Introducing the new and upgraded Framework Laptop
When we launched the Framework Laptop a year ago, we shared a promise for a better kind of Consumer Electronics: one in which you have the power to upgrade, repair, and customize your products to make them last longer and fit your needs better.  Today, we're honored to deliver on that promise with a new generation of the Framework Laptop, bringing a massive performance upgrade with the latest 12th Gen Intel® Core™ processors, available for pre-order now.  We spent the last year gathering feedback from early adopters to refine the product as we scale up.  We've redesigned our lid assembly for significantly improved rigidity and carefully optimized standby battery life, especially for Linux users.  Finally, we continue to expand on the Expansion Card portfolio, with a new 2.5 Gigabit Ethernet Expansion Card coming soon.
In addition to launching our new Framework Laptops with these upgrades, we're living up to our mission by making all of them available individually as modules and combined as Upgrade Kits in the Framework Marketplace.  This is perhaps the first time ever that generational upgrades are available in a high-performance thin and light laptop, letting you pick the improvements you want without needing to buy a full new machine.
12th Gen Intel® Core™ processors
Framework Laptops with 12th Gen Intel® Core™ processors are available for pre-order today in all countries we currently ship to: US, Canada, UK, Germany, France, Netherlands, Austria, and Ireland.  We'll be launching in additional countries throughout the year, and you can help us prioritize by registering your interest.  We're using a batch pre-order system, with only a fully-refundable $100/€100/£100 deposit required at the time of pre-order.  Mainboards with 12th Gen Intel® Core™ processors, our revamped Top Cover, and the Upgrade Kit that combines the two are available for waitlisting on the Marketplace today.  You can register to get notified as soon as they come in stock.  The first batch of new laptops as well as the new Marketplace items start shipping this July.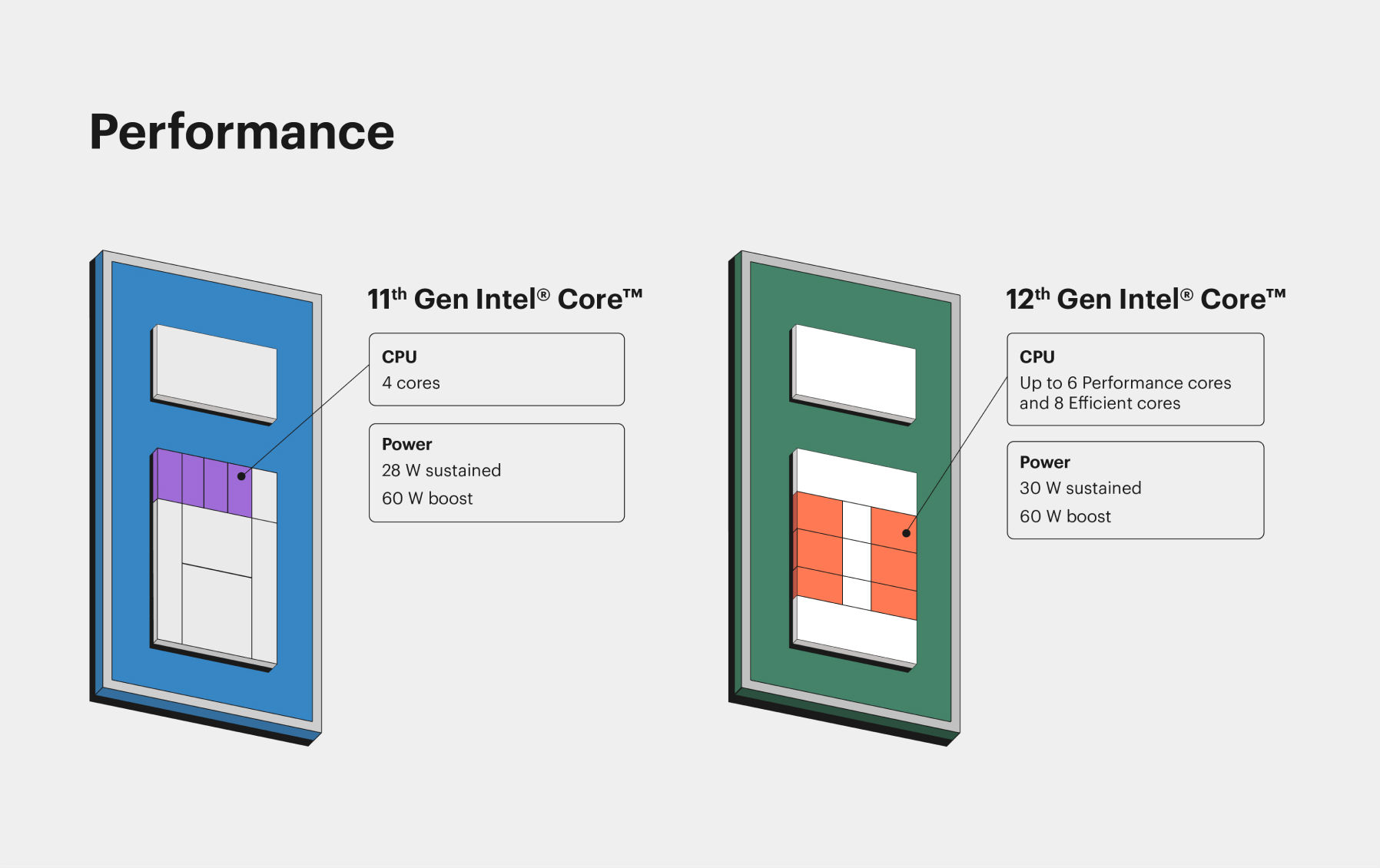 12th Gen Intel® Core™ processors bring major architectural advancements, adding 8 Efficiency Cores on top of 4 or 6 Performance Cores with Hyper-Threading.  This means the top version we offer, the i7-1280P, has a mind-boggling 14 CPU cores and 20 threads.  All of this results in an enormous increase in performance.  In heavily multi-threaded benchmarks like Cinebench R23, we see results that are *double* the last generation i7-1185G7 processor.  In addition to the top of the line i7-1280P configuration, we have i5-1240P and i7-1260P options available, all supporting up to 30W sustained performance and 60W boost.
We launched a new product comparison page, letting you compare all of the versions of the Framework Laptop now available.  Every model is equally thin and light at <16mm and <1.3kg, and each has our Expansion Card system that lets you choose your ports, a 13.5" 3:2 display optimal for productivity, a great-feeling keyboard with 1.5mm key travel, a 1080p webcam, hardware privacy switches, and more.  We offer both ready-to-use Framework Laptops with Windows 11 and our extremely popular Framework Laptop DIY Edition that lets you bring and assemble your own memory, storage, and Operating System, such as your preferred Linux distro.  If you need a laptop today (or a volume order of laptops) or want a bargain, we're dropping the price of the first-generation Framework Laptop until we run out of the limited inventory we have left.  If you ever need more performance in the future, you can upgrade to the latest modules whenever you'd like!
Optimized for Linux
We continue to focus on solid Linux support, and we're happy to share that Fedora 36 works fantastically well out of the box, with full hardware functionality including WiFi and fingerprint reader support.  Ubuntu 22.04 also works great after applying a couple of workarounds, and we're working to eliminate that need.  We also studied and carefully optimized the standby power draw of the system in Linux.  You can check compatibility with popular distros as we continue to test on our Linux page or in the Framework Community.
Precision Machined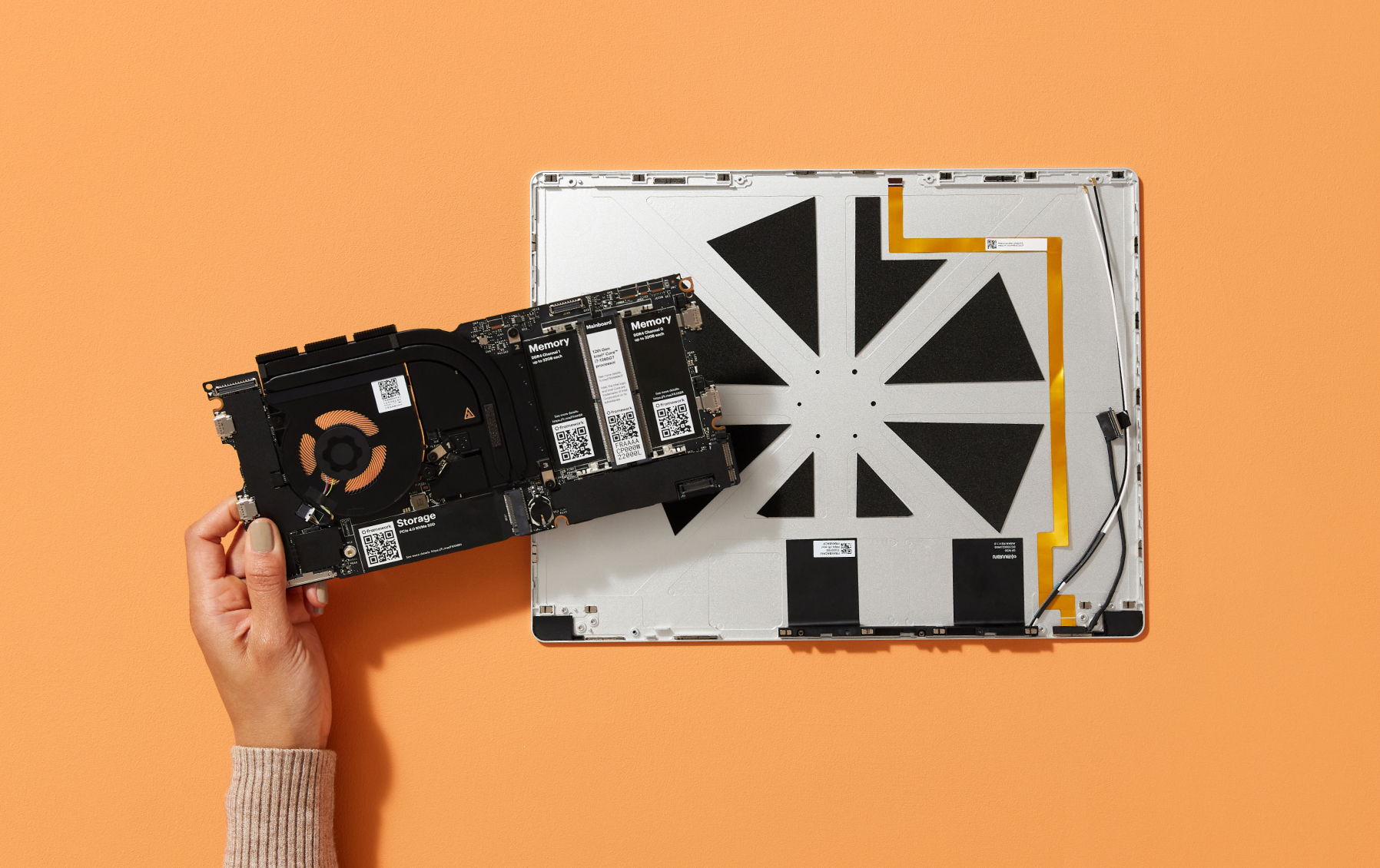 In redesigning the Framework Laptop's lid assembly, we switched from an aluminum forming process to a full CNC process on the Top Cover, substantially improving rigidity.  While there is more raw material required when starting from a solid block of 6063 aluminum, we're working with our supplier Hamagawa to reduce environmental impact.  We currently use 75% pre-consumer-recycled alloy and are searching for post-consumer sources.  The Top Cover (CNC) is built into all configurations of the Framework Laptop launching today, and is available as a module both as part of the Upgrade Kit or individually.
Ethernet Expansion Card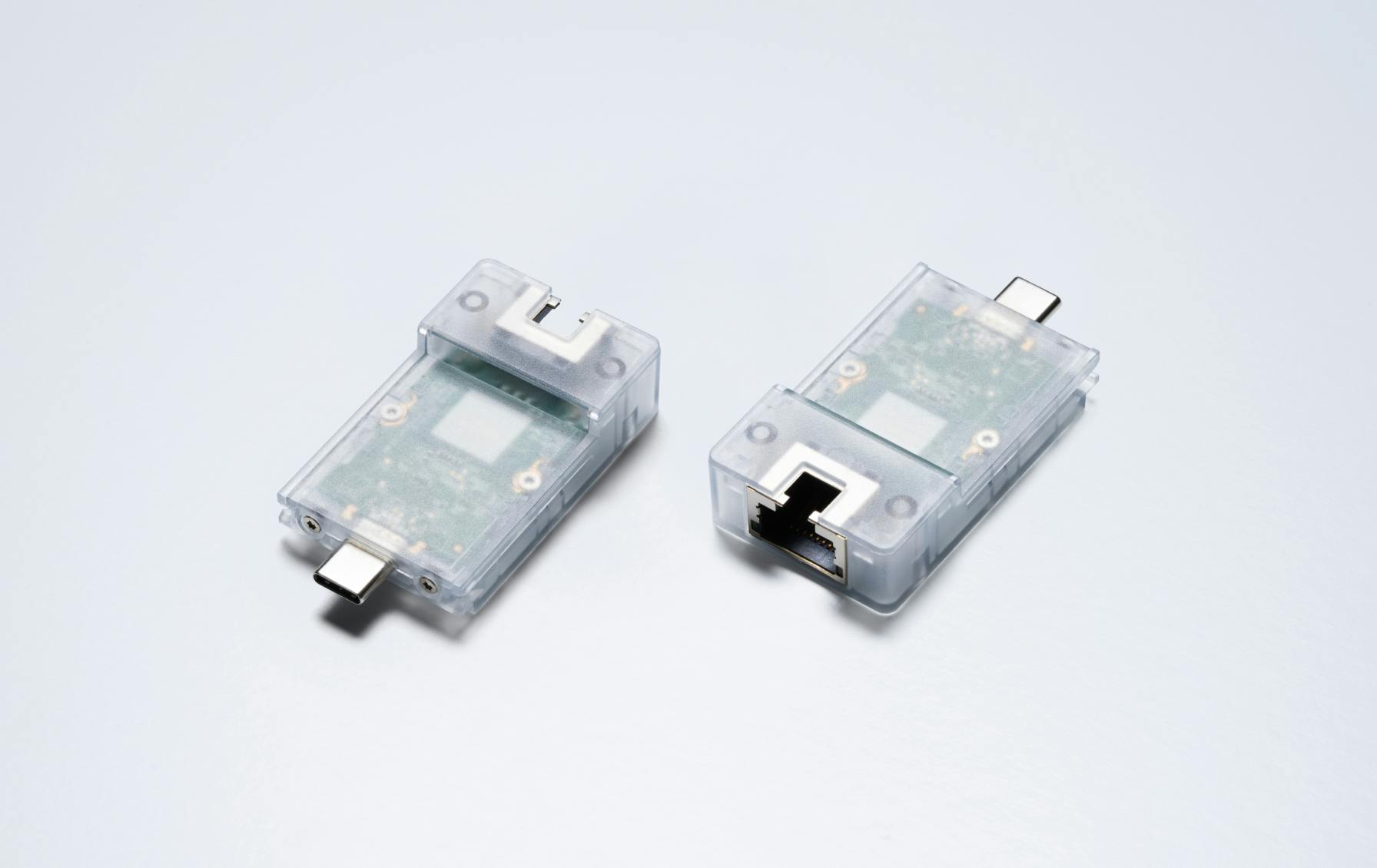 Support for Ethernet has consistently been one of the most popular requests from the Framework Laptop community.  We started development on an Expansion Card shortly after launch last year and are now ready to share a preview of the results.  Using a Realtek RTL8156 controller, the Ethernet Expansion Card supports 2.5Gbit along with 10/100/1000Mbit Ethernet.  This card will be available later this year, and you can register to get notified in the Framework Marketplace.
Reduce Reuse Recycle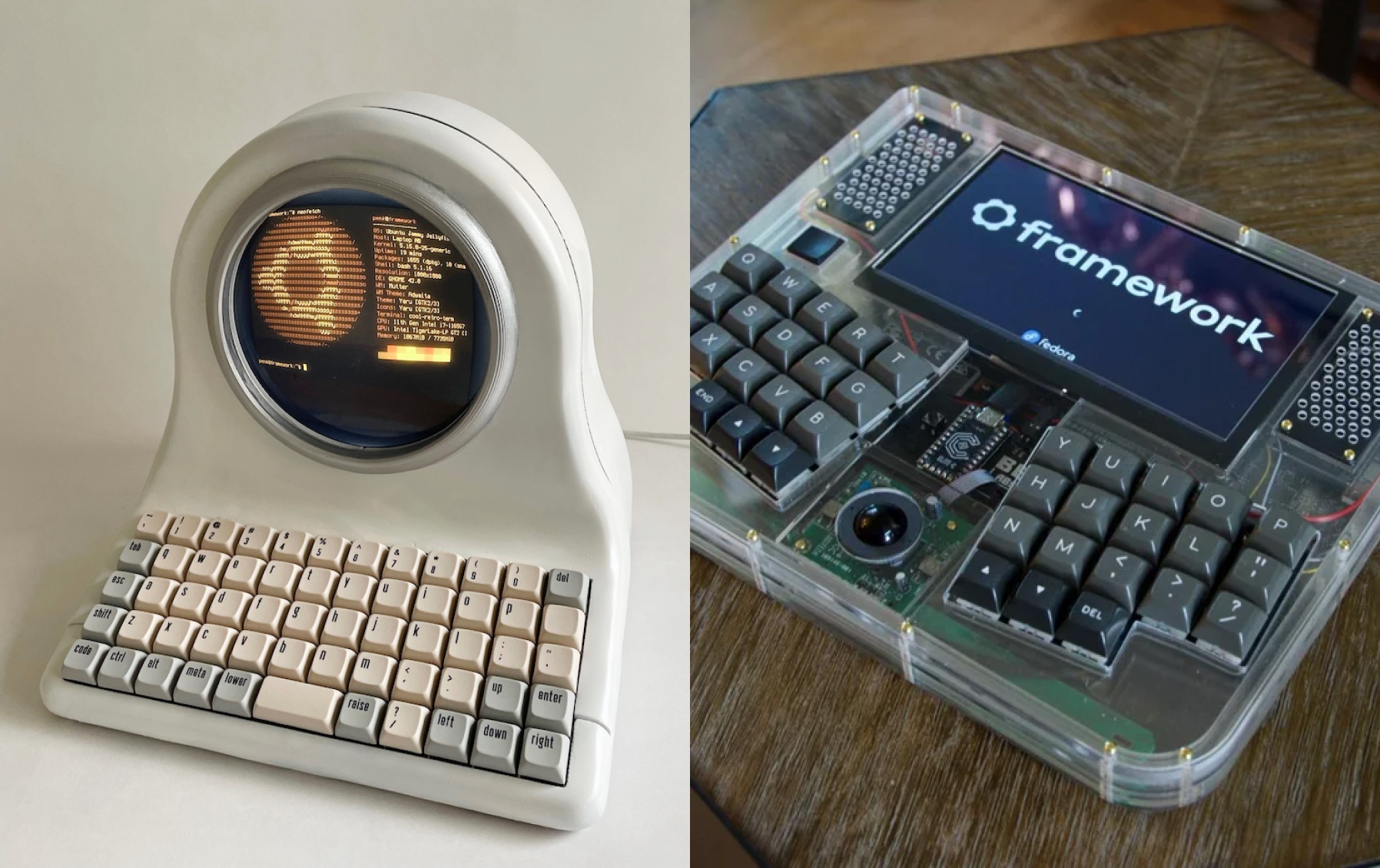 We're incredibly happy to live up to the promise of longevity and upgradeability in the Framework Laptop.  We also want to ensure we're reducing waste and respecting the planet by enabling reuse of modules.  If you're upgrading to a new Mainboard, check out the open source designs we released earlier this year for creative ways to repurpose your original Mainboard.  We're starting to see some incredible projects coming out of creators and developers.  To further reduce environmental impact, you can also make your Framework Laptop carbon neutral by picking up carbon capture in the Framework Marketplace.
We're ramping up into production now with our manufacturing partner Compal at a new site in Taoyuan, Taiwan, a short drive from our main fulfillment center, helping reduce the risk of supply chain and logistics challenges.  We recommend getting your pre-order in early to hold your place in line and to give us a better read on production capacity needs.  We can't wait to see what you think of these upgrades, and we're looking forward to remaking Consumer Electronics with you!