How much recycled material is in a Framework Laptop?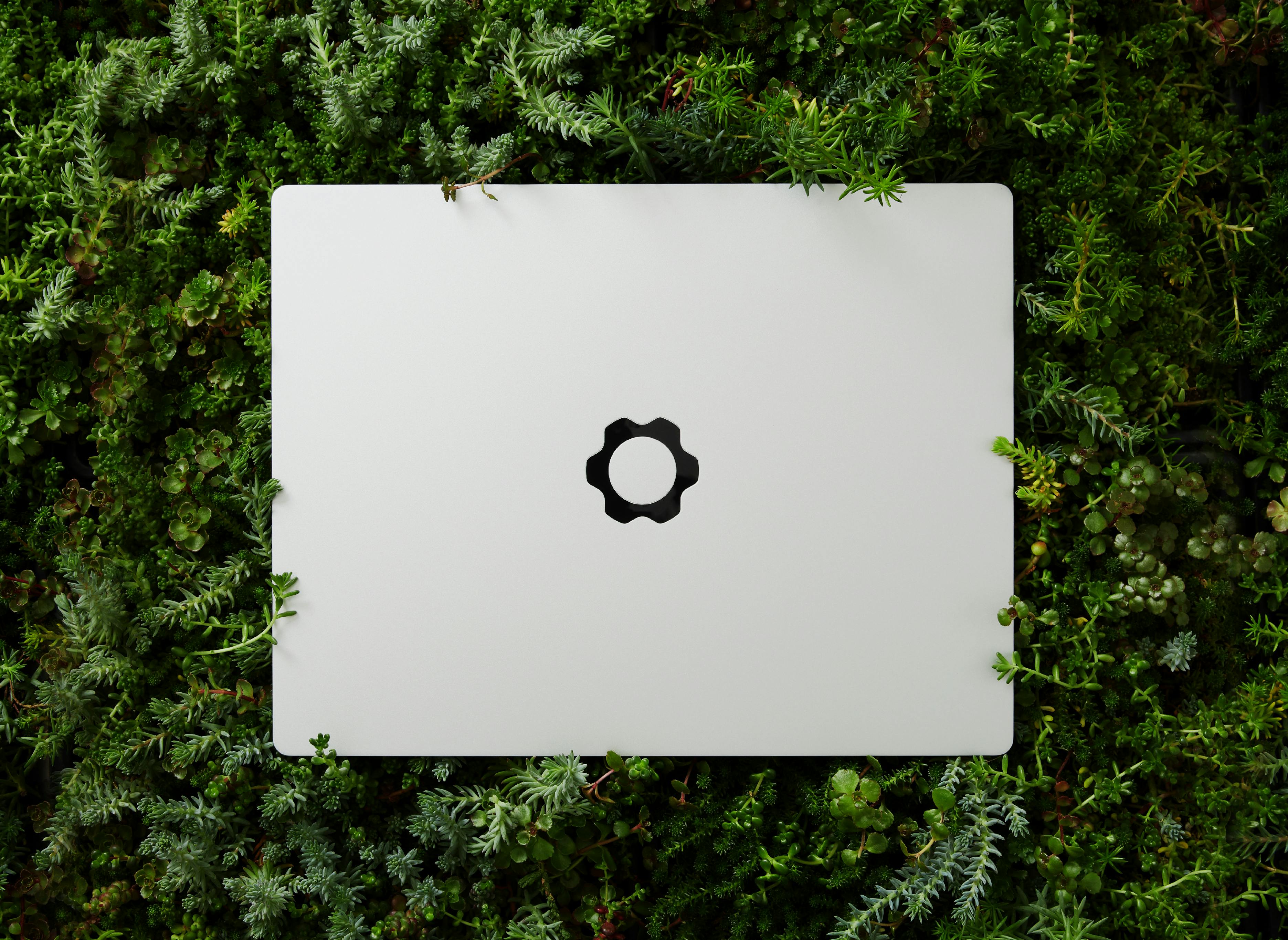 At Framework, making consumer electronics less harmful for the environment has been part of our core mission since day one. This includes the use of recycled materials wherever possible to help reduce waste and the amount of carbon emitted in the manufacturing process. In advance of shipping the first batch of the latest Framework Laptop (12th Gen Intel® Core™), we are excited to share more details on how we maximized the use of recycled materials in various parts of the Framework Laptop. 
Classes of recycled materials we used
Post-consumer recycled plastics: frequently referred to as PCR plastics, we use several types of repurposed plastics made from items that consumers recycle, such as plastic bottles, jars, jugs, and tubs.
Pre-consumer recycled aluminum: also known as post-industrial recycled material, this is recycled aluminum made from excess material left over from a manufacturing process.
Post-consumer recycled aluminum: different from pre-consumer recycled aluminum, this type of recycled aluminum is made from items recycled by consumers, such as scrap metals from old electronics or furniture.
Recycled paper: this includes packaging materials made from pre- or post-consumer recycled paper or paper-board products.
Recycled materials in a Framework Laptop
Each time we engaged a supplier for a module or mechanical part of the Framework Laptop, we started by asking what recycled alloys and resins they had familiarity with or could get supply of.  We were able to test a range of different materials, working to maximize recycled content while keeping high mechanical strength and reliability.  We landed on the following materials: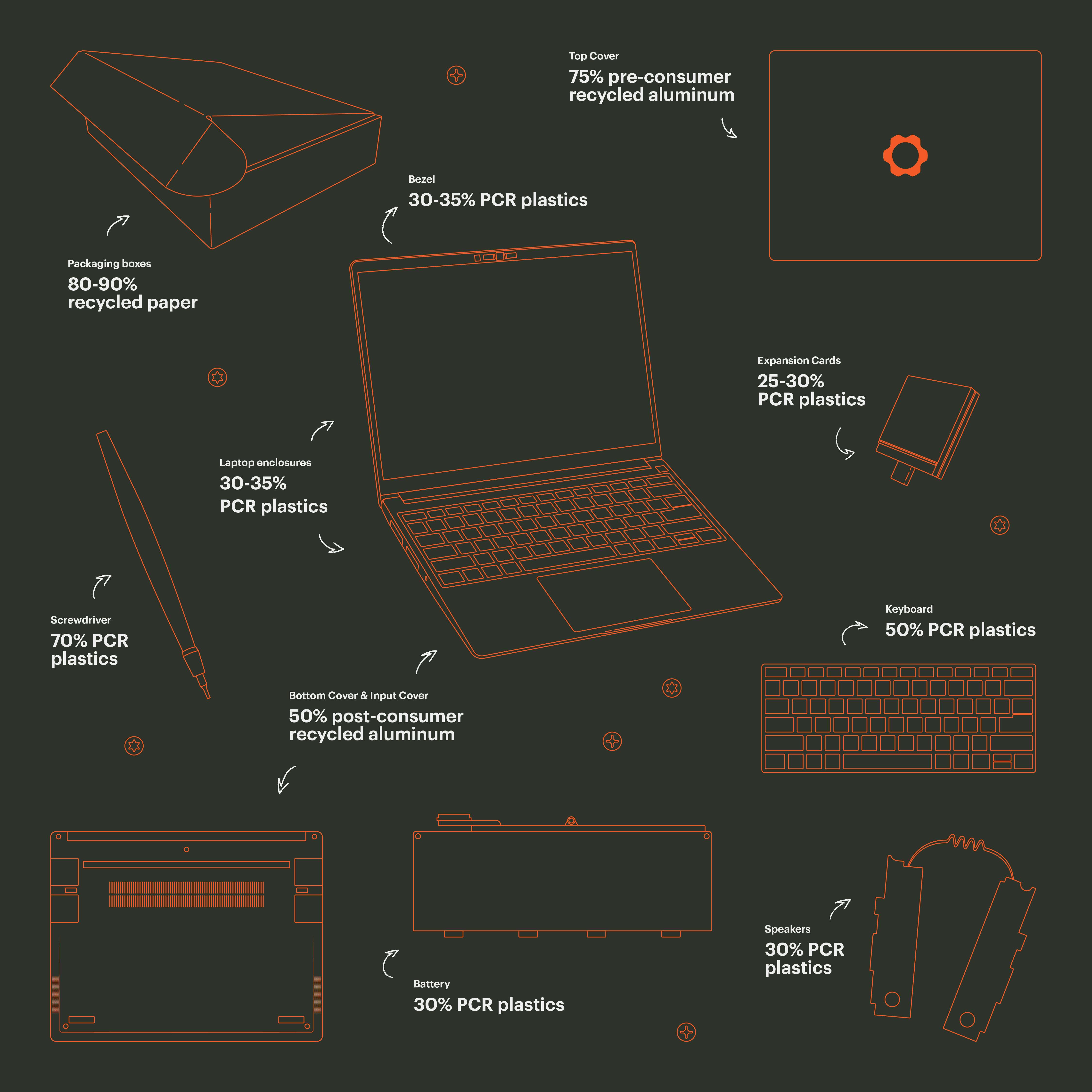 These materials are the same in both generations of the Framework Laptop, with the exception of the new Top Cover (CNC), which is now produced using a CNC manufacturing process, requiring a change in the alloy used (more details in this blog post on our upgraded Framework Laptop). While these parts are made with varying amounts of recycled materials, we are always looking for more options to reduce the use of virgin materials as much as possible.
Our aim is always to maximize circularity to minimize impact on the planet.  Designing our products to be repairable and long-lasting, enabling ways to reuse modules, and leveraging recycled materials are all great ways to reduce the amount of resources being extracted from the environment and waste entering the environment.  We're looking forward to continuing to work with you to build a better consumer electronics industry.
Learn more about how we are making consumer electronics that respect you and the environment: