Now in stock and how a Framework Laptop gets from the factory to you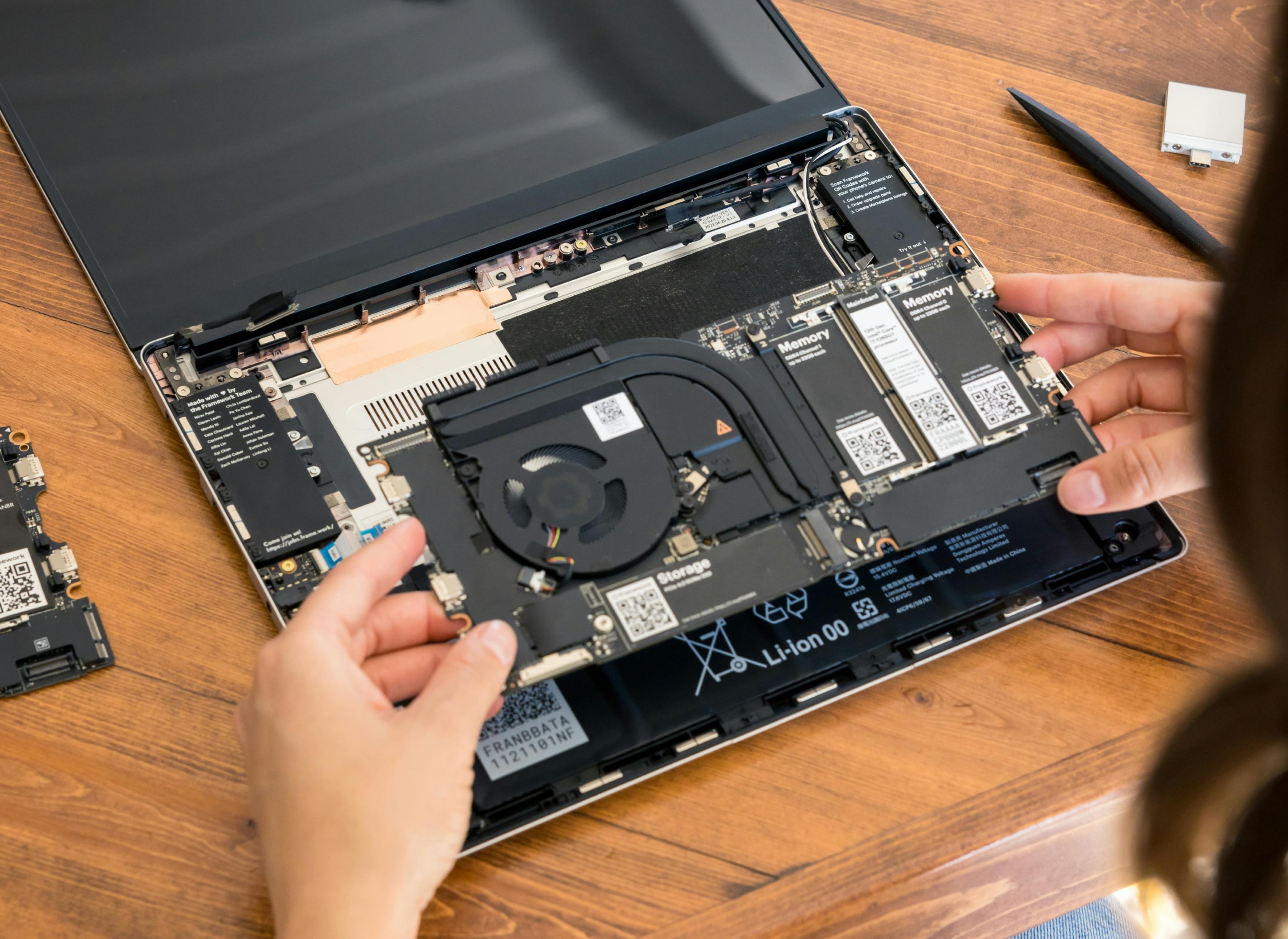 We've shipped all pre-orders for the latest Framework Laptop (12th Gen Intel® Core™) and are now in stock for all configurations. This means if you order today, your Framework Laptop will typically ship out within a week, and in some cases, it'll land on your doorstep inside that time too! We've streamlined our production and fulfillment processes substantially over the last year. As we detailed in an earlier blog post, laptop manufacturing takes place in our factory in Taoyuan, Taiwan. Packaged systems then head over to our fulfillment center that is also in Taoyuan next to the international airport. From there, we ship out directly to all countries we currently have ordering open in: US, Canada, Germany, UK, France, Ireland, Austria, Netherlands, and Australia.
For most shipments, we currently use FedEx's International Priority Direct Distribution program. This is a freight consolidation service, where we load up each package going into a specific region (Europe, UK, Australia, US, or Canada) onto pallets and send them together for efficiency. Once the pallets land in the target region, they clear customs together, and FedEx breaks them back out into individual packages to deliver them using their Priority service. This is a super fast way to ship laptops, but it's not quite as cost effective as it needs to be for smaller EU, UK, and Australia Marketplace orders. We're working through setting up cheaper but slower shipping infrastructure as an option for Marketplace orders in the future. This is all infrastructure we'll continue to extend on as we enter new countries.
In summary, we now have stock available and shipping within a week of the following products:
For all countries, all configurations of the latest Framework Laptop (12th Gen Intel® Core™), starting at $819/€959
For UK/DE/FR/NL/IE/AT, a few remaining discounted configurations of Framework Laptop (11th Gen Intel® Core™), starting at €829
You may have noticed by this point that we haven't been running time-based promotions, even for major retail holidays like Black Friday. In fact, we don't have a coupon or promo field on our website at all. Our philosophy is that we don't want to entice you to buy electronic products seasonally when you may or may not need them and by the same token hold off on purchasing in hopes of a future sale. Instead, we want to keep pricing stable and predictable and encourage you to pick up a product, replacement part, or upgrade module when you actually do need it. When we release new versions of a product or module, we discount older versions until we run out of stock. When we have product returns, we refurbish them and sell them at a lower price than new. We believe this is a better way to build and sell products, and we hope you do too.
With holiday seasons coming up, we also want to make it as easy as possible to give a Framework Laptop as a gift. We've enabled a holiday extension to our standard 30-day return window in all countries ordering is open to. For orders placed between November 16th and December 10th, 2022, we'll extend the return date to January 10th, 2023.