Manufacturing starts on the new Framework Laptop in Taiwan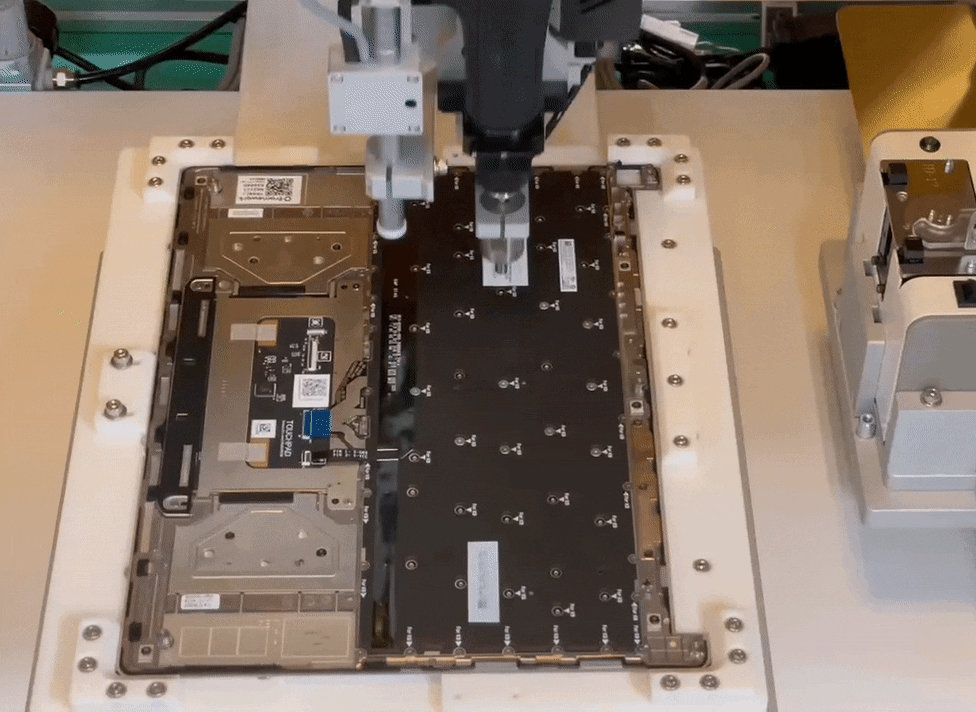 We're happy to share that we're now in the final steps of setting up and testing our manufacturing site in Taiwan for the new Framework Laptop with 12th Gen Intel® Core™ processors.  We started development of this product upgrade shortly after we launched the original Framework Laptop, and nearly a year later, it feels great to see systems moving down a production line.  Over the course of that period, we performed a number of prototyping and development builds of systems where we refined and validated the design of the new Mainboards and CNC Top Cover.  During this final build called PVT (Production Validation Test), we complete setup of the production line and make sure operators are fully trained.  In the GIF above, you  can see an auto-screwing fixture being tuned for assembly of keyboards into Input Covers.  While some stages have robots or advanced test machinery, the actual final assembly steps aren't much different than what you can do following the guides on your own Framework Laptop!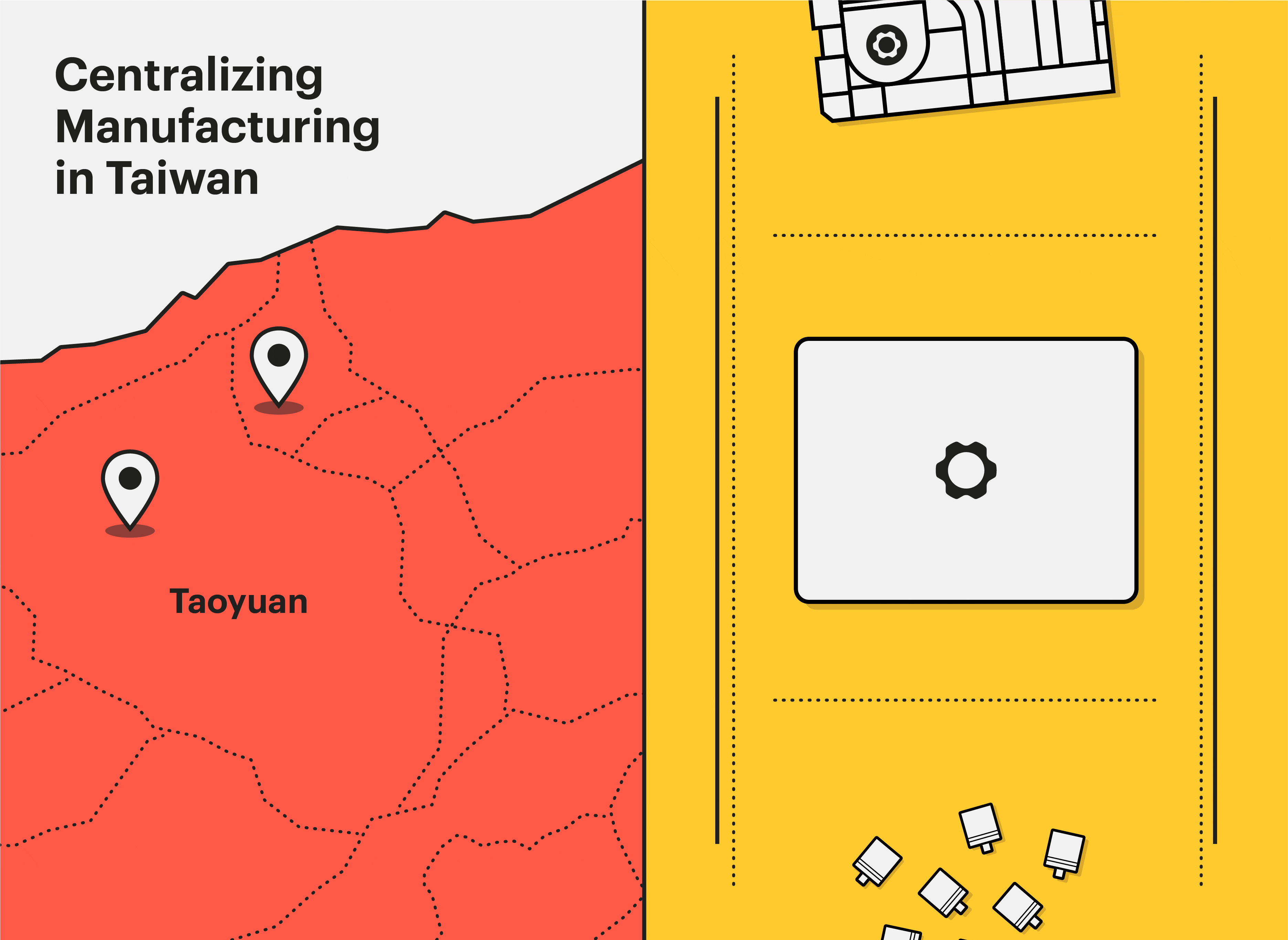 One key move that we're especially proud of with the new Framework Laptop is centralizing manufacturing in Taiwan, making us one of the few companies building consumer notebooks there. It's been an incredibly challenging couple of years with ongoing port and factory lockdowns, international freight meltdowns, and silicon shortages, but we've been able to stay in nearly continuous production throughout.  With the new Framework Laptop, we took all of the lessons learned and created even better supply chain infrastructure.   This site in Taoyuan, Taiwan, at our partner Compal, is where we originally performed final assembly, test, and pack-out of the Framework Laptop while shipping the Mainboard and subassemblies from China.  With the 12th Gen Intel Core version of the Framework Laptop, the Mainboard and major subassemblies are made in Taiwan too!  This lets us have tighter control on quality and massively reduce the risk of supply interruptions.
We're also optimizing our logistics by shipping pre-orders for all countries directly from our fulfillment partner in Taoyuan, a short drive from the factory.  This means we can shorten the time from a laptop leaving the production line to landing on your doorstep to as low as single- digit days in many cases.  All of this infrastructure also makes it easier for us to scale up our product and Marketplace volumes and reach new countries, which we will continue to do over the next year.  You can help us prioritize by registering your interest on our country selection page.
The Marketplace lets us enable you to upgrade and customize your Framework Laptop whenever you'd like.  That includes substantial leaps like moving to a new Mainboard or picking up an Upgrade Kit, but also smaller optimizations.  For example, we've just launched a new version of the Hinge Kit with higher torque for those who prefer higher force for adjusting the lid angle.  We're also excited to share that as of this week, the first Marketplace items are now in stock for shipment to the UK, Germany, France, Netherlands, Ireland, and Austria, in addition to most being in stock in the US and Canada.  These orders currently ship directly out of Taiwan, and we're exploring more local fulfillment options to enable faster delivery times.  We're looking forward to getting parts and products out to all of you!