Now Available for Pre-order in UK, Germany, and France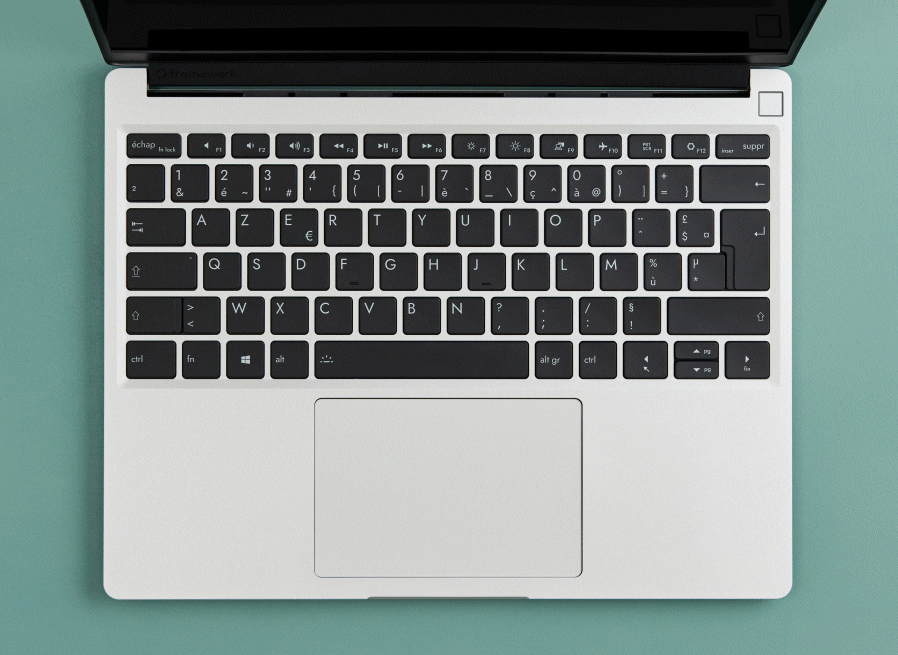 The Framework Laptop is now available for pre-order in the UK, Germany, and France!  We aim to build upgradeable, customizable, repairable products for everyone in the world, and we're taking the next steps to make that real.  We're using the same pre-order batch system that we launched with in the US and Canada; a fully refundable £100 or €100 deposit is all you need at pre-order time, with the balance collected when your order is ready to ship.  Our first batch of orders for the UK, Germany, and France will ship in February 2022, with later batches opening as each sells out.  All orders will ship directly from our new warehousing partner in Taoyuan, Taiwan, just a short truck ride away from our final assembly location to mitigate some of the global logistics meltdown, and all shipments are fully carbon offset.
The product configurations are the same as those we have in the US and Canada: pre-built Framework Laptop options and the Framework Laptop DIY Edition with i5-1135G7, i7-1165G7, and i7-1185G7 CPUs, up to 4TB of storage and 64GB of memory, Windows 10 or the option of no OS, and the full range of Expansion Cards.  We have a few tweaks to adapt to each new country of course: keyboards in French, German, UK English, and International English layouts, and UK and EU power adapters.  We also learned something important from shipping a large number of Framework Laptop DIY Editions: connecting the antenna cables is a pain.  For laptops going to the UK, Germany, and France, we're instead pre-installing AX210 WiFi 6E cards on the DIY Edition to save your time and sanity.  We'll bring that change to the US and Canada too in the future.  You can check all of the available configurations and pricing for both pre-built and DIY Edition Framework Laptops on our website.
One of the first blog posts we wrote was about France's Repairability Index.  Starting from the beginning of this year, every notebook, smartphone, and item in a few other product categories sold in France needs to have a 0-10 rating listed next to its price tag to show how repairable it is by a repair shop or end customer.  Many companies have done this begrudgingly, but we're excited to share that the Framework Laptop comes in at 9.7 out of 10!  You may be wondering, why not 10 out of 10?  There are a few items like spare parts shipping times that we are grading ourselves conservatively on until we can prove we can meet a higher rating, and we hope to do better in the future.
At this point in this post, you're probably either excited (if you live in the UK, Germany, or France), ambivalent (if you're in the US or Canada), or frustrated (everyone else in the world).  We chose these three countries based on both the number of people who registered interest through our region selection page and on logistical complexity.  The good news is that the infrastructure we're building (see Scaling Up Infrastructure) is what we'll continue to use for most of the additional regions on our roadmap.  Each additional set of countries after these will take progressively less overhead, and we'll be continuing to launch in more throughout 2022.  You can check the keyboards in the Framework Marketplace for a hint at a few of the countries coming next.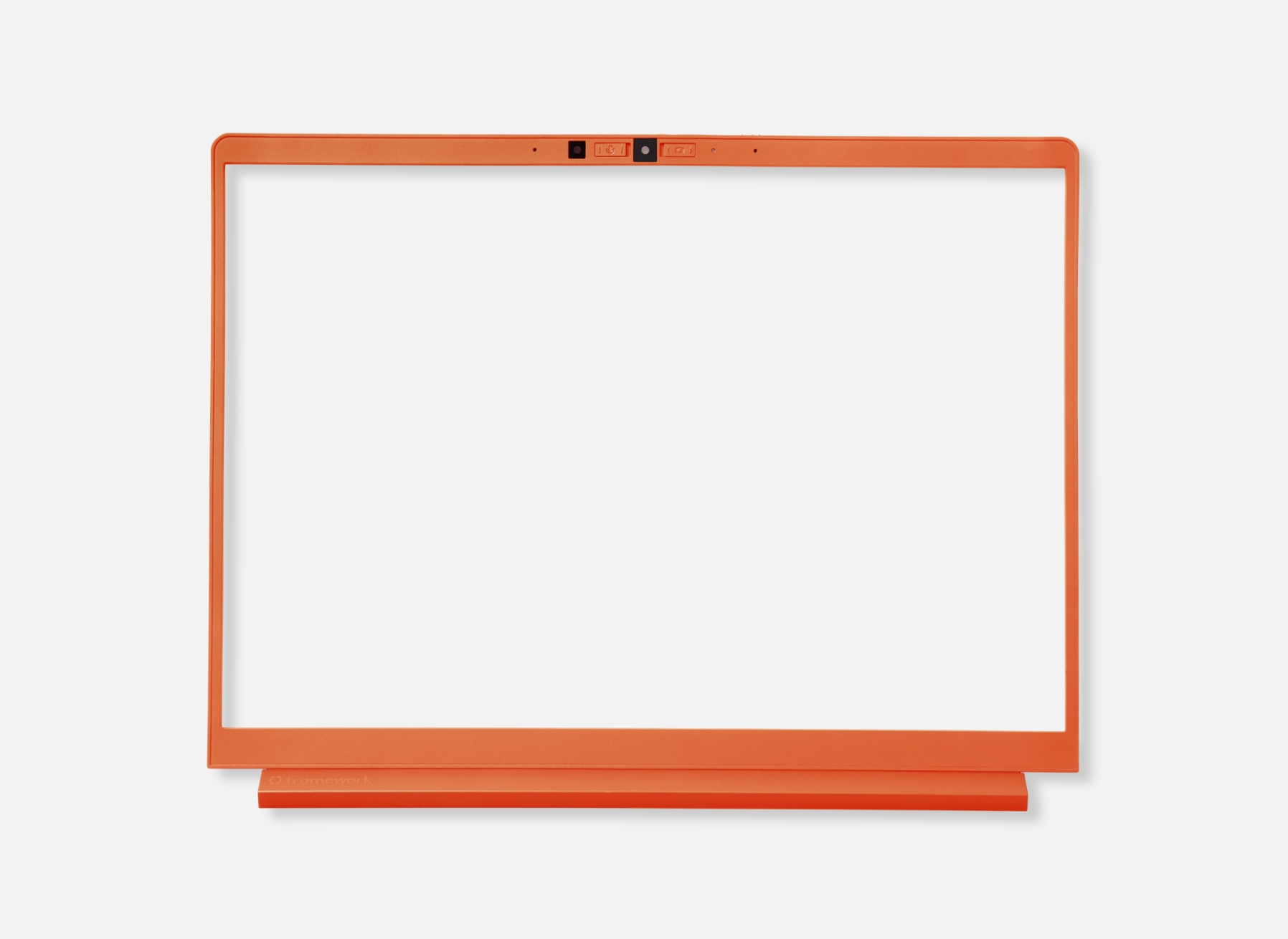 We have one more announcement that may be even more exciting for those of you in the US and Canada.  Orange Bezels are now in stock in the Framework Marketplace!  Grey Bezels are coming in shortly, and we're working on additional colors too.  It may look like a simple plastic part, but the Bezel is actually pretty mechanically complex.  The main structure is PC/ABS plastic, the soft edge is overmolded TPEE, and the privacy switches are PC plastic.  All three materials need to be color matched to look great.  We spent literally months getting the shade of orange perfect while still using >30% post-consumer-recycled plastic, so we hope you enjoy personalizing your Framework Laptop!