What's new in this year's Framework Laptop 13: Part 2 (refinements)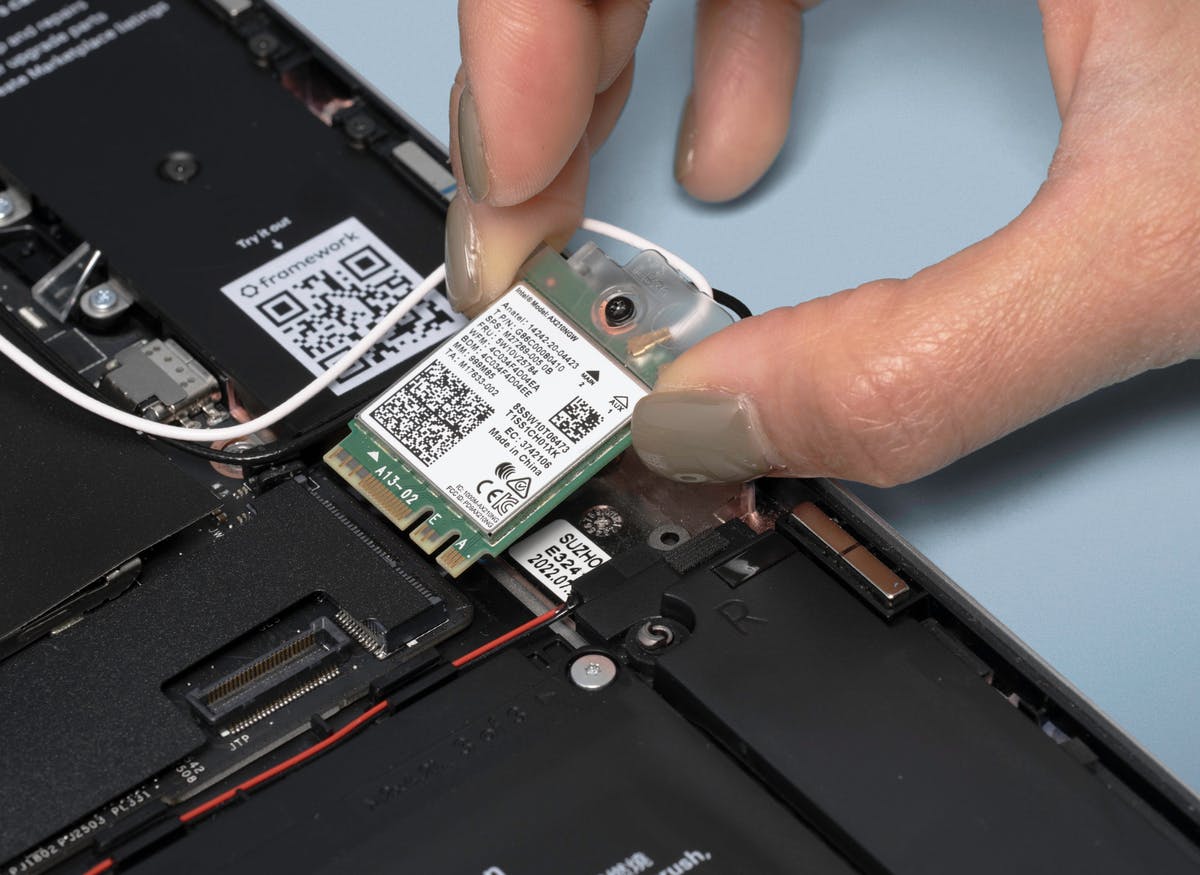 In the last blog post, we went through the biggest changes we've made this year on the Framework Laptop 13: the new display, hinges, and battery. There are also a range of smaller changes we've made to improve the overall user experience of the Framework Laptop 13, especially when it comes to ease of repair. The biggest one to call out is that we've designed a new WiFi bracket that holds the antenna cables onto the WiFi card when handling it! If you've ever had to install an M.2 WiFi card, you probably have tears of joy streaming down your face as you're reading this. This makes Mainboard swaps much easier, as you can keep the antenna cables securely connected to the card.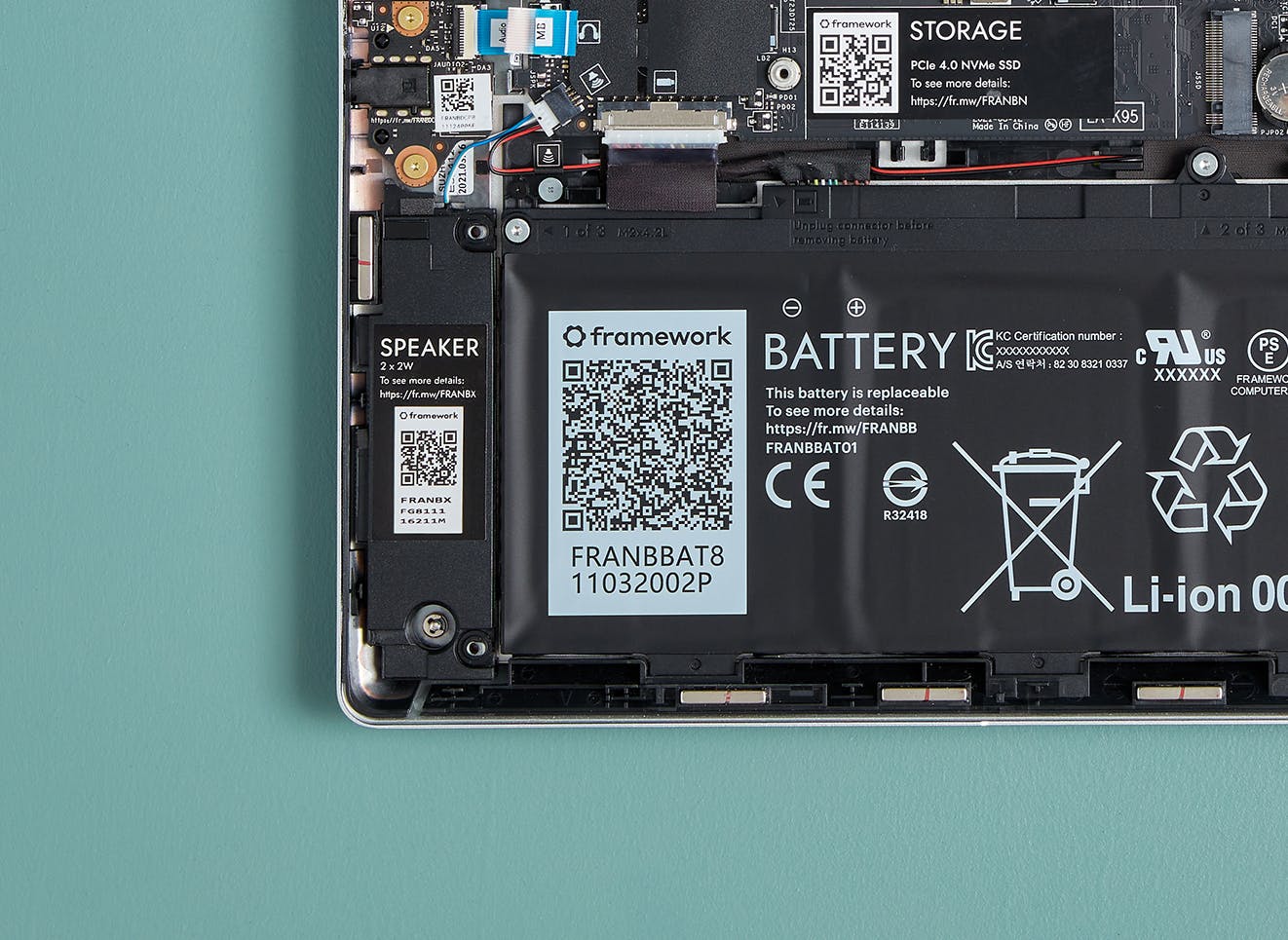 There is also an interesting side-grade we're bringing into the Framework Laptop 13 (13th Gen Framework Laptop), putting in the Speaker Kit - 80dB that we first introduced in 2022 in the Framework Laptop Chromebook Edition. These speakers are louder overall, especially in the frequency ranges where voice typically is, but they are weaker when it comes to low frequency response. Given the importance of hearing speech in conference calls and videos, we believe this was the right tradeoff to take. If you ever want the original Speaker Kit though, you can pick it up in the Framework Marketplace. For the Framework Laptop 13 (AMD Ryzen 7040 Series), we're keeping the original Speaker Kit, but still achieving greater loudness by using a new audio CODEC chip, the RealTek ALC295. Long time Framework fans may remember this as the original CODEC we started with in 2021 before component shortages forced us to move to a different one. We've been able to source it again, and have software support now to be able to better utilize it too.
Another smaller change we've made is not populating the RTC battery by default. With 12th Gen, we made the RTC battery optional, and with 13th Gen and 7040 Series, we're shipping without it. This reduces environmental impact, but also lets us comply with new regulations around child safety for coin cell batteries. The impact of this is that your system clock will reset if you unplug the main battery, but your OS will pull the latest date and time when it next connects to a network time server. For standalone Mainboard use without a main battery, you'll be able to pick up an RTC battery in the Framework Marketplace in the near future. 13th Gen uses a bare ML1220 coin cell, while 7040 Series uses one on a two-pin connector.
As always, these upgrades are available both as part of the new Framework Laptop 13 and individually in the Framework Marketplace for existing Framework Laptop owners. We're excited to see what you think, and we're happy to prove that it's possible to build products that can actually improve over time!