Framework Laptop 16 pre-orders are now open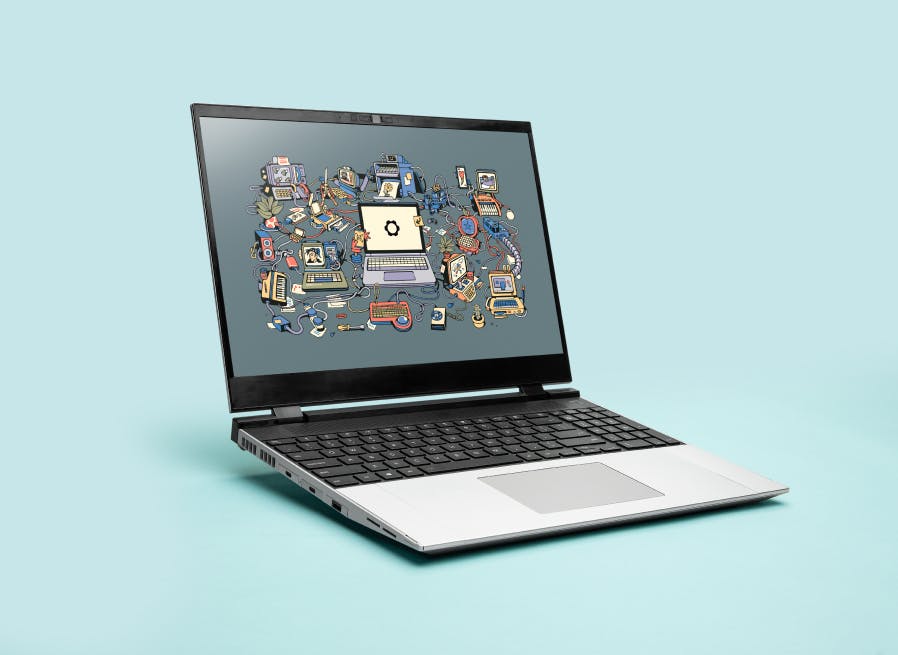 We're excited to share that Framework Laptop 16 pre-orders are now open, with configurations powered by the latest AMD Ryzen™ CPUs and AMD Radeon™ GPUs.  This is truly a notebook like no other: thin and refined, while empowering you with desktop PC-level customization, repairability, and upgradability, including a fully reconfigurable input deck and modular discrete graphics.  Prices start at $1399 USD for DIY Edition and $1699 USD for pre-built systems with Ryzen™ 7 7840HS, and adding an AMD Radeon™ RX 7700S Graphics Module brings starting prices to $1799 and $2099 USD.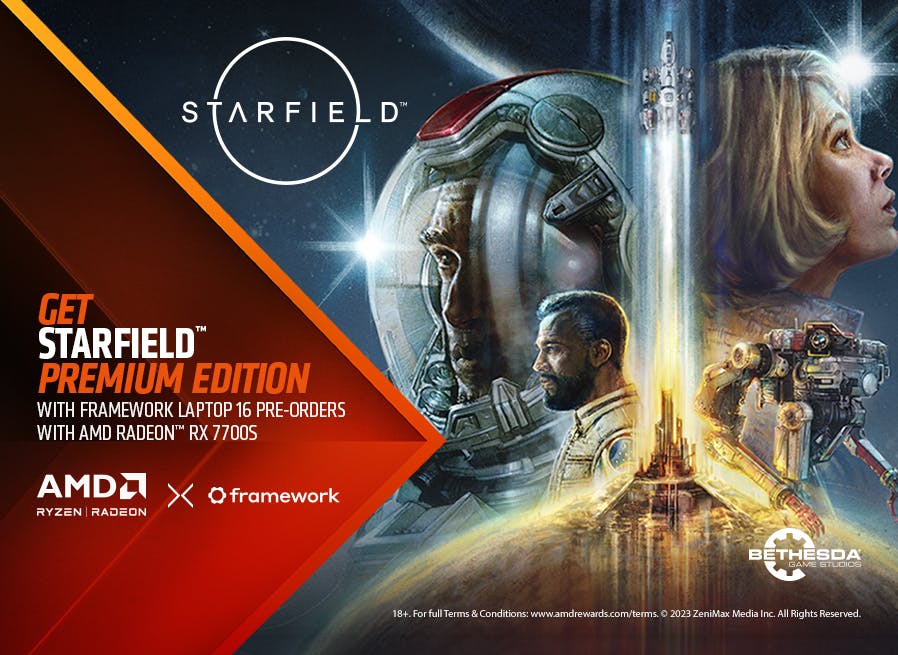 Pre-orders that include a Graphics Module with an eligible AMD Radeon™ GPU will receive a free download code for one of the biggest games of the year: Starfield™ Premium Edition. Quantities are limited*, and we'll be sending out the code prior to the game's early access launch.
As always, we're following a batch ordering system, with the first batches shipping in Q4 2023. Ordering is open now in all of our current countries: US, Canada, Germany, France, UK, Netherlands, Austria, Ireland, and Australia. A fully refundable $100 deposit is all you need to get in line. We recommend getting your order in early if you'd like to get a system this year. We're sharing much more detail today to help you decide if this is your next (and maybe final?) laptop.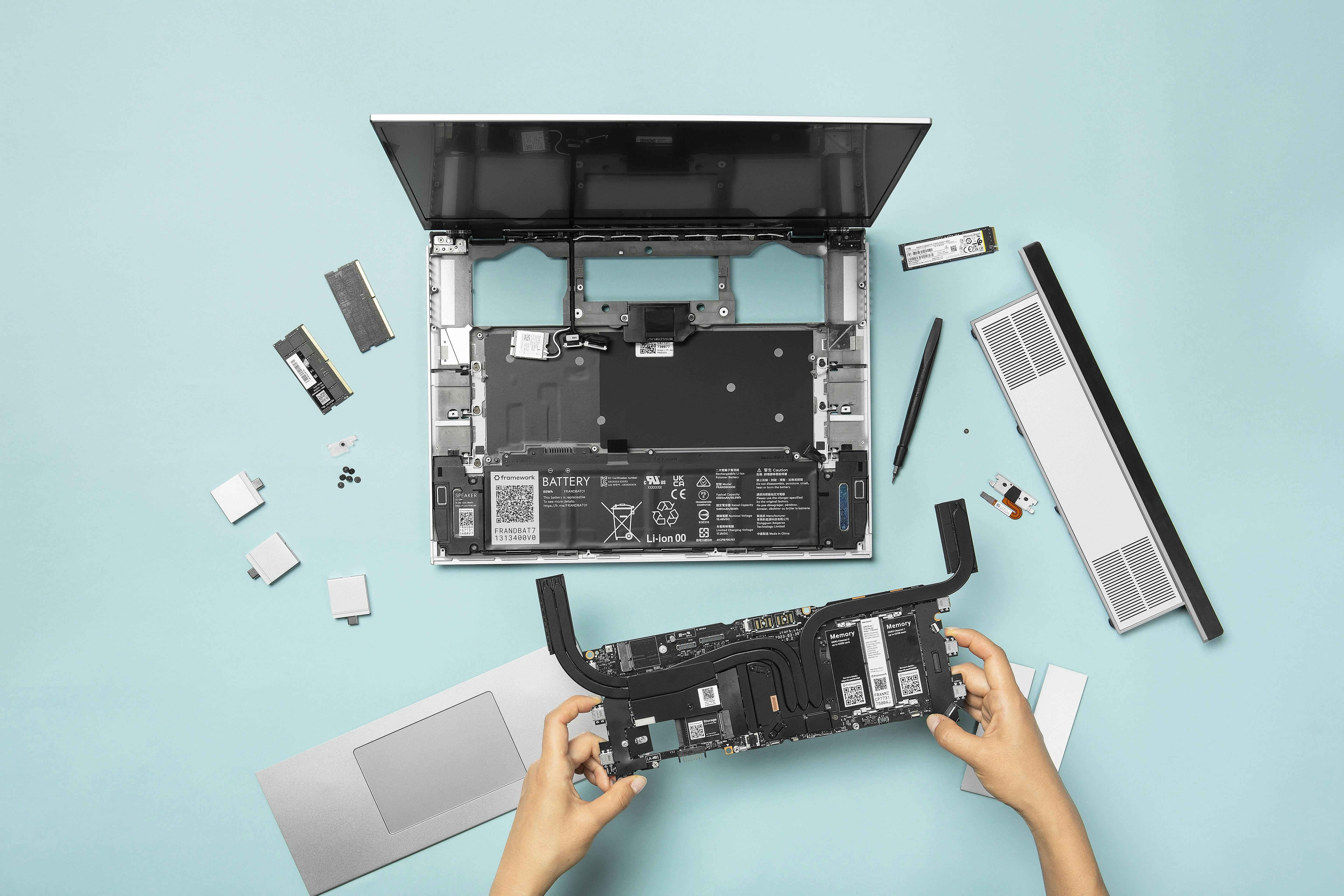 We're not only using AMD Ryzen™ and Radeon™ silicon, but we developed this product in close collaboration with AMD as part of the AMD Advantage program. We're leveraging AMD Ryzen™ 7040 Series processors, the latest generation that we also use in Framework Laptop 13 (AMD Ryzen™ 7040 Series), this time with HS-class parts optimized for gaming and creation. Configurations start with the Ryzen™ 7 7840HS with 8 Zen 4 CPU cores at up to 5.1GHz boost, and we also offer the totally overkill, top of the line Ryzen™ 9 7940HS with up to 5.2GHz boost. We worked with Cooler Master to design a thermal system with dual 75mm fans, three heatpipes, and a liquid metal thermal interface, enabling 45W continuous processor load while also keeping the laptop cool and quiet. There's fantastic graphics performance built in too, with Radeon 780M graphics with 12 RDNA 3 cores, capable of running a range of modern game titles.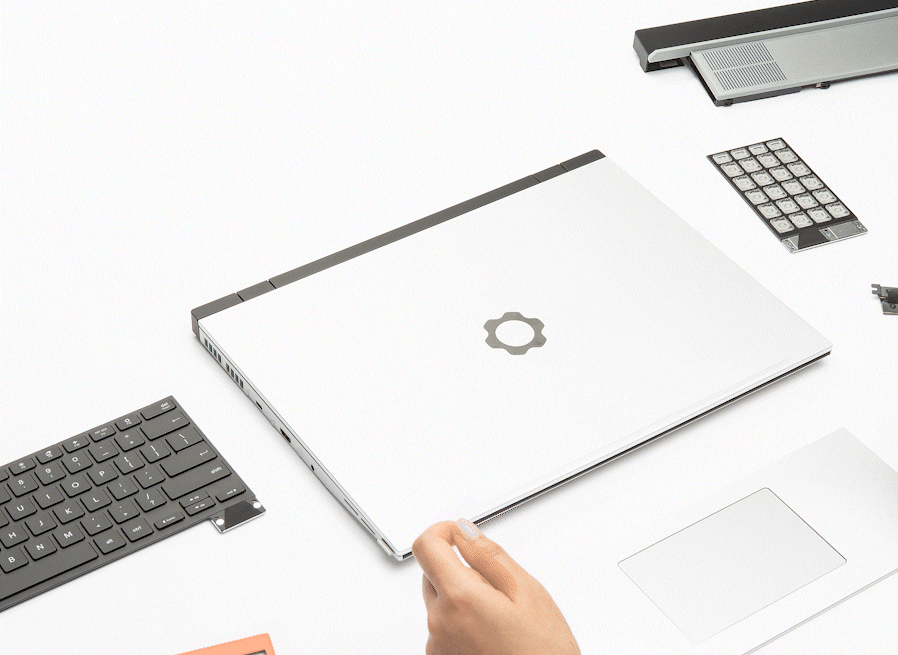 If you want substantially more graphics horsepower, Framework Laptop 16 delivers the holy grail for high performance notebooks: optional discrete graphics using our new Expansion Bay system, allowing generation-over-generation graphics upgradeability. The first Graphics Module for the Expansion Bay features the AMD Radeon™ RX 7700S GPU. We've maxed out the capabilities of the chip, with 100W sustained TGP and 8GB GDDR6 at up to 18Gbps. Because the Graphics Module contains its own dedicated heatsink and higher CFM fans, both the CPU and GPU can run at full wattage simultaneously when needed. This GPU excels for both work and play, with 32 compute units at up to 2.2GHz, enabling high-end gaming, incredible rendering and encoding throughput, and excellent acceleration for AI and other applications.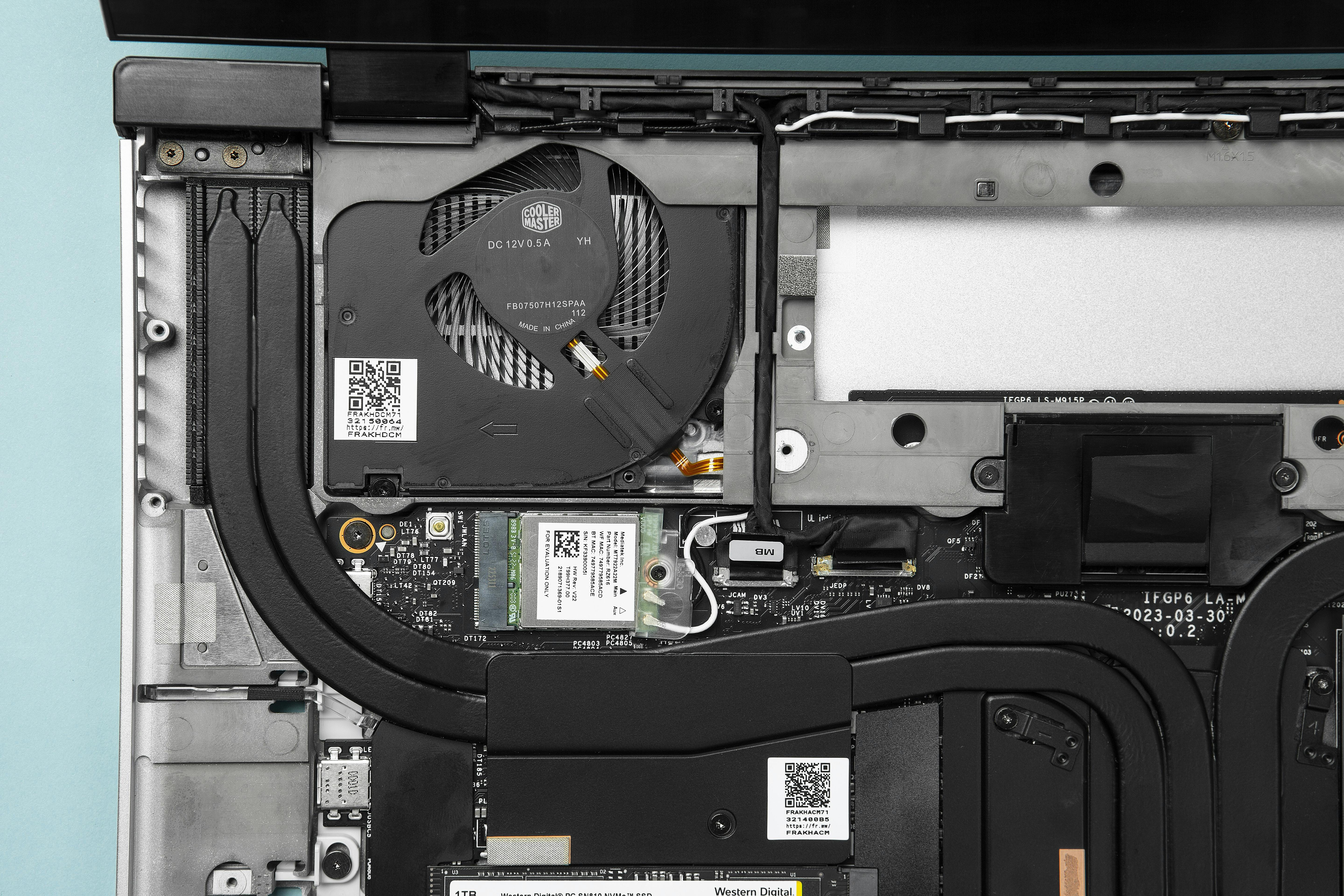 Of course, it's not enough to have great silicon. A high-performance laptop demands thoughtful integration across every subsystem. We leverage a custom 16 inch 2560x1600 display, supporting 165Hz with FreeSync, 500 nit, 1500:1 contrast, and 100% DCI-P3 color gamut, making it excel across gaming, creation, and productivity. The 85Wh battery lasts you through a full workday, retains typically 80% capacity after 1,000 cycles, and is easy to replace if ever needed. Quad speakers connected to a smart amp provide high fidelity audio across a wide frequency band. For connectivity, we enabled WiFi 6E and Bluetooth 5.2 using AMD's new RZ616 M.2 module. We built in a 1080p webcam with dual mics and hardware privacy switches, and for security we incorporated a Windows and Linux-compatible fingerprint reader.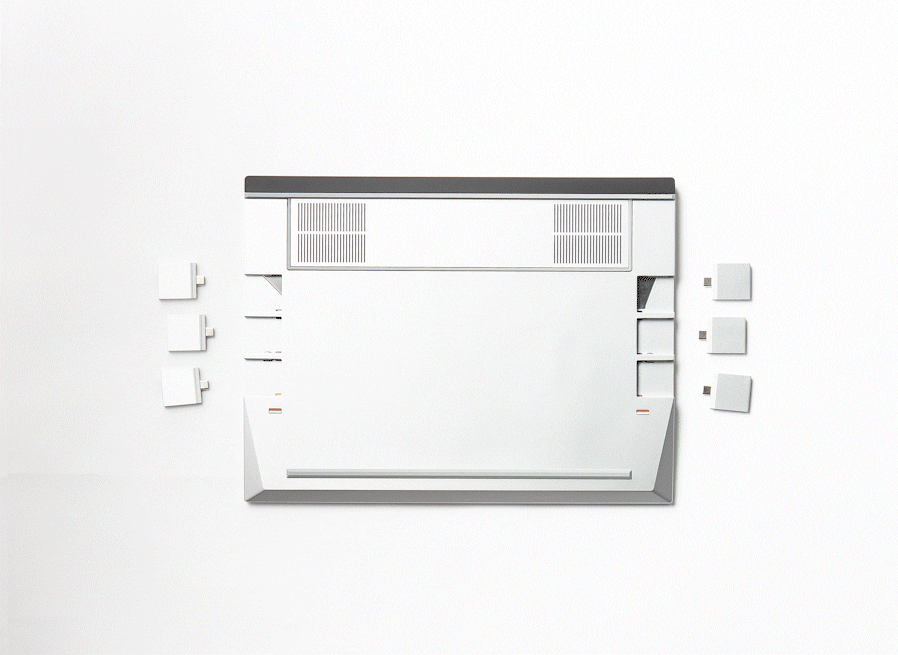 For I/O, we brought in the Expansion Card system that enables full customization of port selection, with three slots on each side. The rear two support USB4, the middle left handles USB 3.2+DisplayPort output, and the remaining three have USB 3.2. The back two slots on each side can take up to 240W power input over USB-C using USB-PD 3.1. We offer a compact, ultra high efficiency 180W GaN adapter with detachable cables, and with DIY Edition, you can choose to bring your own.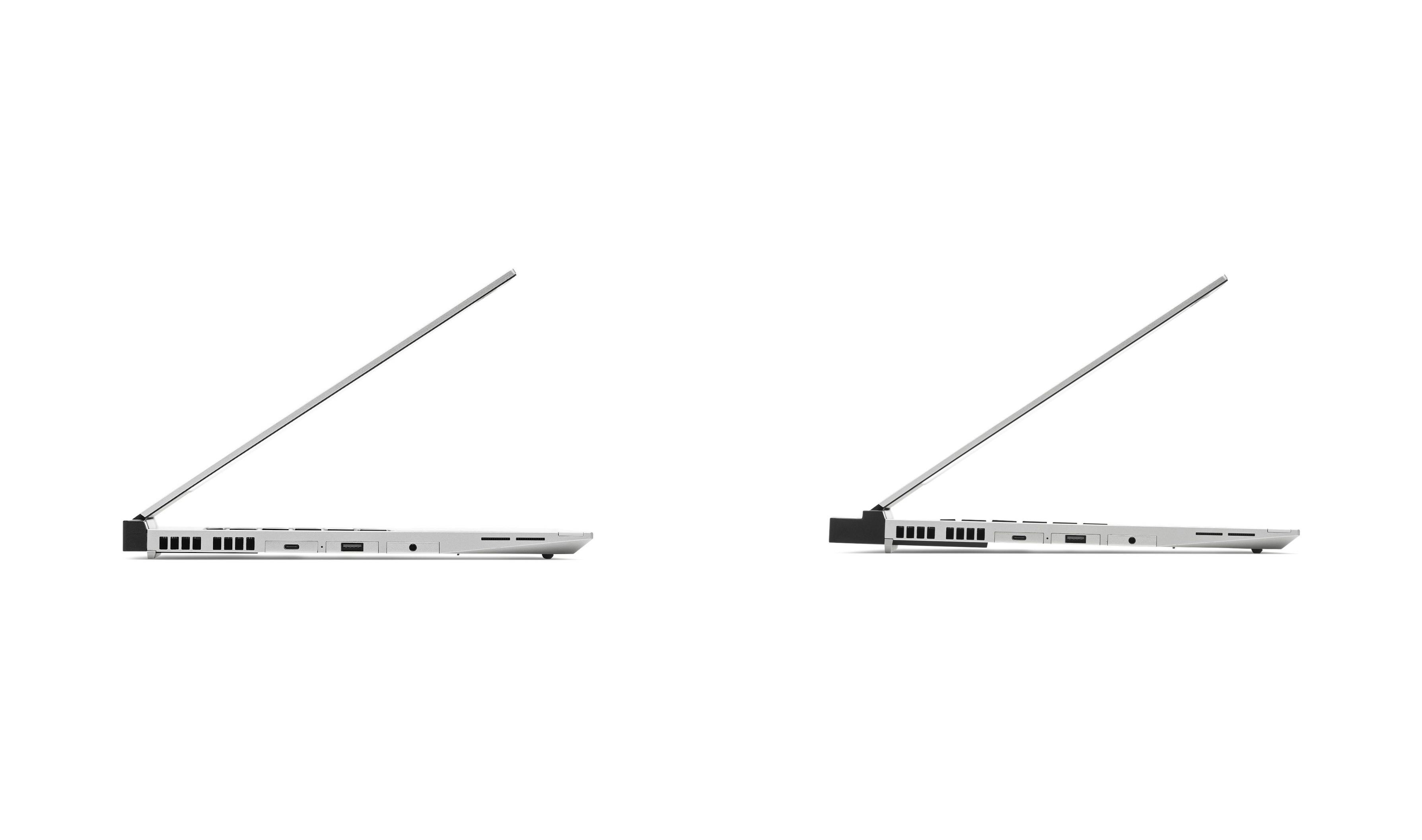 We advanced laptop industrial design on both form and function, combining a refined form factor and unprecedented levels of customization. The Framework Laptop 16 is 17.95mm thick and 2.1kg (4.6lbs), going to 20.95mm in the back section and 2.4kg (5.3lbs) with a Graphics Module inserted. The chassis is made of robust and lightweight thixomolded magnesium alloy and CNC aluminum enclosure parts. As always for Framework products, user-friendly design goes below the surface too, with every internal module simple to replace or upgrade, including the Mainboard for generational processor upgrades.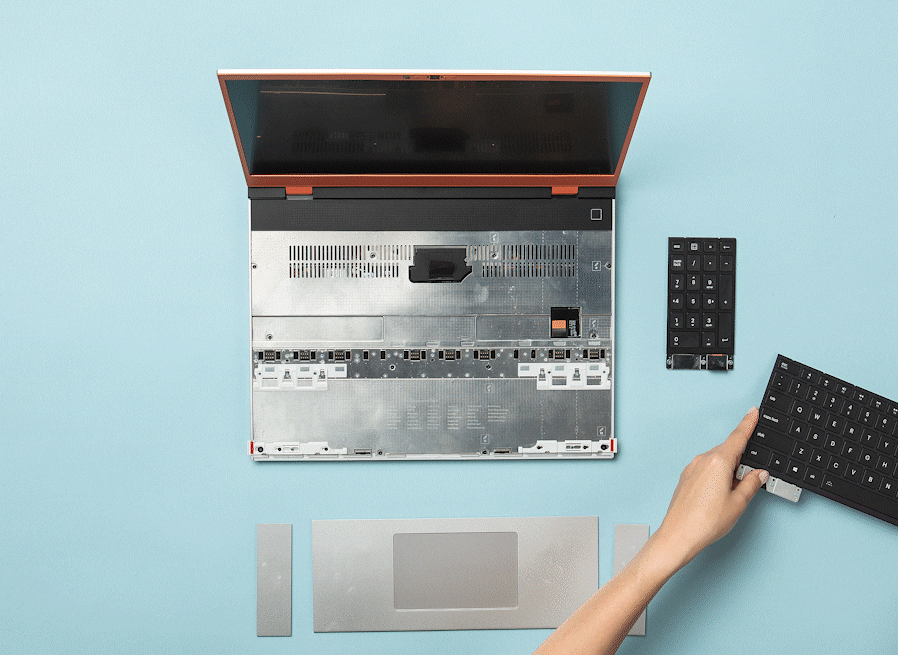 The input system is fully hot-swappable using Input Modules, letting you reconfigure between a centered keyboard or offset with a numpad. The keyboard and numpad look and feel excellent, with 1.5mm key travel, optional per-key RGB, NKRO, and fully open source QMK firmware. Input deck personalization goes even further, with Spacers in a range of colors, a programmable LED Matrix module, and an RGB Macropad all available as options. We've open sourced this system to enable third party and community development too, and we can't wait to see the insanely cool modules that come from that.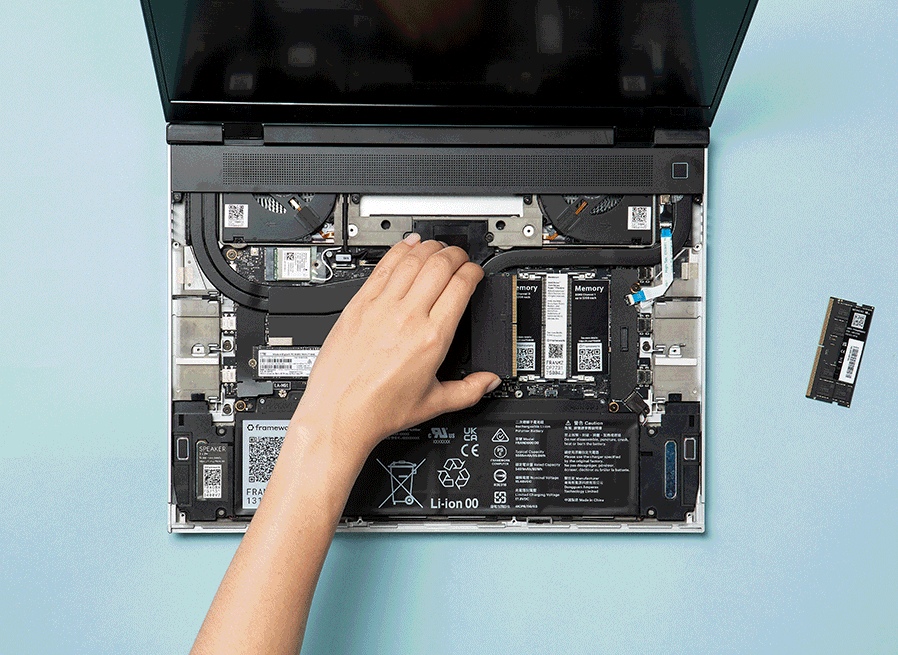 When ordering a Framework Laptop 16, you can choose between pre-built options that are ready to go out of the box with Windows 11 or the DIY Edition that you can configure more deeply, assemble yourself, and bring your preferred OS, including Linux.  AMD has a strong focus on Linux drivers, and we provide in-house support and guides for Ubuntu LTS and Fedora.  At order time for both pre-built and DIY Edition, you can choose your Input Modules, Expansion Cards, and Expansion Bay Modules. DIY Edition additionally lets you pick your Bezel color, memory (up to 64GB of DDR5-5600), storage (two M.2 NVMe drives), and power adapter. As always, you'll be able to pick up additional modules or upgrades in the Framework Marketplace whenever you need.
With the Framework Laptop 16, we're taking our mission to the next level with a sleek, portable system that has the flexibility and generational upgradeability of a full desktop rig. This redefines what a high performance laptop can be: a machine that is uniquely yours to mold to your needs and use for as long as you'd like. We can't wait to see what you do with it.
*The free Starfield™ Premium Edition download code is a limited time and quantity offer. You may lose eligibility for this pre-order gift if you make certain order modifications, such as removing the Graphics Module from your pre-order. All canceled pre-orders will no longer be eligible to receive the free game code. For terms and conditions, see www.amdrewards.com/terms.