Updates and an award for Framework Laptop 16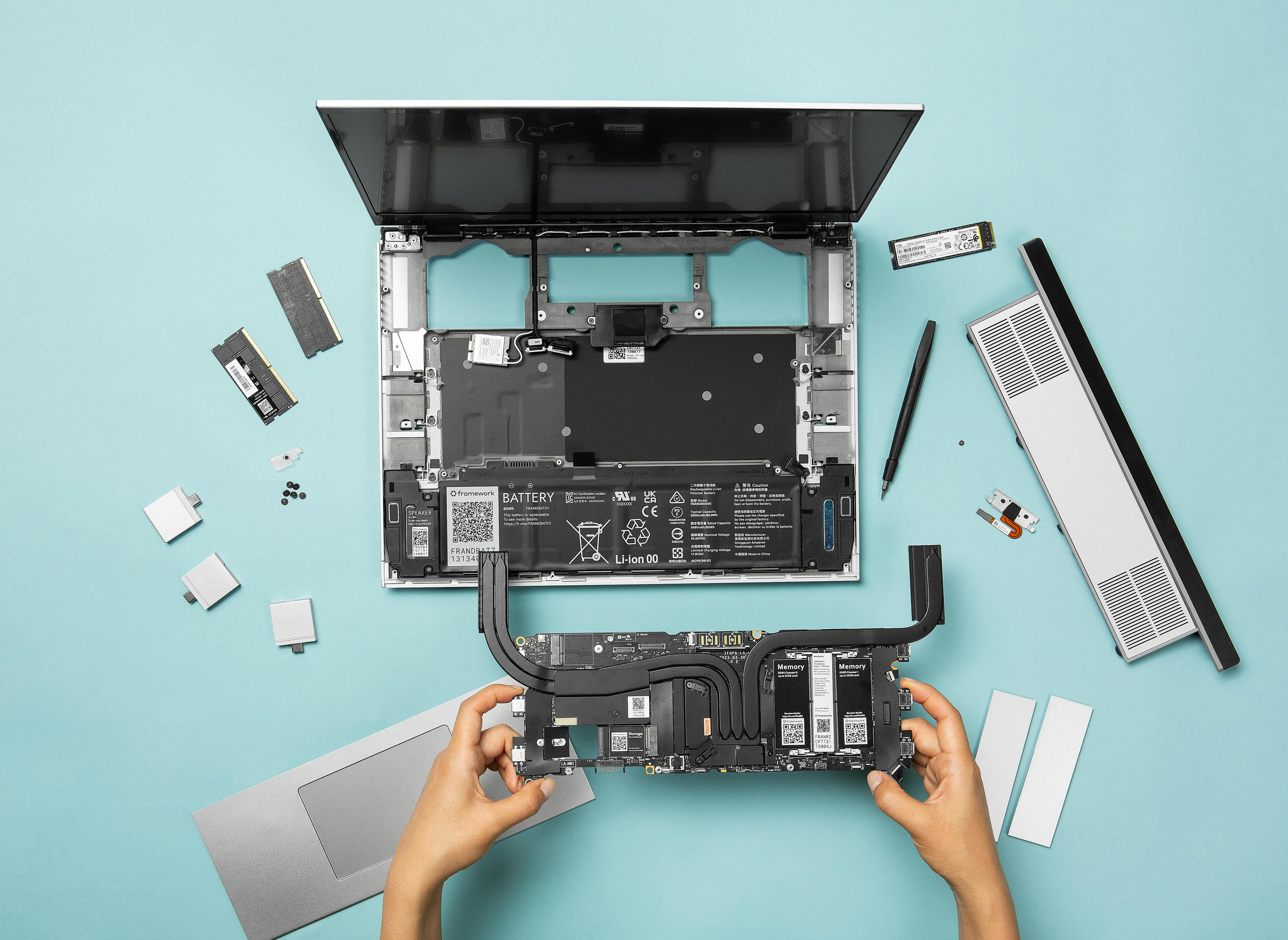 We're excited to share that Framework Laptop 16 made it into TIME's Best Inventions of 2023! This is our second product winning this award, with the original Framework Laptop making it onto the cover in 2021. Dave2D also got an early hands on with a DVT2 engineering sample over the weekend and was surprised by the refinement of the design. This was a random development unit, and the final product has further improvement on mechanical fit and finish.
We know that the many of you who have placed pre-orders are eager to get your hands on the product. We're coming up to the end of the DVT2 phase, which is the final engineering phase of our product development process. The Framework engineering and supply chain teams are heads down now on engineering validation, completing firmware development, and readying manufacturing. This is by far the most complex product we've built, both from a design and an operational perspective, and we're putting everything we have into getting it right. We've made dozens of small mechanical and electrical changes over the last couple of months, and we'll be sharing some highlights on these over the coming weeks along with more detail on the schedule for mass production.
Production fully ramped up on Framework Laptop 13 (AMD Ryzen 7040 Series)
We had a bit of a slow start on Ryzen 7040 Series, but our production is now fully ramped up and we're making our way through pre-order batches quickly. Batch 1 is now completely shipped, Batch 2 is most of the way through, and we're starting Batch 3 shipments this week. We currently expect to clear all pre-order batches and move into in-stock before the end of the year. This means that if you place a pre-order now, it should ship within the next two months. We've also released a Beta version of an updated BIOS and driver bundle that resolves issues we couldn't land in time for launch, including around improved Linux compatibility. This will be exiting Beta shortly and will be pre-loaded onto newly produced units starting from part of Batch 3. Finally, we've continued to see stellar reviews on this product, with The Verge giving it a 9/10.
61Wh Battery now available
The higher-capacity 61Wh Battery for Framework Laptop 13 is now available in the Framework Marketplace. It took some extra time for us to get this one ready due to shipping restrictions around lithium ion batteries. It's now orderable in all countries we ship to except Australia, where we're still working through a path for fulfillment. Note that while the 61Wh Battery is electrically compatible with all Framework Laptop 13 models, you'll need to update your BIOS on 11th Gen and 12th Gen systems to unlock the additional capacity. The 11th Gen 3.19 BIOS update is ready now, while the 12th Gen update is in development.