The Upgradeable Mainboard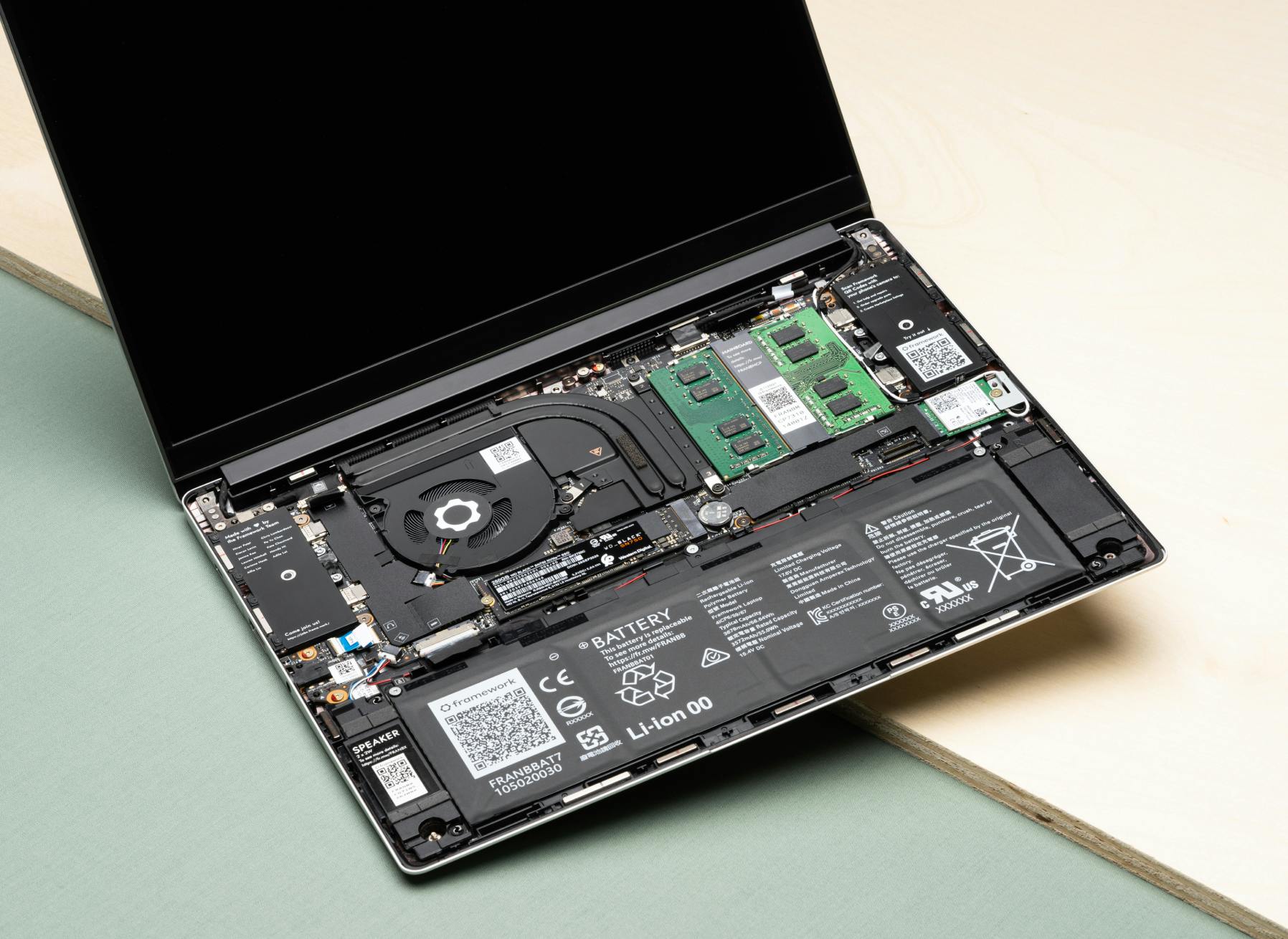 One of the core design principles of the Framework Laptop is performance upgradability.  Not only are the memory and storage replaceable, but the entire mainboard can be removed and replaced with any of the compatible ones we'll be building in the same form factor.  Desktop PCs have been designed this way for decades, but until now the notebook industry has been stuck in a locked down mode requiring wasteful full device replacements.  We architected the mainboard to maximize adaptability to future generations of x86 and ARM (and we hope eventually RISC-V!) CPUs.  We also carefully selected and minimized the number of internal connectors to simplify installation and keep the system thin.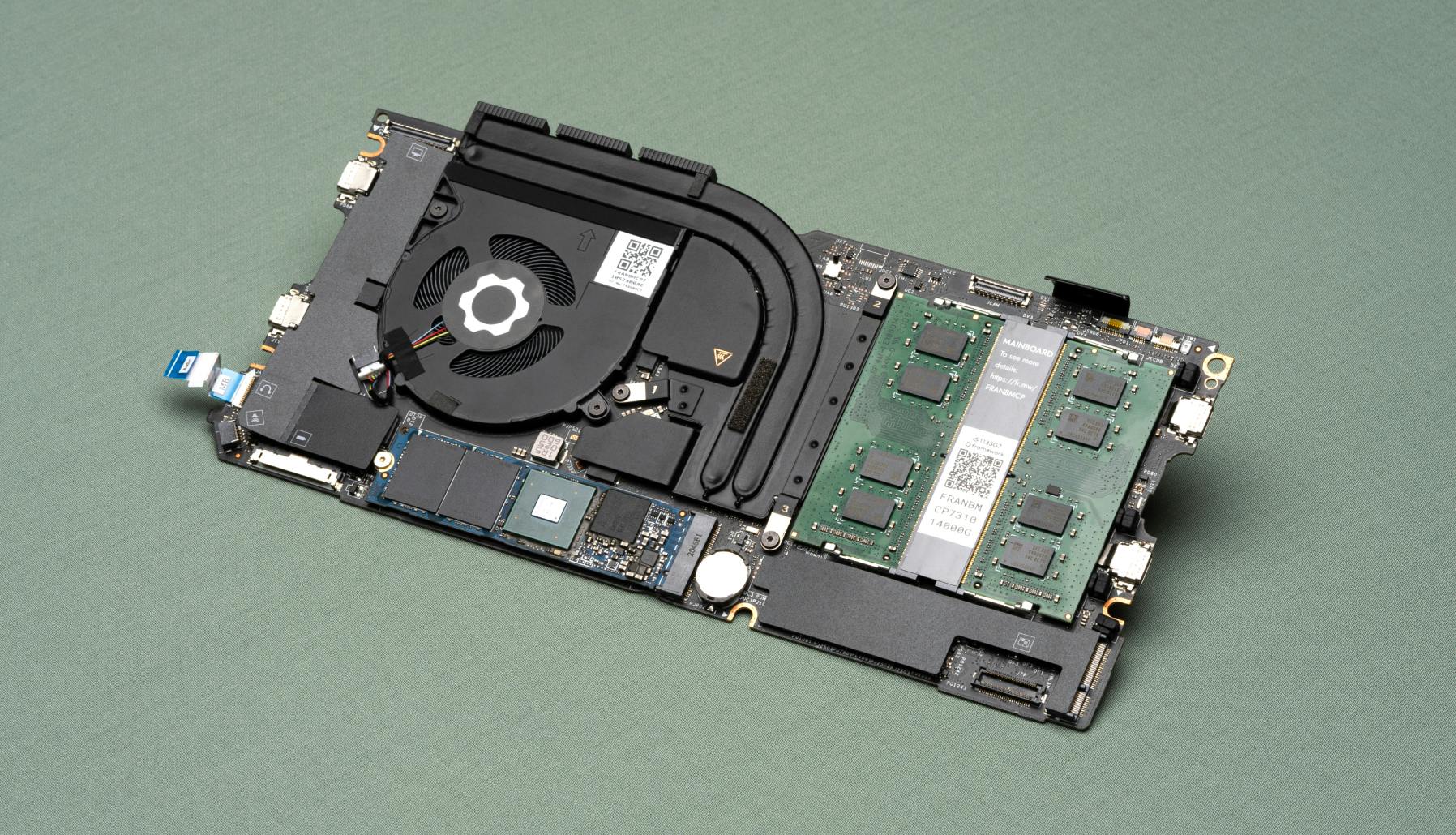 We're launching the Framework Laptop with Intel's 11th generation Core Processors, also known by their code name of Tiger Lake.  We're offering mainboards using the i5-1135G7, i7-1165G7, and i7-1185G7, all of which are 10nm quad-core, eight-thread CPUs with Intel's latest Iris Xe graphics.  They differ primarily on base and turbo frequencies as well as GPU EUs and cache.  The i7-1185G7 also includes vPro support for enterprise use cases.  Tiger Lake features a fantastic peripheral set, which allows us to enable super-fast PCIe 4.0 SSDs, four USB4 ports, and four simultaneous displays.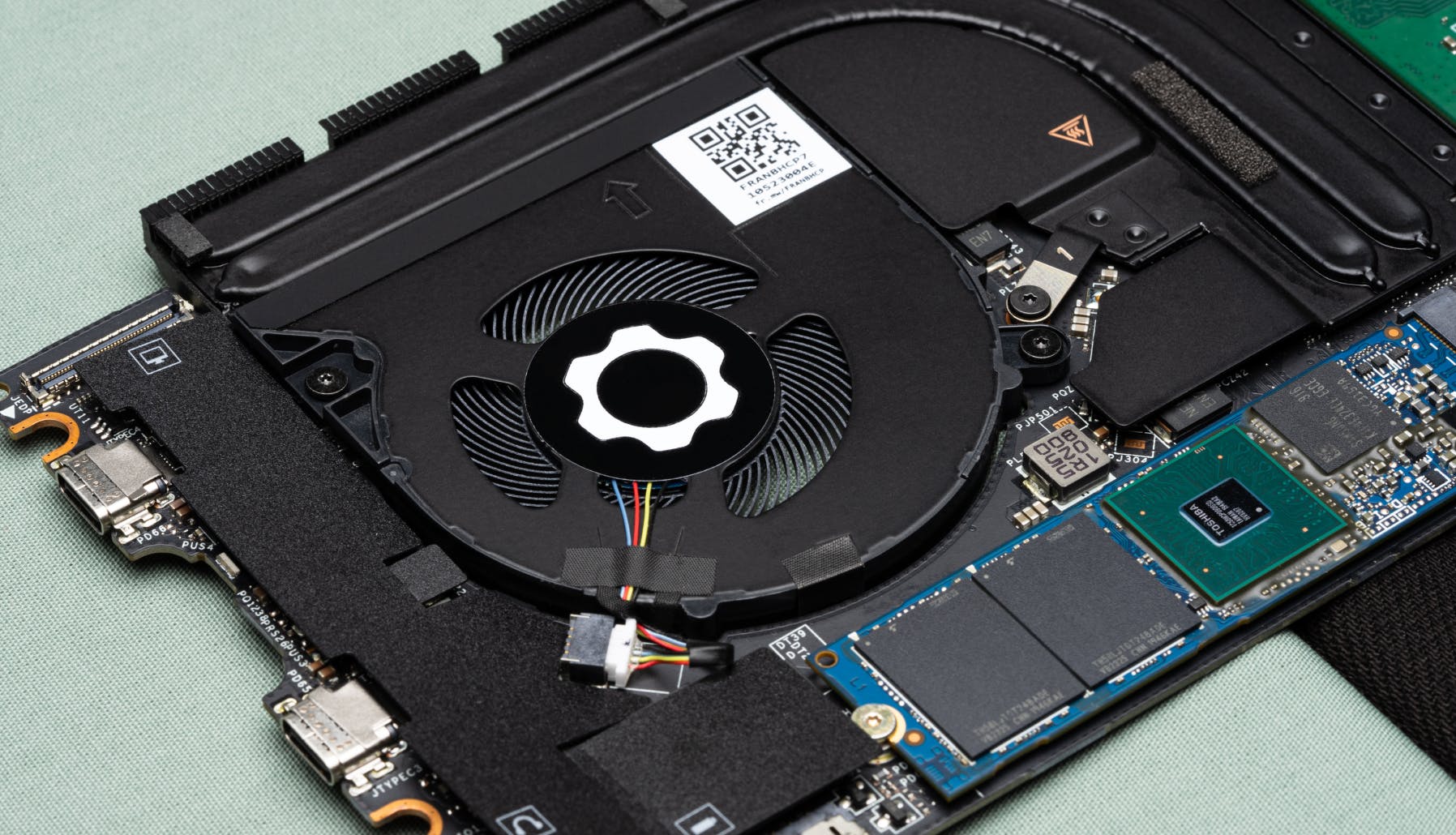 Many notebooks utilize high-end CPUs but squander the performance benefits by integrating undersized cooling systems.  We've designed the thermal system in the Framework Laptop to handle 28W continuous processor load.  By making space for an unusually large 65mmx5.5mm cooling fan and carefully designing our airflow paths, we've done this without sacrificing quietness.  Our dual 5mm heatpipes and copper fin pack allows the CPU to run up to 60W turbo.  We've also enabled multiple power profiles in Windows 10 to allow you to choose and adjust your preferred balance of performance, silence, and battery life.
One additional design consideration we emphasized is maximizing reusability.  The mainboard is fully functional by itself outside of the system.  This means that if you upgrade the mainboard in your Framework Laptop, you can take the replaced one and use it as a high performance single board computer.  The mainboard is sized ideally for modders to craft interesting projects like keyboard PCs and cyberdecks.  We'll offer the mainboard by itself in the Framework Marketplace for anyone who wants to try this, and we'll be posting more detailed documentation soon.  We're looking forward to seeing the incredible and unique builds that people come up with.