The Evolution of the Framework Laptop DIY Edition
Like a Jedi assembles their own lightsaber, a PC enthusiast at some point needs the opportunity to build their own PC. Historically that has been limited to desktops. We knew with the modularity of the Framework Laptop that we could bring that experience to notebooks. We decided to create a gaming PC-like experience with the Framework Laptop DIY Edition where you can choose from a broader array of modules and operating systems and assemble them together yourself. If any of this sounds daunting, we have pre-built Framework Laptop options that are ready to use out of the box, like any other consumer notebook.
When we initially developed the DIY Edition, the plan was to deliver the product to your doorstep packaged as individual modules. It quickly became apparent that there were two major flaws with this plan. The first is that it takes way more packaging material and physical space to safely ship a kit of parts individually packed than the same set of modules pre-assembled into the shape of a notebook. The second is that, incredibly enough, notebooks can ship from China to the US with no added tariffs, but almost all of the modules individually would be stuck with huge import duties. As a result of both of these, we're shipping the DIY Edition packaged as a partially-assembled laptop. The memory, storage, WiFi, and Expansion Cards are the parts that will be individually packaged during shipment, and you can follow the Quick Start Guide to get set up quickly.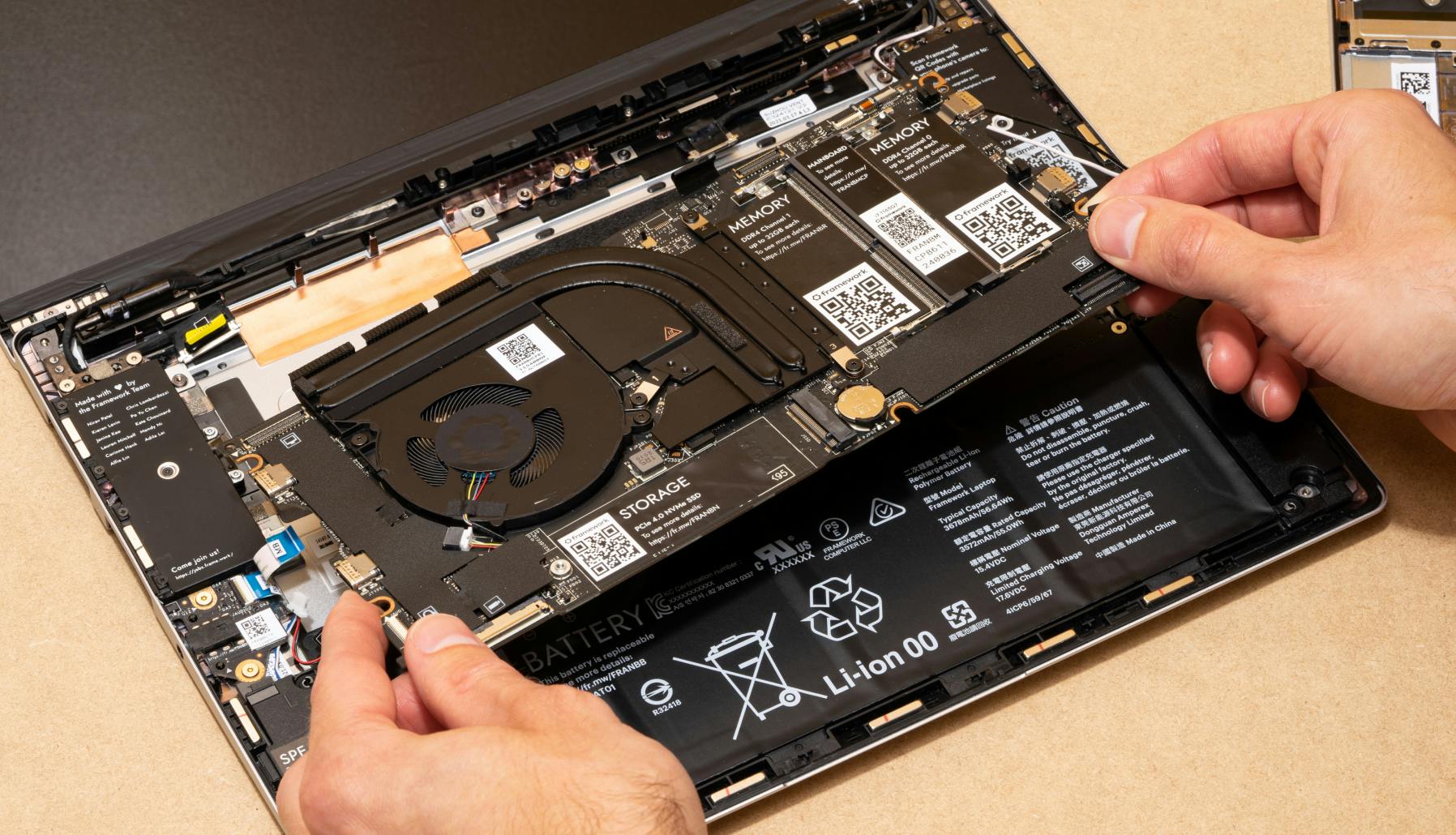 There is still a super easy way to get the original DIY Edition experience if you want it though. As soon as you unbox your Framework Laptop DIY Edition, you can use the Framework Screwdriver included in the box to quickly pull the system apart into the major modules and then assemble it back together. To do this you can follow the steps in the Mainboard Replacement Guide. Enjoy!