The best Framework Laptops at every price point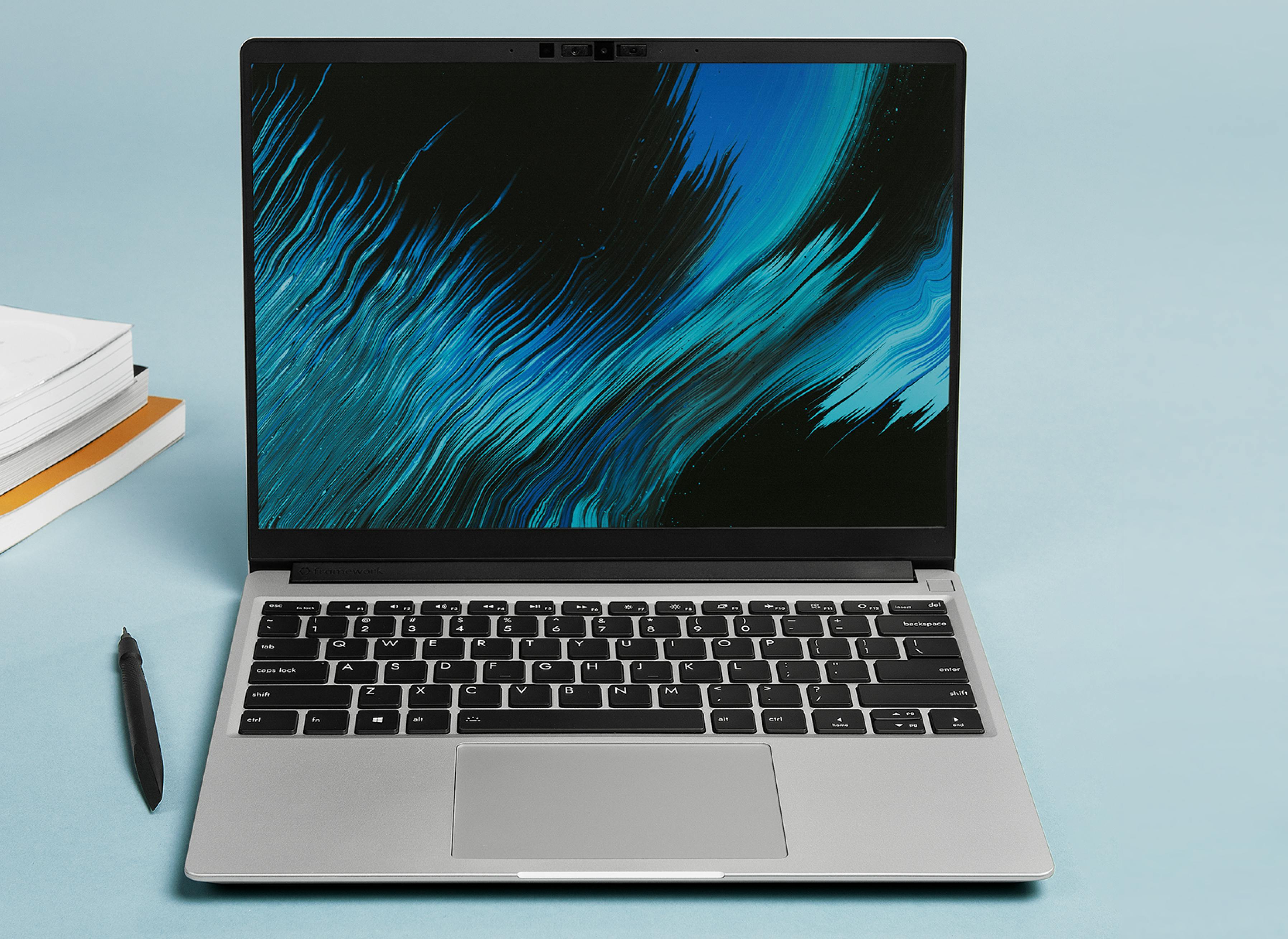 Our sales philosophy at Framework is to never run time-based promotions. We want to make sure that Framework Marketplace pricing is stable and predictable, so that you can pick up a product or module when you need it, rather than having to wait for it to come back into a discount. By doing this, we also avoid encouraging picking up items unnecessarily because there happens to be a promo running at the time. We see this as a healthier and less wasteful approach to e-commerce. Along with this, as we launch new products, we apply permanent price reductions on older generations. As we get product returns, we also refurbish and resell them at reduced prices. Both of these offer ways to get access to Framework products for less.
We've refurbished Framework Laptops and Expansion Cards in the past, and we recently quietly launched a way to utilize the memory and storage returns we've gotten over the last two years. We're refurbishing them, securely wiping the SSDs, and offering them for 50% off on the remaining 11th Gen DIY Edition systems we have. This brings down the cost of entry to the Framework Laptop ecosystem and also ensures that the parts get put to good use.
Now that we're three cycles in on the Framework Laptop 13, we have a stack of new, discounted, and refurbished options spanning a broad range of prices. This goes all the way from $599 for the cheapest 11th Gen refurb to upwards of $2,400 for a fully maxed out new 13th Gen Intel® Core™ or Ryzen 7040 configuration. With the Framework product philosophy, the most amazing thing about this is that you can pick up the lowest-end system and upgrade it module by module to get to whichever configuration you need over time. We'd like to share a few combinations to help you figure out how to maximize performance on a Framework Laptop at each price point. The numbers below are all in USD as reference points.
<$1,000
As noted above, there is a new way to get the cheapest possible entry point into the Framework Laptop ecosystem while still keeping performance high. You can pick up one of the few remaining new 11th Gen i7-1185G7 DIY Edition systems with German or French keyboards in any of the countries we are in (and swap the keyboard if needed), along with discounted refurbished memory and storage. The starting price is without memory, storage, Operating System, Expansion Cards, or Power Adapters. You can bring your own or pick up used items for some of these. For an Operating System, Linux distributions like Ubuntu and Fedora are both free and open source, making them a great choice. We also sporadically have availability of refurbished 11th Gen and 12th Gen systems in the US, Canada, and EU. For example, just now we have a small number of 11th Gen i5-1135G7 refurbished laptops for $599.
$1,400
This is around the midpoint for Framework Laptops, and the range where we see the most orders coming in. There are several great options in this range with enough performance to handle just about any workload and provide headroom for longevity. With both Ryzen 7040 Series and 13th Gen Intel Core, you can configure a DIY Edition around $1,400 with an i7-1360P or Ryzen 7 processors, 2x8GB of memory, a 1TB SSD, and four Expansion Cards if you bring your own OS and power adapter.
>$2,000
If you want maximum performance and capability, the Framework Laptop 13 DIY Edition offers some extreme possibilities. For example, you can configure a Framework Laptop 13 DIY Edition (AMD Ryzen 7040 Series) with a Ryzen 7 processor, 4TB of storage, 64GB of DDR5, Windows 11 Pro, and extra Expansion Cards for around $2,400, or a similar i7-1370P with vPro for around $2,700. You can also get pre-built configurations with up to 32GB of memory and 1TB of storage if you prefer a system that is ready to go out of the box. There are a range of real world use cases where it's critical to have a colossal amount of memory and storage along with the highest-end CPUs, so we're not going to judge you if you go all out!
Of course, the most cost-effective and planet-friendly option is to continue to use the laptop you already have and repair it to the extent possible to make it work for longer. Once you reach the end of that road though, we're here for you with a product designed to be easy to upgrade and repair.