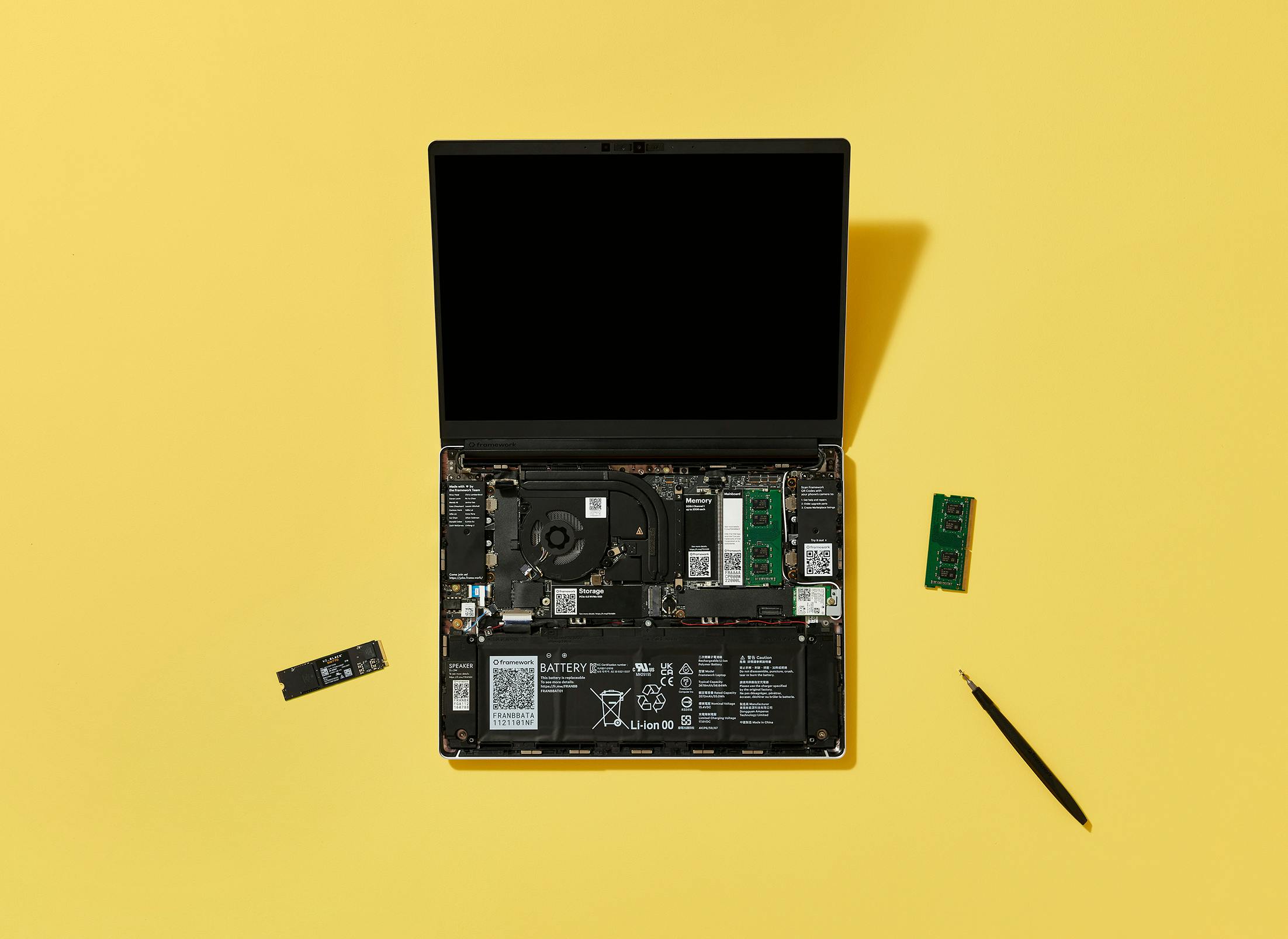 We're happy to share that ordering is now available in Taiwan!  That includes the in-stock Framework Laptop 13 (13th Gen Intel Core) with Traditional Chinese keyboard, pre-orders for AMD Ryzen 7040 Series and Framework Laptop 16, and the modules in the Framework Marketplace.  This is an especially important launch for us because our manufacturing site for laptops, our main warehouse, and about a third of the Framework team itself are all in Taiwan.  This also means that shipping is going to be ultra fast for local customers!  As always, we're continuing to build out infrastructure to reach more of you across the world.  We're in 13 countries now, and actively preparing for more.  The best way to let us know where to go next is to register your interest on the country selection page.
Starting production on Framework Laptop 13 (AMD Ryzen 7040 Series)
We're also excited to announce that we've started mass production of Framework Laptop 13 (AMD Ryzen 7040 Series)!  A set of electrical issues we found during validation along with late delivery of firmware from our upstream suppliers required us to delay our original production schedule.  We've been sending bi-weekly status updates on this to customers in Batches 1-3 whose orders were at risk of delay.  This week, we kicked off SMT (surface mount production of Mainboards) in Taiwan, which feeds into FATP (final assembly, test, and pack out of laptops) in the same factory, after which we'll transfer inventory to our warehouse and start shipments.  We've doubled production capacity and moved into a new, larger logistics warehouse since the launch of 13th Gen Intel Core earlier this year, so we're confident we'll be able to move through the pre-order backlog quickly.
There are a handful of quirks with AMD Ryzen 7040 Series that we've worked around, and a few that still need consideration during setup and use.  One is that, similar to what we faced on 11th Gen and 12th Gen Framework Laptops before we solved it on 13th Gen, Expansion Card placement impacts active and standby power consumption.  The back two slots have retimers that remain in higher power states when used with HDMI, DP, or USB-A Expansion Cards.  We're actively working on firmware solutions for HDMI and DP, and exploring hardware options for a new USB-A Expansion Card for the future.  The other issue is that the retail Windows 11 installer is missing drivers for the RZ616 WiFi module we use.  The Quick Start guide we're preparing contains instructions to get past that.  Linux support is trending well, with Fedora 38 working out of the box and Ubuntu LTS working with manual update to a more recent kernel.
As a product overall, we love where Framework Laptop 13 (AMD Ryzen 7040 Series) is landing.  This is the 5th iteration on the Framework Laptop 13 formula, and we're getting closer to perfecting it each time.  We feel great about the CPU performance, integrated graphics capabilities, and battery life (when using a Expansion Card configuration that doesn't trigger retimer power issues), and we're looking forward to seeing the reactions from customers and reviewers soon.