Linux on the Framework Laptop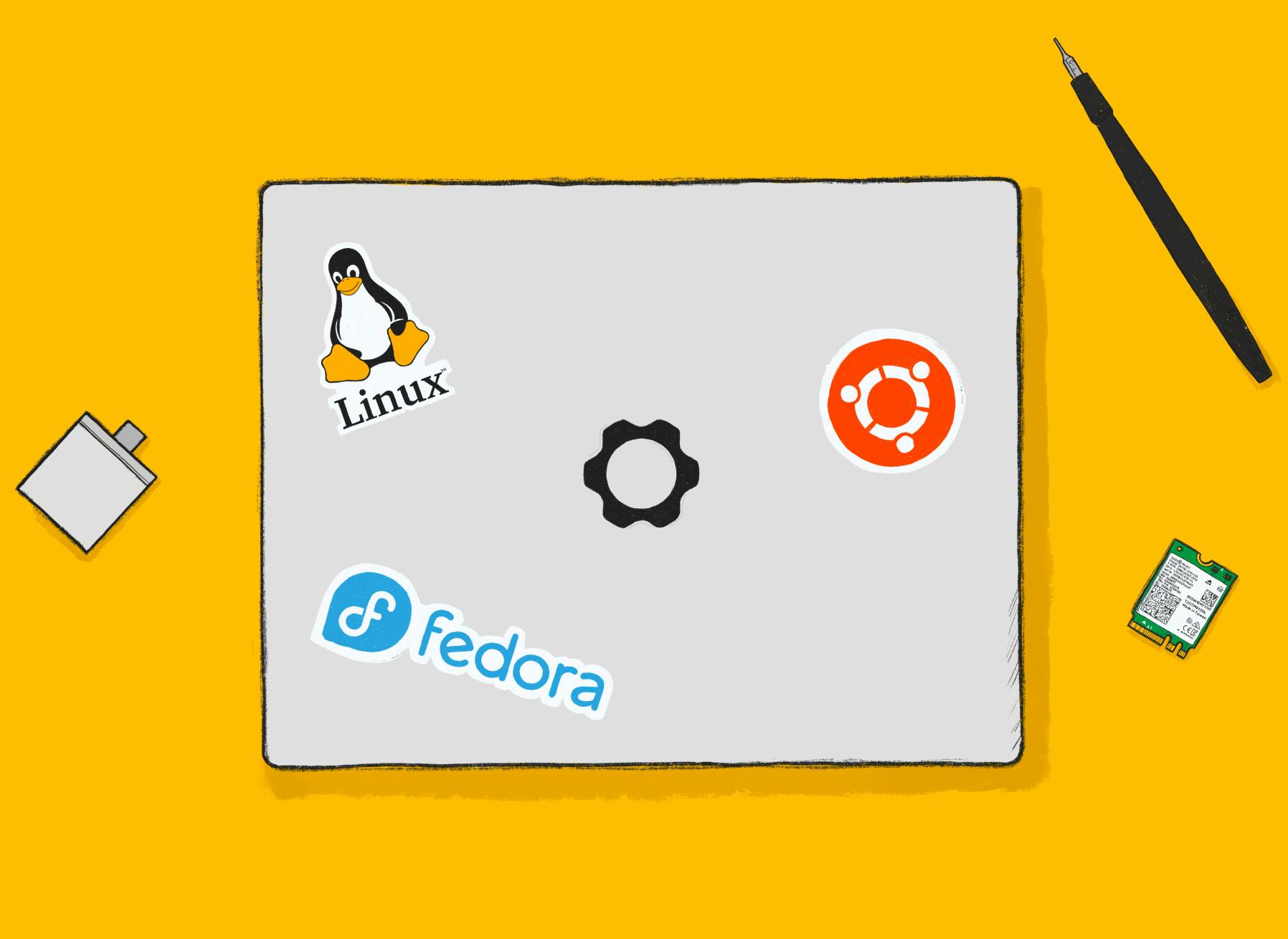 We love Linux at Framework.  We decided from the start of Framework Laptop development to offer the DIY Edition without an operating system pre-loaded to give you the option to bring your favorite Linux distribution.  There has been immense interest in this configuration, with it outselling pre-configured systems with Windows 10 by a wide margin.  We provided pre-release hardware to developers and maintainers at Fedora, elementary OS, NixOS, and Arch to make the Linux experience as smooth as possible, and we've been impressed by the incredible variety of Linux distros (and OpenBSD too!) being used by all of you.
Since we planned for Linux support from the outset, we made sure to use hardware that is well-supported and has drivers available.  There are just a few areas where support is brand new and making its way into different distributions.  Intel 11th Gen Core Processors, Intel AX210 WiFi (which is optional on the DIY Edition), and our Goodix-based fingerprint reader are the three items that require a newer kernel or packages than many distros currently ship.  We recommend using 5.12 or newer for a kernel to get solid platform, WiFi, and bluetooth functionality, along with libfprint 1.92.0 or newer for the fingerprint reader.  All of the other hardware like speakers, microphones, headphones, webcam, hardware privacy switches, keyboard media keys, ambient light sensor, and all of the Expansion Cards should work completely.
The extremely active and vibrant Linux subforum in the Framework Community is the best place to go for the latest guides and advice around each distro.  Here is a quick overview of a few of the most popular ones:
Ubuntu
Our hardware is too new for the Ubuntu 20.04 LTS release.  In the meantime, we recommend using Ubuntu 21.04.  This is recent enough to be fully functional out of the box with the exception of the fingerprint reader.  You can follow the instructions provided by Davis_Ladd in the Community for guidance on how to get that working.
Fedora
Geoff Marr, Matthew Miller, and others at Fedora have been helping us get excellent support.  Our WiFi is too new for the default Fedora 34 images, but if you can plug in external networking, you can update your packages to get a newer kernel and libfprint to get everything working, including the fingerprint reader!  An alternative is to download a Fedora 34 Respin image, which has these updated packages already.  We expect Fedora 35 to be fully functional out of the box when it launches later this year.
Arch
Foxboron at Arch has a pre-production unit and is helping us with support there.  You can check out the thread on the Framework Community and also the page on the Arch wiki for more detail.
If you're looking for instructions on another distro, check out the Community.  If you've gotten another distro up and running, feel free to start a thread there too!