Framework Laptops are now Thunderbolt 4 certified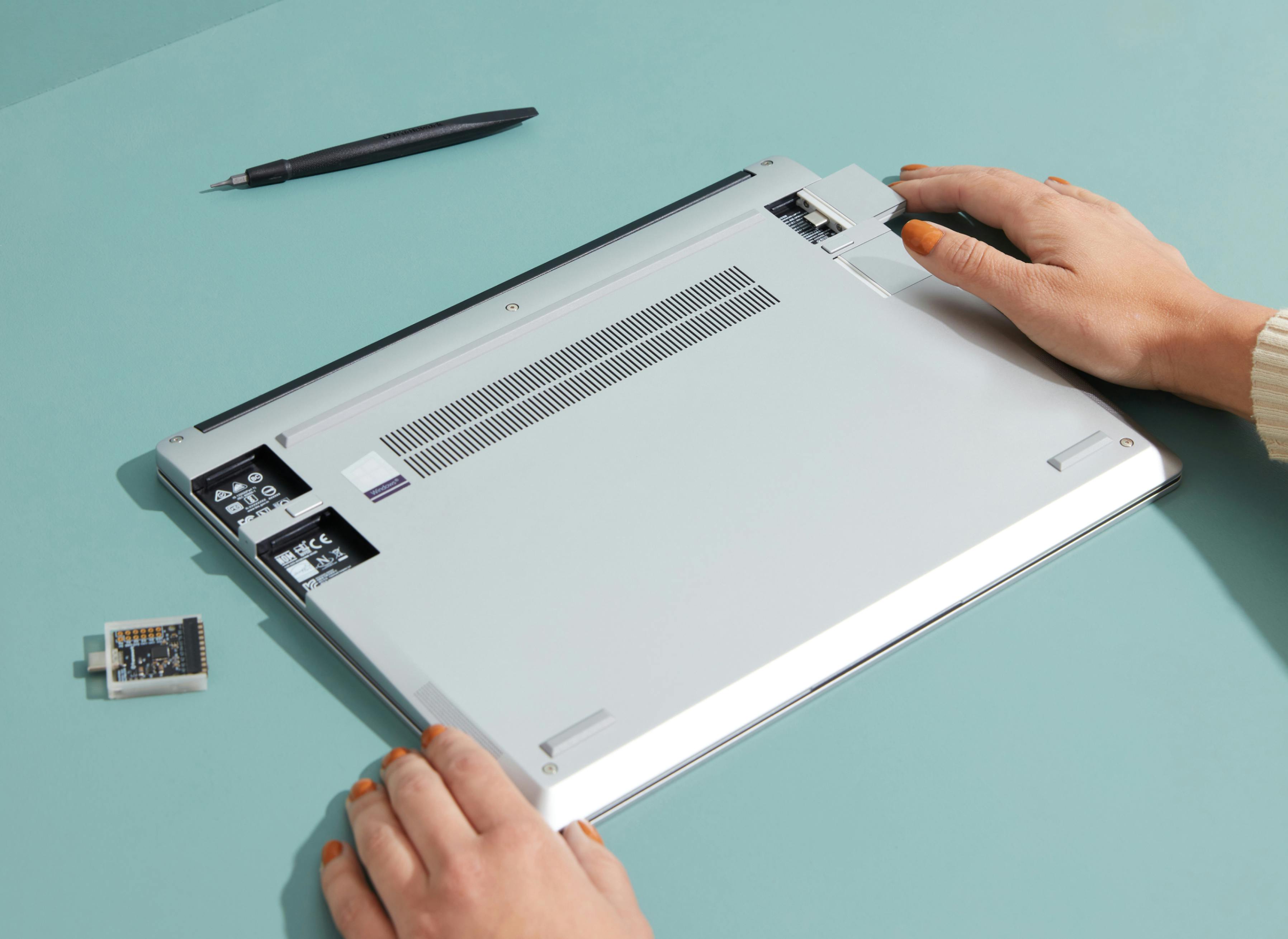 Framework Laptops with 12th Gen Intel Core processors (including the Chromebook Edition) are now Thunderbolt 4 certified on all four Expansion Card bays when updated to our next firmware release. This makes it the laptop with the most Thunderbolt ports on the market. You may be thinking, didn't the Framework Laptop already have Thunderbolt? Since the original 11th Gen systems we launched last year, we've built in all of the necessary hardware (retimers, USB-PD controllers, power circuitry, and connectors) to be able to support both USB4 and Thunderbolt 4, and have been working through the certification process since. In practice, we've seen community members using Thunderbolt and USB4 docks and eGPU enclosures successfully anyway, but we wanted to be sure to make support official.
Justifiably, Intel has an extremely rigorous specification and set of testing requirements for Thunderbolt certification. With support for an insane 40Gbps of data transfer, 100W of power delivery, and the ability to drive USB4 and tunnel protocols like PCIe and DisplayPort, Thunderbolt is unbelievably complex technology. When we ran certification testing the first time around, we passed hundreds of test cases… and failed dozens. We've worked with our manufacturing partner and chip suppliers over the last two years to address each test failure through firmware modifications, and now have fully compliant firmware and hardware!
This means you can plug in your Thunderbolt displays, docks, graphics enclosures, and other devices with greater confidence that everything will work properly. Thunderbolt and USB4 have very tight signal integrity requirements, so you may find that if you're using a cable that is marginal, you can still run into issues. We recommend testing a different or shorter cable if you run into flakiness.
We're currently preparing our 12th Gen 3.06 firmware update for release that contains the updates for Thunderbolt 4, a range of security fixes, and improvements in both suspend and active battery life. We'll share more on that last part in an upcoming blog post. We'll provide instructions on how to update firmware for both Windows and Linux. For the Chromebook Edition, firmware updates happen automatically through ChromeOS system updates. For 11th Gen systems, we also have a firmware update in progress to bring in the security updates and power consumption improvements, but not retroactively certify Thunderbolt (there are some test cases we don't believe we can resolve on that generation, unfortunately).
We're excited to continue to improve hardware we've already shipped through firmware updates, and we're looking forward to seeing what you think!