Bringing the Framework Laptop to more of the world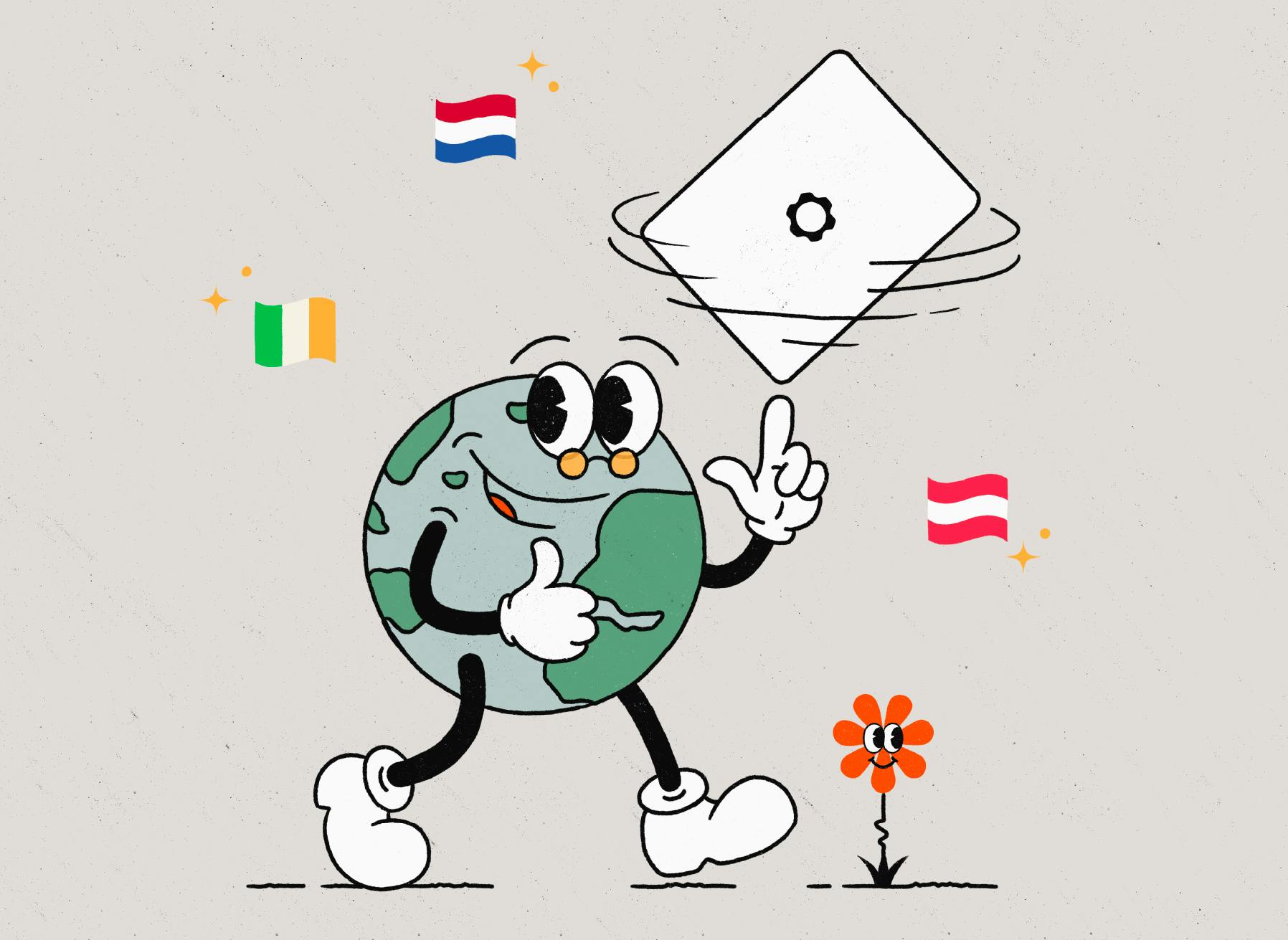 Today, we're expanding availability of the Framework Laptop to a little more of the world.  Pre-ordering is now open in Ireland, Austria, and the Netherlands.  Last week we also started shipping laptops to pre-orderers in the UK, Germany, and France.  Reviewers in each of the three have posted excellent deep dives and reviews recently: Golem.de, Frandroid, Les Numerique, Computer Bild, and AlexiBexi are a few worth checking out.  We made a couple of additional improvements as we continue to scale our global footprint. You can now separately select your region and language on the Framework website, and we'll be adding more language options over time.
Just like our previous launches, pre-orders in Ireland, Austria, and the Netherlands require only a fully refundable €100 deposit.  The balance will be collected just before we start shipping in these countries in March.  The product configurations and pricing remain the same, with i5-1135G7, i7-1165G7, and i7-1185G7 CPUs, up to 4TB of storage and 64GB of memory, Windows or the option of no OS, and the full set of Expansion Cards.  Local language keyboards (including English International in ANSI for the Netherlands) and compatible power adapters are also available for every new country we enter.  To make ordering easier in the Netherlands, we also enabled support for iDeal and SEPA payment methods in addition to credit and debit cards, and we'll be bringing this to the rest of Europe soon.  If you're outside of the regions we currently support, you can help us prioritize our international rollout by registering your interest on our locales page.
We're bringing the Framework Marketplace to the UK and Europe soon.  Laptop orders ship directly from Taiwan, a short truck ride away from our factory, and we're setting up a service and fulfillment center in Germany to enable quicker shipping on future Marketplace orders.   Meanwhile in the US and Canada, you can now combine a Framework Laptop and Marketplace items like Orange and Grey Bezels and new keyboards within a single order to get free shipping, with all of it shipping fully carbon-offset within a few days from inventory in New Jersey.
One final announcement: a couple of weeks ago we launched our community Discord server.  We plan to start hosting events with all of you using this platform and release some fun new community initiatives over time.  We hope you're excited about these Marketplace and social announcements, but we haven't forgotten we're also a company building upgradeable, customizable, repairable hardware products.  We have a ton of interesting product work currently in development that we're looking forward to sharing.