Framework Laptop 13 powered by AMD Ryzen™ 7040 Series Processors: Ryzen 7 7840U and Ryzen 5 7640U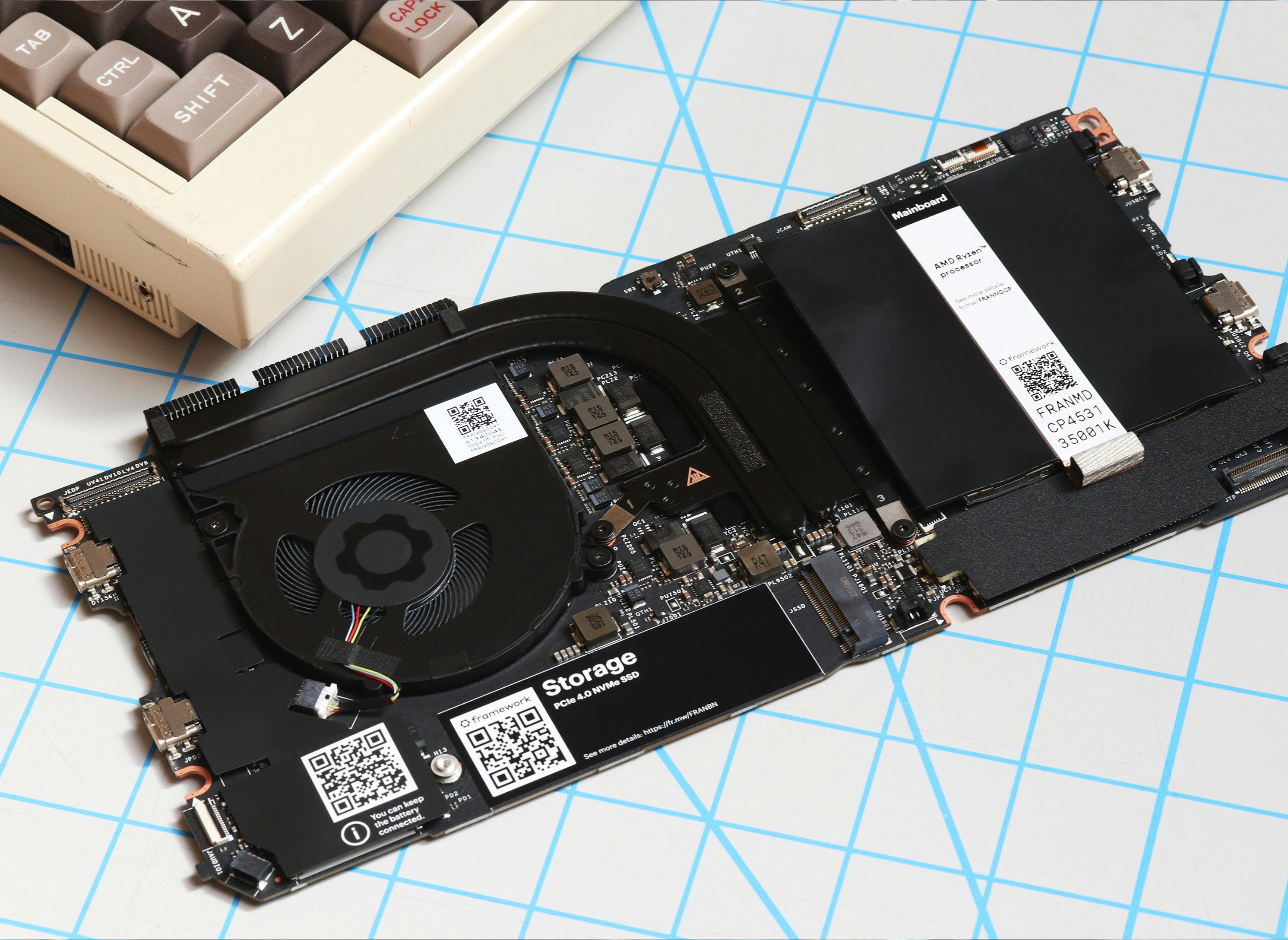 When we announced the Framework Laptop 13 (AMD Ryzen™ 7040 Series) at the Framework Next Level Event in March, we were only able to share a very limited set of information on what is powering it. With the processors now officially unveiled by AMD, we're able to share much more detail. We're using Ryzen 5 7640U and Ryzen 7 7840U processors, both of which offer incredible CPU and GPU performance. These are both pre-orderable today, with batches shipping as early as Q3 this year.
The Ryzen 5 7640U processor has 6 CPU cores clocked at a base frequency of 3.5GHz and up to a max boost of 4.9GHz, while the Ryzen 7 7840U has an amazing 8 cores and 16 processing threads clocked at a base of 3.3GHz and up to 5.1GHz max boost. These are all Zen 4 cores, which feature AMD's fastest processor technology ever. These chips are fabricated on TSMC's 4nm process node, meaning that even with such high performance, they are also extremely efficient. We've designed the thermal system to be able to handle the processors at up to 28W continuous load if you need to do some heavy crunching too.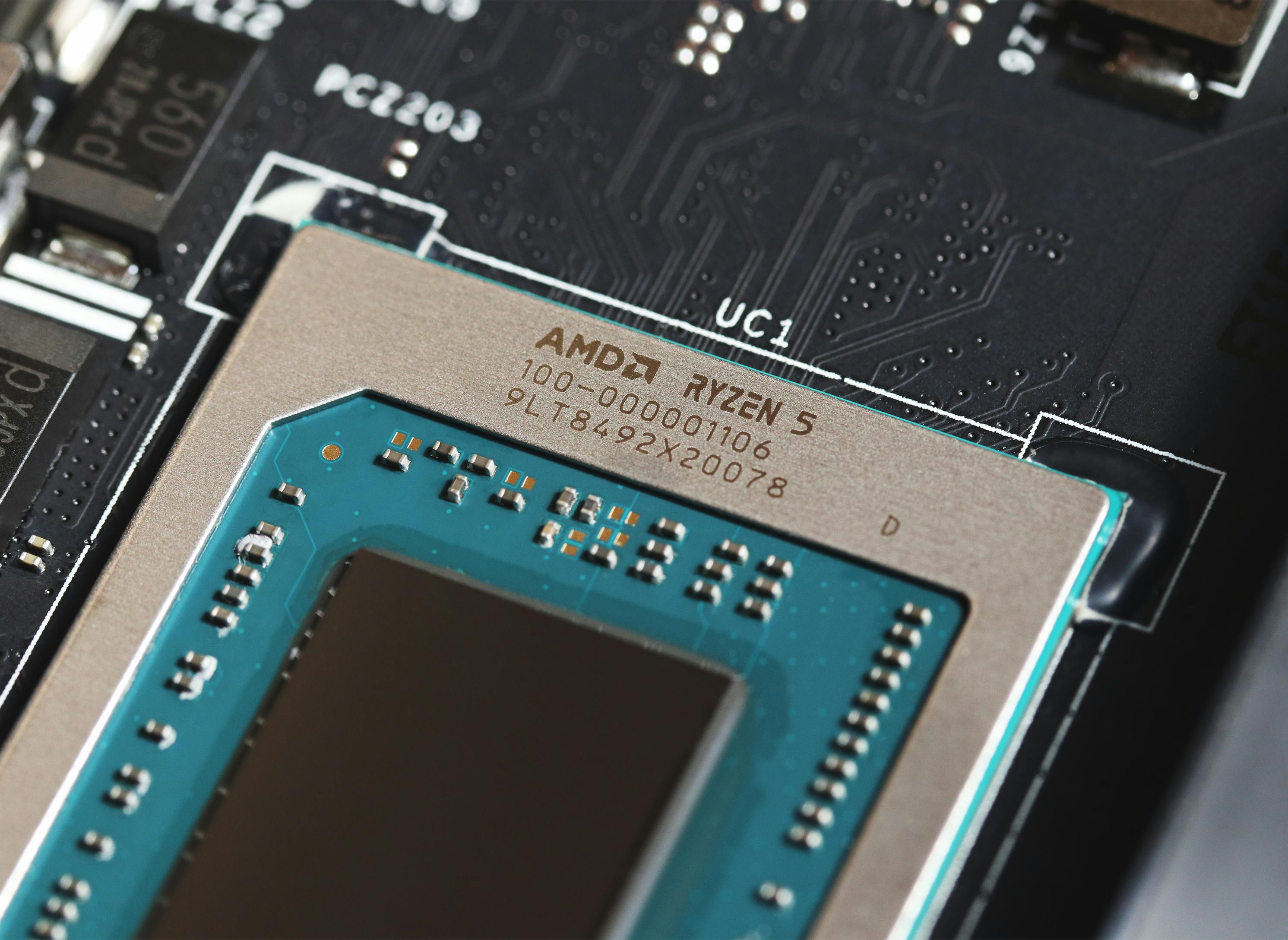 Ryzen-powered Framework Laptop users are also in for a treat when it comes to graphics performance. The Ryzen 7040 Series processors feature the latest generation AMD Radeon 700M Series graphics, the first AMD RDNA 3-based integrated graphics. The Ryzen 5 7640U has Radeon 760M graphics with 8 Compute Units while the Ryzen 7 7840U has Radeon 780M graphics with 12 Compute Units.  This means the Framework Laptop 13 (AMD Ryzen™ 7040 Series) can handle a range of modern game titles directly. 
If you want to use an eGPU, you can do that too! This is because the Framework Laptop 13 with Ryzen™ 7040 Series processors has two fully capable USB4 ports, with the back left and back right Expansion Cards slots. The front left Expansion Card slot can handle both USB 3.2 and DisplayPort Alt Mode, while the front right Expansion Card can use USB 3.2. This does mean there is one Expansion Card slot that can't support the HDMI or DisplayPort Expansion Cards, and most OS's will provide a warning if you forget. You can charge your Framework Laptop through any of the four Expansion Cards as well.
Like always, we've designed the Ryzen™ 7040 Series-based Mainboard for maximum flexibility. You can upgrade your existing 11th Gen or 12th Gen Intel Core Framework Laptop using the new Mainboard, and you can use the Mainboard as a standalone computer, putting it in the Cooler Master Mainboard Case or 3D printing your own. If you're upgrading your Framework Laptop to the new Mainboard, remember that you'll need DDR5 SO-DIMMs up to DDR5-5600, along with a Ryzen-compatible RZ616 or similar WiFi card. All of these are pre-orderable in the Framework Marketplace today!