Framework Laptop 16
Framework Laptop 16 (AMD Ryzen™ 7040 Series)
Free shipping with a laptop order
1-year limited warranty & 30-day return guarantee
Framework Laptop 16
Powered by AMD Ryzen™ 7040HS and Radeon™ RX 7700S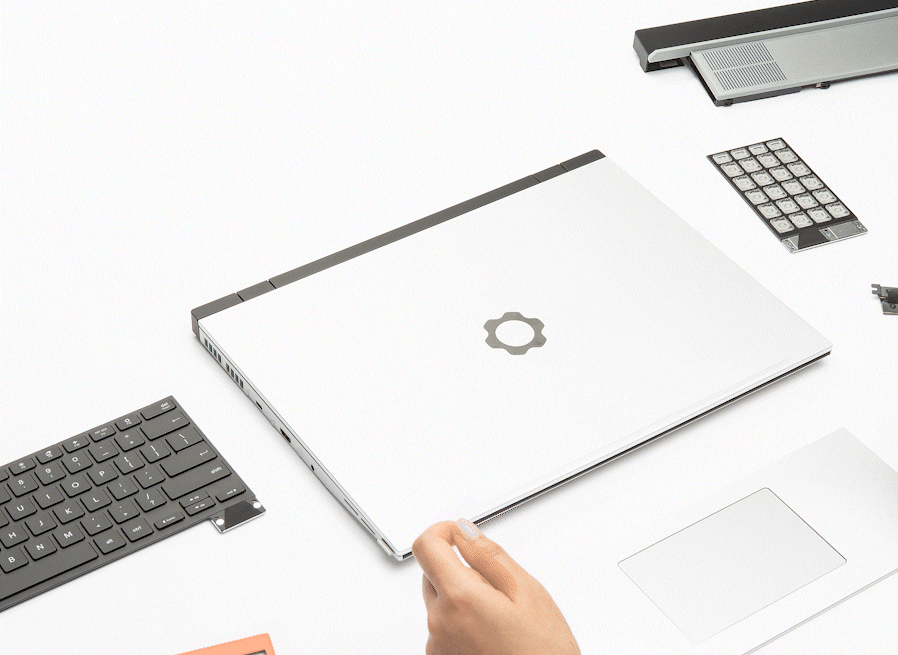 Upgradeable, modular graphics
A high-performance laptop with upgradeable, modular, latest-generation graphics. Swap and upgrade peripherals independently of the rest of the laptop, including generation over generation discrete GPUs. The AMD Radeon™ RX 7700S Graphics Module with 8GB of GDDR6 enables intense gaming and creativity applications. If you want a thinner and lighter system, you can switch to an Expansion Bay Shell and use the impressive integrated graphics capabilities of Ryzen 7040 Series.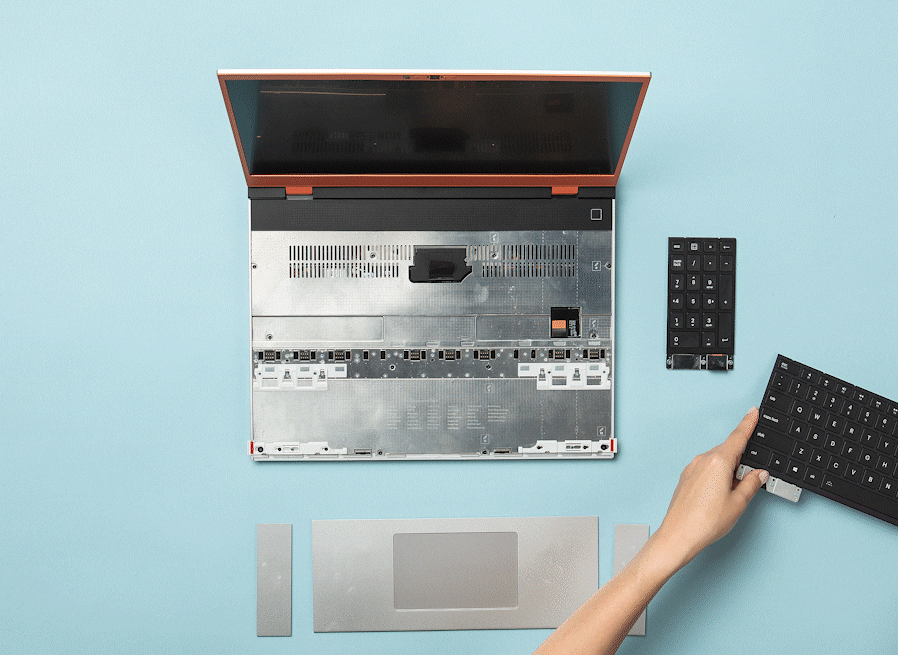 Fully customizable input
Numpad or no numpad? The choice is yours. With hot-swappable Input Modules, you can center or offset your selected keyboard, as well as choose between a Numpad, RGB Macropad, Spacers in a range of colors, or LED Matrix Modules. The Input Modules perform well too, with NKRO, open source QMK firmware, 1.5mm key travel and both white backlit and per-key RGB keyboard options. We've opened the Input Module system up to developers, enabling an entire world of custom input options beyond what we've created.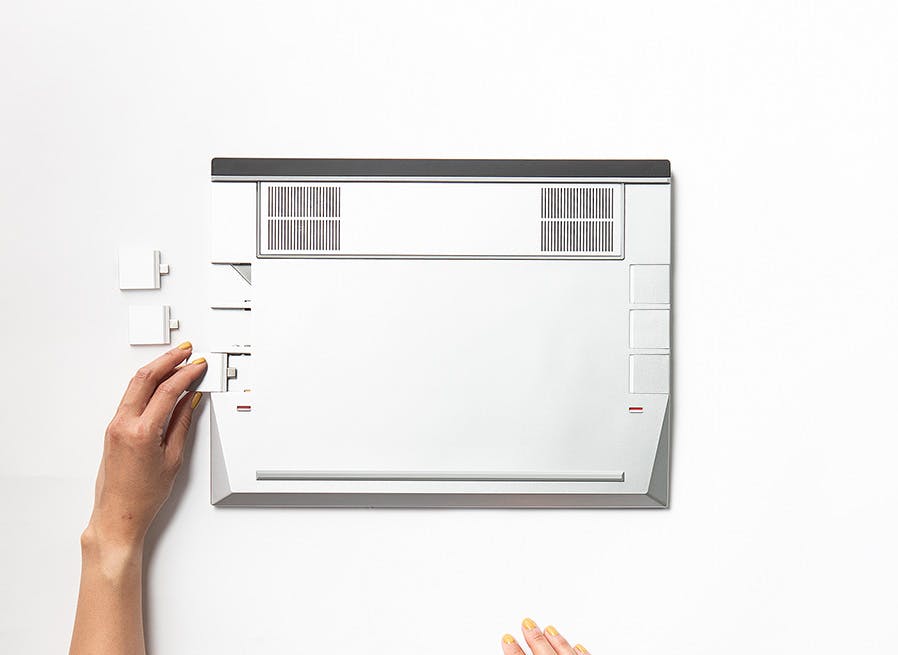 Choose your ports
External adapters are a thing of the past. The Framework Expansion Card system lets you choose exactly the ports you want and where you want them. With six slots, you can select from USB-C, USB-A, HDMI, DisplayPort, MicroSD, Ethernet, Audio, ultra fast storage, and more. You can charge through either side of the machine too, with support for up to 240W USB-C power adapters.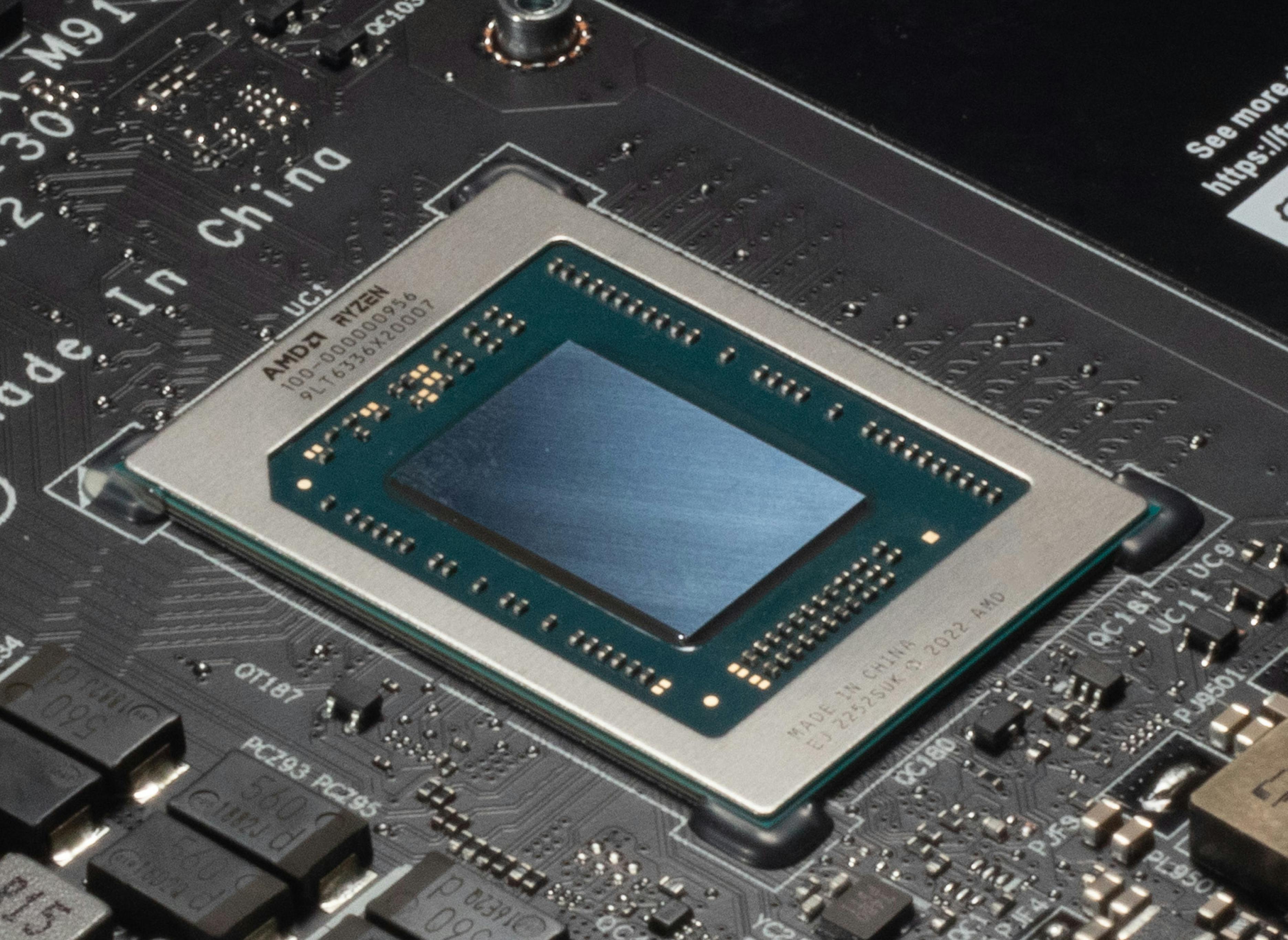 The AMD Advantage
AMD Advantage laptops combine Ryzen™ processors, Radeon™ graphics, and smart technologies like AMD FreeSync Premium display for a seamless high-performance gaming and creativity experience with fantastic power efficiency.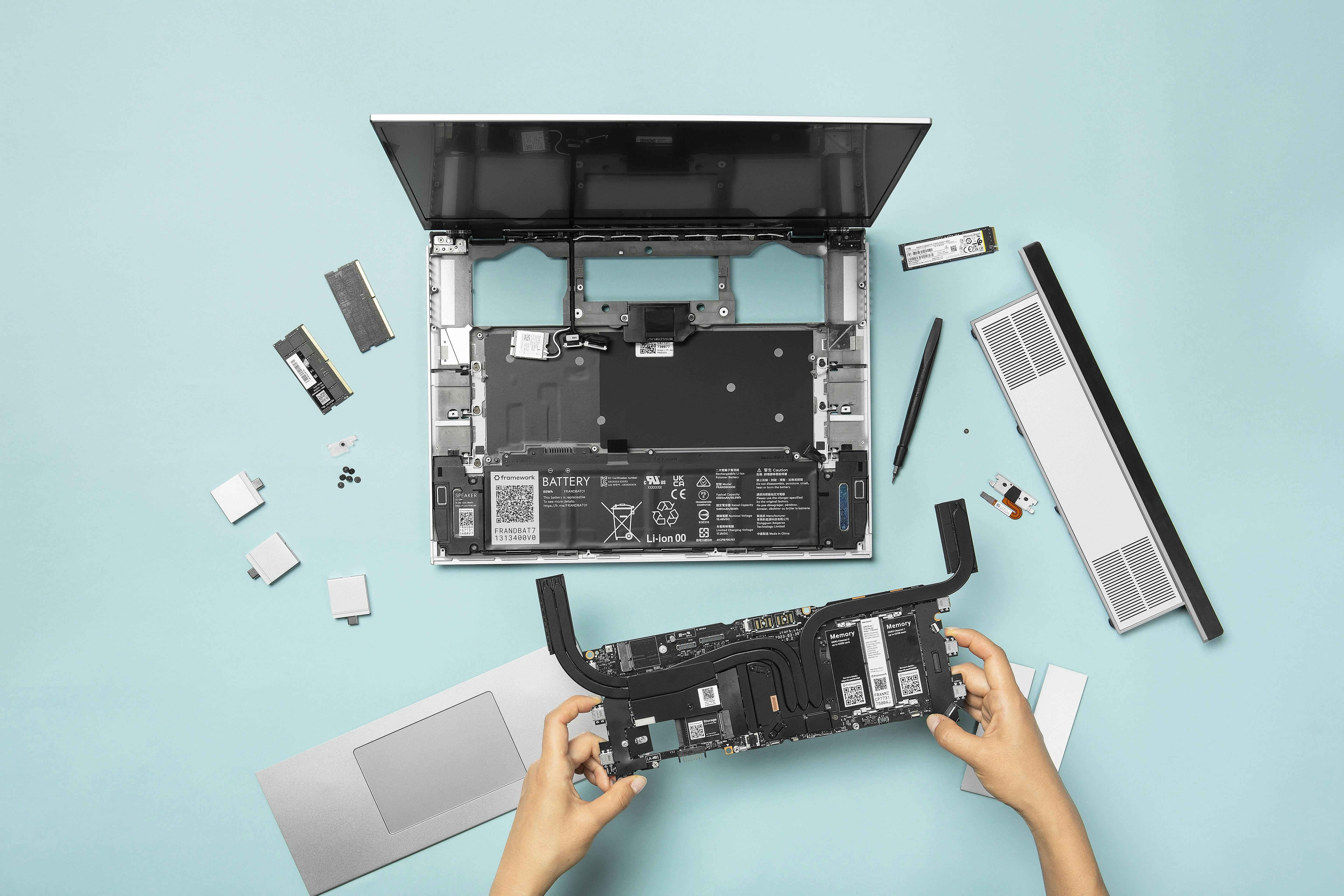 Upgradeable, high-performance Mainboard
Equipped with AMD Ryzen™ 7040HS processors with up to 8 CPU cores and capable integrated Radeon™ 780M graphics, the Framework Laptop 16 Mainboard offers incredible performance and power efficiency, along with the flexibility to upgrade to new CPU generations if you ever need a boost in the future.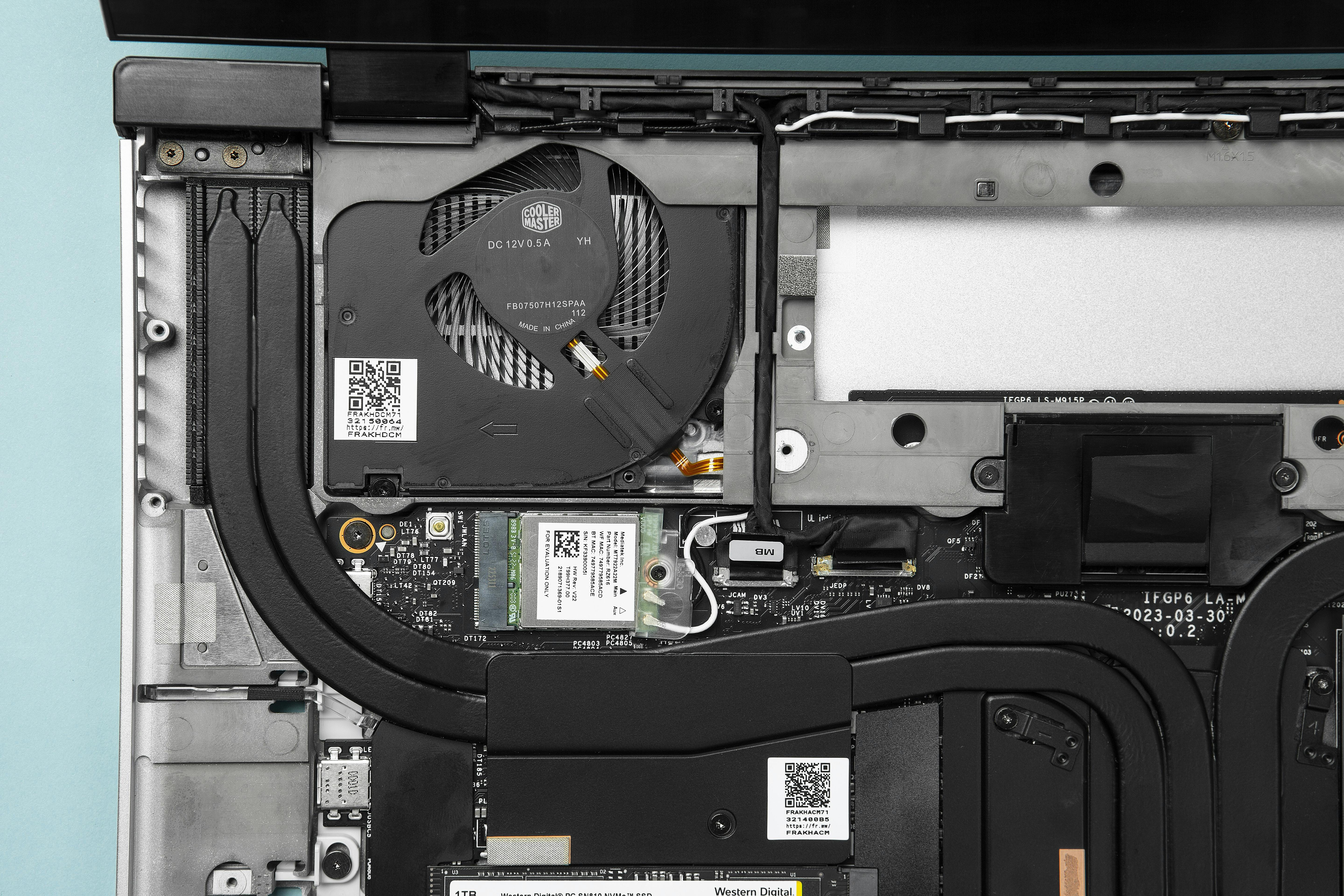 Efficient, high-throughput cooling
The Framework Laptop 16 leverages a thermal system developed in collaboration with Cooler Master, with a liquid metal thermal interface, three heatpipes, and two fans that keep CPU performance stable and quiet. The unique fan system is contained within the Expansion Bay Modules. With the Graphics Module you have two 75x75x11.5mm fans, while the Expansion Bay Shell contains thinner 75x75x8.2mm fans. Building the fan system into the Expansion Bay modules allow for design flexibility to handle generation over generation changes in thermal requirements for GPUs.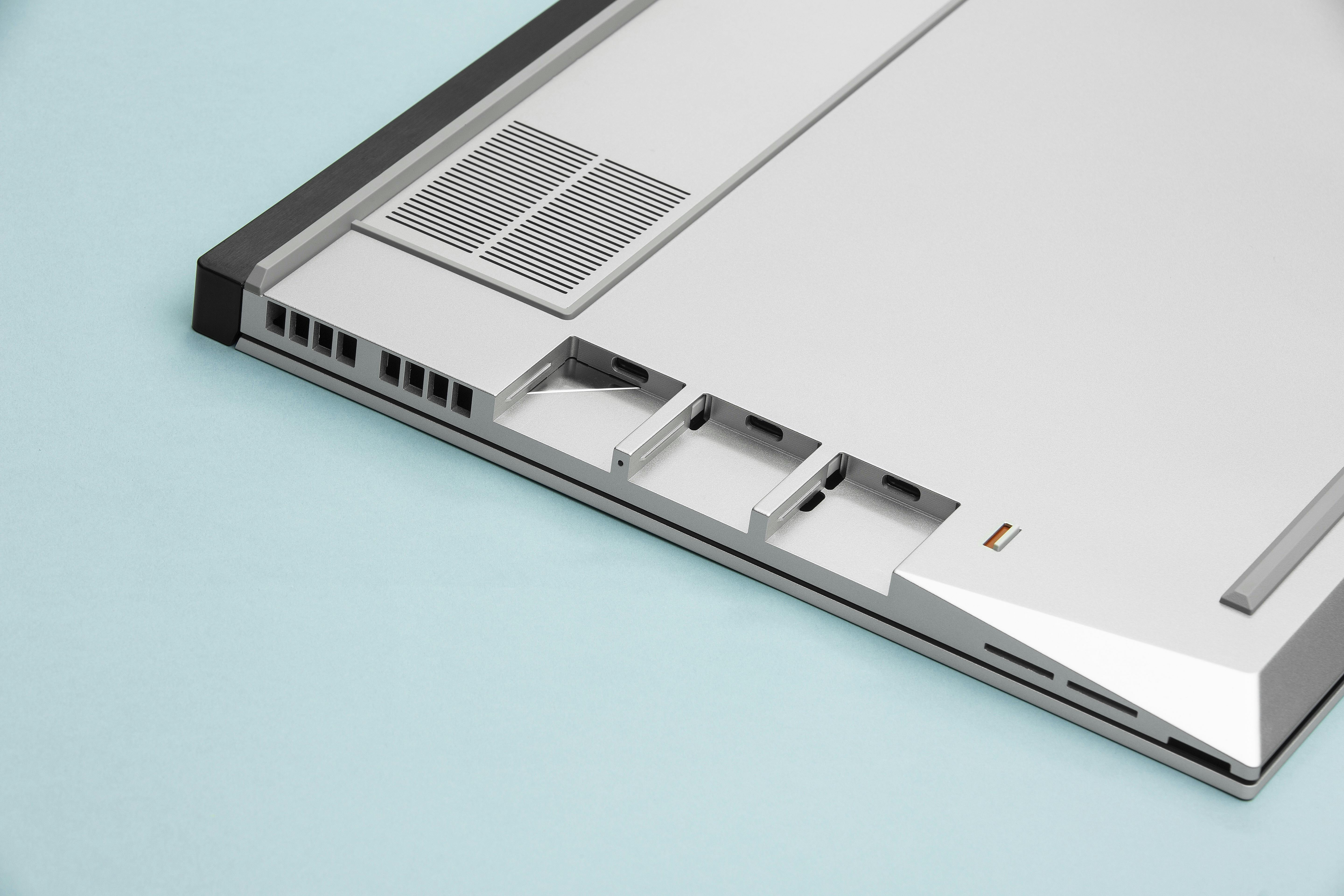 Thoughtfully designed
Thin, light, and durable. We crafted the Framework Laptop 16 chassis from high performance materials like thixomolded magnesium alloy and machined aluminum. The laptop comes in under 18mm thick and 2.1kg, extending to 2.4kg and under 21mm at the rear section with the Graphics Module attached. Framework Laptops are designed to be opened. We put just as much care into creating an intuitive and welcoming internal design with captive fasteners, clear labels, and QR codes, making customization and repair effortless.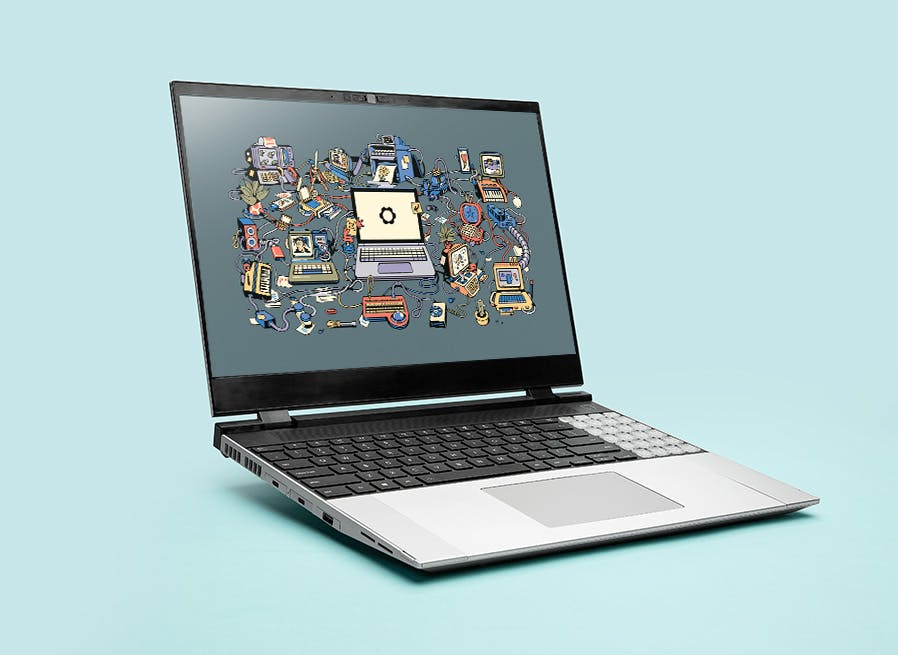 A display for work and play
The Framework Laptop 16 has a display excellent for gaming, creation, and general productivity, simultaneously delivering 2560x1600 resolution, a 100% DCI-P3 color gamut, variable refresh rate up to 165Hz, 9ms rise+fall time, 1500:1 contrast, and an unusually high 500 nit brightness.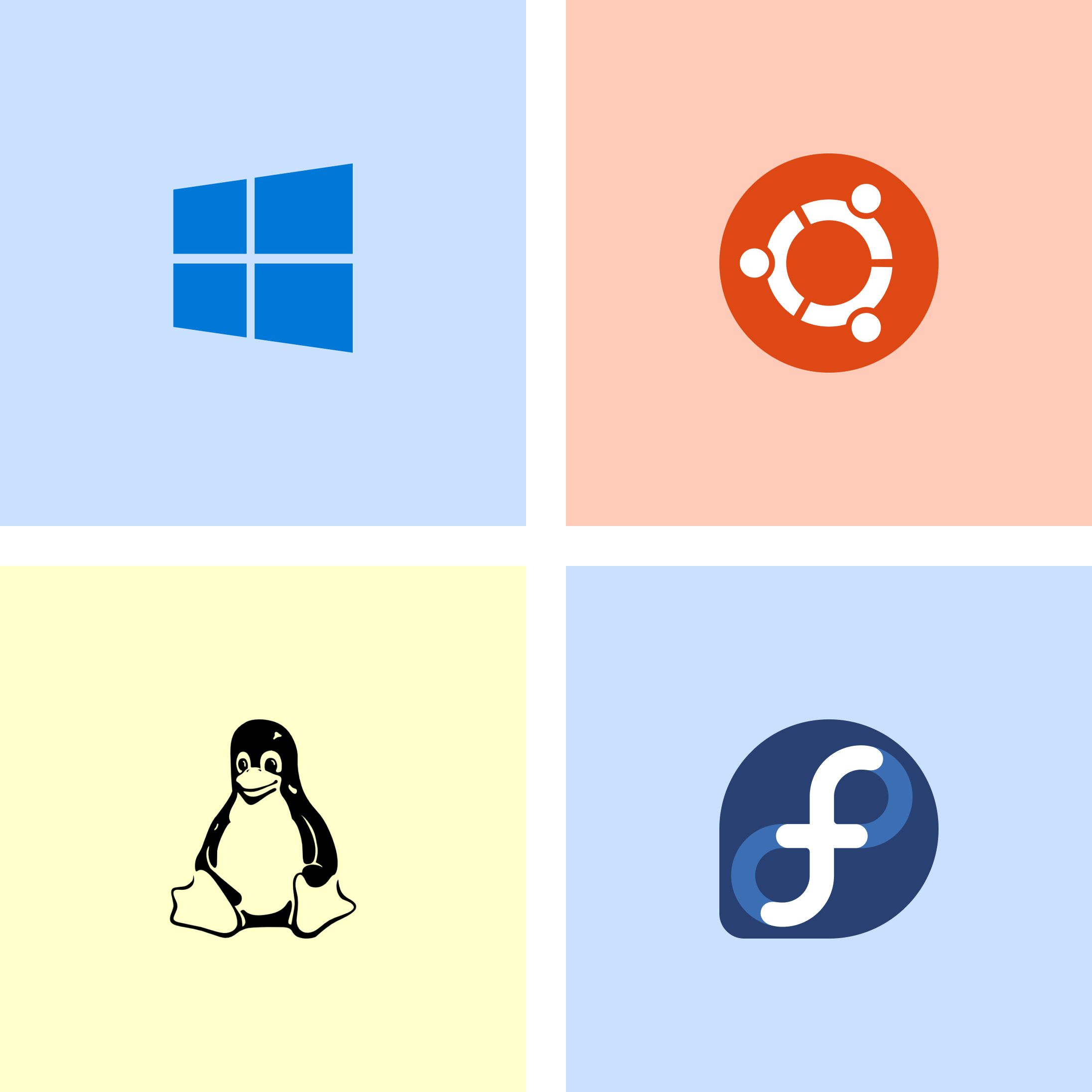 Operating system
Pre-built configurations come with Windows pre-installed and ready to go. With our DIY Edition, the choice is up to you - configure with Windows or bring your own OS. We've tested for compatibility with the most popular Linux distributions and written step-by-step set up guides for them.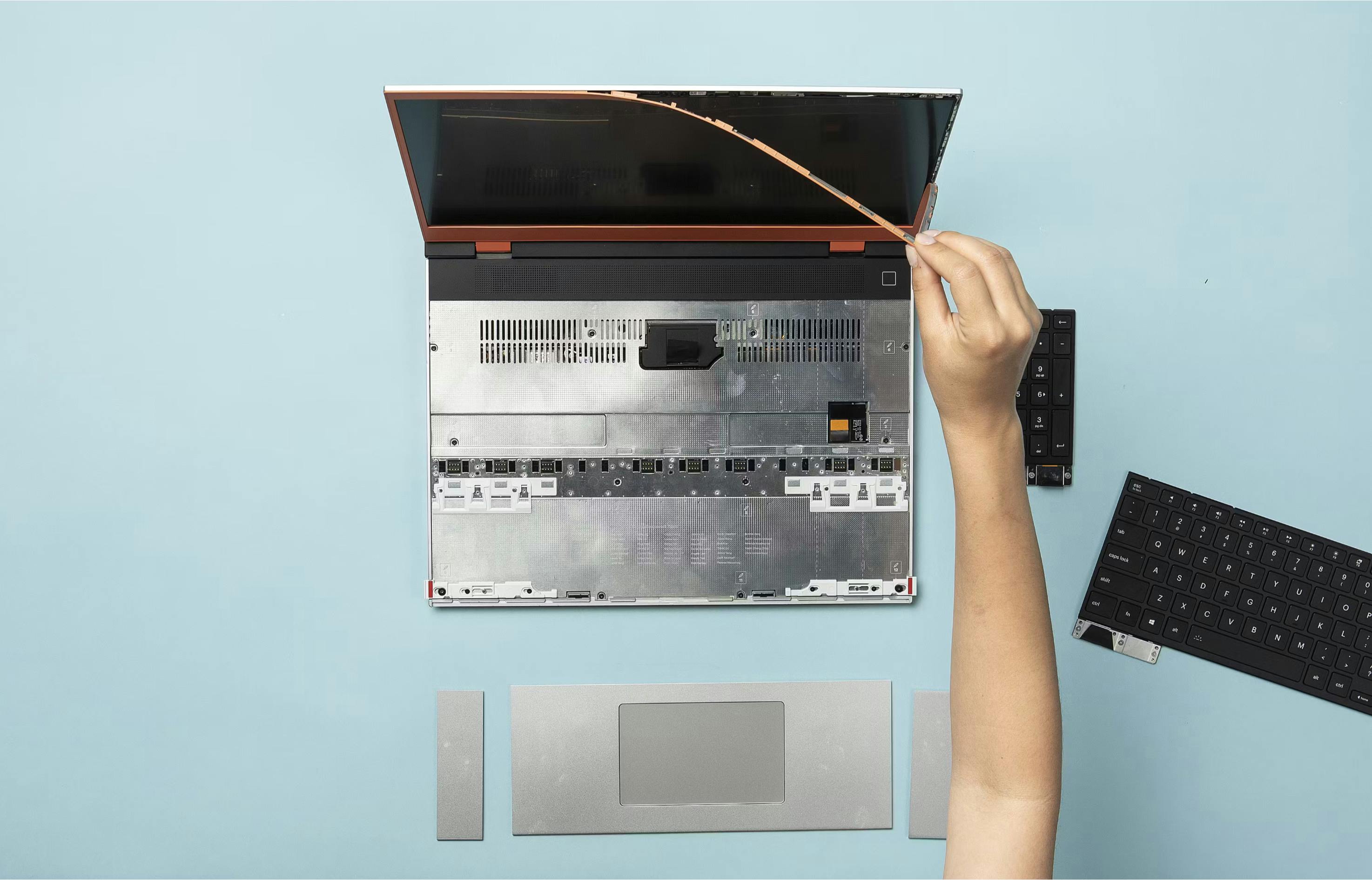 Make it yours
Electronics products don't need to be one size fits all. The magnet-attach bezel is easy to change and comes in a range of colors.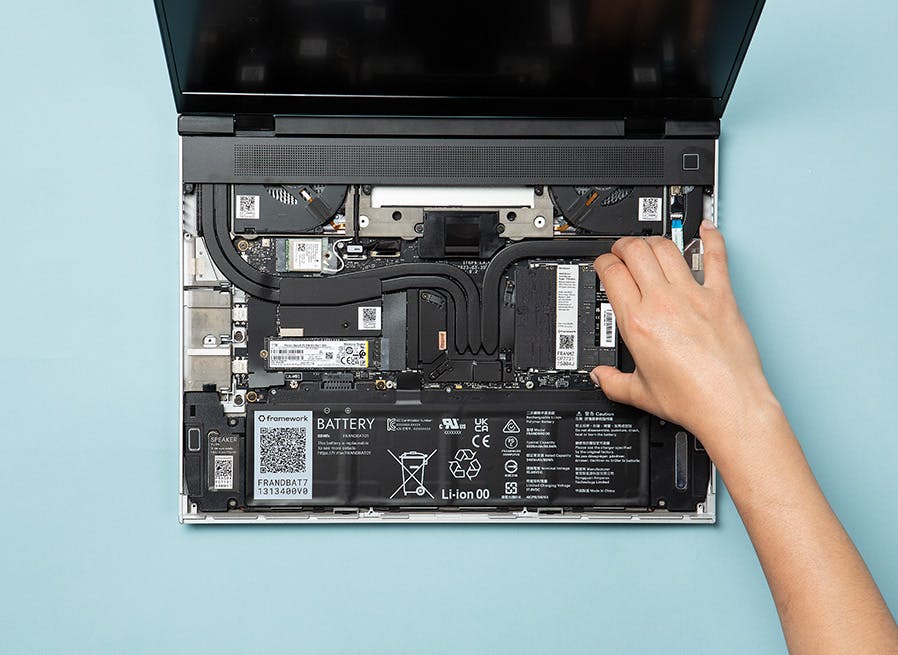 Load up on memory and storage
With two DDR5 SO-DIMM sockets, and M.2 2280 and M.2 2230 NVMe sockets, all models are upgradeable to an insane 64GB of memory and 10TB of storage. With DIY Edition, you can bring your own if you prefer. You can scale up further with a Dual M.2 Storage Expansion Bay Card or 1TB Expansion Cards too.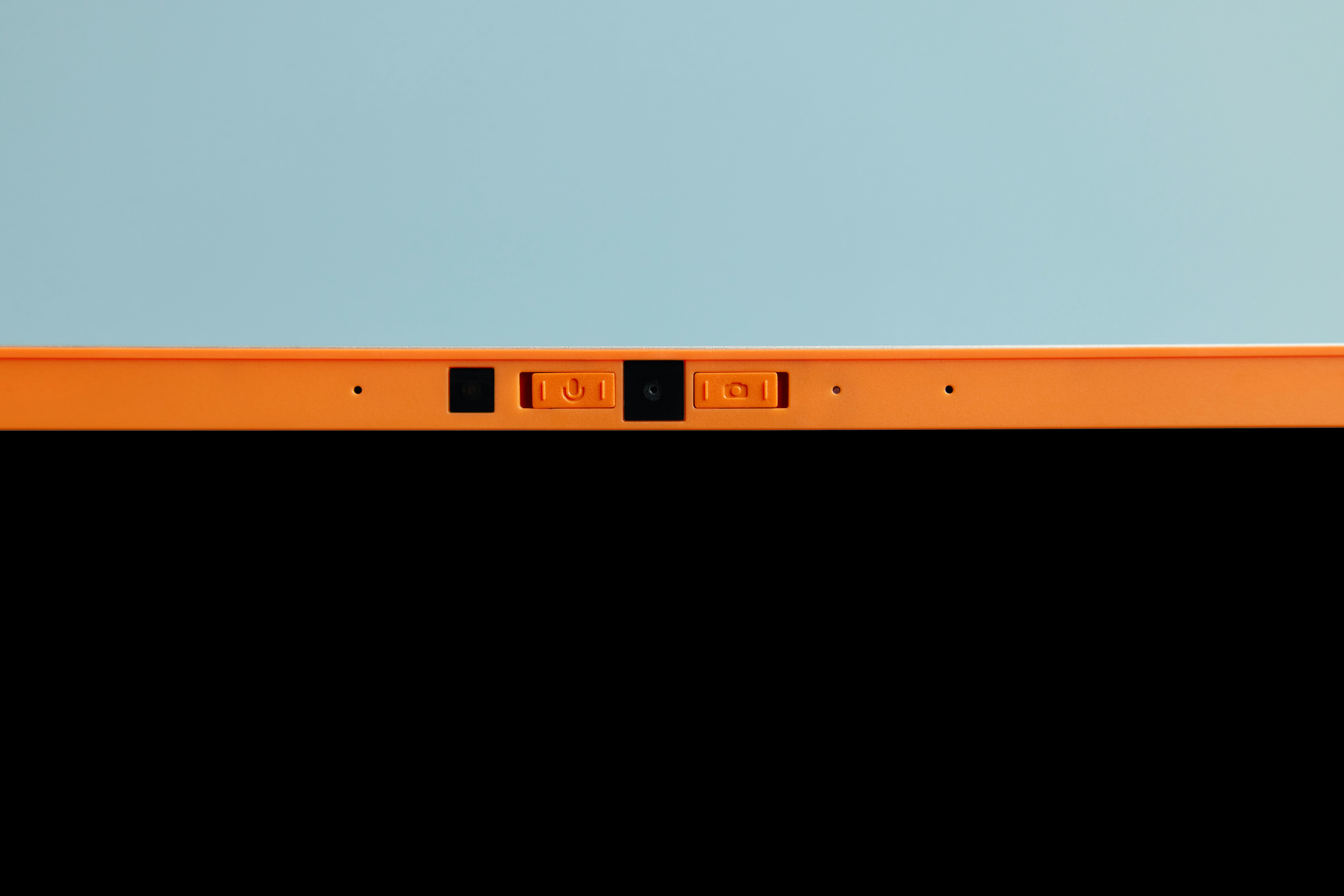 Privacy
Built-in hardware privacy switches give you complete control over access to the camera and microphones. Our embedded controller firmware is fully open source, and we don't preload any extra software. You can even install a privacy focused OS on a Storage Expansion Card and take it with you.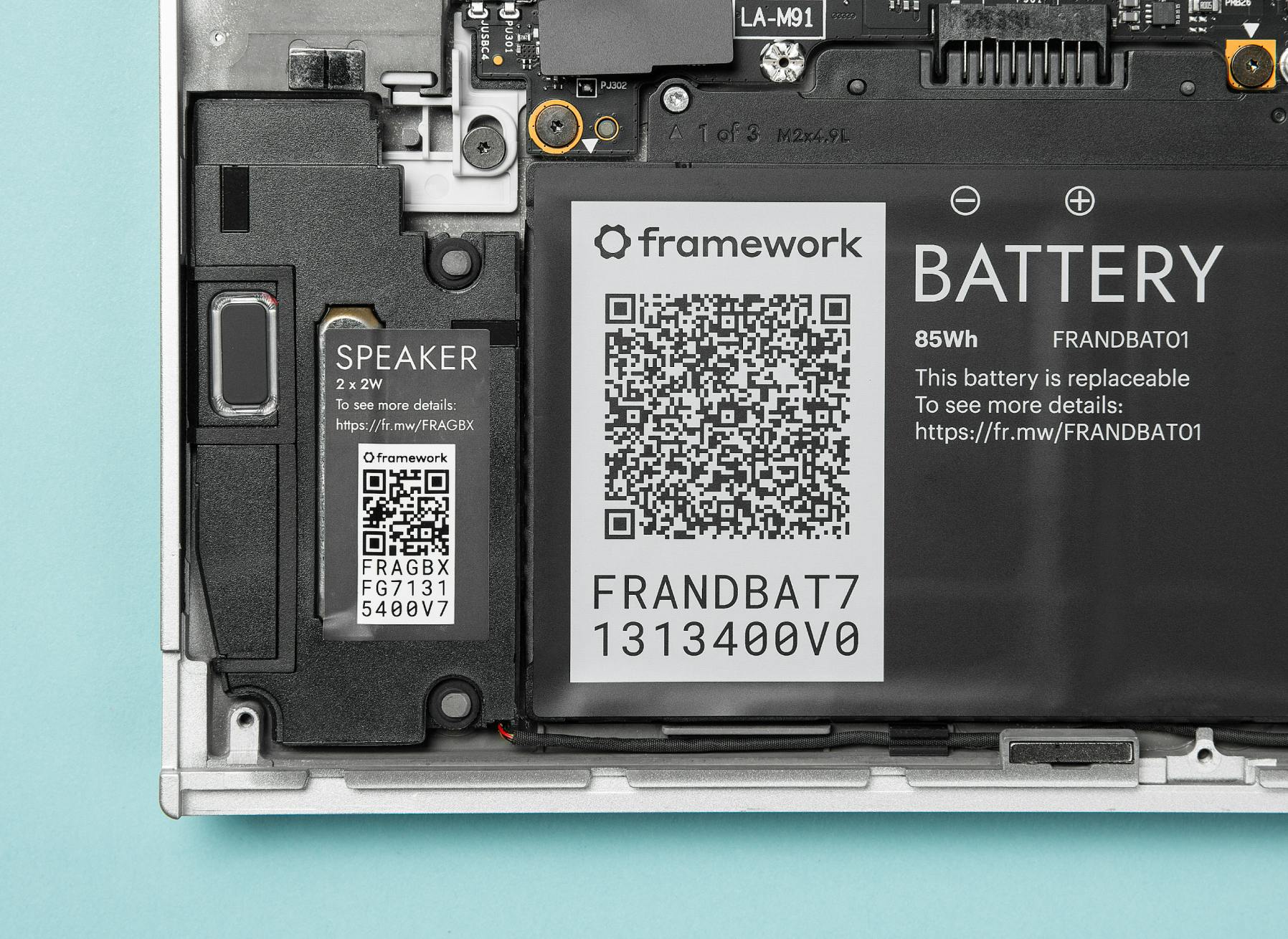 Transparency
Every part of the Framework Laptop 16 has a scannable QR code, giving you unprecedented access to documentation, repair guides, replacement and upgrade parts, and insight into design and manufacturing data.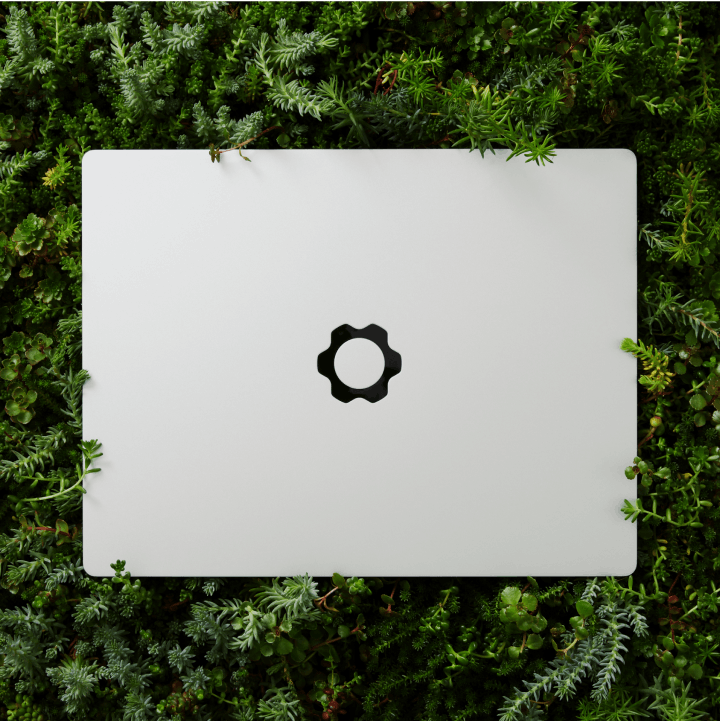 Planet-friendly
The single best way to reduce the environmental impact of electronics is to make them last longer. You can repair and upgrade the Framework Laptop 16 to last as long as you need it to. Made with 90% post-industrial recycled magnesium aluminum bottom cover, 75% post-industrial recycled aluminum top cover, an average of 30% post-consumer recycled plastic content, and 100% recyclable materials for packaging. All shipments are fully carbon-offset, and you can buy carbon capture and sequestration in the Framework Marketplace to make your laptop carbon neutral.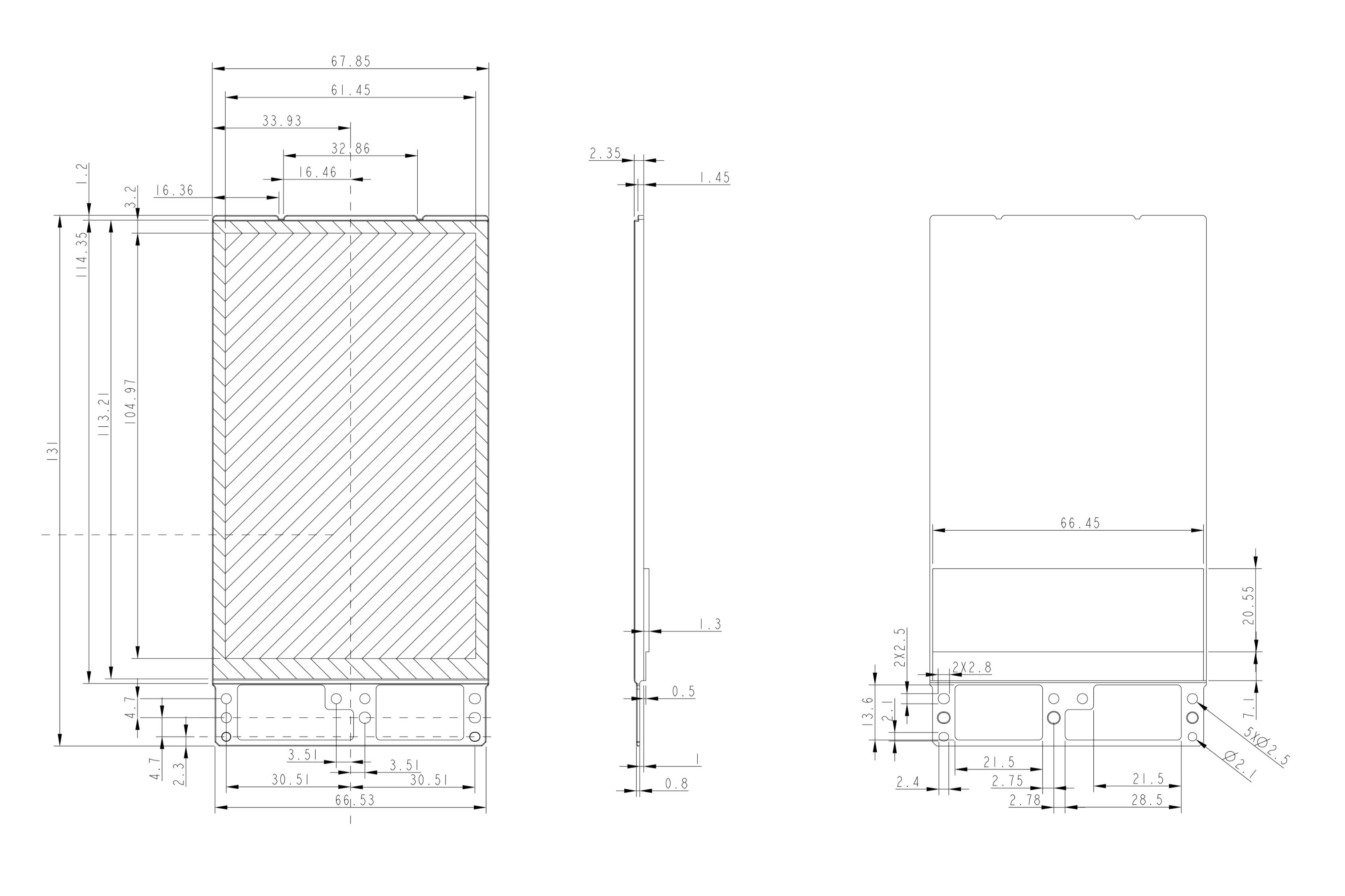 Open Source Ecosystems
This product isn't ours, it's yours. We've opened design files and documentation on GitHub for Input Modules (powered by QMK firmware on Raspberry Pi RP2040), the Expansion Bay system, Expansion Cards, Embedded Controller firmware and more under open source licenses.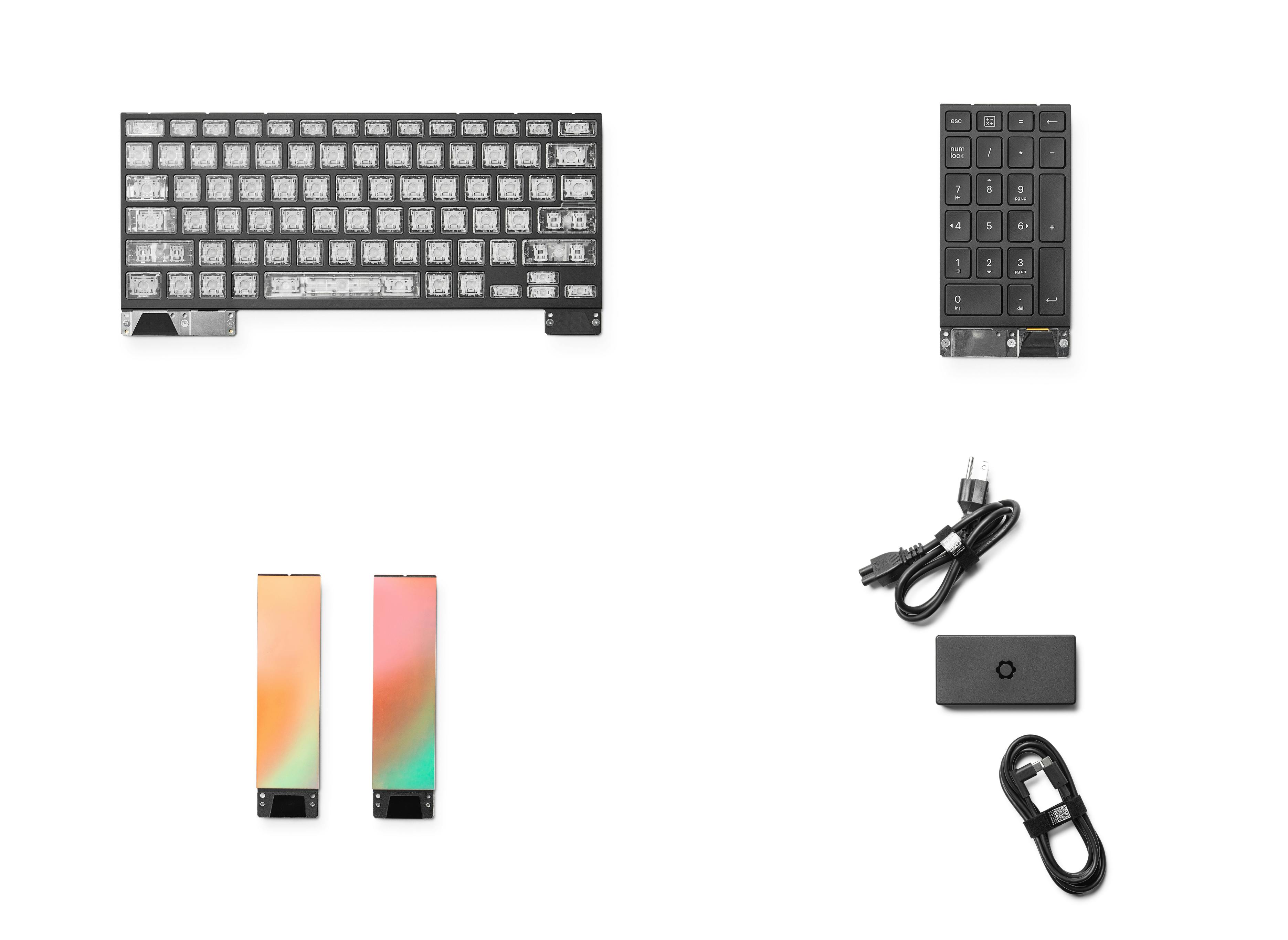 Framework Marketplace
Pick up new modules for upgrade, replacement, and customization of your Framework Laptop 16 in the Framework Marketplace. In addition to the parts and products we make, we're opening up the ecosystem for other companies and individuals for participate.
Assembly
Ready to use

View Guide

Setup Time: 5 - 10 minutes

Difficulty: Easy
Processor Options
Performance

AMD Ryzen™ 7 7840HS (up to 5.1GHz, 8-core/16-thread, 24MB Cache)
Performance Pro

AMD Ryzen™ 7 7840HS (up to 5.1GHz, 8-core/16-thread, 24MB Cache)
Overkill

AMD Ryzen™ 9 7940HS (up to 5.2GHz, 8-core/16-thread, 24MB Cache)
Thermals
45W continuous processor power
Liquid metal thermal interface for processor
Discrete Graphics Options (configurable)
None (use integrated graphics)

Radeon™ RX 7700S
32 compute units
100W TGP
8GB 18Gbps GDDR6 memory
USB-C port with DP Alt Mode
Operating system
Performance

Windows 11 Home
Performance Pro

Windows 11 Pro
Memory Options
Performance

16GB (2 x 8GB) DDR5-5600
Performance Pro

16GB (2 x 8GB) DDR5-5600
Overkill

32GB (2 x 16GB) DDR5-5600
Connectivity
AMD RZ616 Wi-Fi 6E
Bluetooth 5.2
Weight and dimensions
Display
Ports
6x user-selectable Expansion Cards: USB-C, USB-A, HDMI, DP, Ethernet, 250GB, 1TB, MicroSD, Audio
Interfaces
Audio
Stereo Bi-amp speakers with 1W high frequency driver and 2W wide band driver, powered by an ALC1318 smart amp
2x MEMs microphones with hardware privacy switches
Battery
85Wh
80% capacity at 1000 cycles
Camera
1080p 60fps webcam with hardware privacy switch
Biometrics
Fingerprint Reader compatible with Windows Hello and libfprint in Linux
Touchpad
122.6mm x 76.6mm Windows Precision Touchpad with matte glass surface
Keyboard
All keyboards are backlit with 1.5mm key travel, run QMK firmware and support NKRO

US English
French Canadian
Spanish (Spain)
Spanish (Latin America)
International English
International English - Linux
British English
French
German
Italian
Belgian
Korean
Traditional Chinese (Cangjie & Zhuyin)
Blank ANSI
Blank ISO
RGB US English
RGB Clear ANSI
Expansion Bay Interface
PCIe x8 interface enables a range of graphic and non-graphics use cases that need both high power and high speed
Mechanical
CNC aluminum top cover
Magnesium alloy thixomolded bottom cover
155° hinges with 6.1kg force profile
Sustainability
75% post-industrial recycled aluminum top cover
90% post-industrial recycled magnesium aluminum bottom cover
30-35% post-consumer recycled plastic content
Fully carbon-offset shipping
100% recyclable packaging
Carbon capture available in the Framework Marketplace
Warranty
1 Year Framework Limited Warranty
Regulatory
⚠️ WARNING: This product can expose you to chemicals including Nickel (Metallic), which is known to the State of California to cause cancer, and Bisphenol A (BPA), which is known to the State of California to cause birth defects or other reproductive harm. For more information go to www.P65Warnings.ca.gov
Repairability
Easy to repair with replacement parts available in the Framework Marketplace.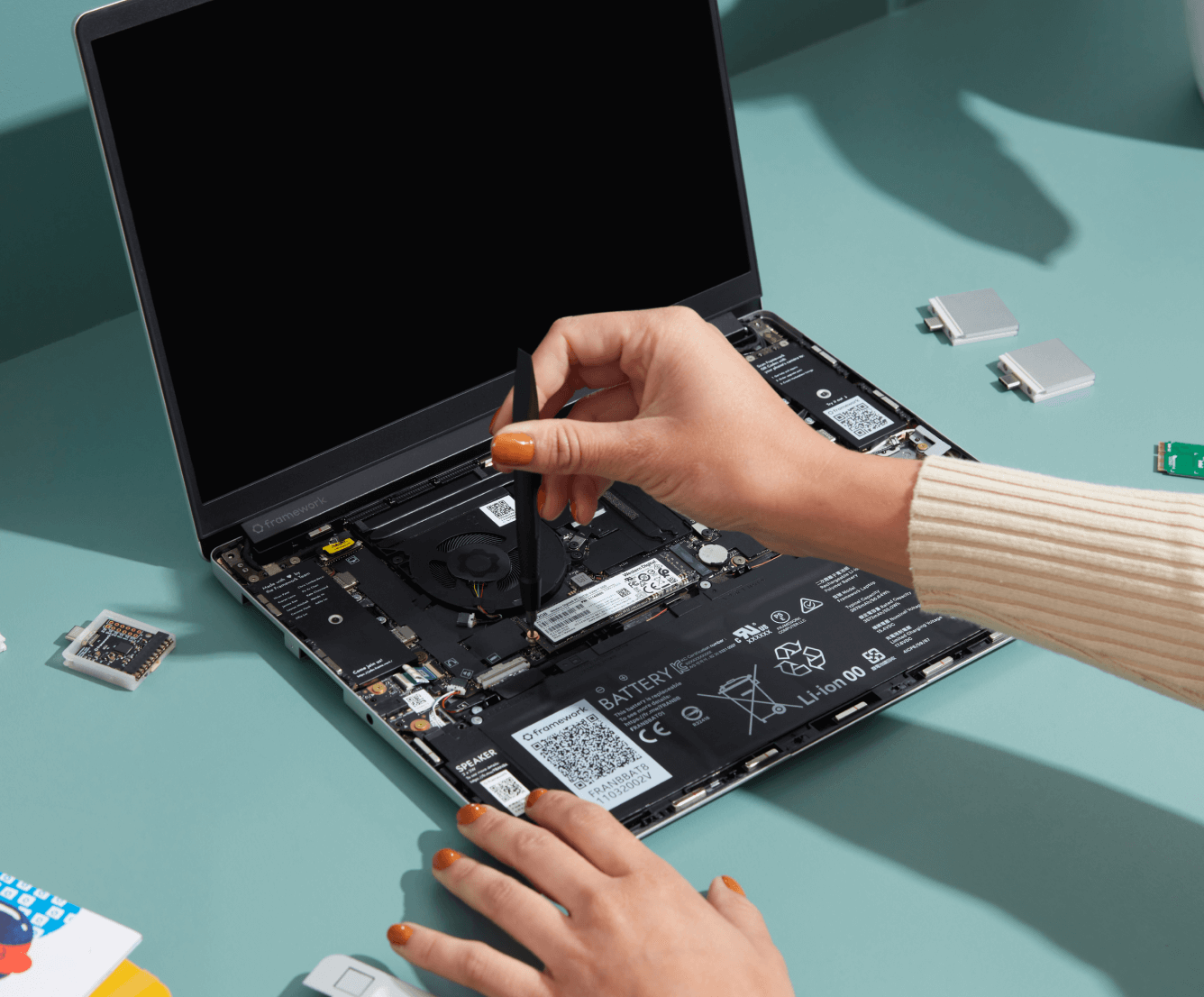 Expansion Bay Modules
Expansion Bay Modules slot into the Expansion Bay on the back and can drastically expand your laptop's functionality and performance. Graphics Modules offer high-end discrete GPUs, and we've opened the system up to developers to create additional types of modules too.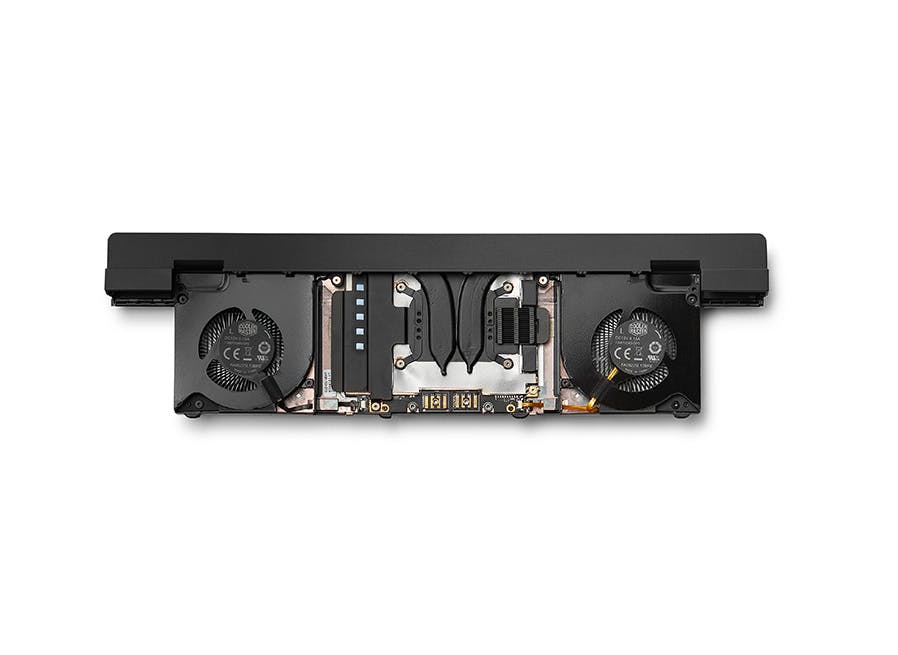 Upgradeable graphics in a notebook are finally here. Slide the Graphics Module in for a massive boost in gaming, creation, and simulation performance. Configured with AMD Radeon™ RX 7700S, the Graphics Module contains 8GB of GDDR6 memory, 32 compute units, 100W TGP, and 2x 75mm x 11.5mm Cooler Master fans. Increases the thickness of the rear section to 21.95mm
The default Expansion Bay Module enables a thinner, lighter system, containing 2x 75mm x 8.2mm Cooler Master fans. If you're a developer looking to utilize the PCle x8 interface and create your own high-power modules, the Expansion Bay Shell is a great place to build upon with over 35cc of empty space for components. Check out our GitHub repository for more information on how to get started.
Keyboards
All Framework Laptop 16 keyboards have 1.5mm key travel and offer either white backlit or per-key RGB options. They're designed for flexibility and performance, supporting NKRO and leveraging open source QMK firmware on a Raspberry Pi RP2040 microcontroller. The keycaps are made from 30% post-consumer recycled plastics and use a water-based paint process to minimize environmental impact.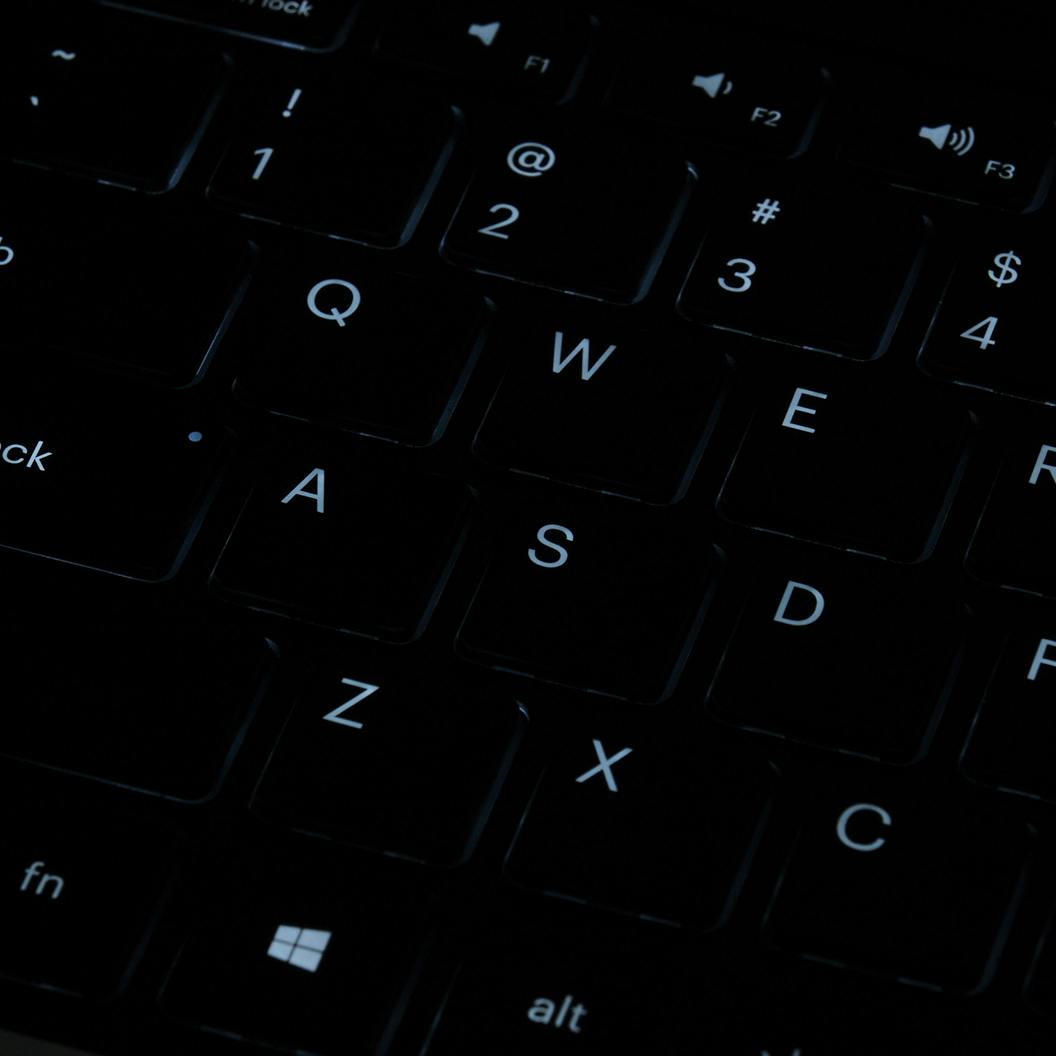 Toggleable white backlight, and ANSI, ISO, and JIS layouts. Currently available in 12 languages, along with International English with a Super key for Linux users. More languages are coming soon!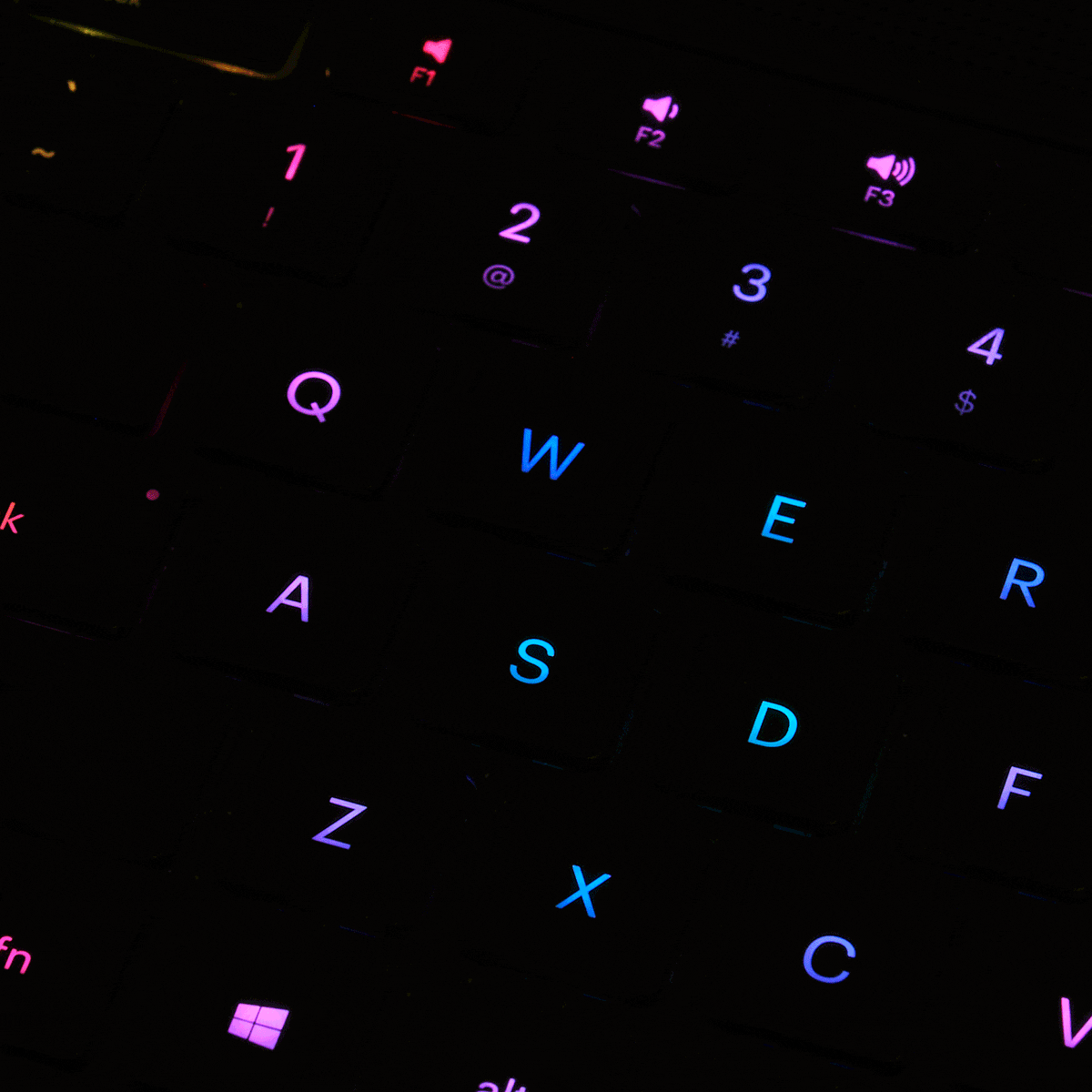 US English keys with an RGB backlight. Use hotkeys or QMK utilities to cycle through lighting effects.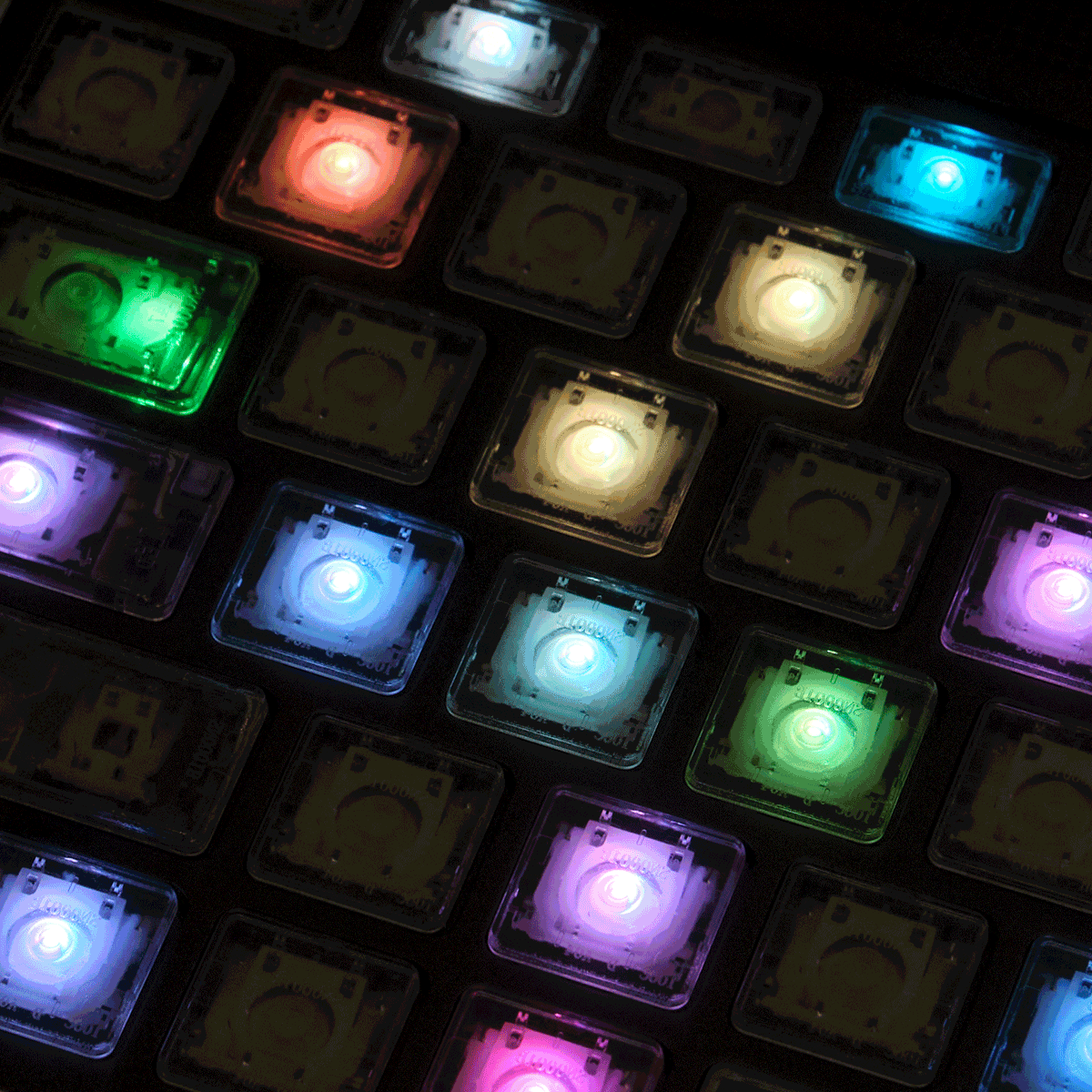 Clear keys in an ANSI layout with an RGB backlight. Use hotkeys or QMK utilities to cycle through lighting effects.
Input Modules
Want a numpad? It's yours. Not a numpad person? Go with two spacers instead. It's all up to you. The input deck takes one keyboard and either one medium or two small Input Modules at a time. Medium Input Modules can be placed to either the left or right of the keyboard, while small Input Modules can be placed both on the left, both on right, or one on either side of the keyboard.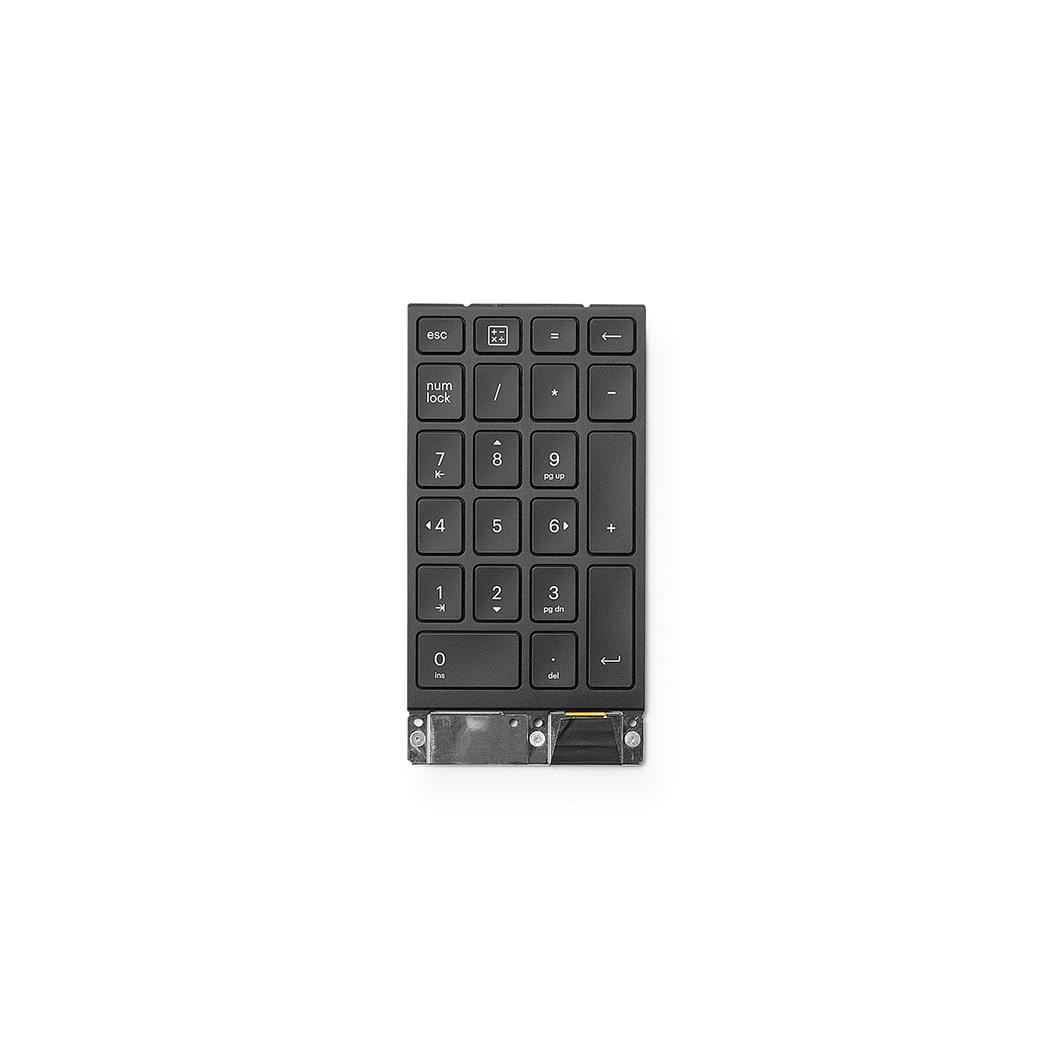 Black keys with a togglable white backlight. 1.5 mm key travel and NKRO support. Runs QMK firmware, enabling you to configure to any layout. Medium-sized Input Module.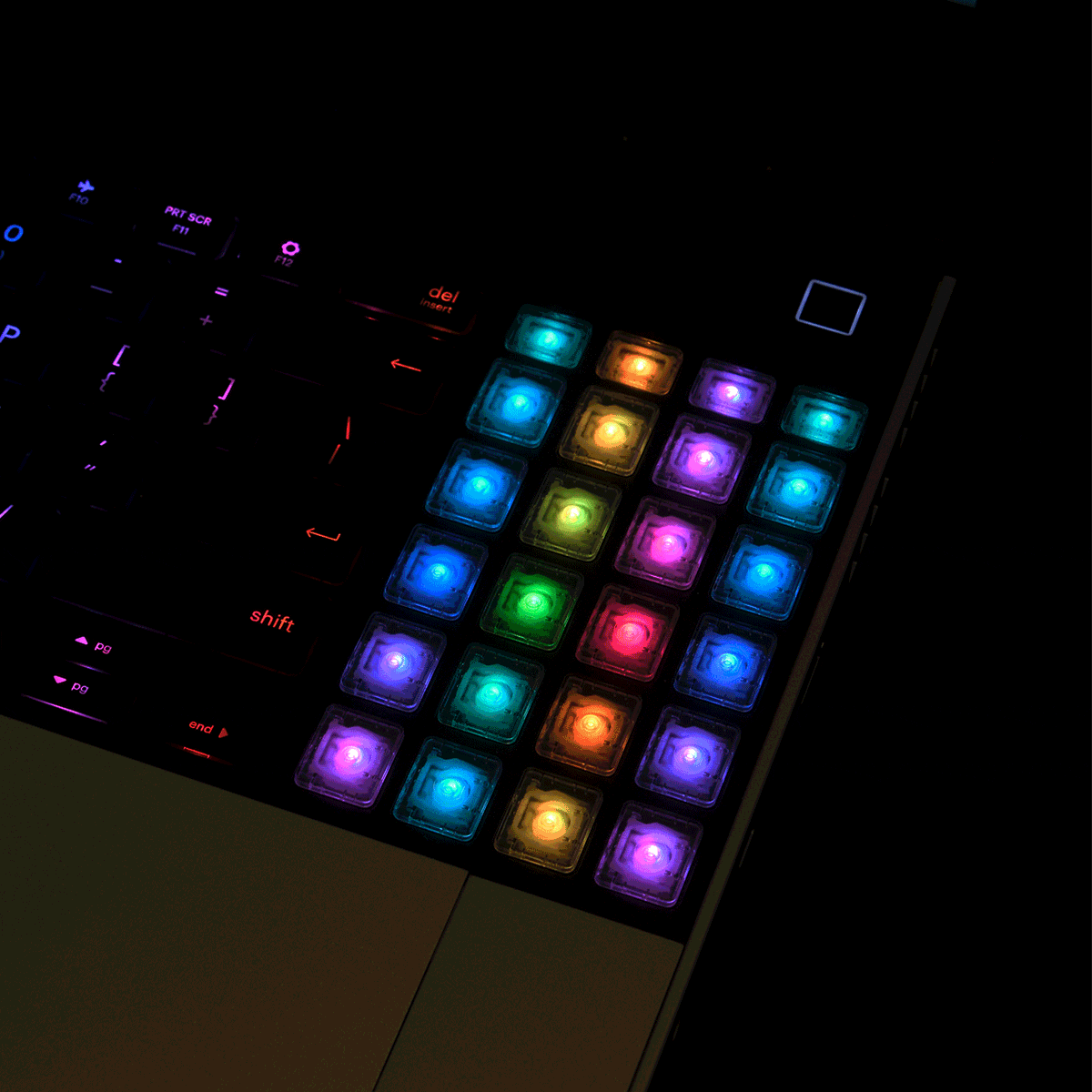 Clear keys with a RGB backlight. 1.5mm key travel and NKRO support. Use hotkeys or QMK utilities to cycle through lighting effects. Runs QMK firmware, enabling you to configure to any layout. Medium-sized Input Module.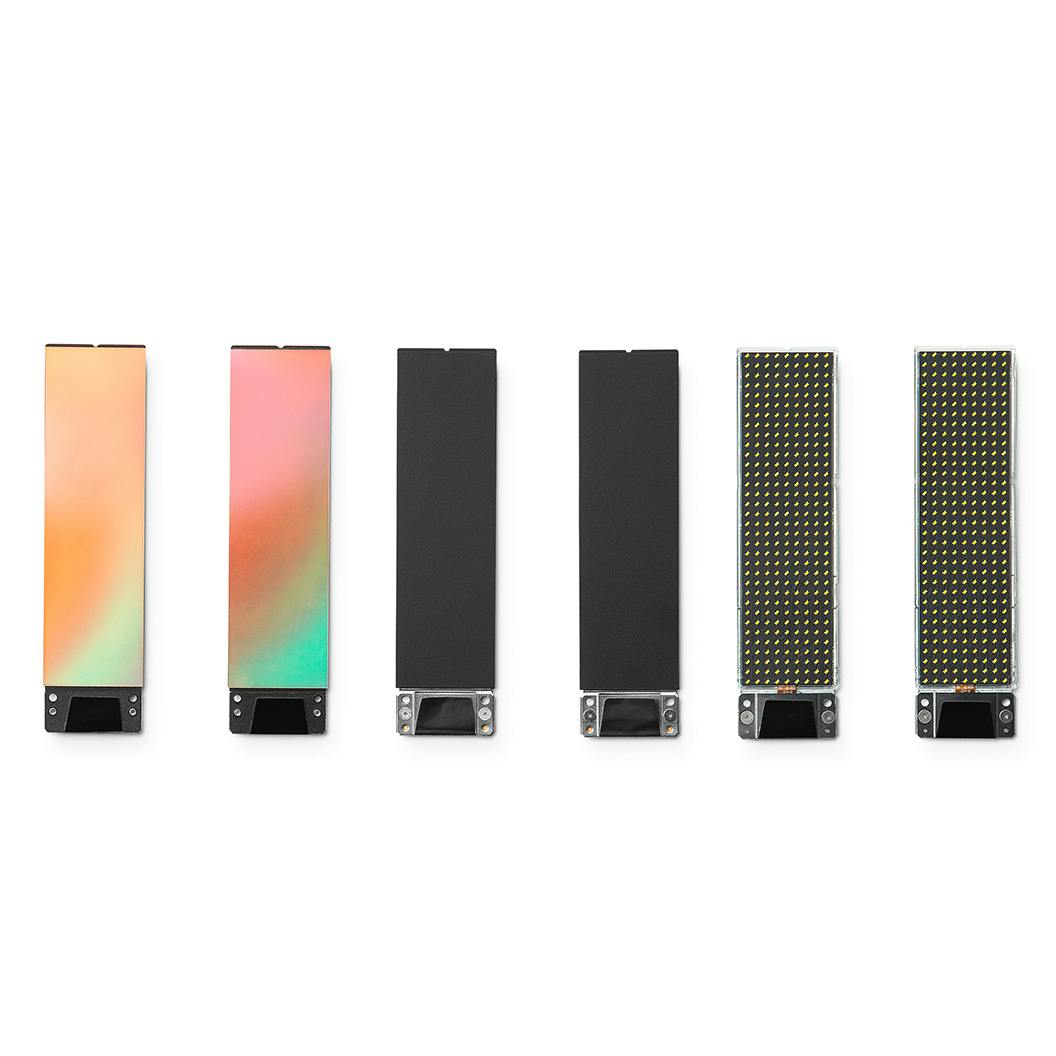 Cosmetic spacers may not add functionality, but they do look cool. Pick your favorite colors, match your Bezel, or choose alternative materials. Small-sized Input Module.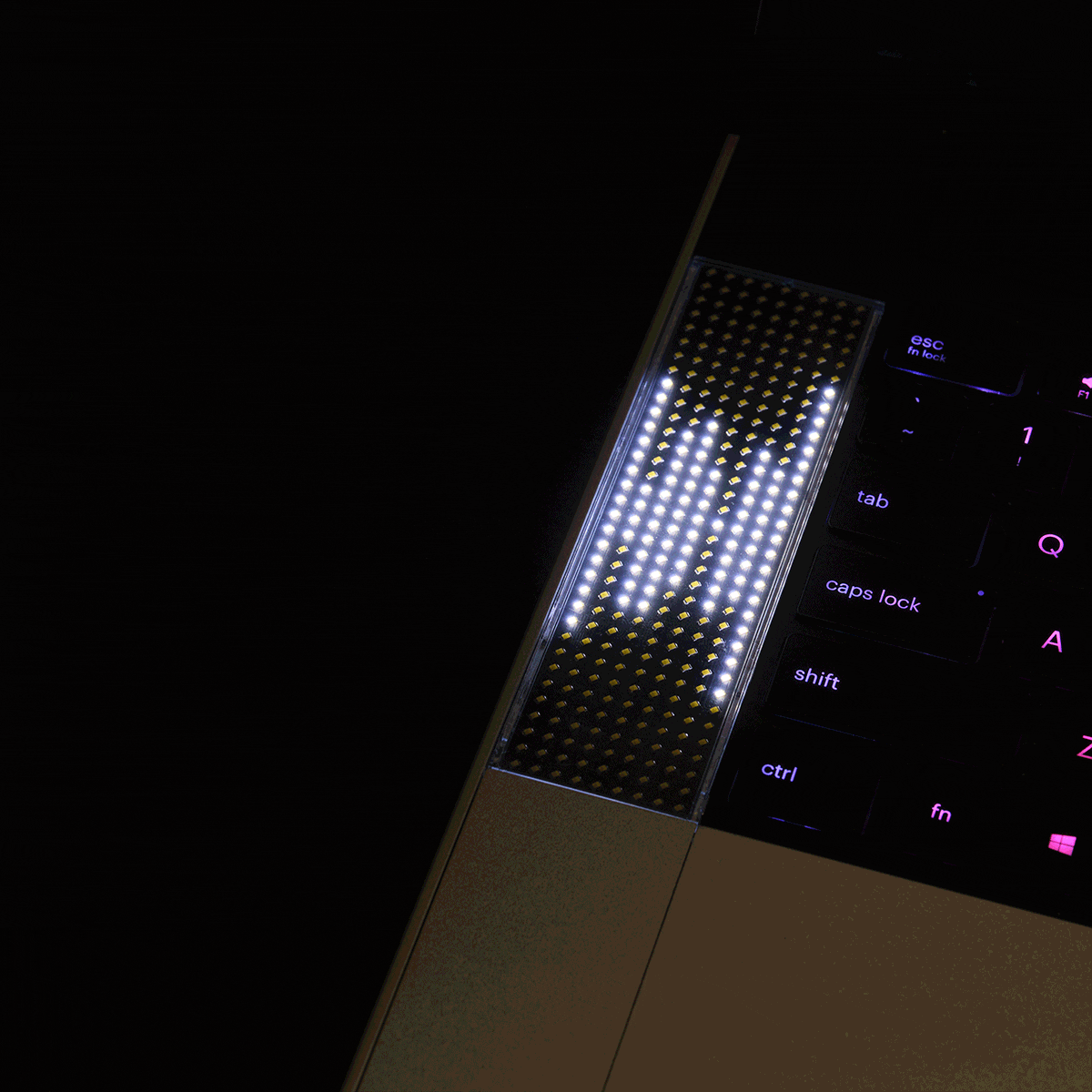 The LED Matrix Input Module can be endlessly customized - track your battery life levels, set a timer, have a flashing notification alert, scroll text or even play a game of snake. The open source firmware and interface APIs make it easy for you to personalize and create your own features.
Bezels
Thanks to the bezel's magnetic attachment system, you can access the screen for replacements and swap in new bezel colors in a matter of seconds.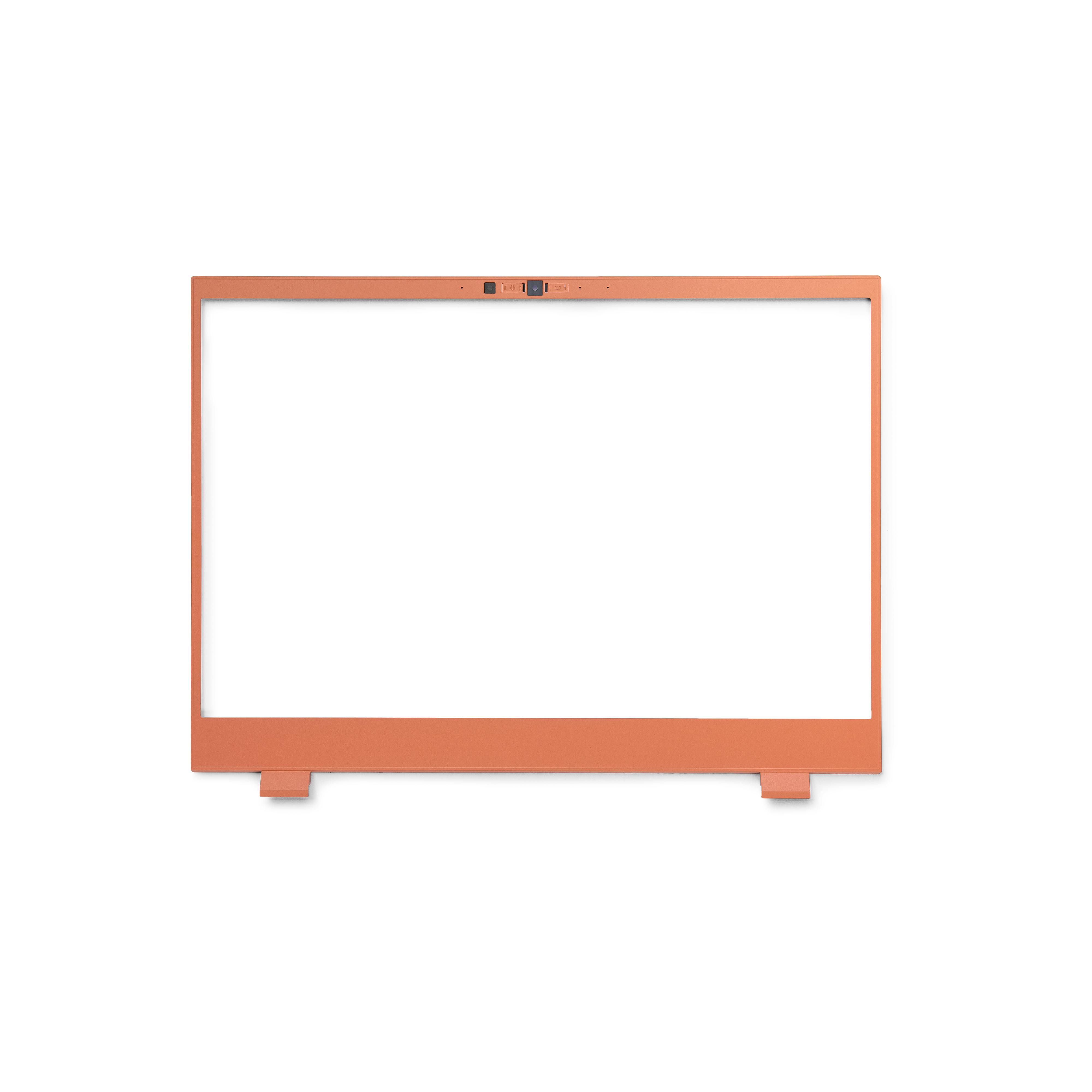 Change your bezel anytime you want to Framework's classic orange.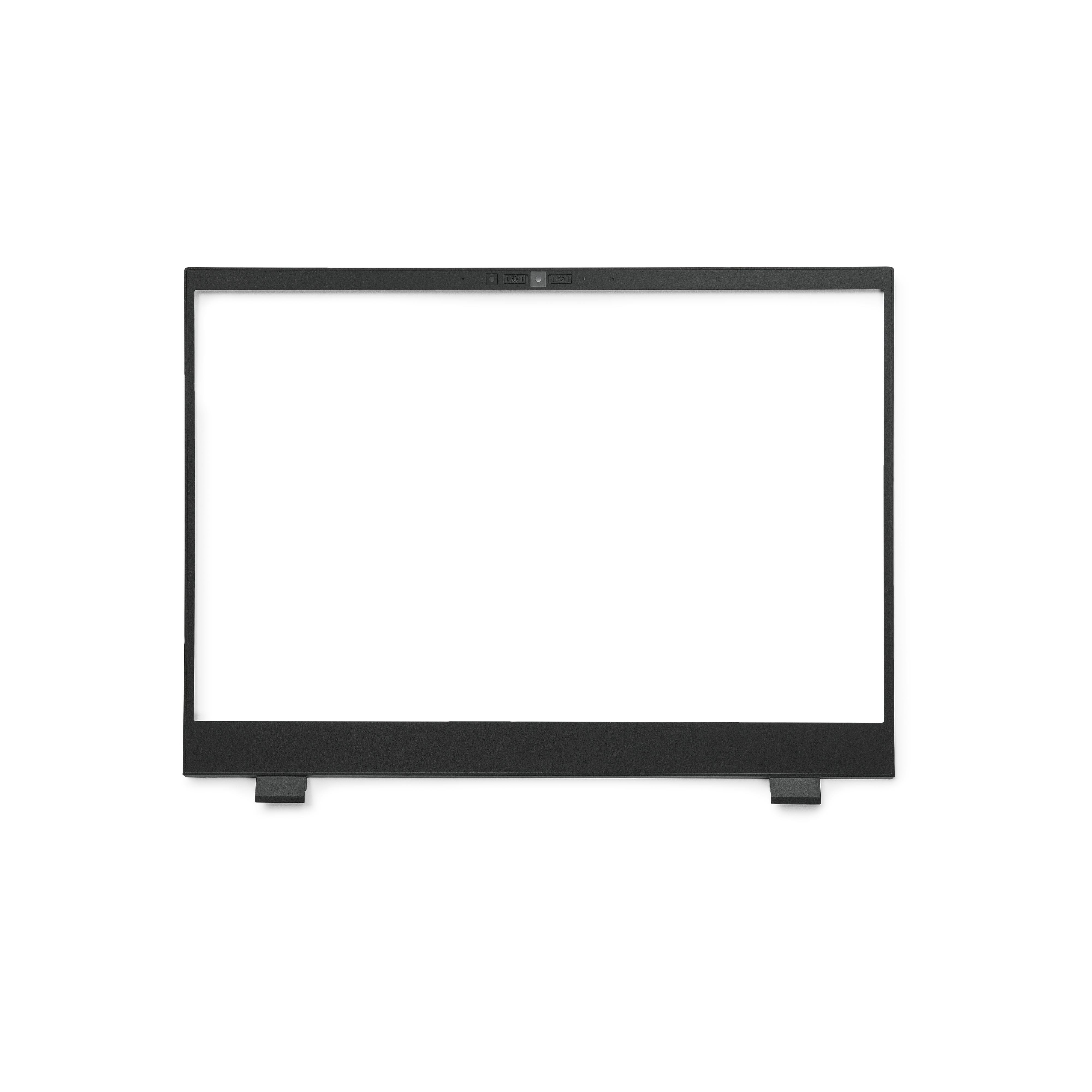 Keep it simple and sleek with the Black bezel.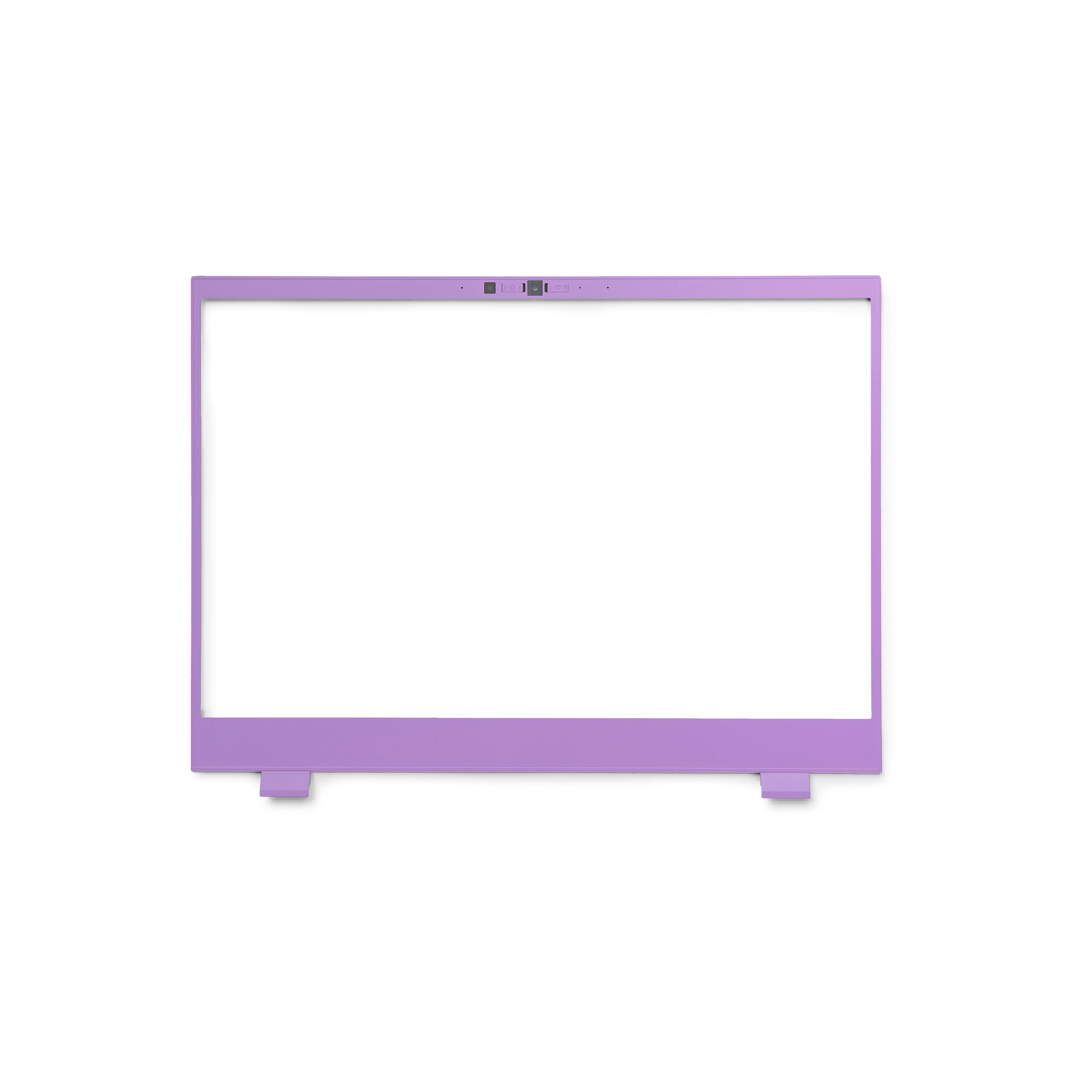 Add a splash of color with the Lavender bezel.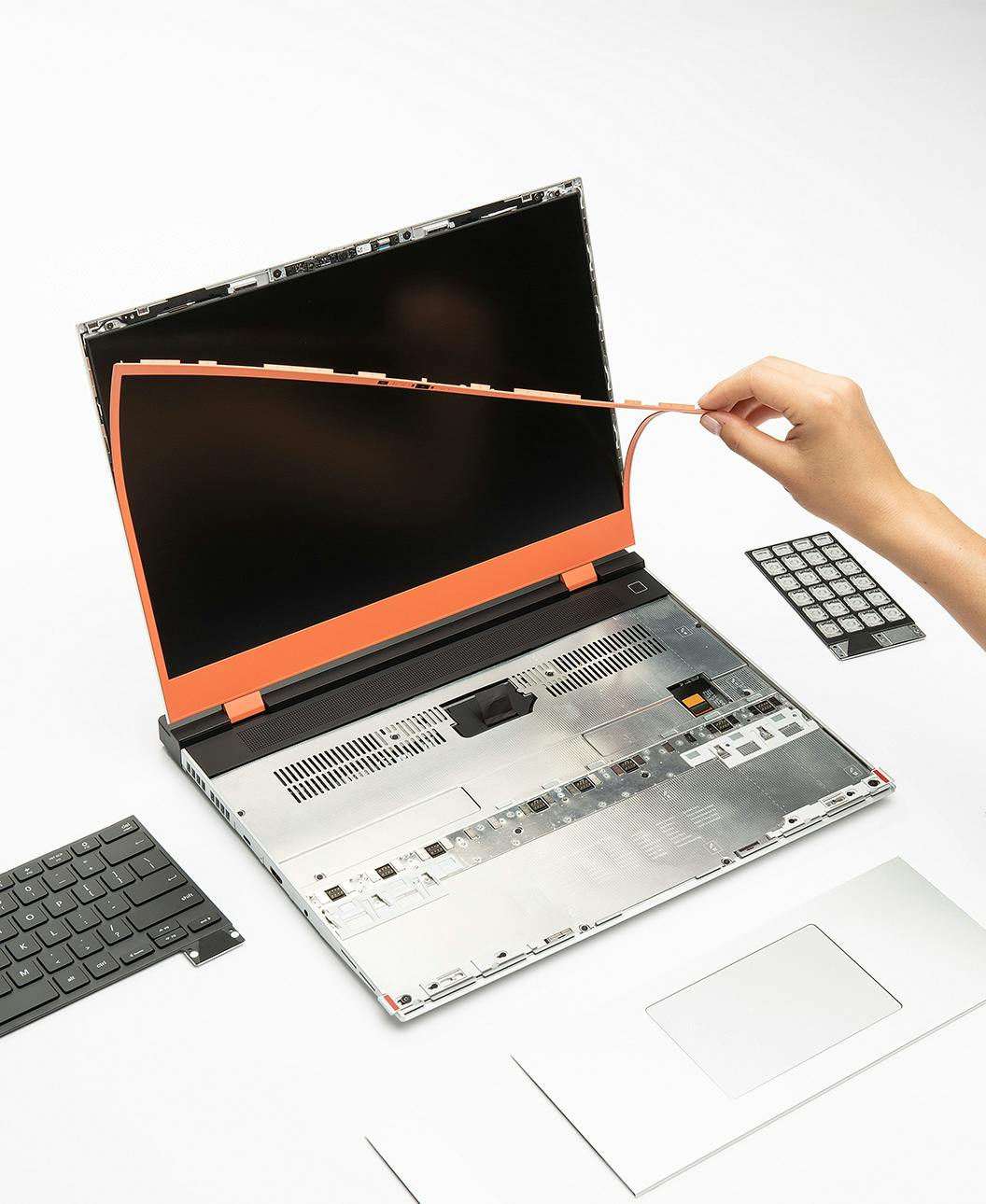 Expansion Cards
6x user-selectable Expansion Cards: USB-C, USB-A, HDMI, DP, Ethernet, 250GB, 1TB, MicroSD, Audio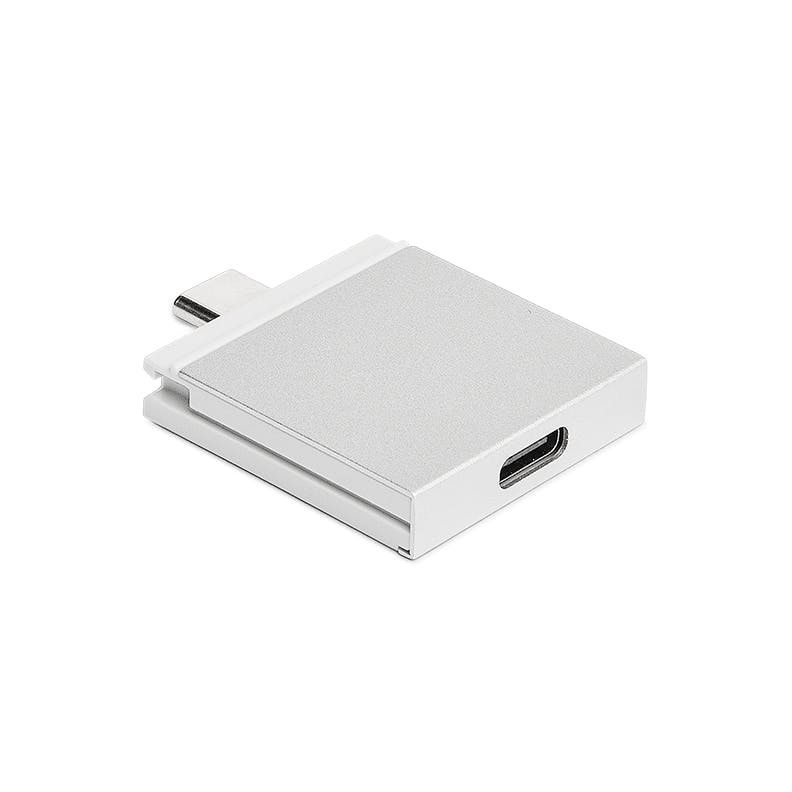 USB-C
The default card, supporting USB4, 48V/5A charging, and DisplayPort Alt Mode for connecting monitors, all on either side of the notebook.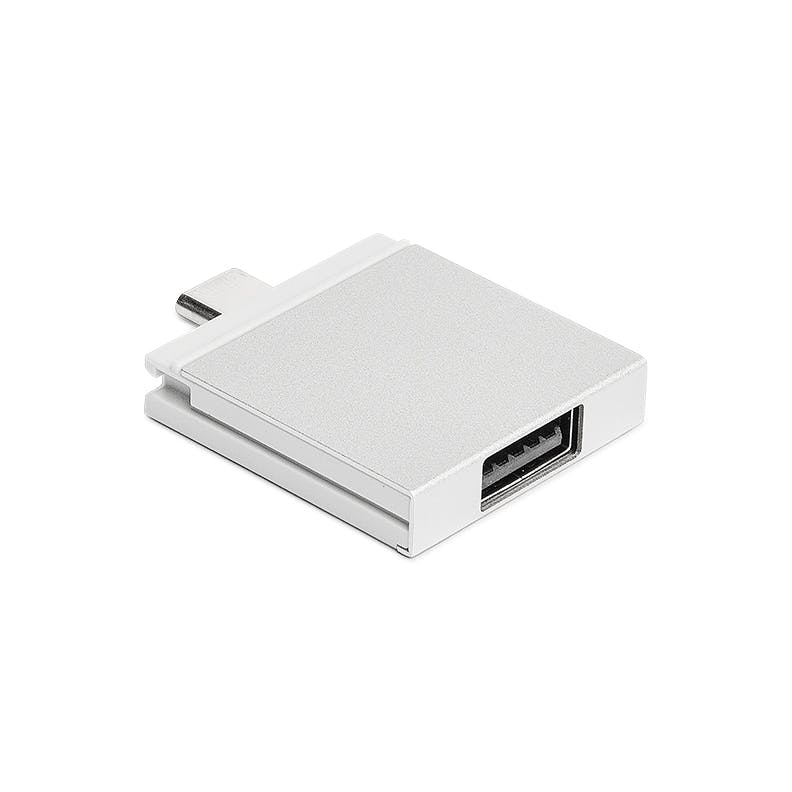 USB-A
Giving you access to the broad range of USB-A devices in the world at up to USB 3.2 Gen 2 speeds.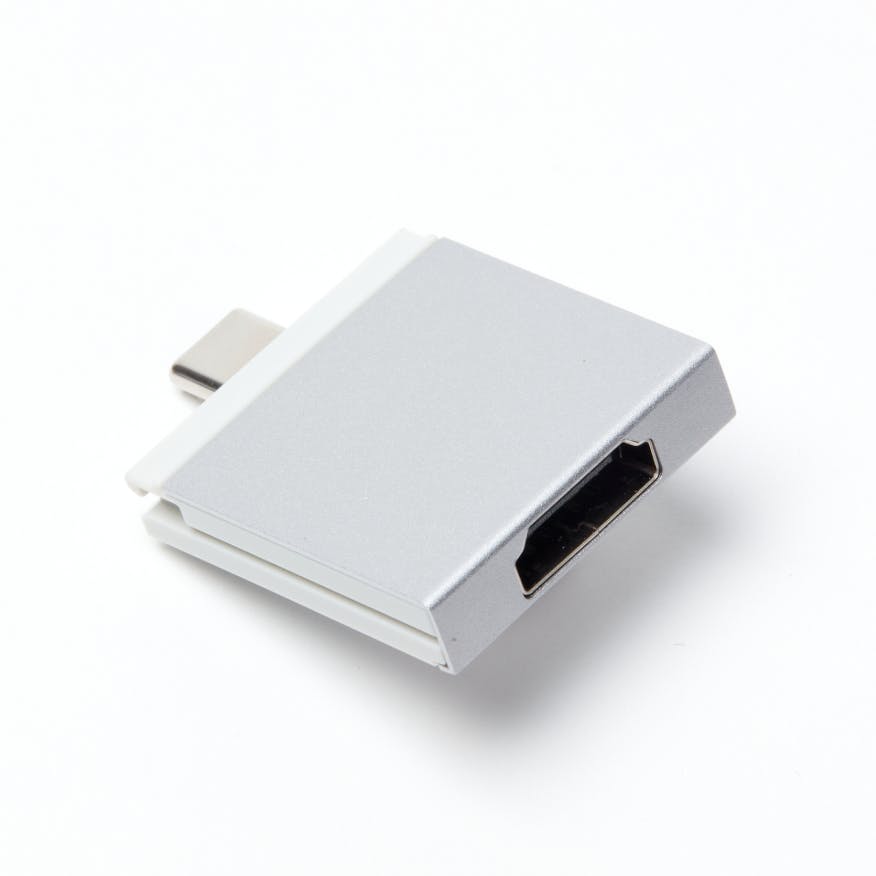 HDMI
Supporting HDMI 2.0b, for up to four monitors and TVs at up to 4K 60Hz using four Expansion Cards.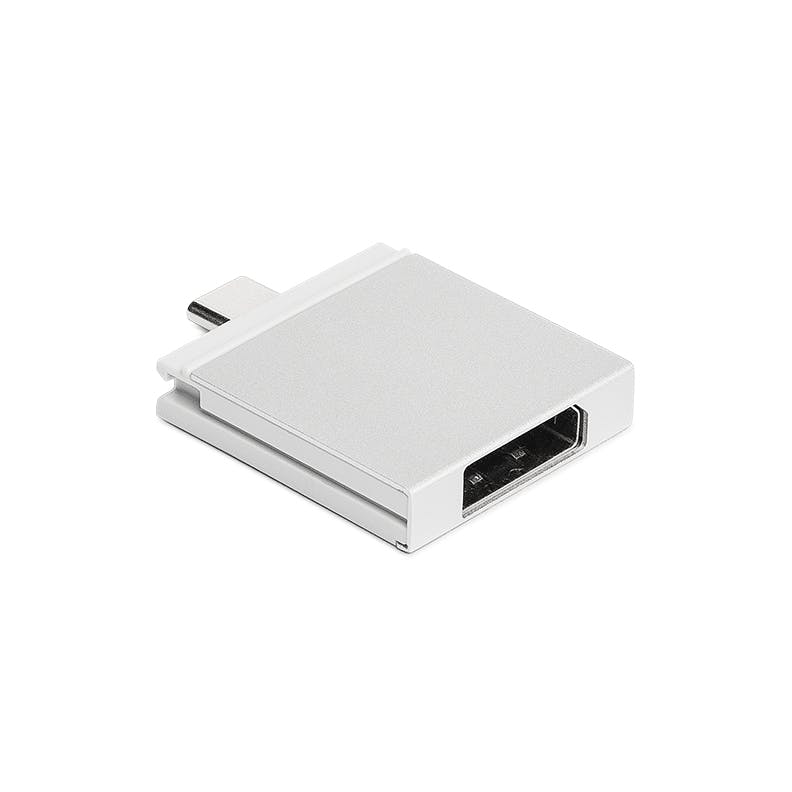 Display Port
Supporting DisplayPort 1.4, for monitors up to 8k 60Hz resolution or up to four simultaneously at 4k 60Hz using four Expansion Cards.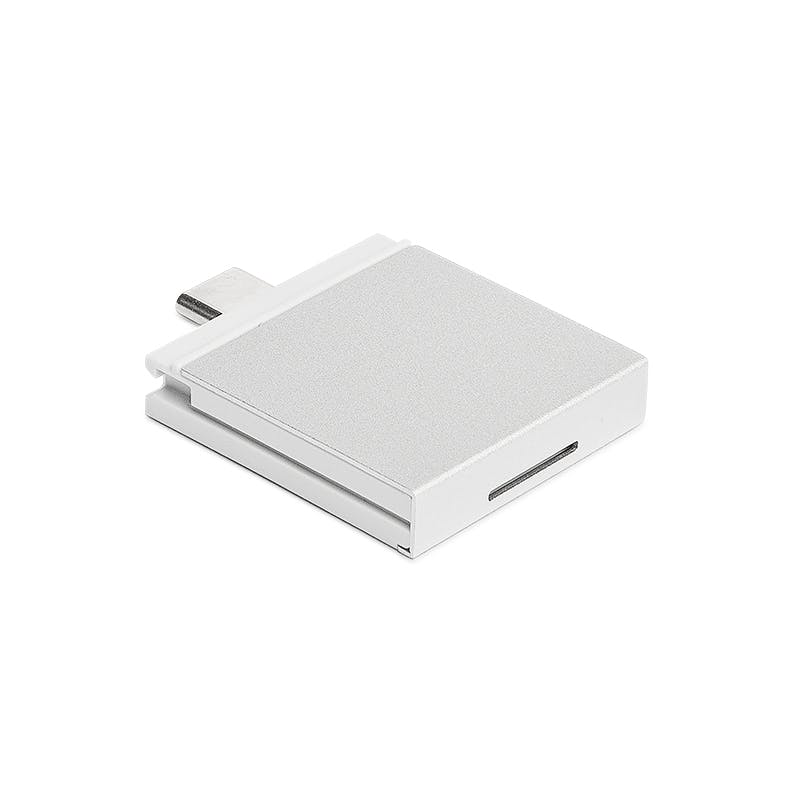 MicroSD
Supporting MicroSD UHS-I cards as well as the new UFS Card standard for a huge performance improvements on read, write, and random access.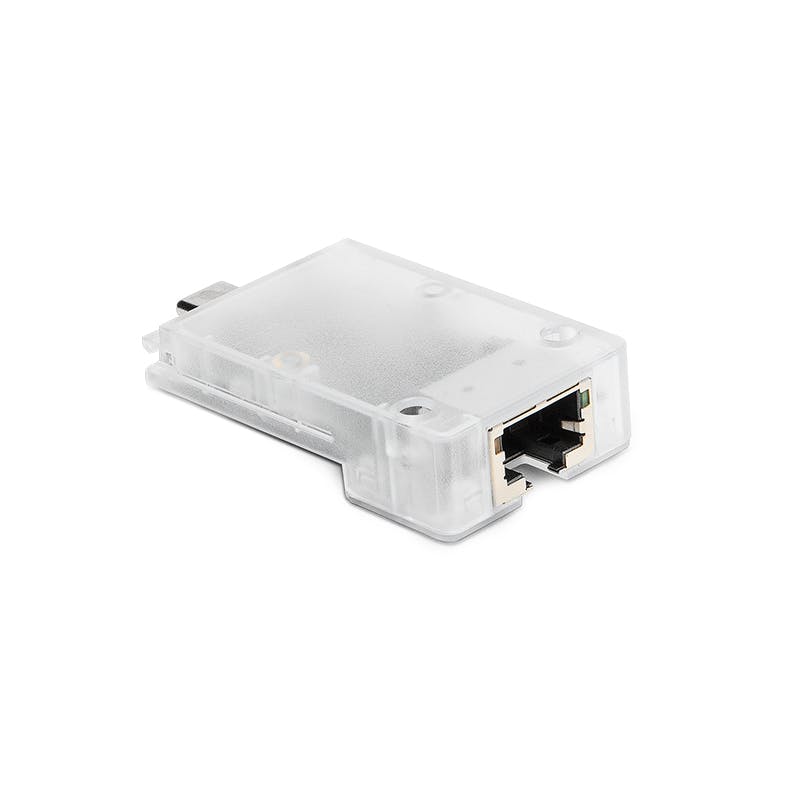 Ethernet
Supporting 2.5Gbit/s and 10/100/1000Mbit/s Ethernet, the Ethernet Expansion Card gives you ultra fast and reliable networking over an RJ45 jack. The clear housing lets you peek at the RTL8156 controller that powers it.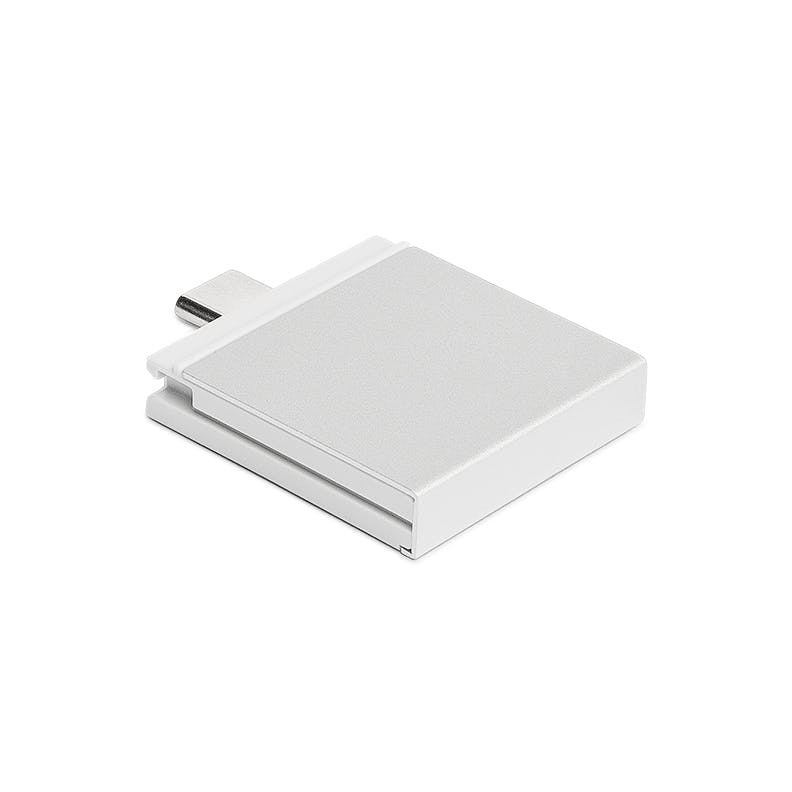 Storage
Ultra high speed storage, available in two capacities. With a USB 3.2 Gen 2 interface supporting 1000 MB/s read rates and 375 MB/s and 1000 MB/s write rates for 250GB and 1TB respectively. Fast enough to run apps or even boot an operating system from. Small enough to pop out and take with you.