Go further with the
Chromebook Edition
High performance meets ultimate customization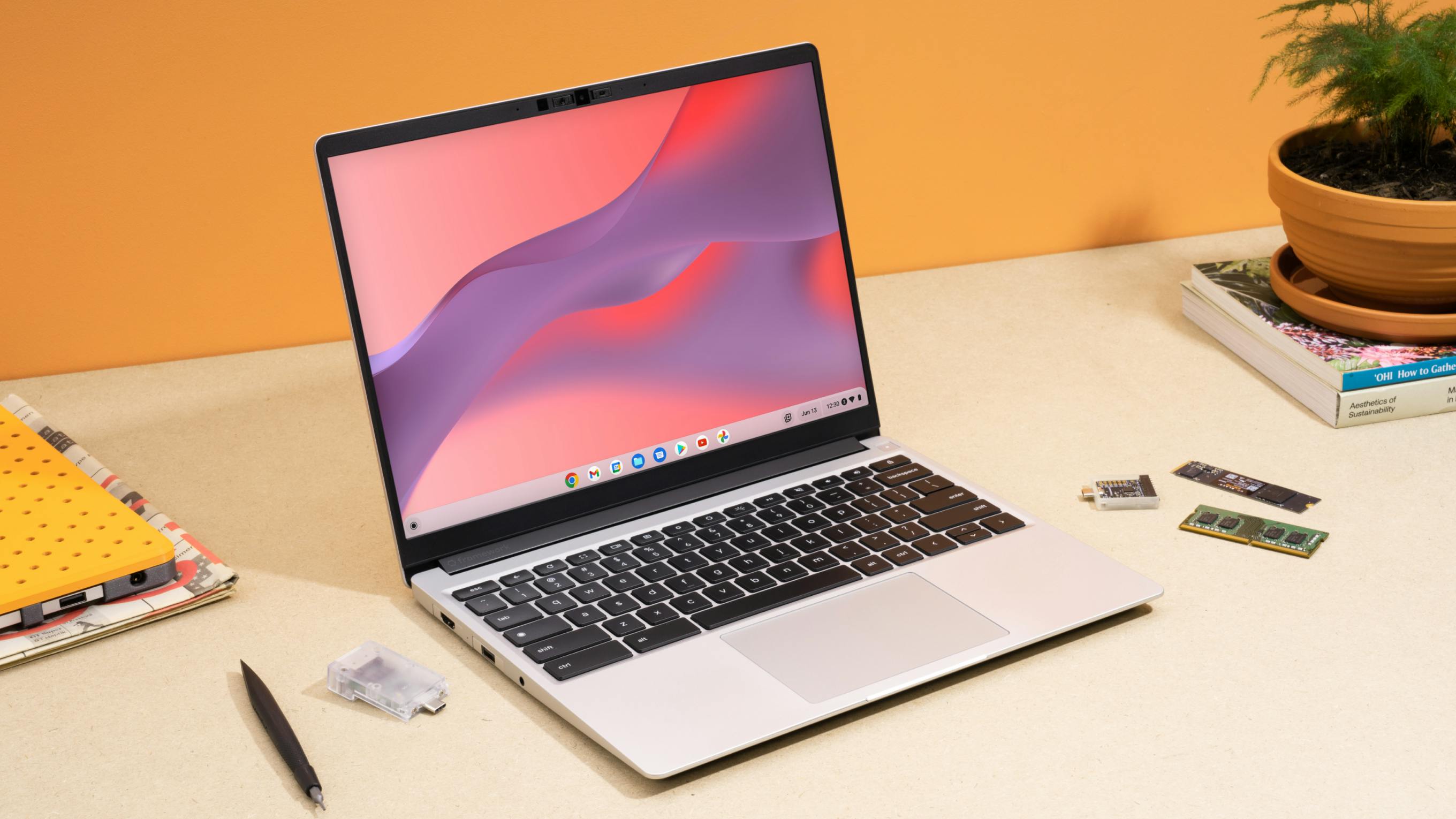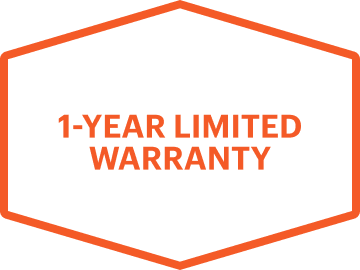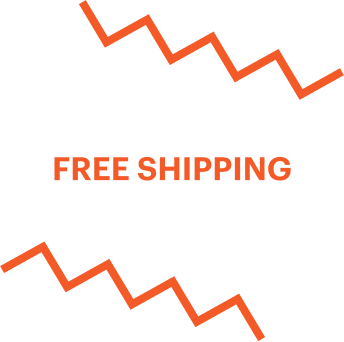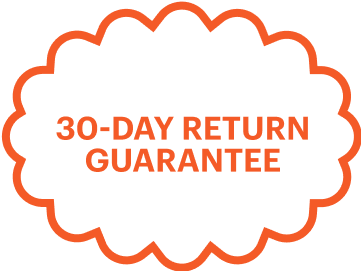 Repair, upgrade, and customize your Chromebook to fit you.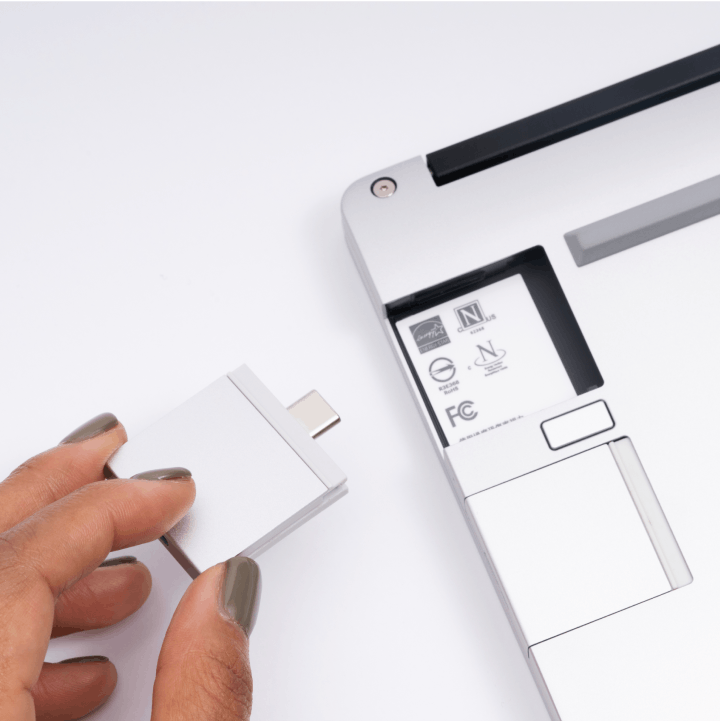 External adapters are a thing of the past. The Framework Expansion Card system lets you choose exactly the ports you want and which side you want them on. With four bays, you can select from USB-C, USB-A, HDMI, DisplayPort, MicroSD, Ethernet, ultra fast storage, and more.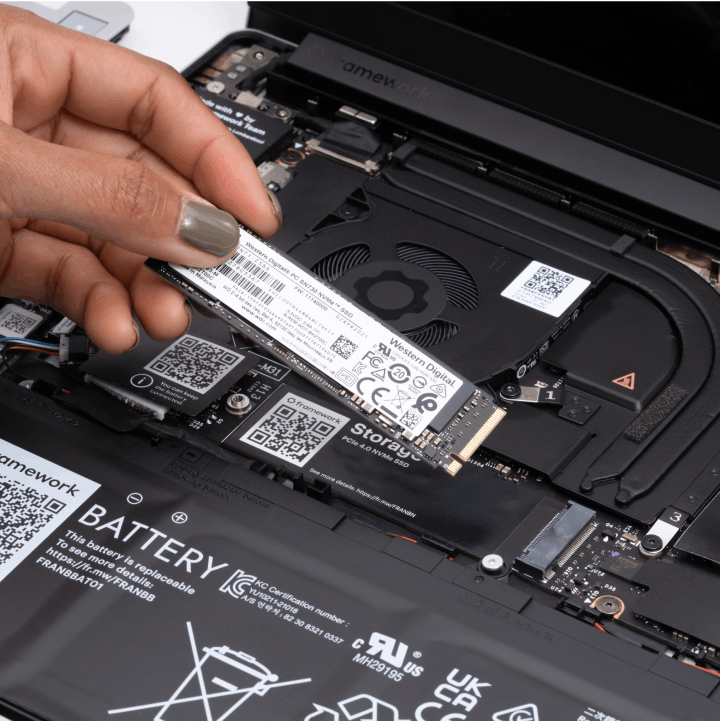 Load up on memory and storage
The Framework Laptop Chromebook Edition is preconfigured with 8GB of memory and 256GB of storage, while being upgradeable to an insane 64GB of memory and 1TB of NVMe storage.¹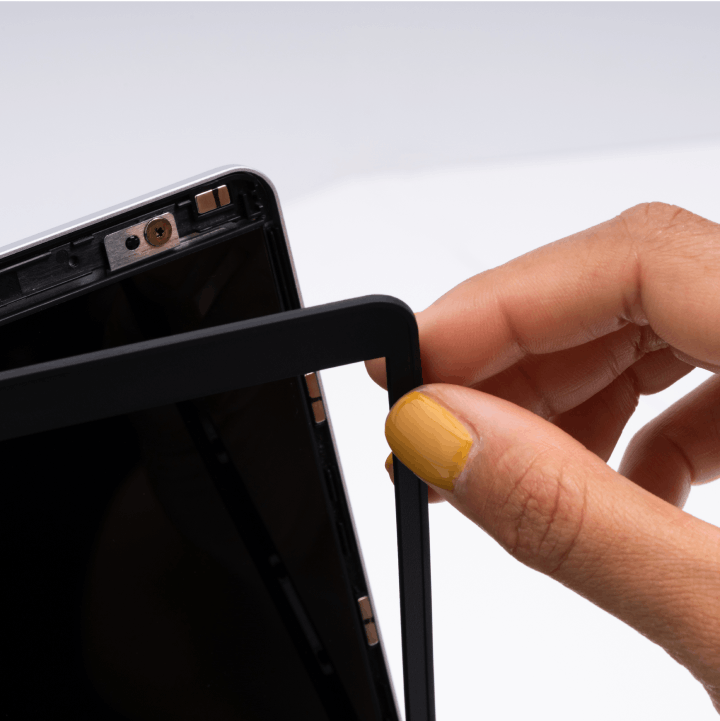 Customize the bezel to match your style
Electronic products don't need to be one-size-fits-all. The magnet-attach bezel makes it easy to access the screen for replacements, and it also comes in a range of colors to let you personalize your Framework Laptop.
Extend your reach with ChromeOS
Do more than you ever thought you could in ChromeOS.

Stay connected
Instantly tether your Android™ phone to your Chromebook, manage chrome tabs, Smart Lock your Chromebook from your phone, enjoy your favorite Android™ apps, message, and more.²
Stay productive
Multi-task with Virtual Desks, find things instantly with the Everything Button, and access clipboard history.
Explore more
Switch between stable, beta, and dev channels to try new features before they're officially released. Run Linux apps with Crostini, or even play PC games with Steam on ChromeOS Alpha.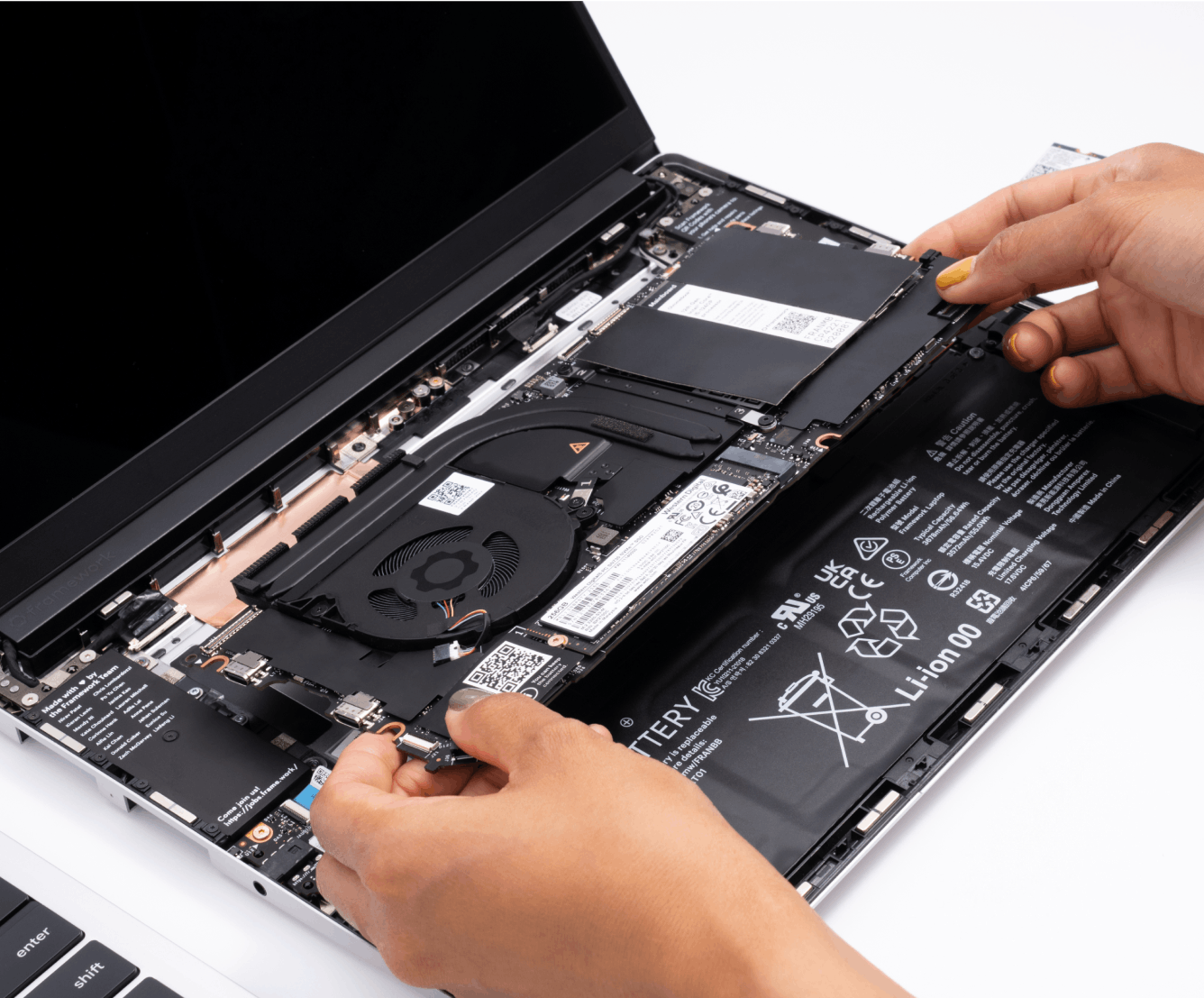 Trail-blazing performance
Powered by a 12th Gen Intel® Core™ i5-1240P processor with 4+8 CPU cores and 30W sustained performance, this Chromebook offers fantastic performance, great power efficiency, PCIe 4.0, and Intel's new Xe Graphics, delivering a massive leap over previous generations.³
Since the Framework Laptop Chromebook Edition chassis is compatible with Framework Laptop Mainboards, there is always an upgrade path available if you want to move to a different OS or processor in the future.
The single best way to reduce the environmental impact of electronics is to make them last longer. The Framework Laptop Chromebook Edition is completely repairable and designed to last. Plus, it's made with 50% post-consumer-recycled (PCR) aluminum, 30% PCR plastic, fully recyclable materials for packaging, and shipped with fully carbon-offset shipping methods.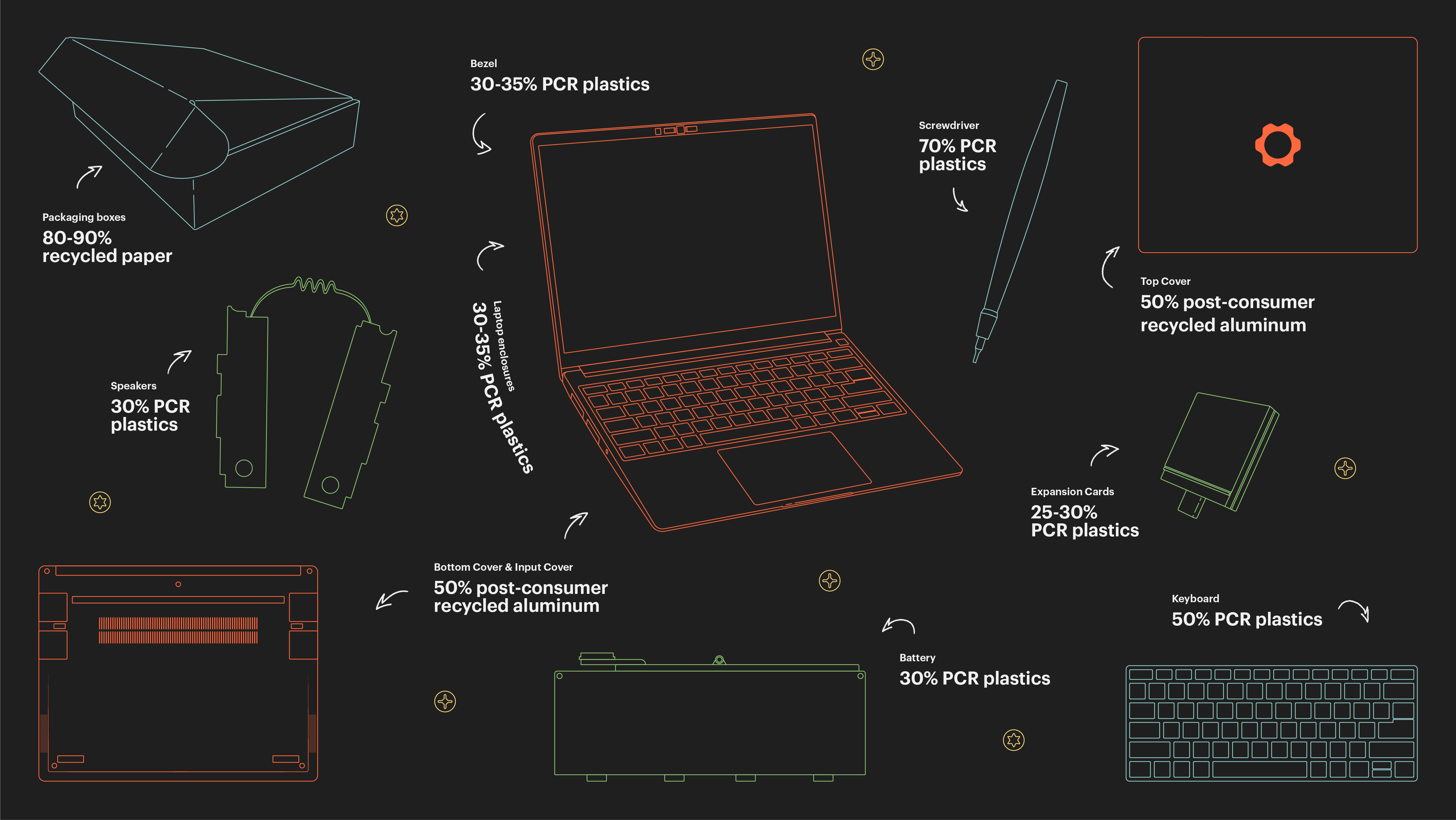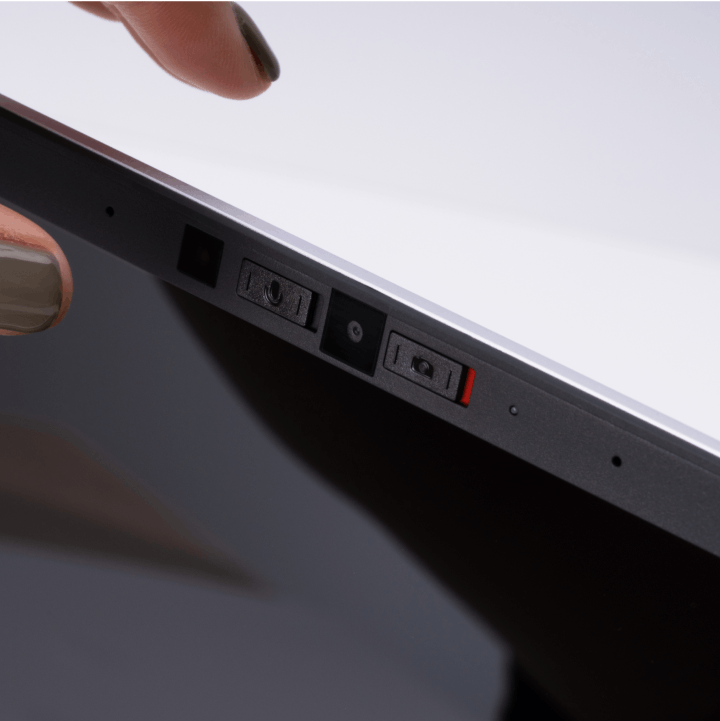 Built-in hardware privacy switches cut power from the camera and microphones when you want, giving you full control of your privacy.
This unique camera behavior is made to give you control, but does limit the ability to use some camera-dependent Android™ apps.²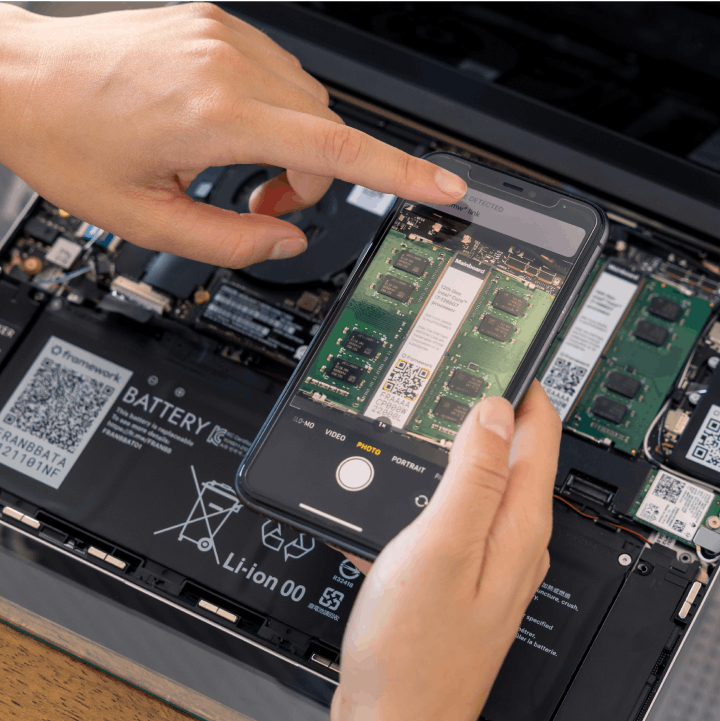 Every part of the Framework Laptop has a scannable QR code, giving you unprecedented access to documentation, repair guides, replacement and upgrade parts, and insight into design and manufacturing data.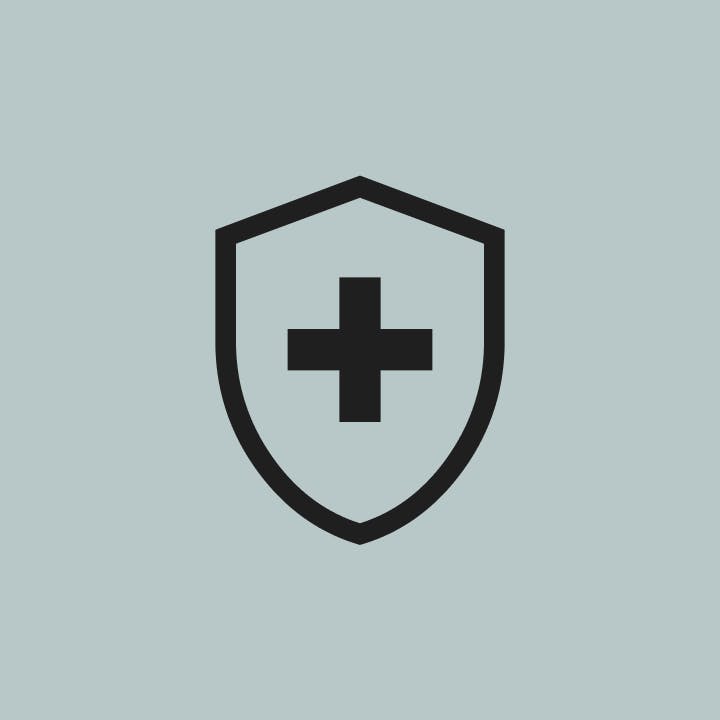 ChromeOS is designed to protect you while providing powerful simplicity. Built-in virus protection and the Titan C security chip keeps you and your data secure.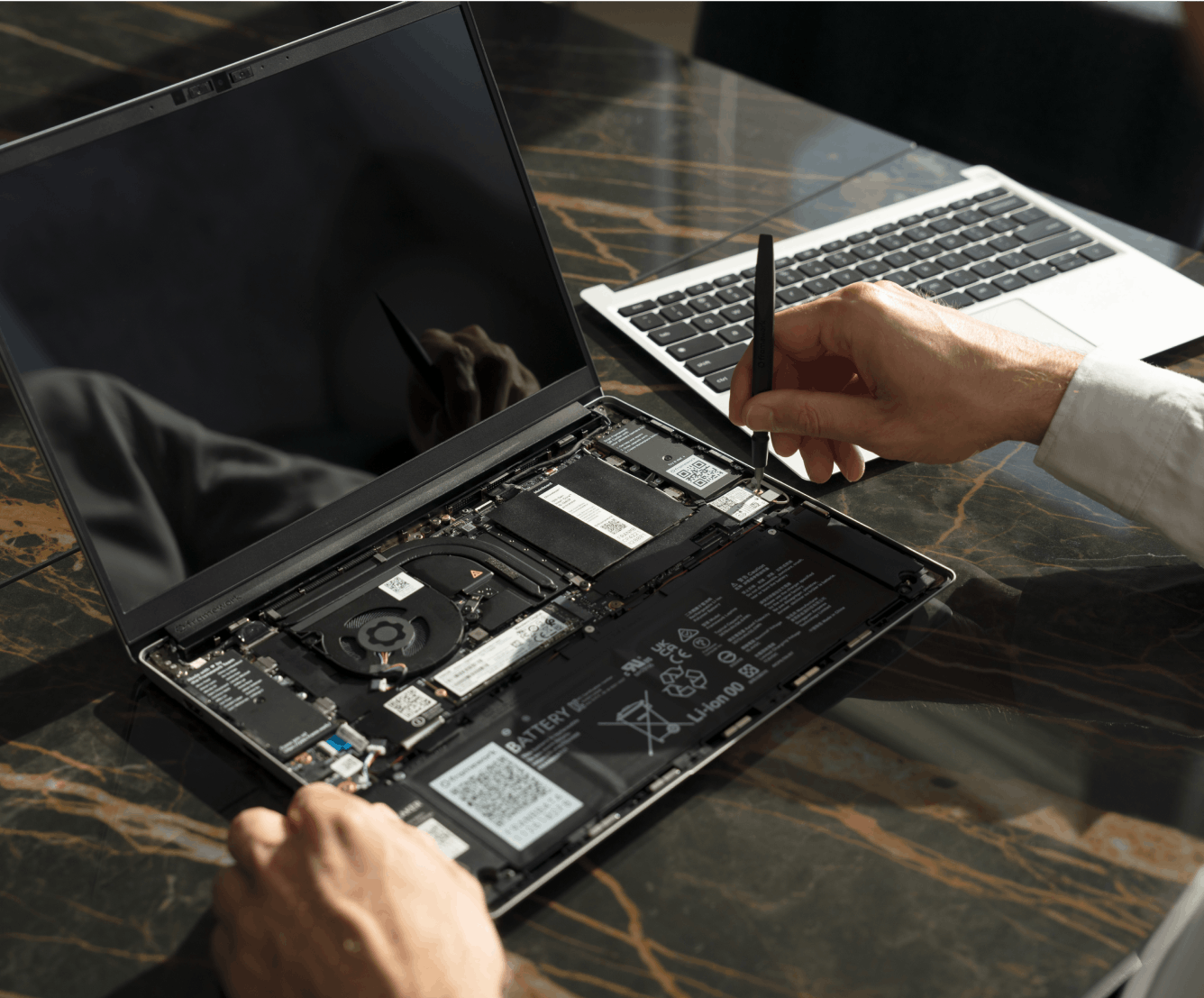 Take back your right to repair
Don't let drops and spills hold you back. Replace what's broken, keep the rest. Swap out any part using the screwdriver that's included in the box. Our repair guides and videos will show you the way, whether you're a repair expert or you've never been inside a laptop before. If you prefer to take your laptop to a repair center, we will provide full schematics for their usage.
Battery life
With a 55Wh battery, the Framework Laptop gets you through a workday on a single charge. We worked with Google and Intel to optimize every milliwatt, making this the most power efficient Framework Laptop yet.
The pack is designed to provide up to 80% of its original capacity at 1000 cycles, and is easy to replace if you ever need to.³
Audio
The new 80dB stereo 2W speakers with 5cc of backvolume generate loud and clear audio. The dual MEMS microphones are connected to a hardware privacy switch, giving you full control.
Wi-Fi & Bluetooth
Supporting Wi-Fi 6E for fast browsing and Bluetooth 5.2 for easy connection to your devices.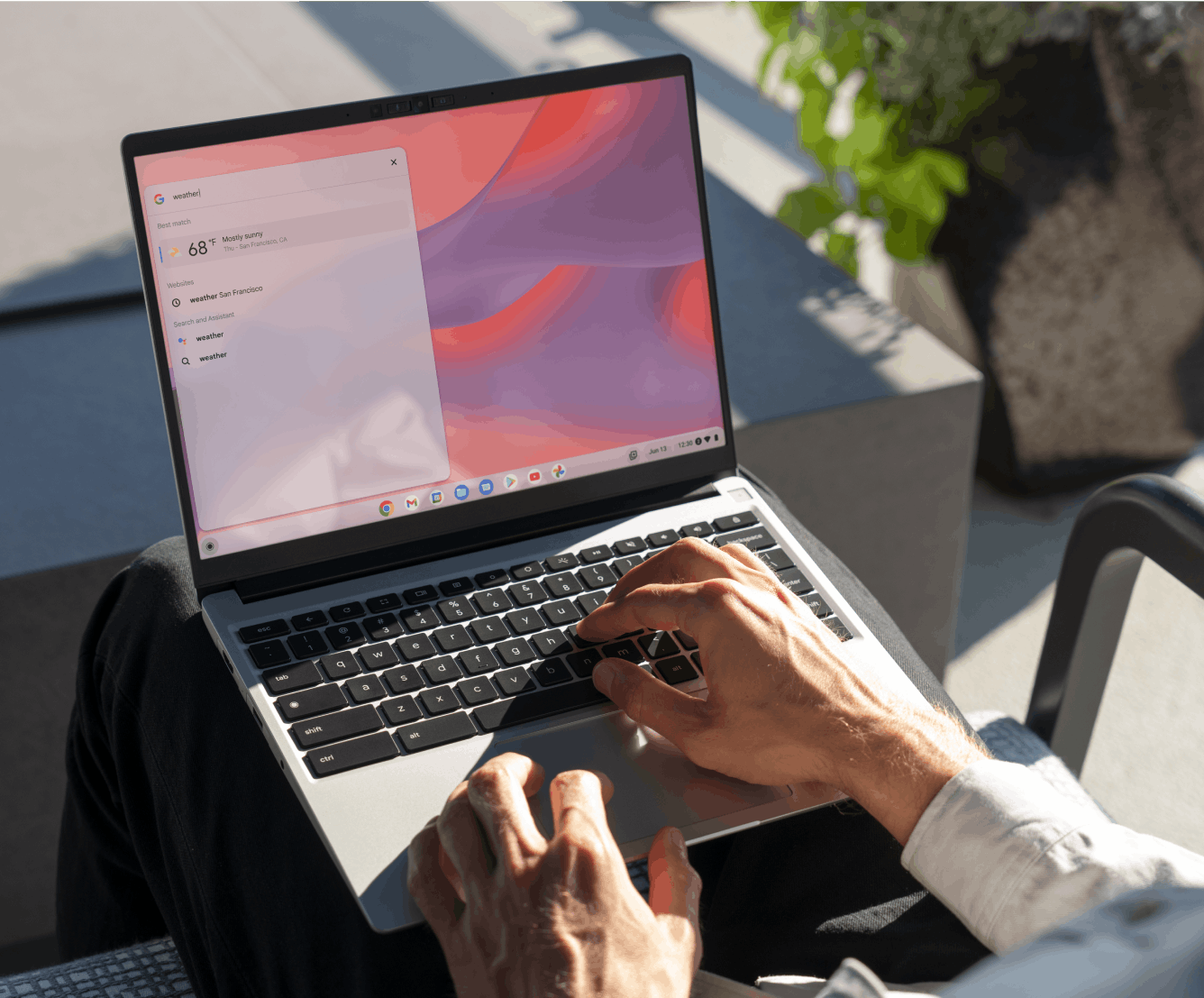 Made for productivity
The Framework Laptop Chromebook Edition is designed with a vivid 100% sRGB, 1500:1 contrast display. High resolution (2256x1504) and a 3:2 aspect ratio lets you fit more creativity on-screen at once. Glare reducing coatings and >400 nit brightness let you work outside easily.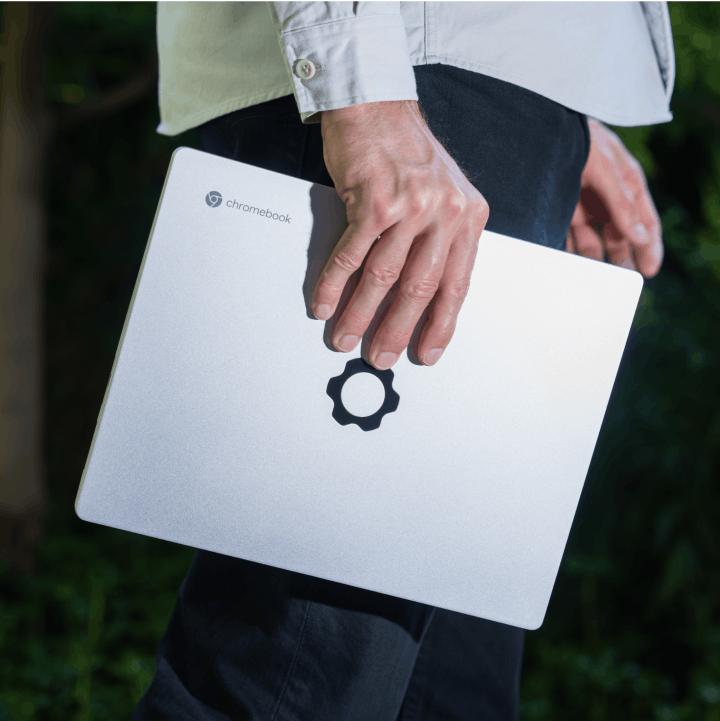 Thoughtful design and a precision formed aluminum housing enables repairability and upgradeability without adding bulk. Your Chromebook remains thin & light at 15.85mm thick and 1.3kg.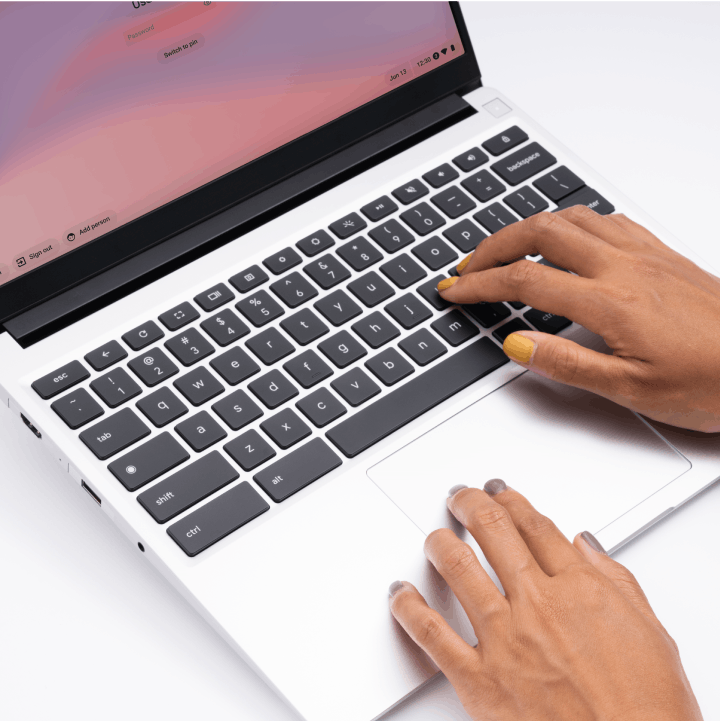 Our backlit keyboard has 1.5mm key-travel to deliver excellent feel while keeping the system highly portable.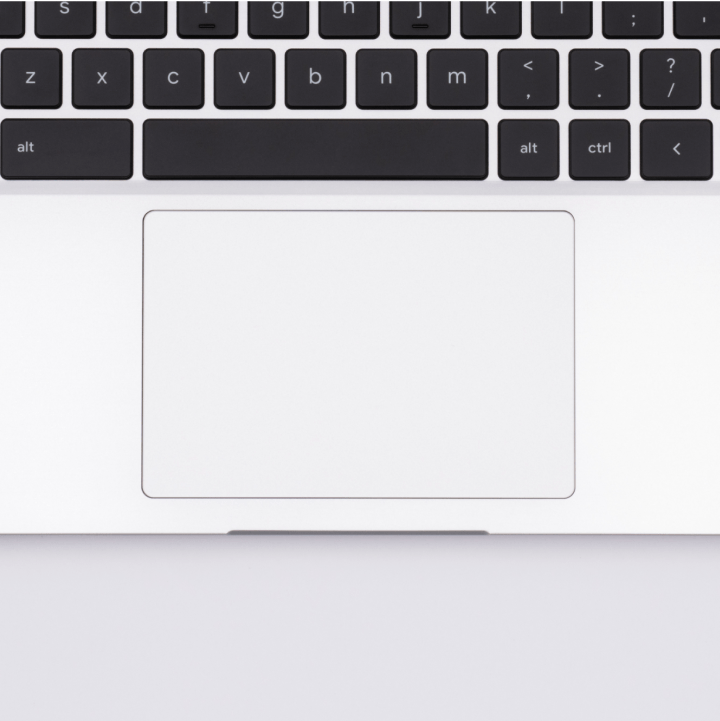 The 115x76.66mm Touchpad has a matte glass surface for high durability and great feel.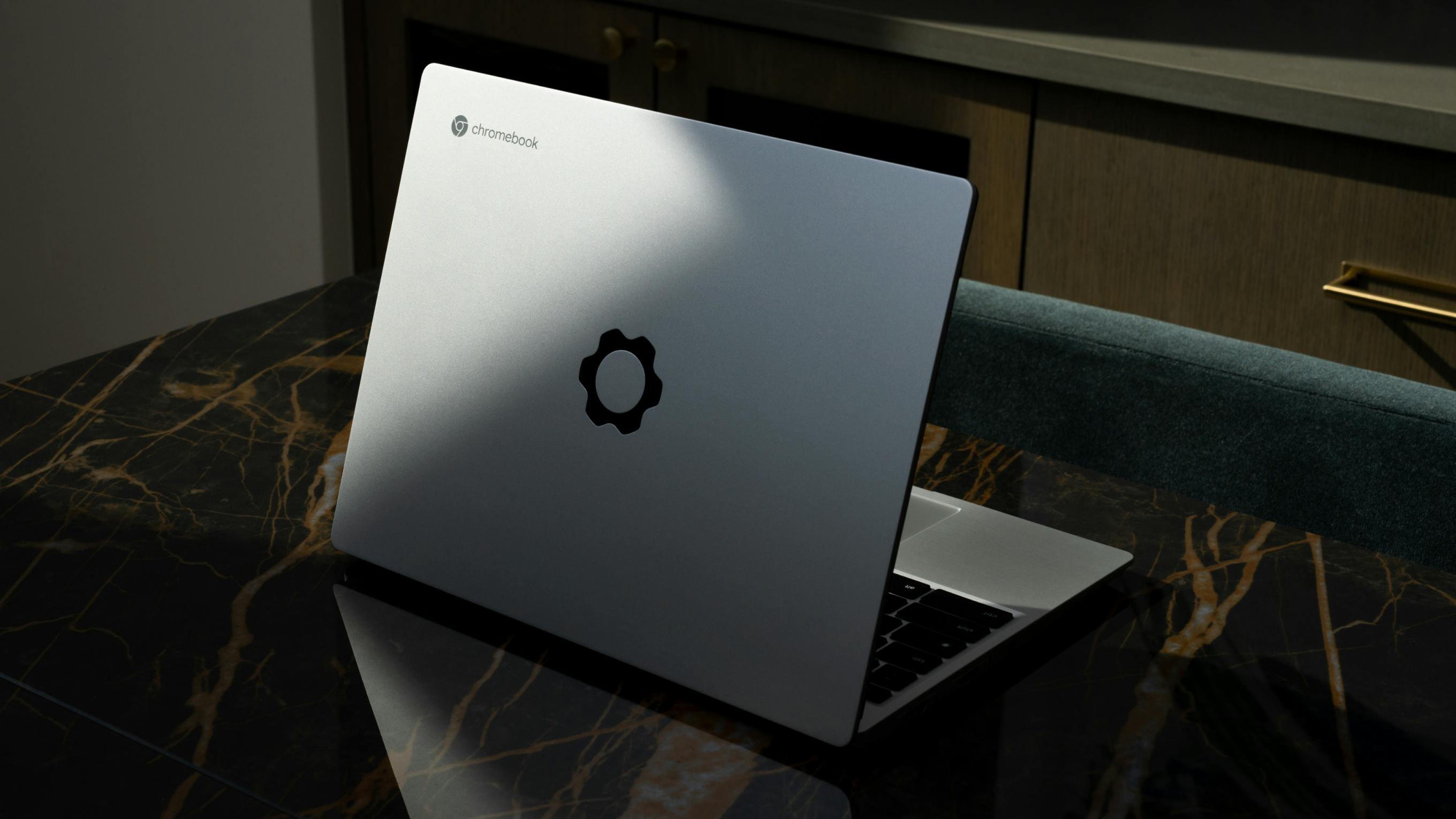 Processor options
Framework Laptop Chromebook Edition

i5-1240P (Up to 4.4 GHz, 4+8 cores)
Operating System
Framework Laptop Chromebook Edition

ChromeOS
Storage options
Framework Laptop Chromebook Edition

256GB
Memory options
Framework Laptop Chromebook Edition

8GB (1 x 8GB) DDR4-3200
Weight & dimensions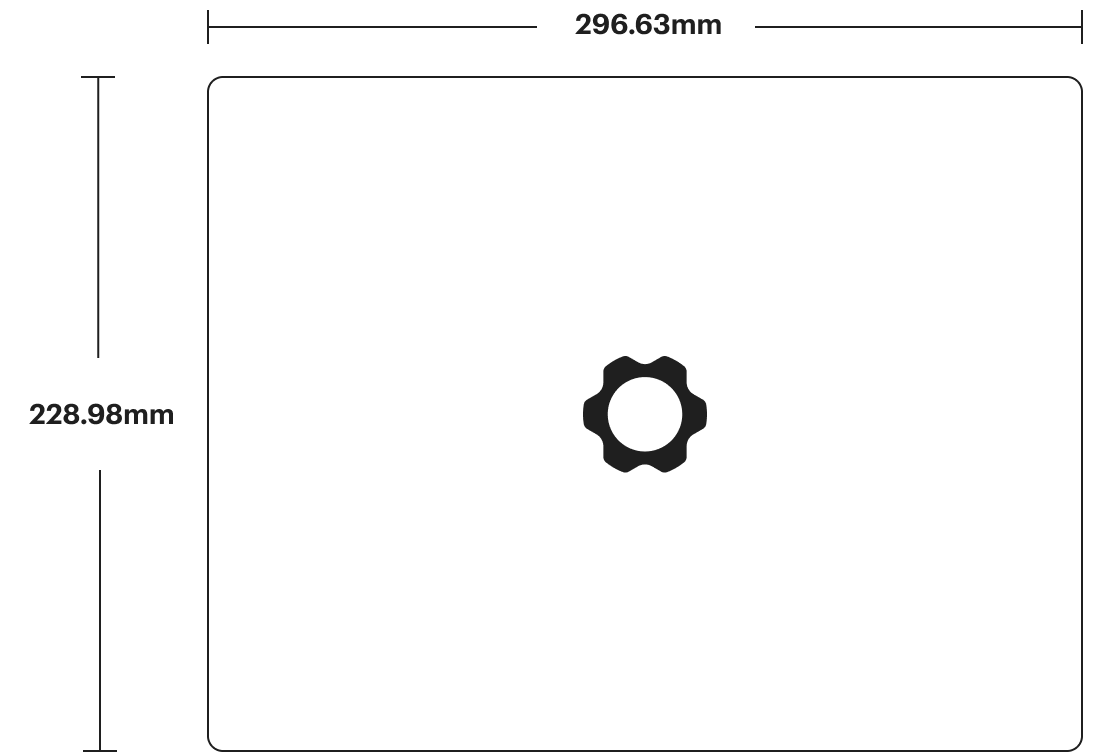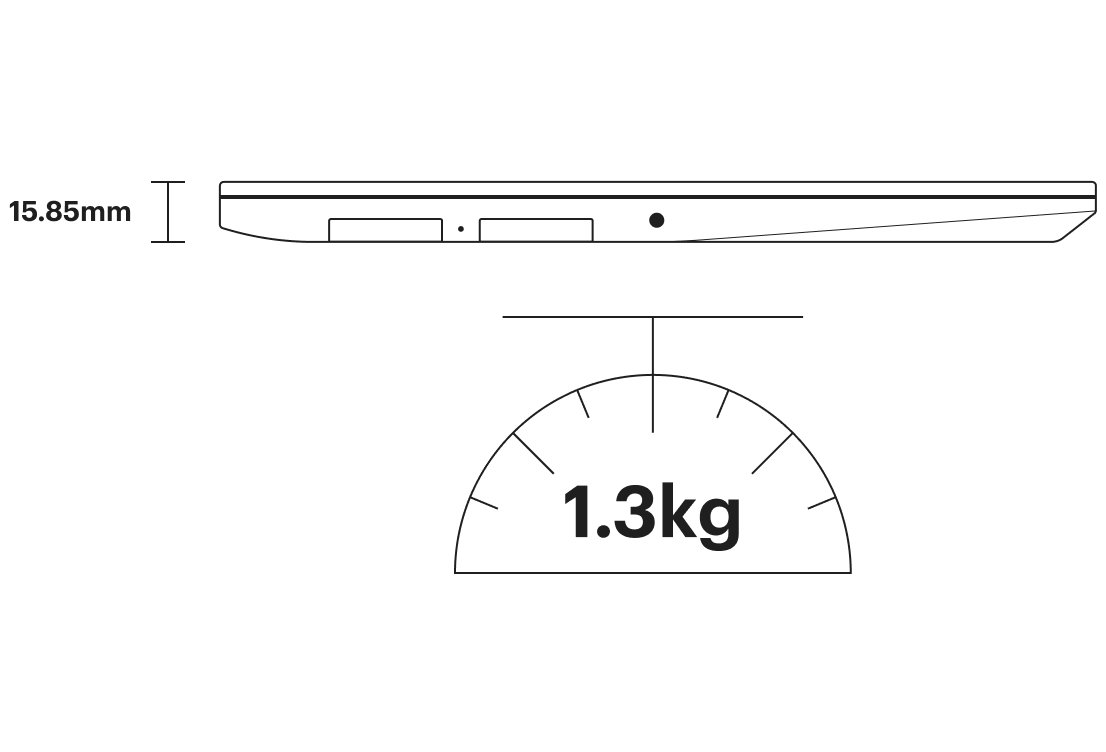 Display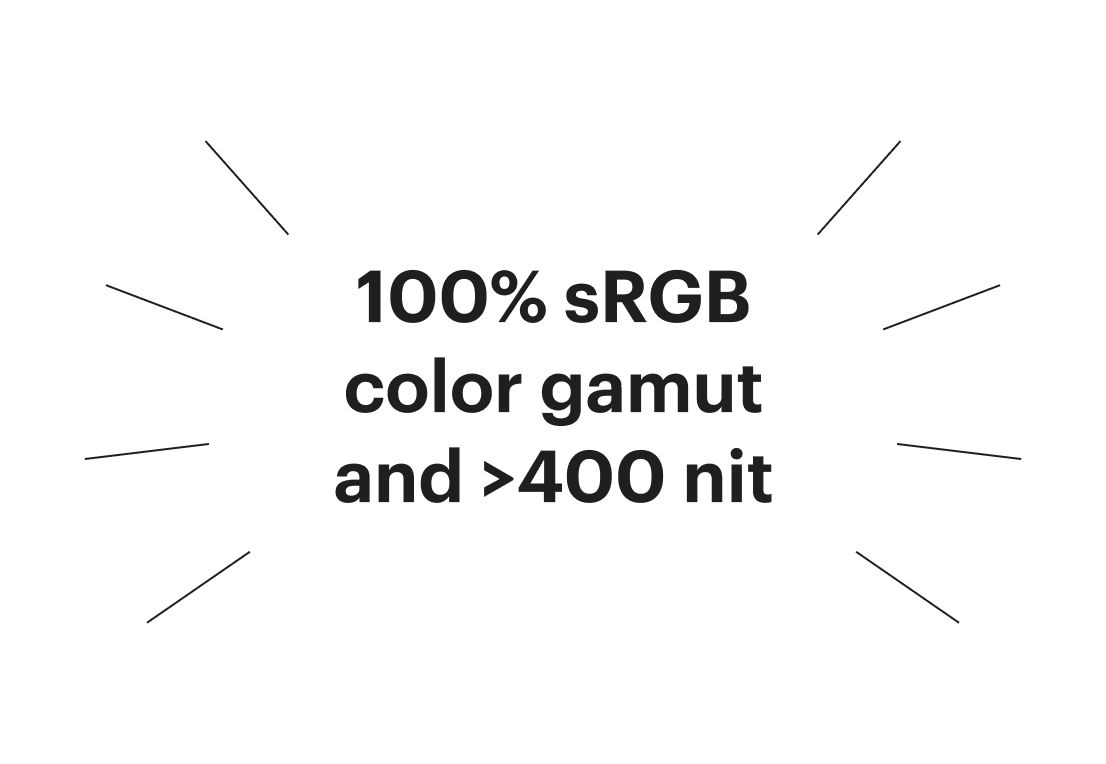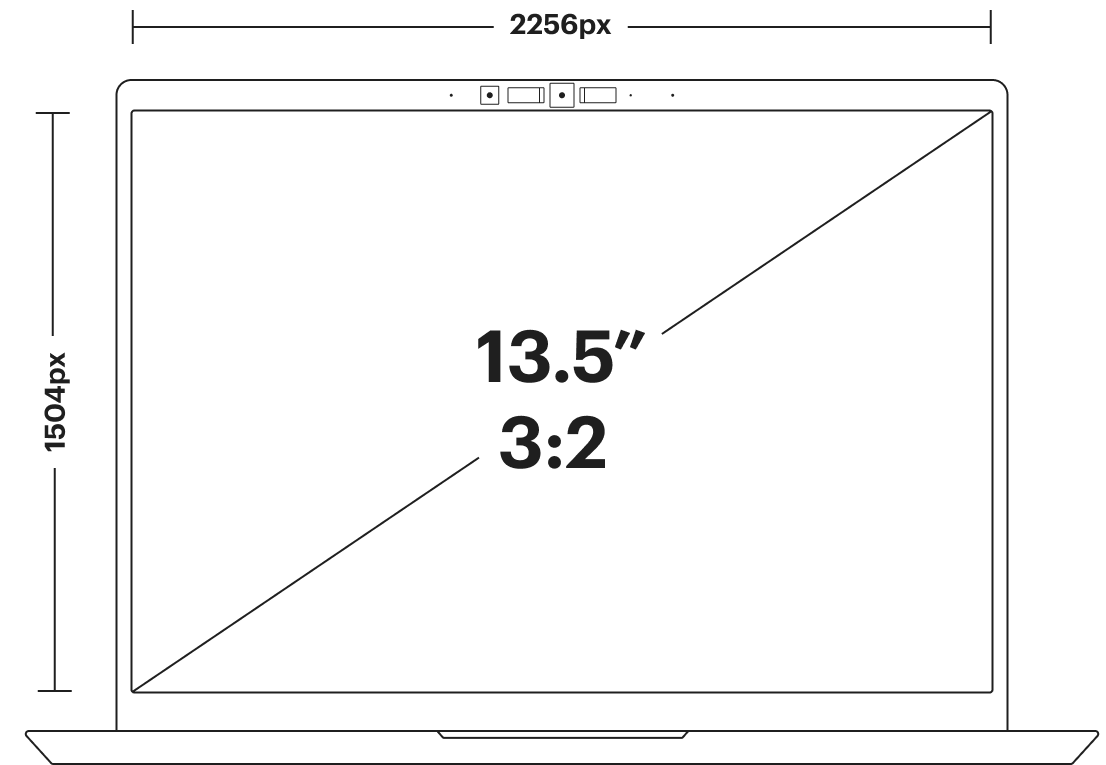 Ports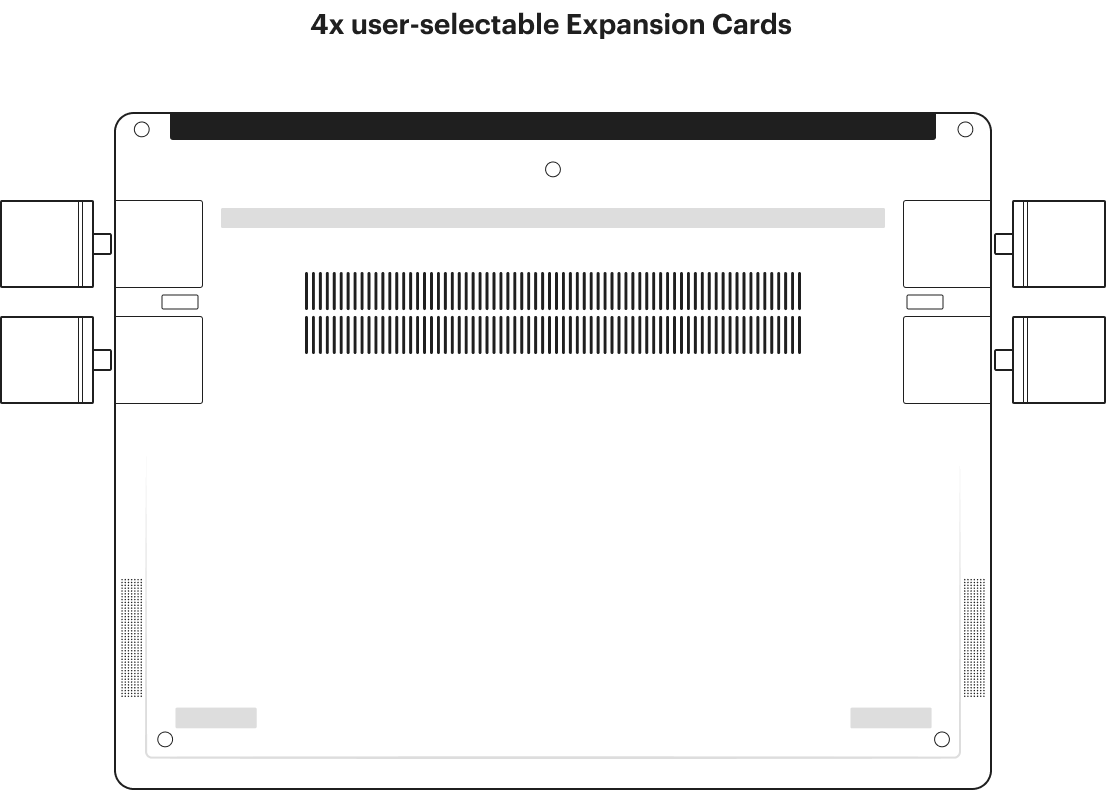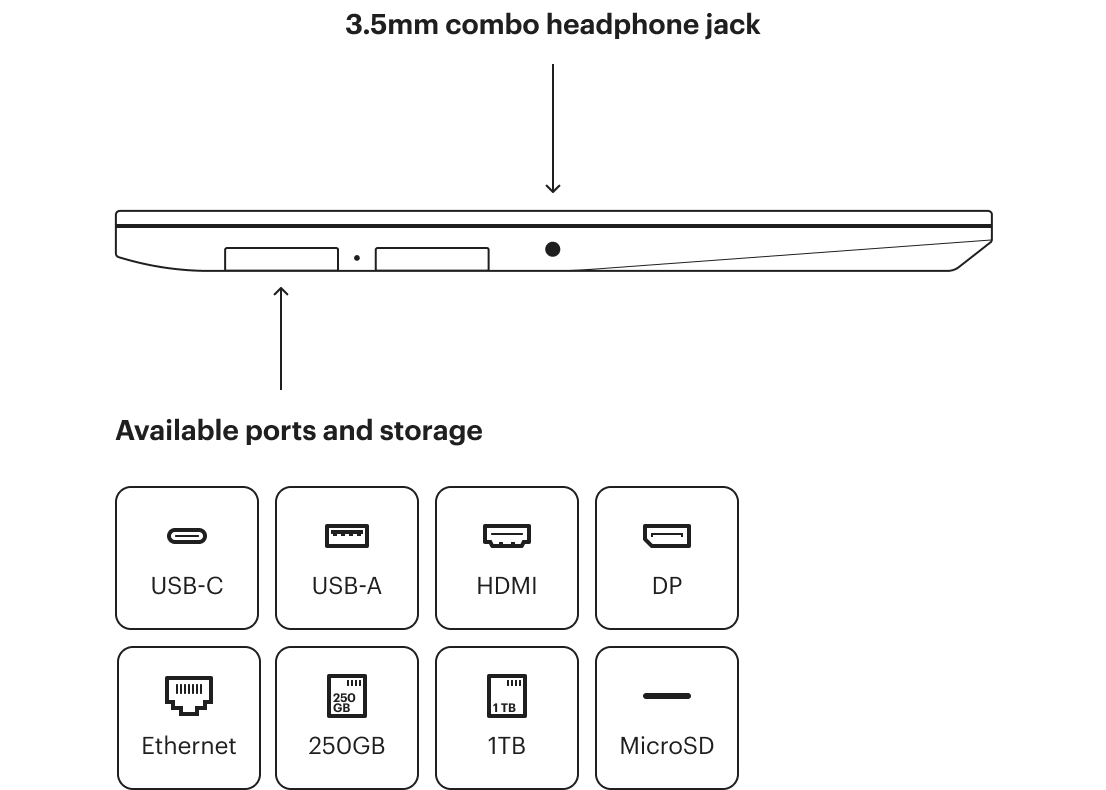 Interfaces
Supporting Thunderbolt 4, USB4, USB-PD, DisplayPort Alt Mode
Audio
Stereo 2W speakers with improved 80dB loudness, dual MEMS microphones with hardware privacy switch, 3.5mm combo headphone jack
Battery
55Wh (80% capacity after 1000 cycles)
What's in the box
Framework Laptop Chromebook Edition
Power adapter 
Expansion Cards
Framework Screwdriver
Mechanical
Aluminum formed Top Cover
Input Cover and Bottom Cover
3.3kg Hinges
Sustainability
50% post-consumer recycled Aluminum housing  30% post-consumer recycled plastic content  Fully carbon-offset shipping  100% recyclable packaging  Carbon capture available in the Framework Marketplace
Warranty
1 Year Framework Limited Warranty
Looking for a Framework Laptop optimized for Windows and Linux?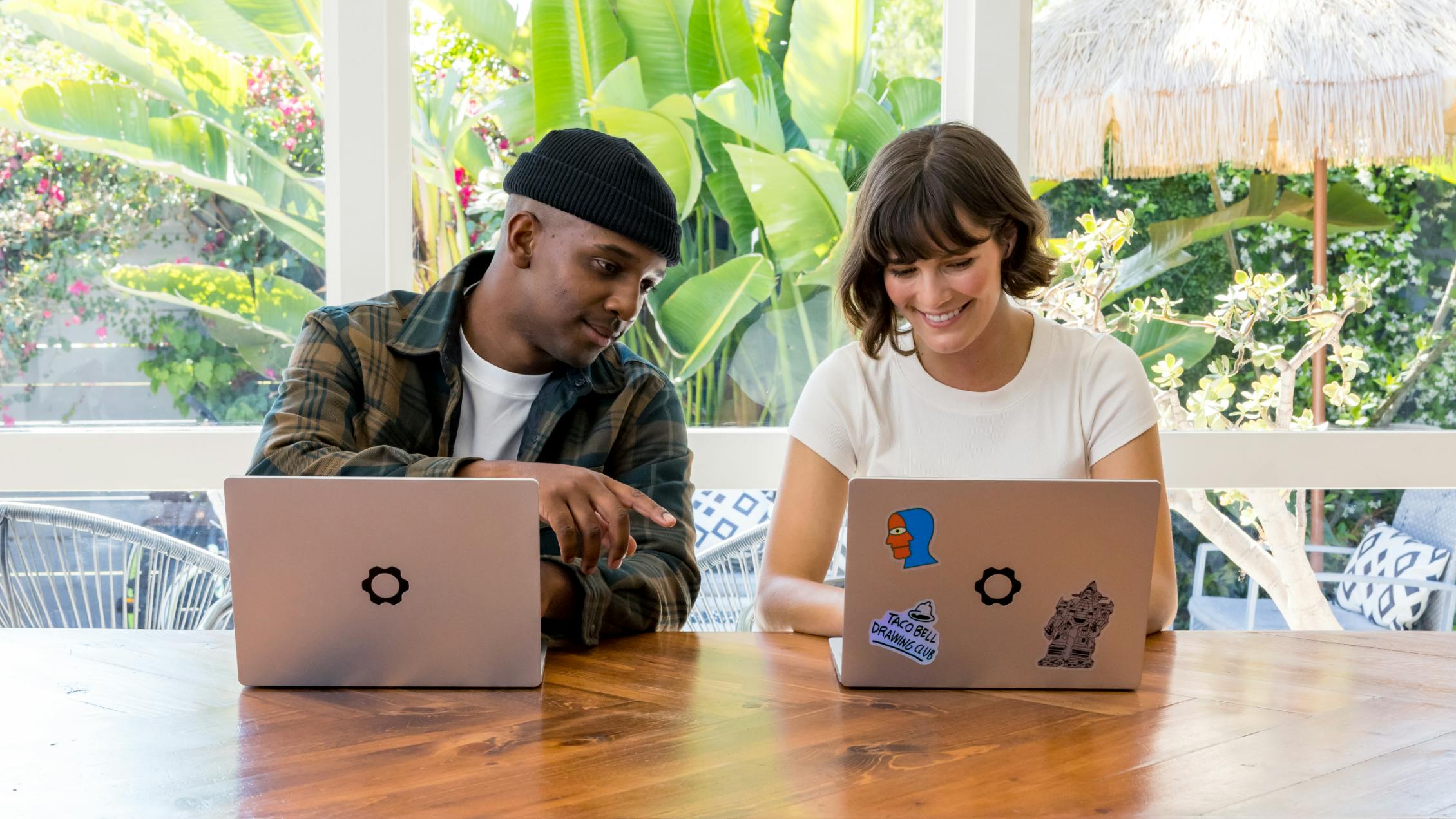 Available storage is dependent on operating system, system software updates, and application usage. 1 GB = 1 billion bytes. 1 TB = 1,000 GB
Google, Android, Chrome, Chromebook and other marks are trademarks of Google LLC.
Dependent on workload and ambient temperature conditions