Now upgraded to the latest 12th Gen Intel® Core™ Processors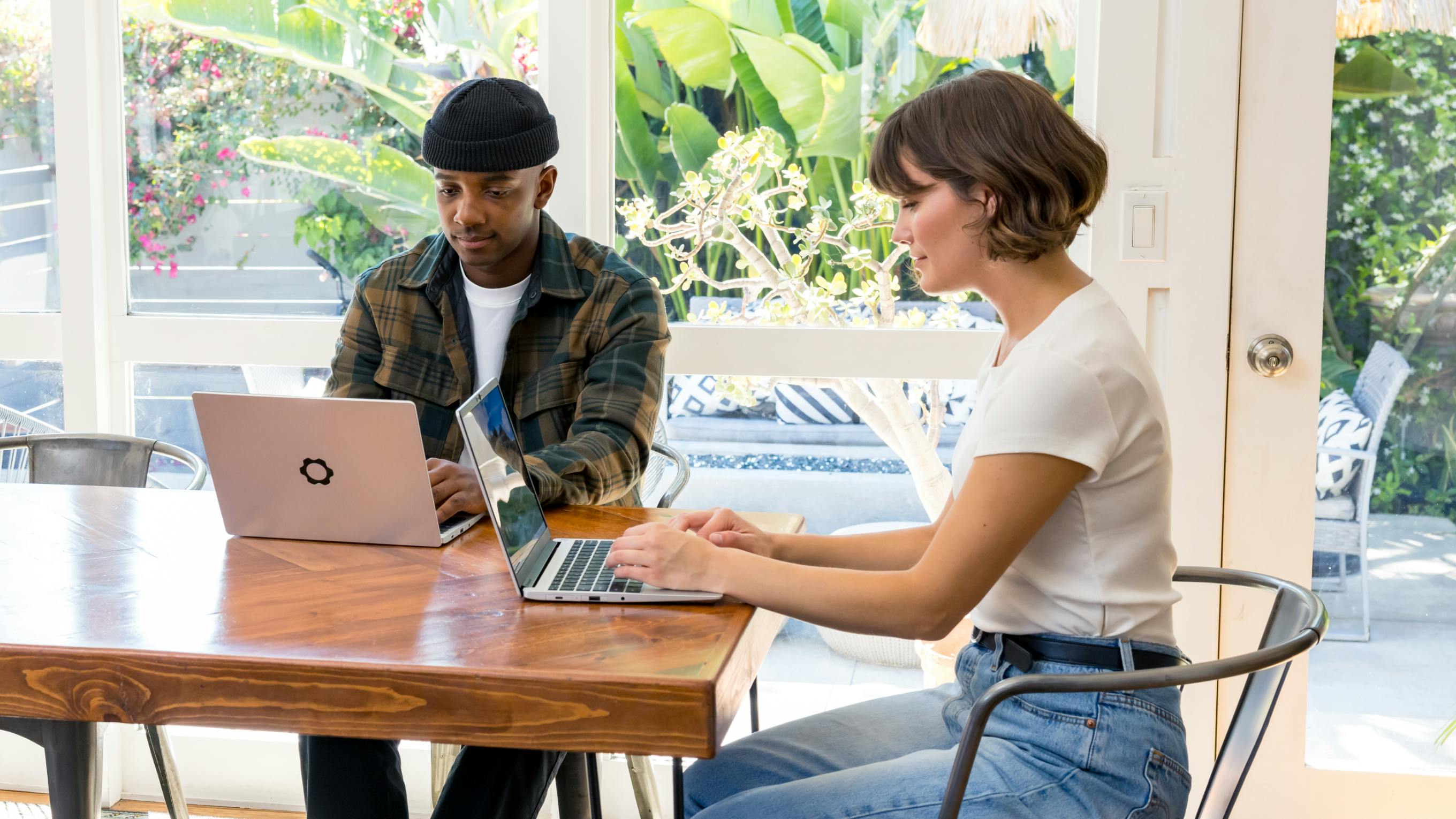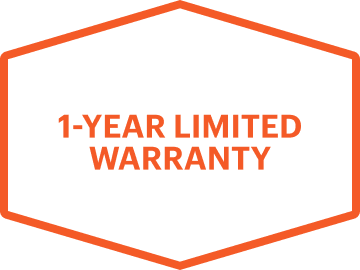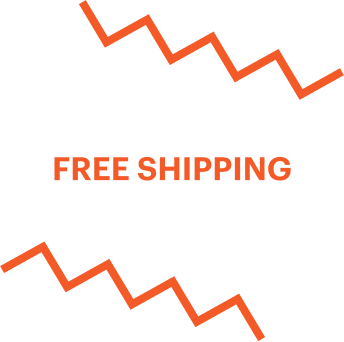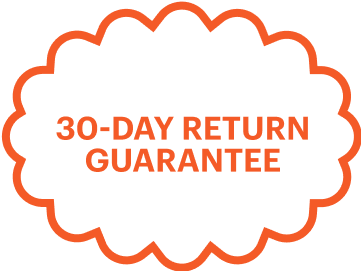 The time has come for consumer electronics
that are designed to last, without sacrificing performance, quality, or style.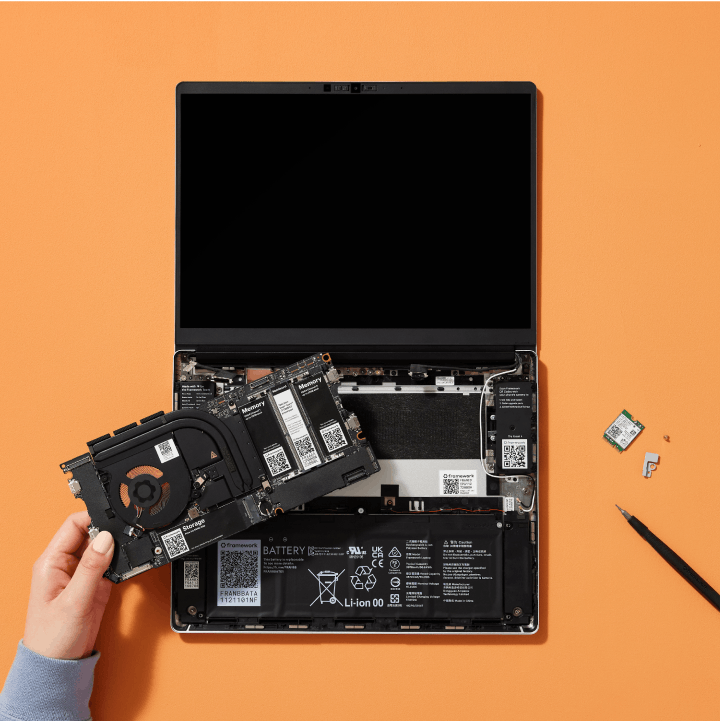 Modular & upgradeable
We've built the Framework Laptop from the ground up to be upgradeable in ways that no other high-performance notebook is. In addition to adding memory and storage, you can choose the ports you want, customize the bezel color and keyboard language, and even upgrade your entire mainboard!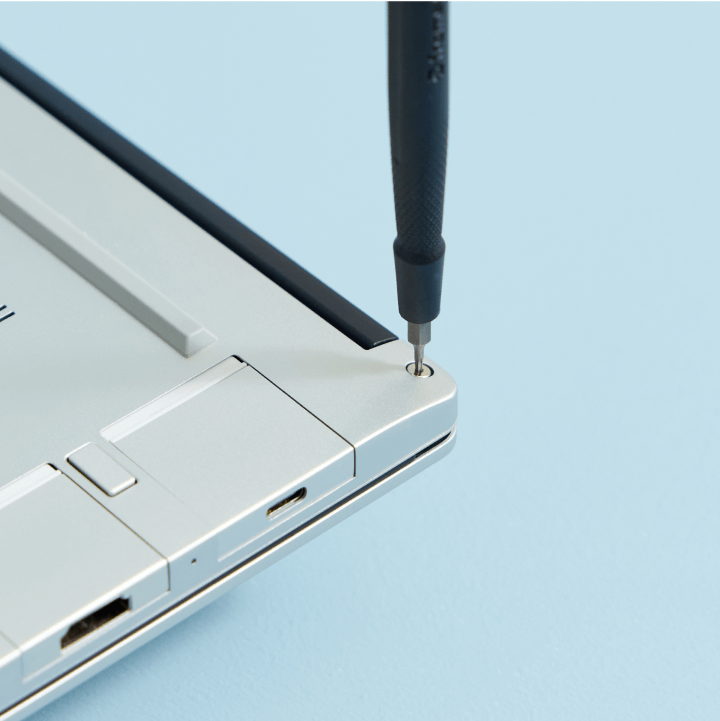 Easy to repair
We made the Framework Laptop convenient and cost effective to keep working great for as long as you want it to. The only tool you need to swap any part of it is the screwdriver we include in the box, and we publish easy to follow repair guides and videos.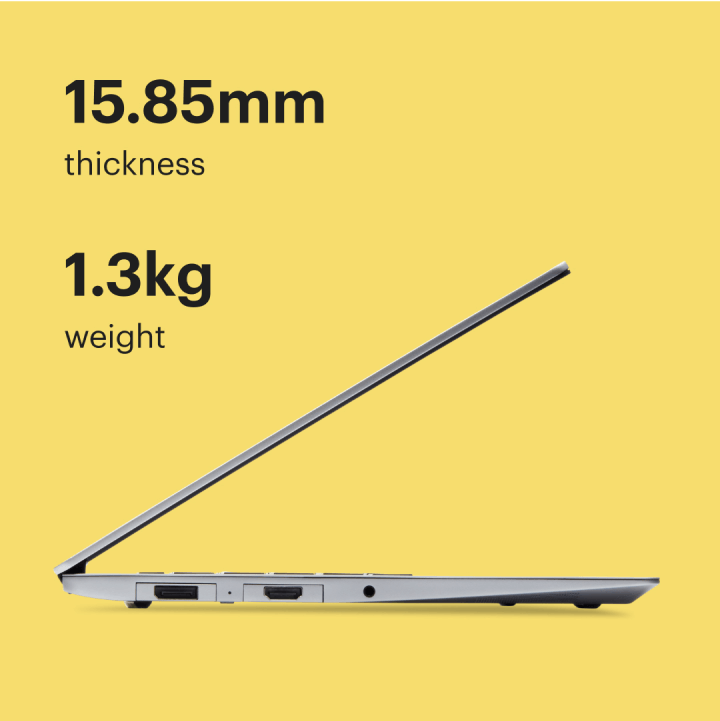 Thin & light
Thoughtful design and a precision formed and milled aluminum housing enables repairability and upgradeability without adding bulk. Coming in at just 15.85mm thick and 1.3kg, the Framework Laptop delivers the modularity of a desktop in the form factor of a thin and light 13.5" notebook.
What's new
Now with the latest 12th Gen Intel® Core™ processors, delivering up to twice the multi-threaded performance.
Optimized power efficiency, with standby battery life improvements in Windows and Linux.
Increased Top Cover rigidity, using a full CNC process and 75% pre-consumer-recycled aluminum.
Upgradeable high-performance mainboard
Available with three Intel 12th Gen Core i5 and i7 processor options, offering fantastic performance, great power efficiency, PCIe 4.0, and Intel's new Xe Graphics, delivering a massive leap over previous generations. Even better, the Framework Laptop is the only high-performance notebook with a replaceable mainboard that lets you upgrade to new CPU generations if you ever need a boost in the future.²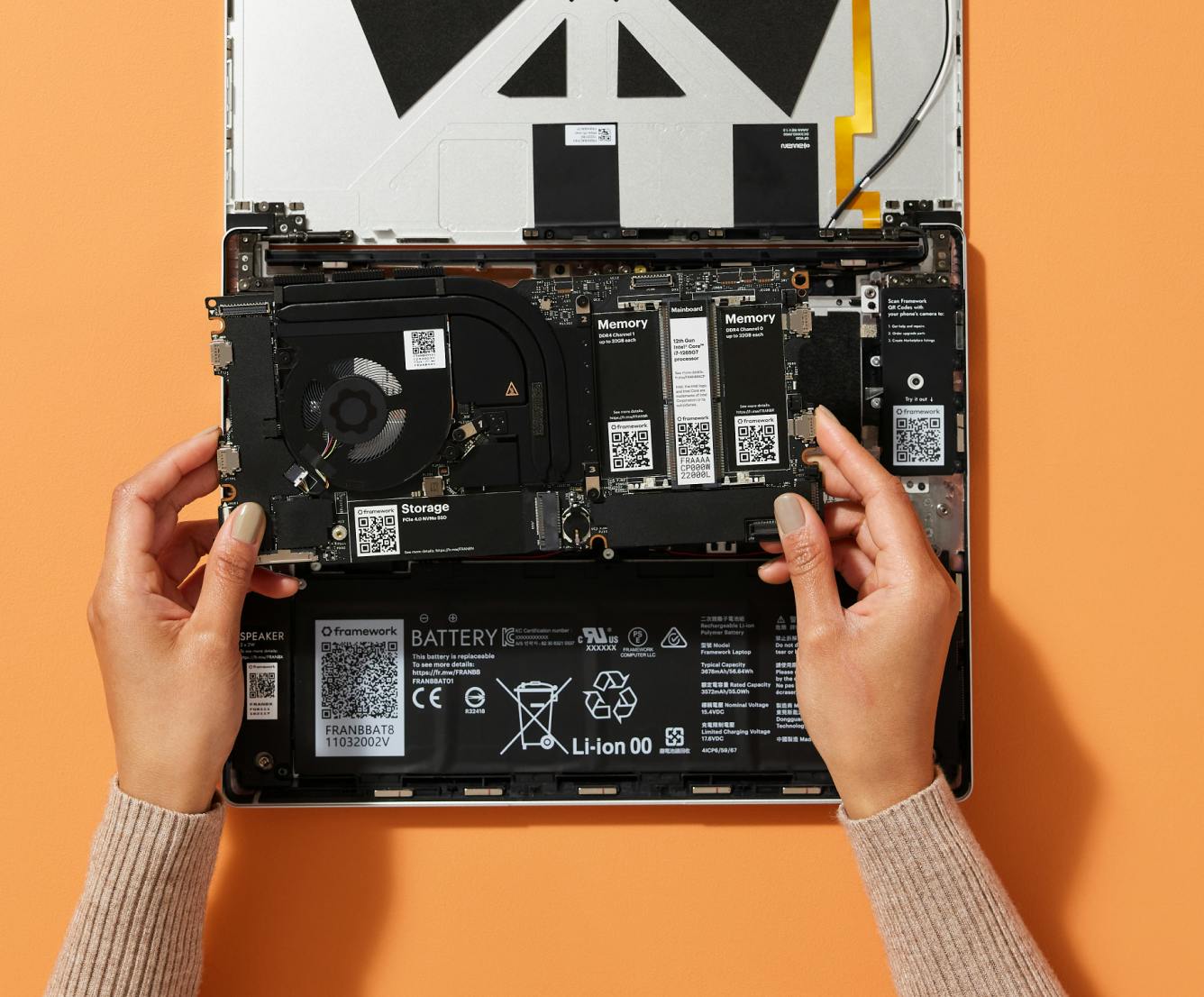 Up to
6+8 Cores
Up to
4.8 GHz Turbo
Maximum performance in a quiet system
We've designed the thermal system in the Framework Laptop to handle 30W continuous processor load³. By making space for an unusually large 65mmx5.5mm cooling fan and carefully designing our airflow paths, we've done this without sacrificing quietness. Our dual 5mm heatpipes and copper fin pack allows the CPU to run up to 60W turbo³. We've also enabled multiple power profiles in Windows to allow you to choose and adjust your preferred balance of performance, silence, and battery life.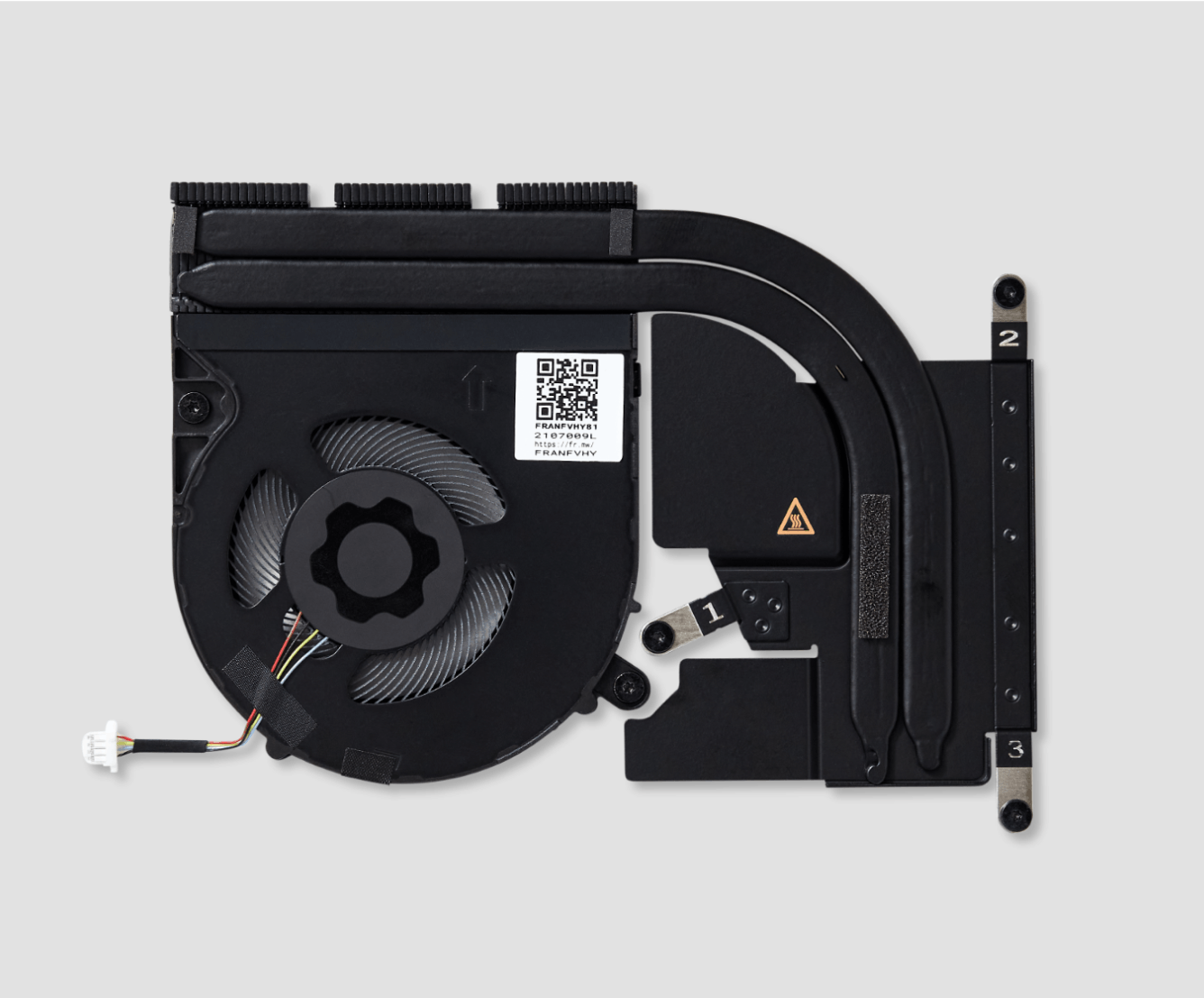 30W
Continuous processor load
60W
Turbo boost
Load up on memory & storage
The Framework Laptop comes in pre-built configurations with up to 32GB of DDR4-3200 and 1TB of NVMe SSD storage. We use Western Digital's SN730 SSDs to deliver 3,400 MB/s read speeds with great power efficiency. With two SO-DIMM sockets and one M.2 2280 socket, all models are upgradeable to an insane 64GB of memory and 8TB of storage.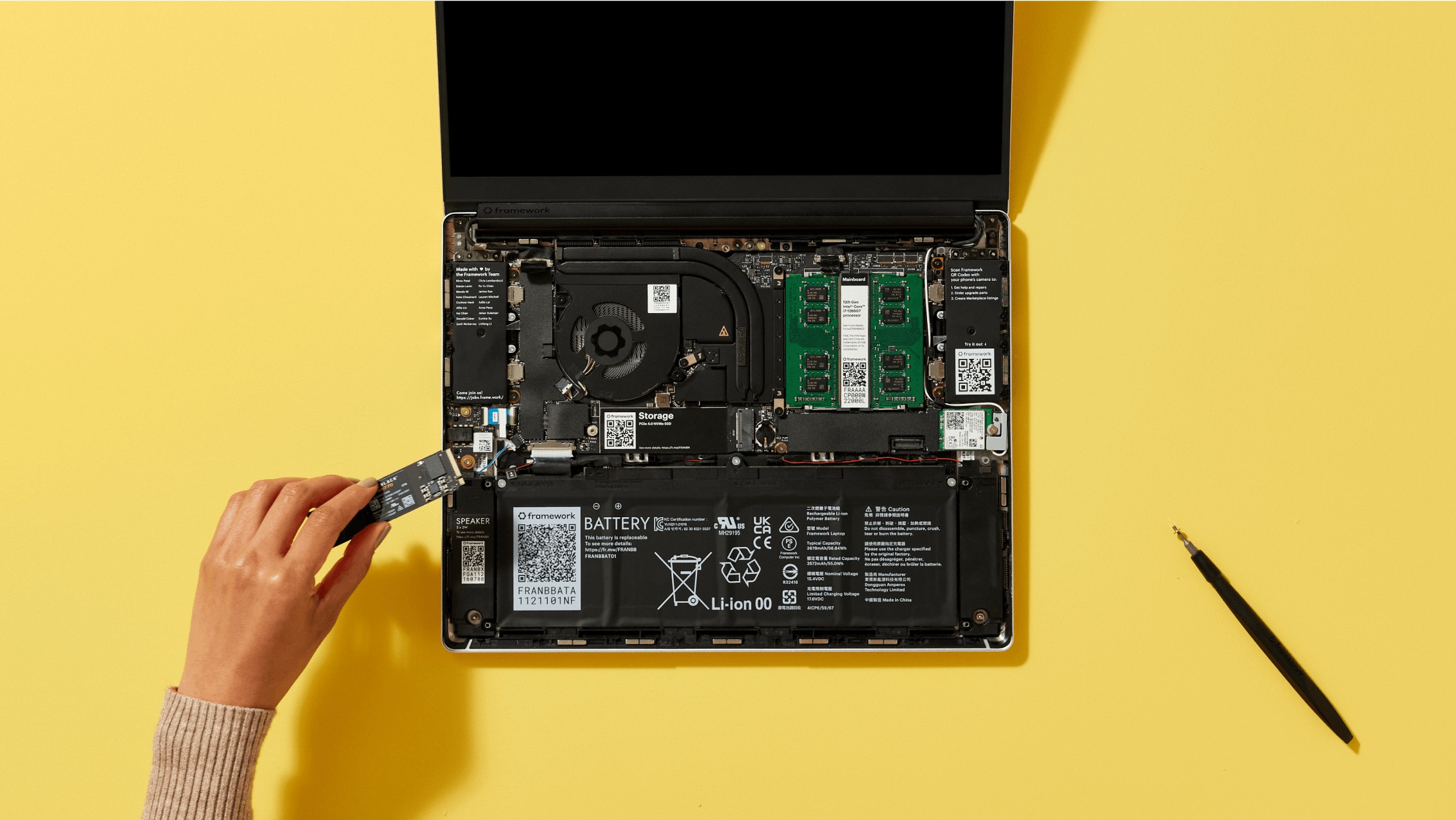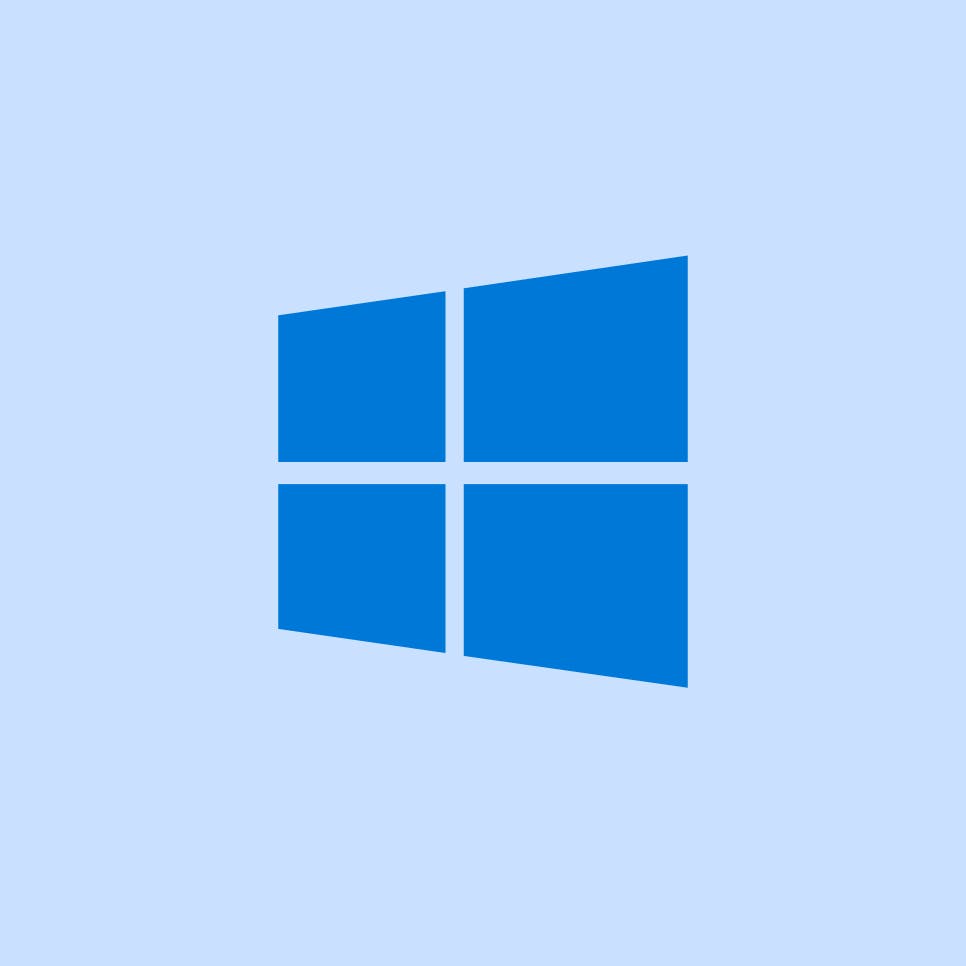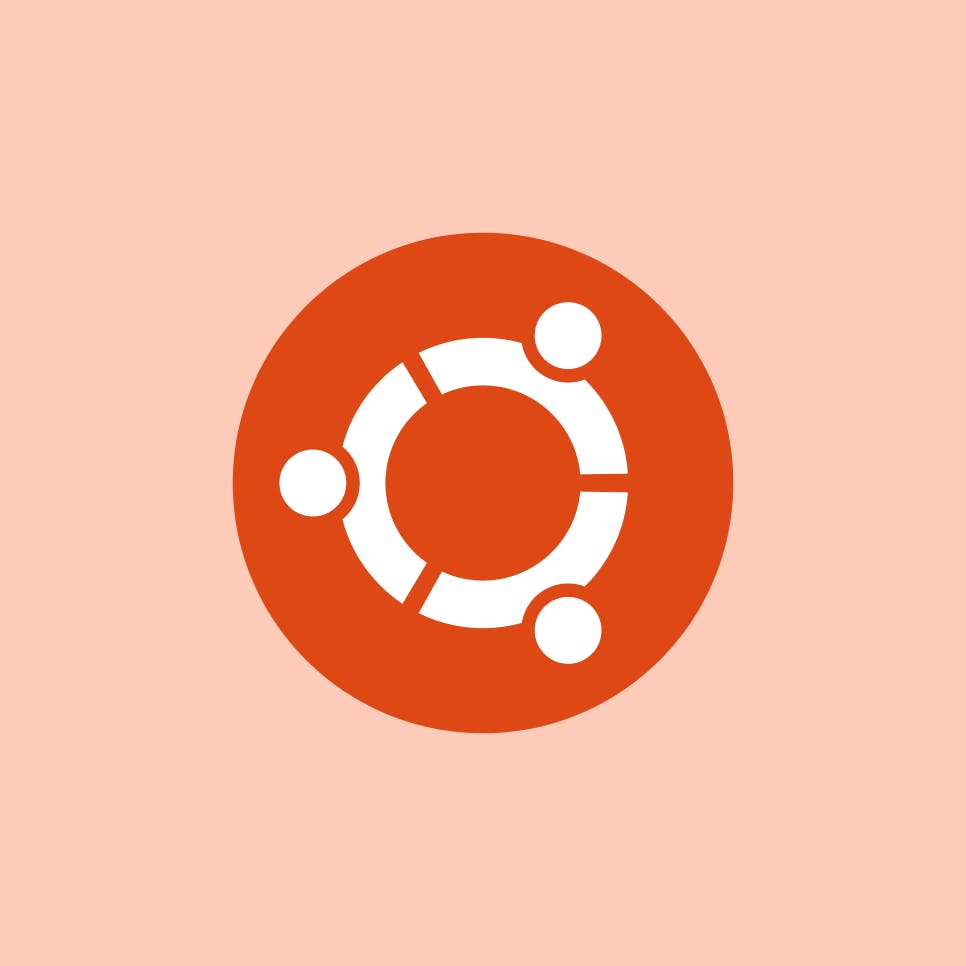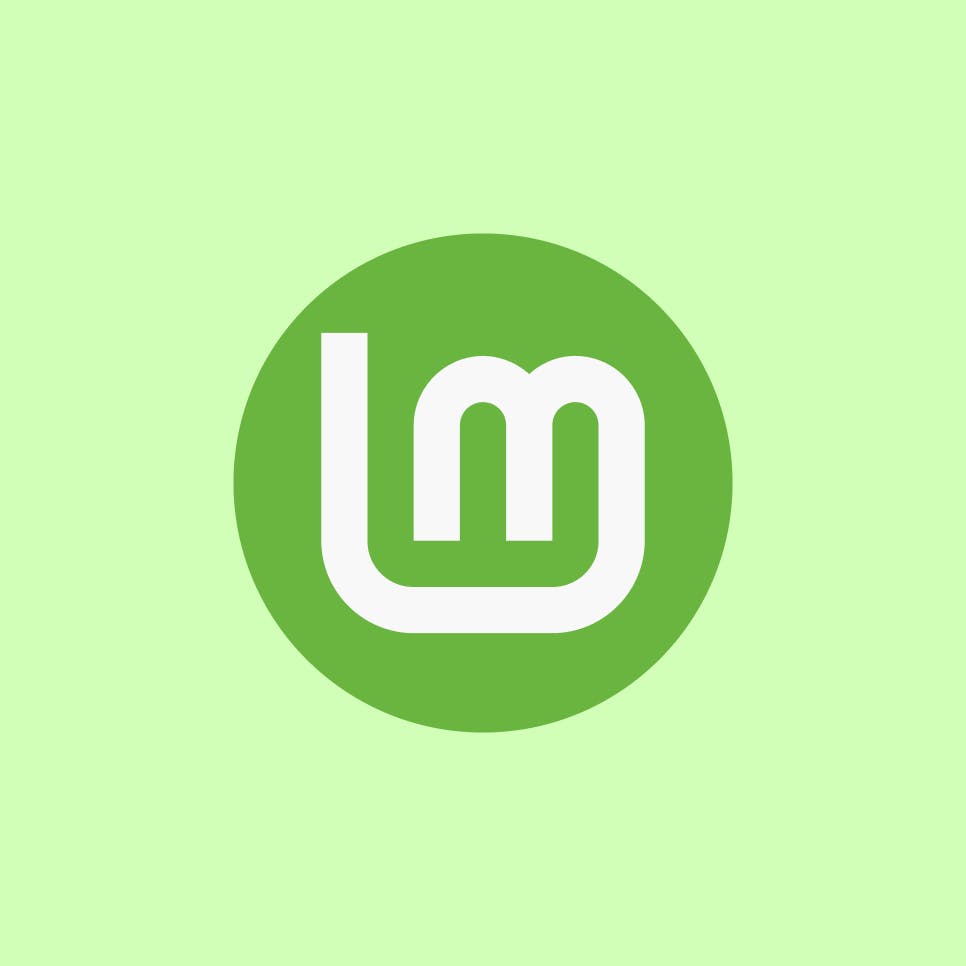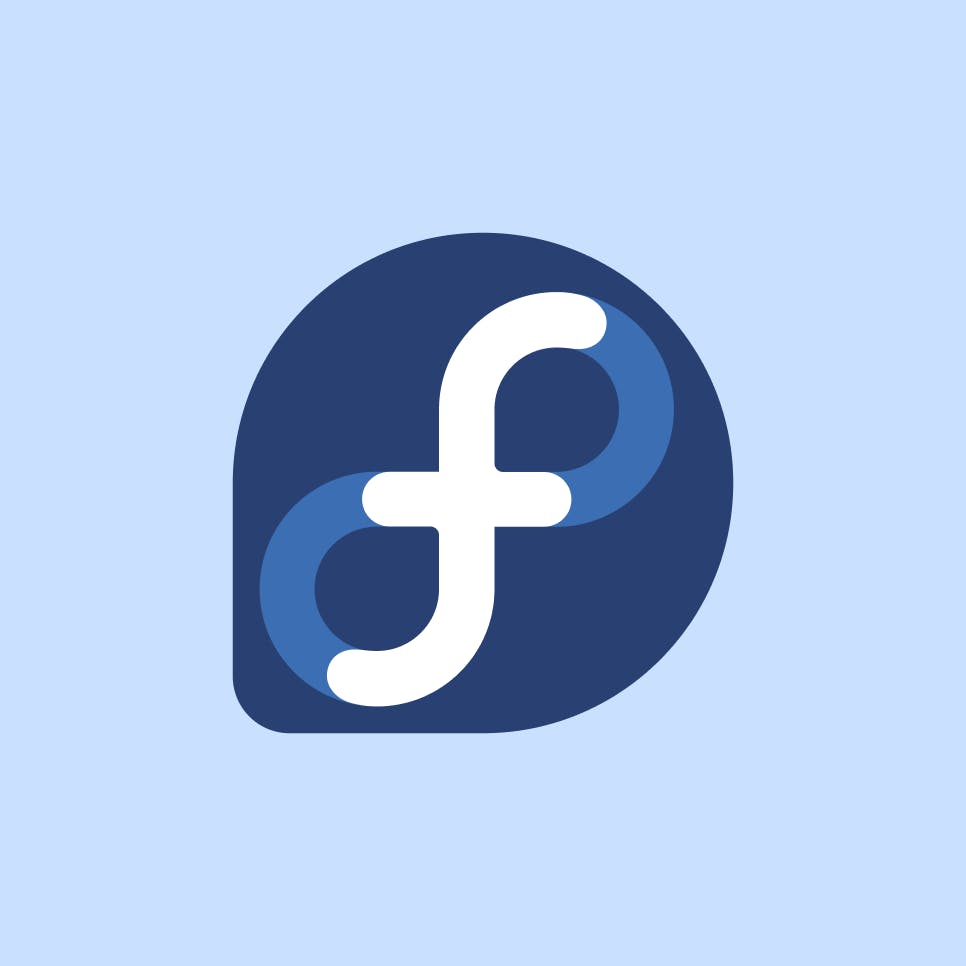 Operating System
Available in configurations with Windows 11 Home and Pro, we've also tested for compatibility with the most popular Linux distributions and written step-by-step setup guides for them.
Make external adapters a thing of the past. The Framework Expansion Card system lets you choose exactly the ports you want and which side you want them on. With four bays, you can select from USB-C, USB-A, HDMI, DisplayPort, MicroSD, ultra fast storage, and more.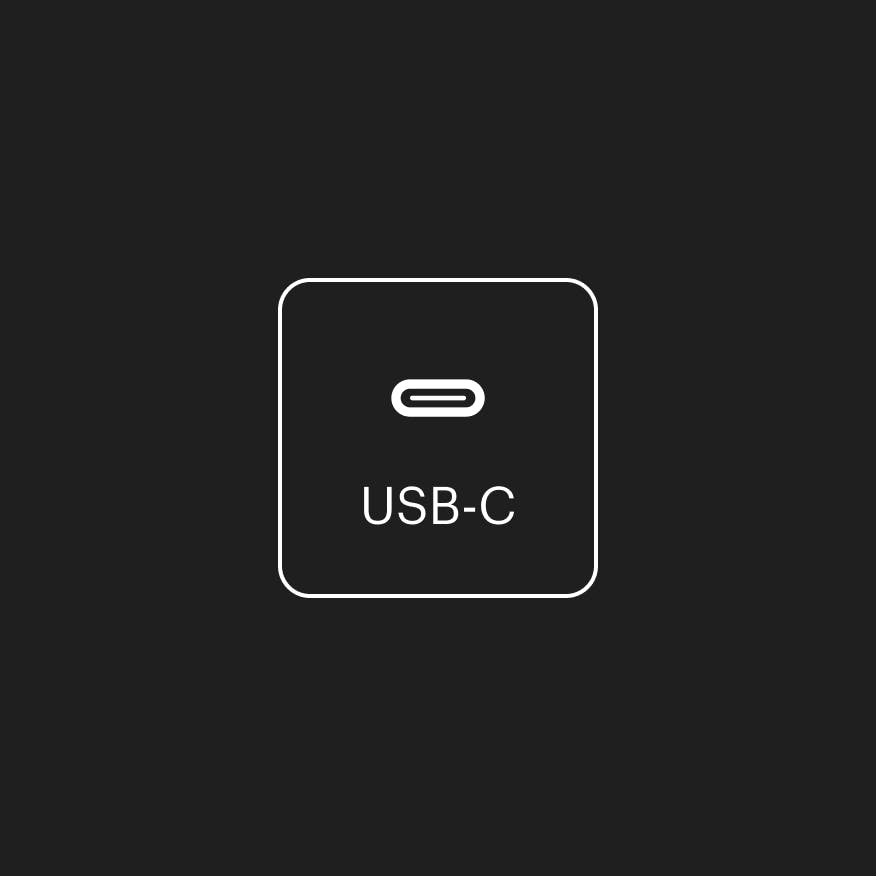 The default card, supporting USB4, 20V/5A charging, and DisplayPort Alt Mode for connecting monitors, all on either side of the notebook.
Giving you access to the broad range of USB-A devices in the world at up to USB 3.2 Gen 2 speeds.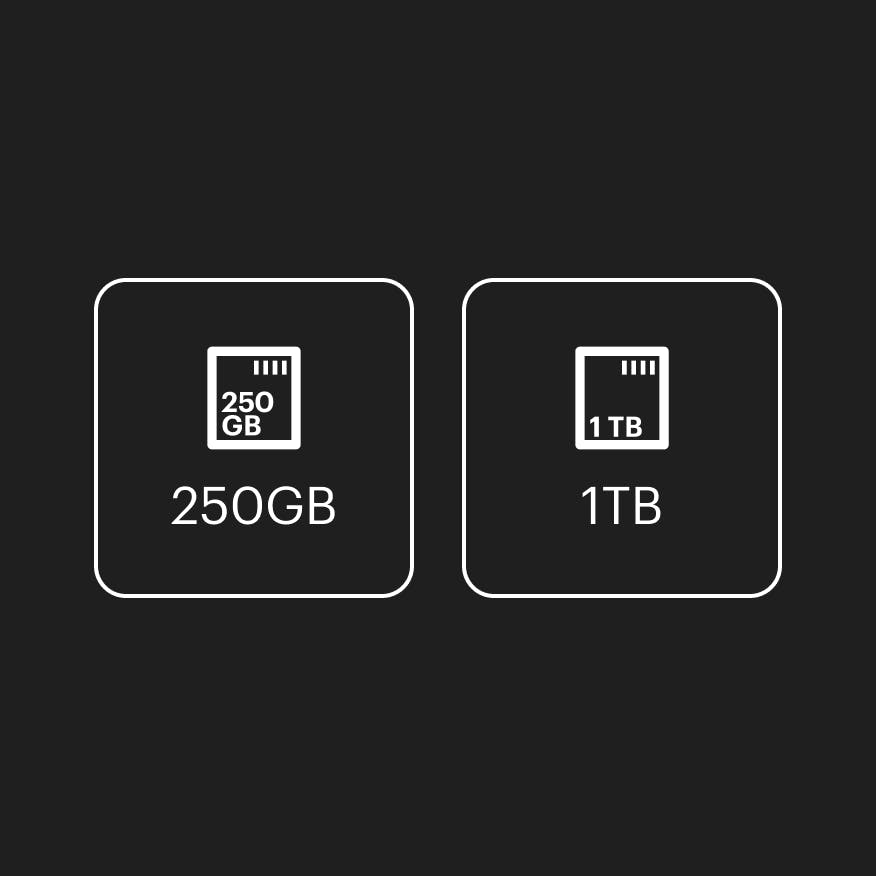 Ultra high speed storage, available in two capacities. With a USB 3.2 Gen 2 interface supporting 1000 MB/s read rates and 375 MB/s and 1000 MB/s write rates for 250GB and 1TB respectively. Fast enough to run apps or even boot an operating system from. Small enough to pop out and take with you.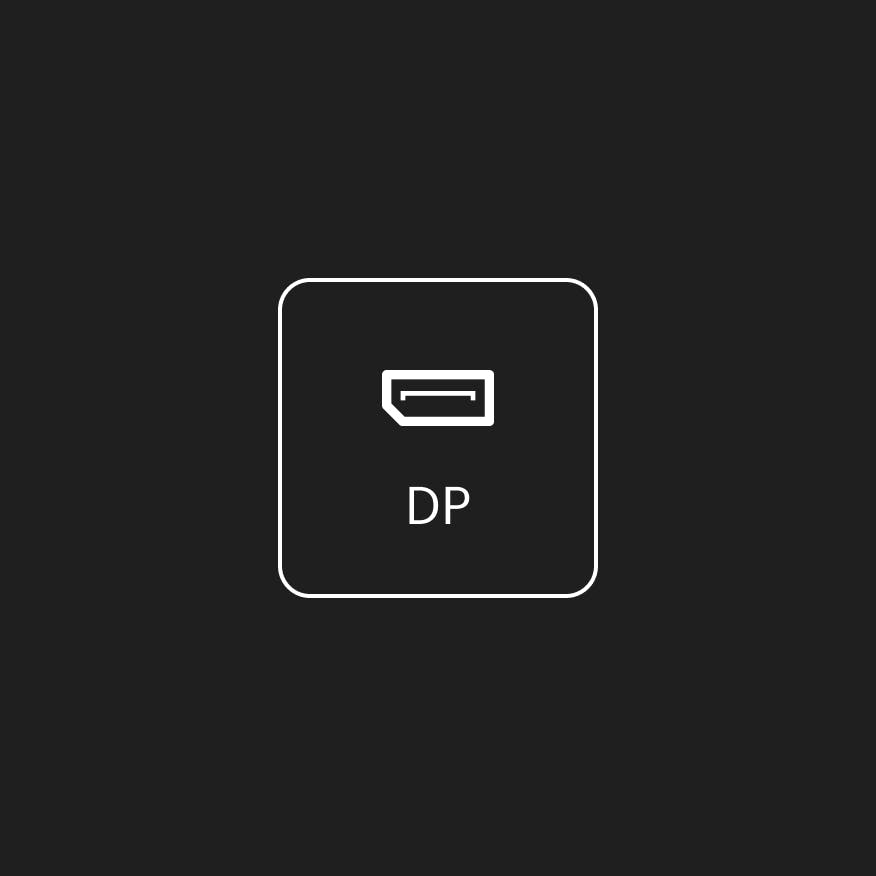 Supporting DisplayPort 1.4, for monitors up to 8k 60Hz resolution or up to four simultaneously at 4k 60Hz using four Expansion Cards.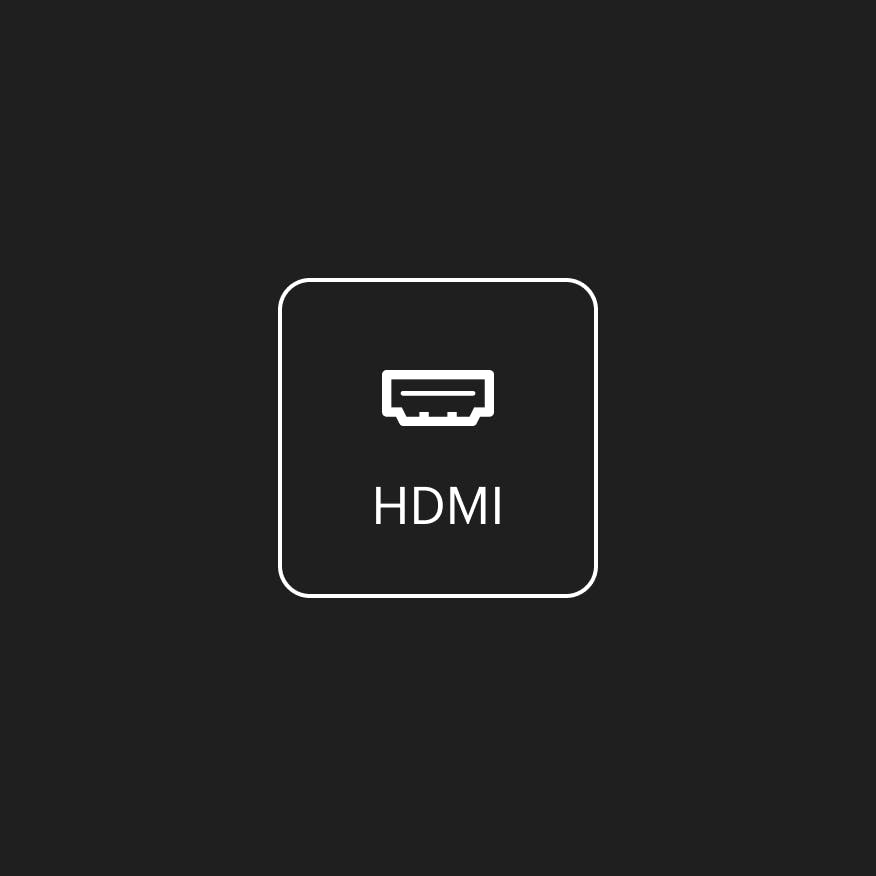 Supporting HDMI 2.0b, for up to four monitors and TVs at up to 4K 60Hz using four Expansion Cards.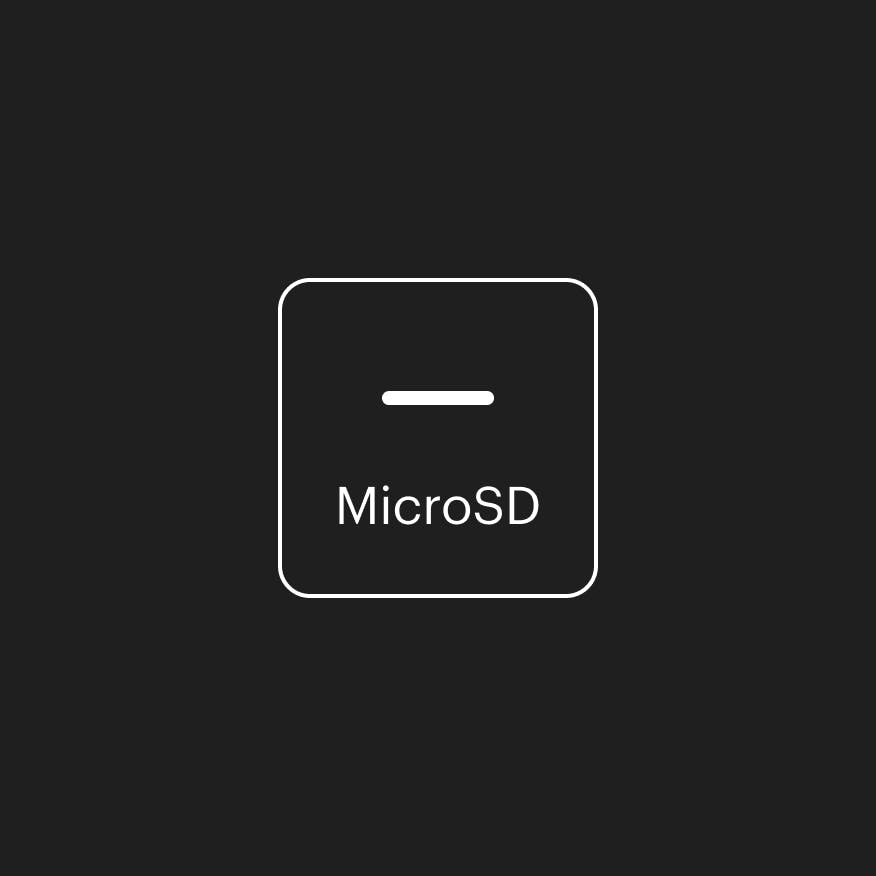 Supporting MicroSD UHS-I cards as well as the new UFS Card standard for a huge performance improvements on read, write, and random access.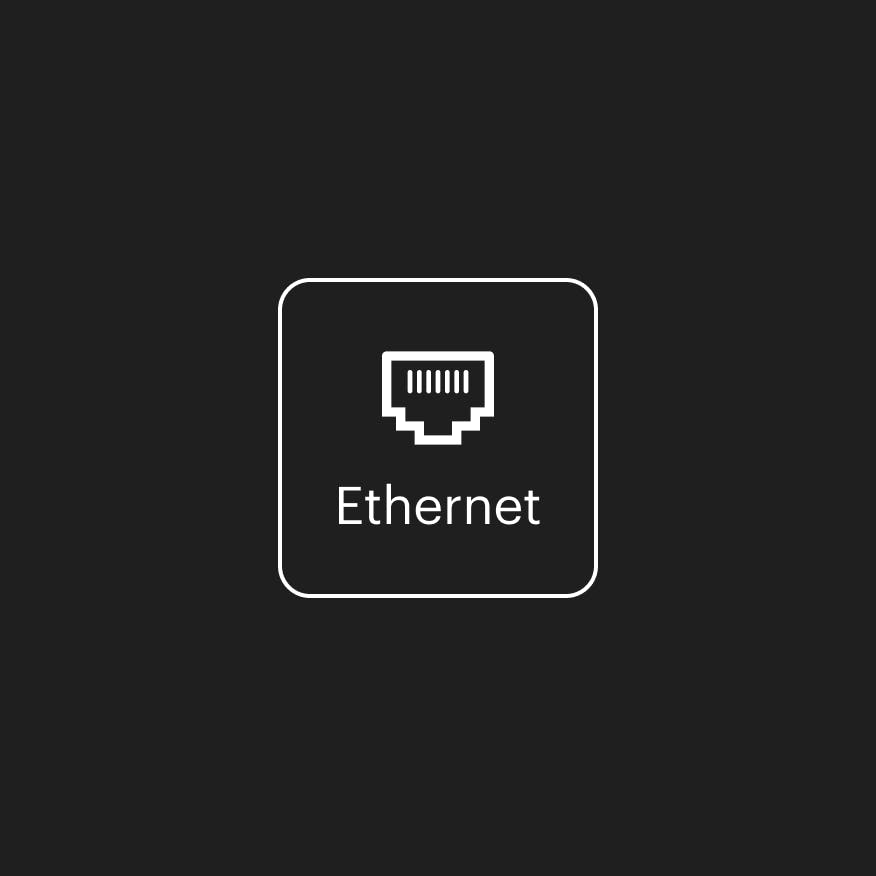 Supporting 2.5Gbit/s and 10/100/1000Mbit/s Ethernet, the Ethernet Expansion Card gives you ultra fast and reliable networking over an RJ45 jack. The clear housing lets you peek at the RTL8156 controller that powers it.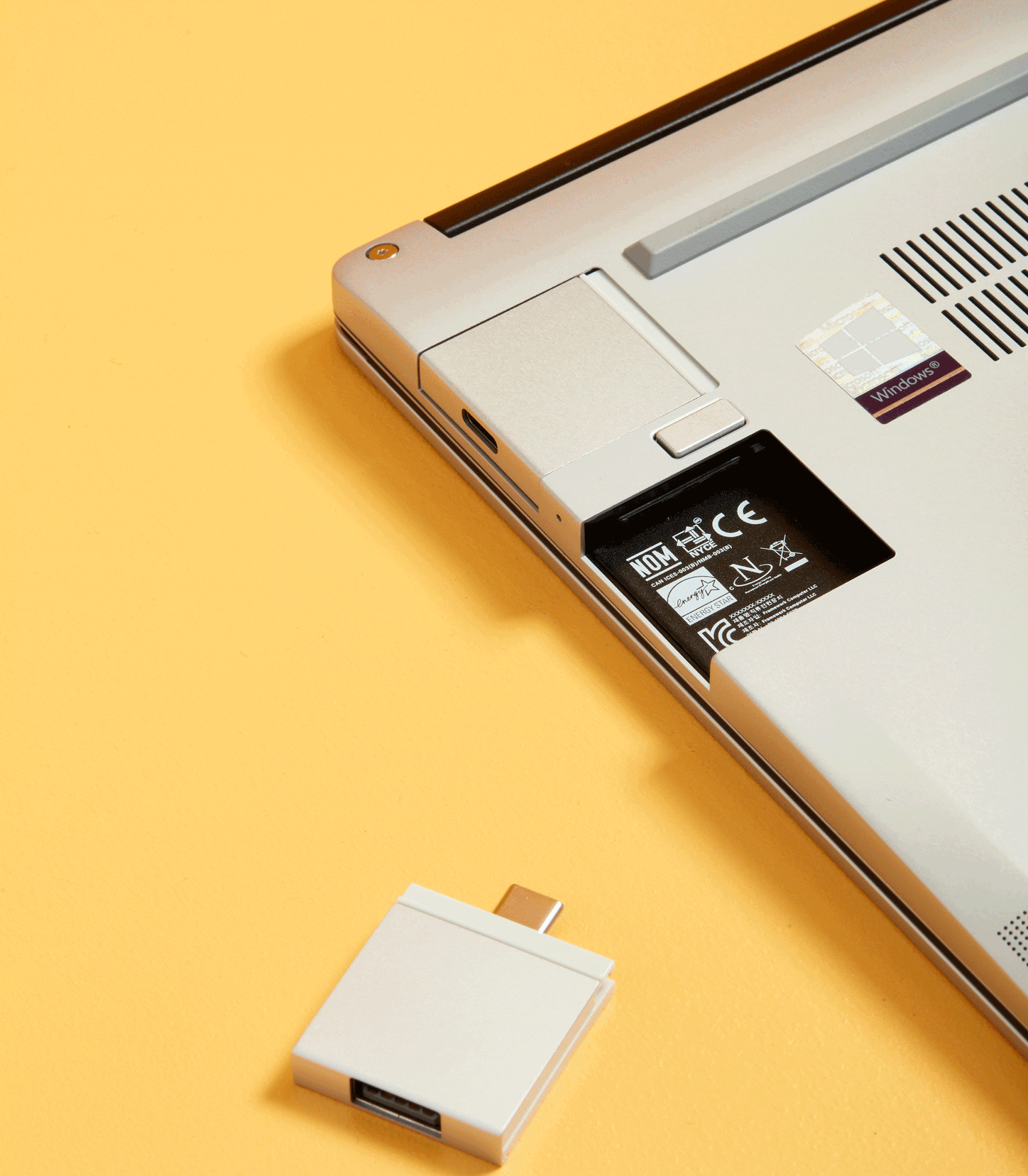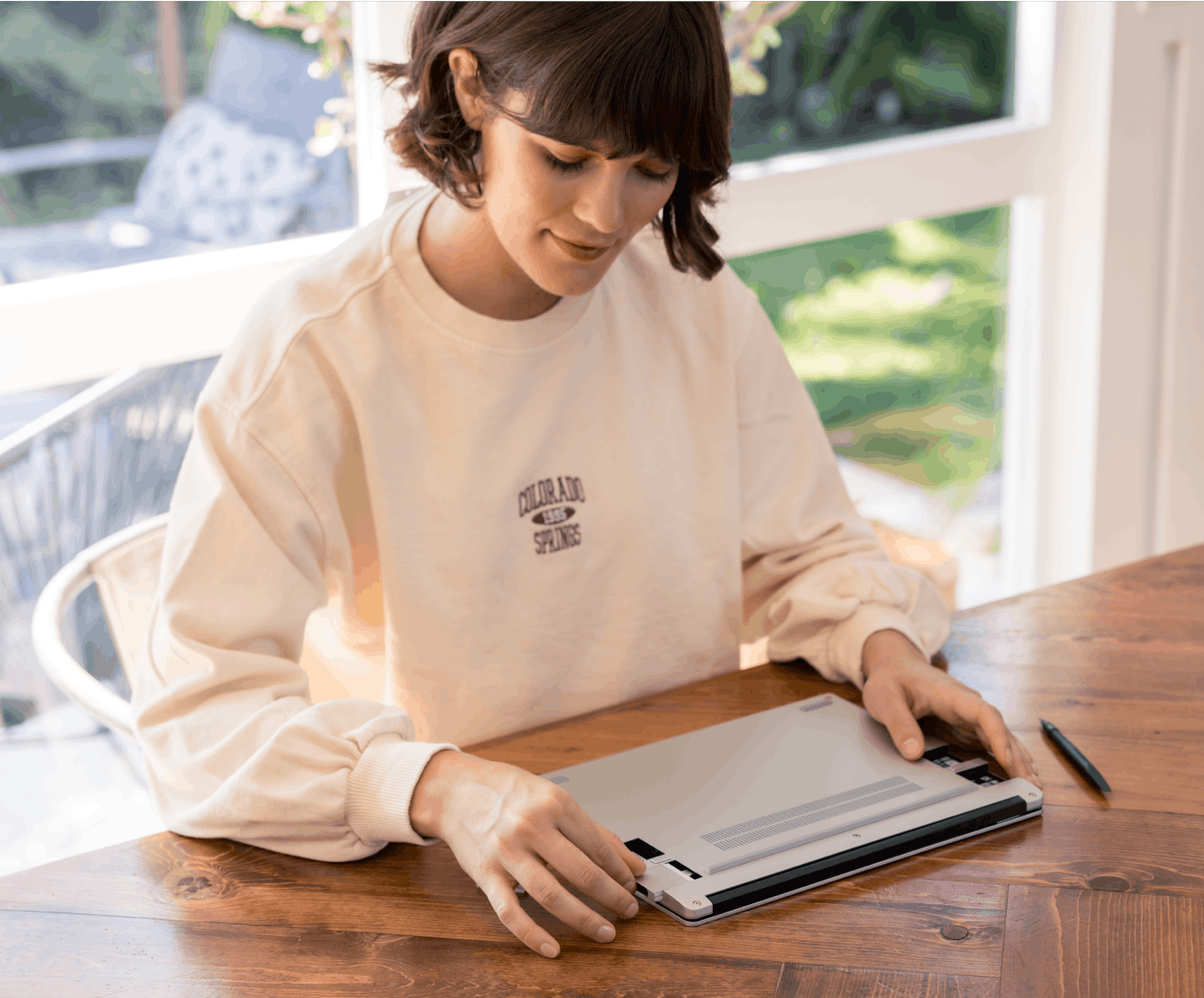 And more coming soon!
We have a variety of Expansion Cards in development including 2.5Gbit Ethernet, high-end headphone amps, and more.  We're also opening the specs and sharing reference designs to enable partners and the community to help grow the Expansion Card ecosystem.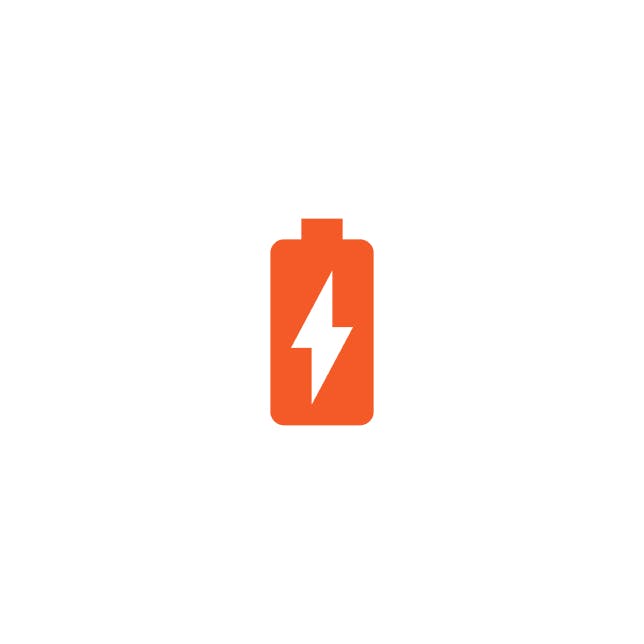 Battery
With a 55Wh battery, the Framework Laptop gets you through a workday on a single charge. The pack is designed to provide up to 80% of its original capacity at 1000 cycles, and is easy to replace if you ever need to.³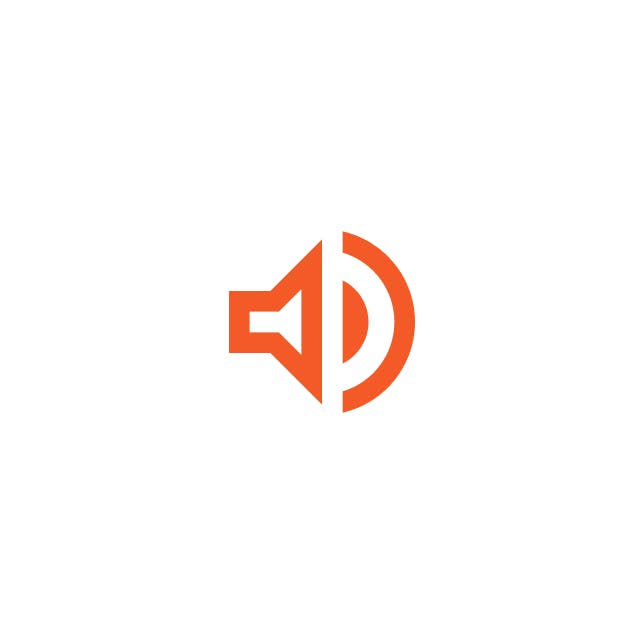 Audio
Stereo 2W speakers with 5cc of backvolume generate loud and clear audio. The dual MEMS microphones are connected to a hardware privacy switch, giving you full control.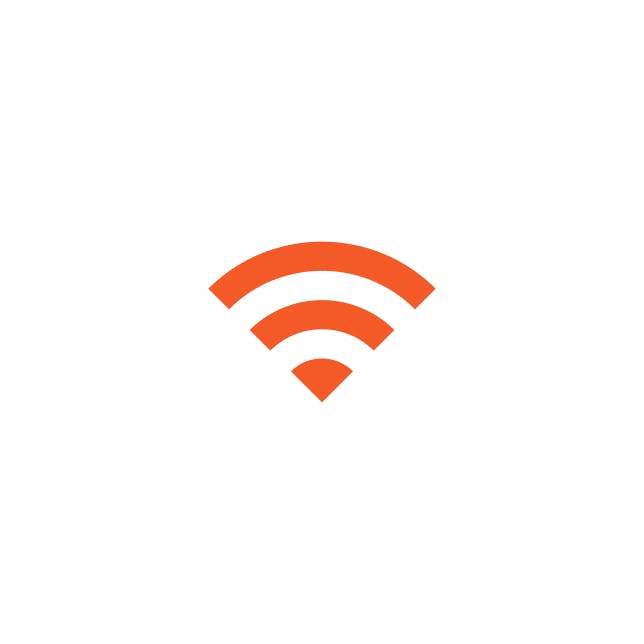 WiFi
Supporting WiFi 6E and Bluetooth 5.2 standards out of the box with Intel AX210, the Framework Laptop can also be upgraded to other future wireless standards by replacing the wireless module.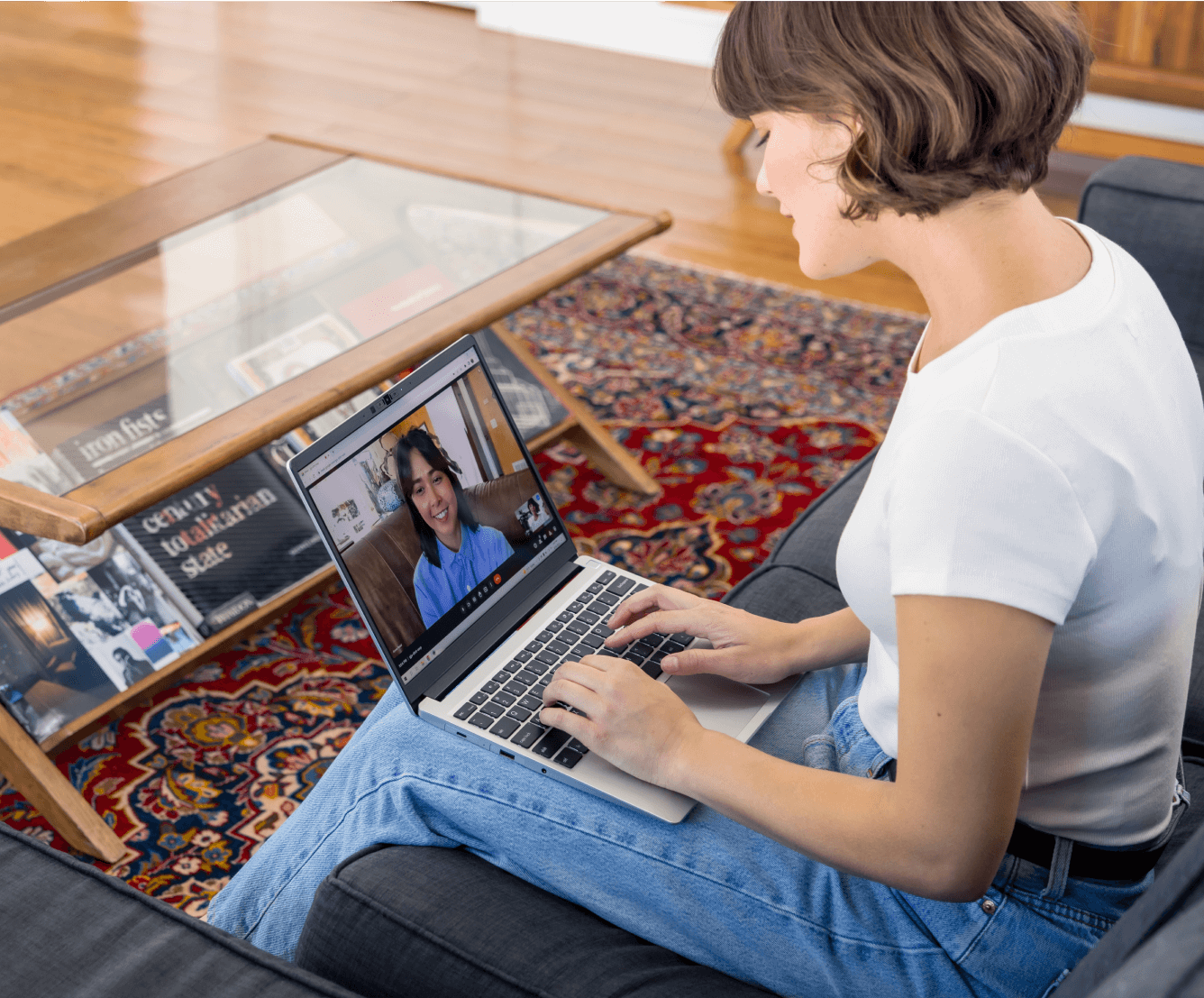 Designed for the future of work
The Framework Laptop is designed from the ground up to make you as productive as possible. High resolution (2256x1504) and a 3:2 aspect ratio lets you fit more creativity on-screen at once. Glare reducing coatings and >400 nit brightness lets you take your work outside too!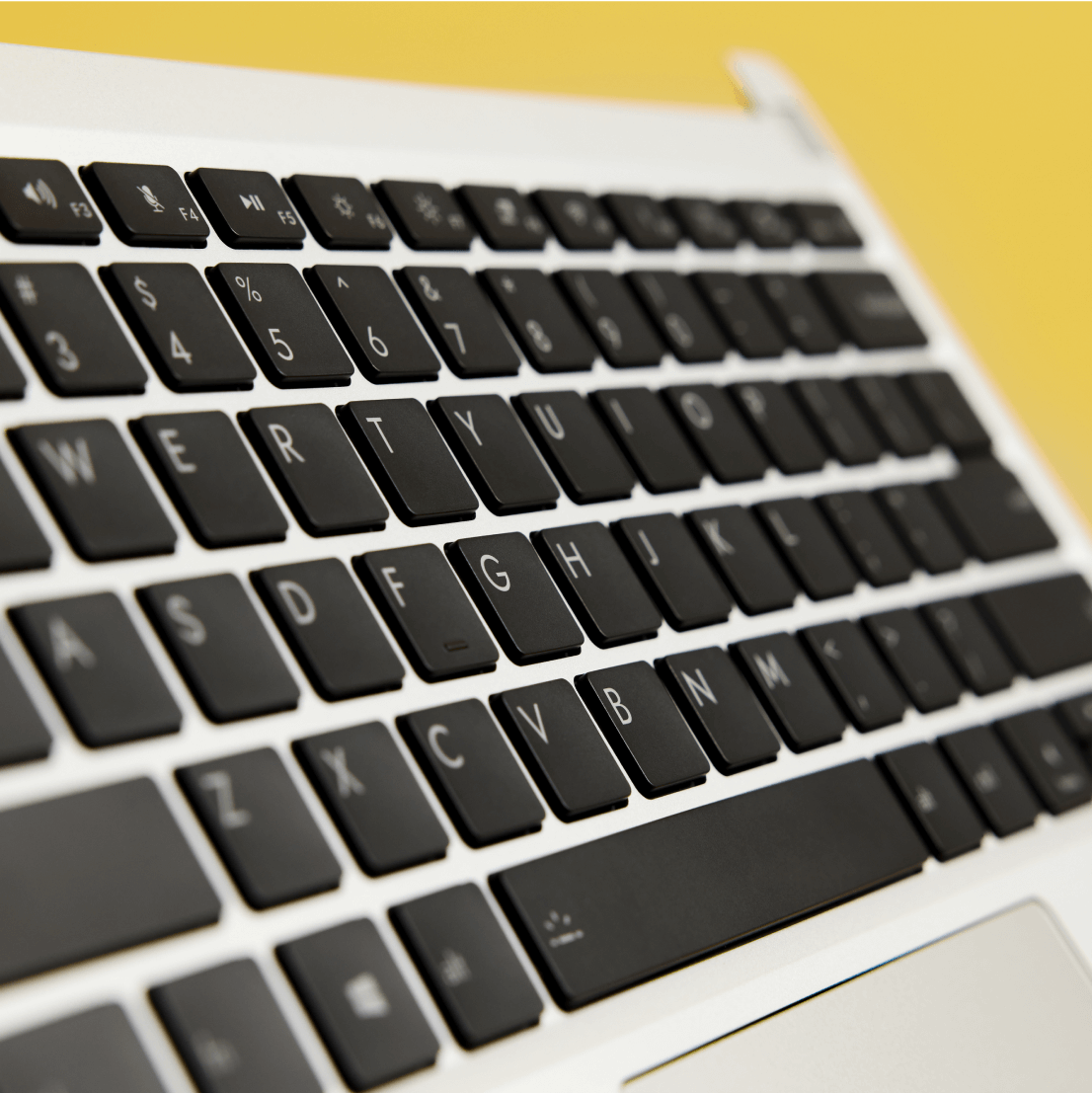 1.5mm key-travel keyboard
The Framework Laptop has a great feeling keyboard with a toggleable backlight. While most compact notebooks have shrunk to between 0.8mm and 1.2mm travel, we've chosen a better balance of 1.5mm to deliver excellent feel while keeping the system highly portable.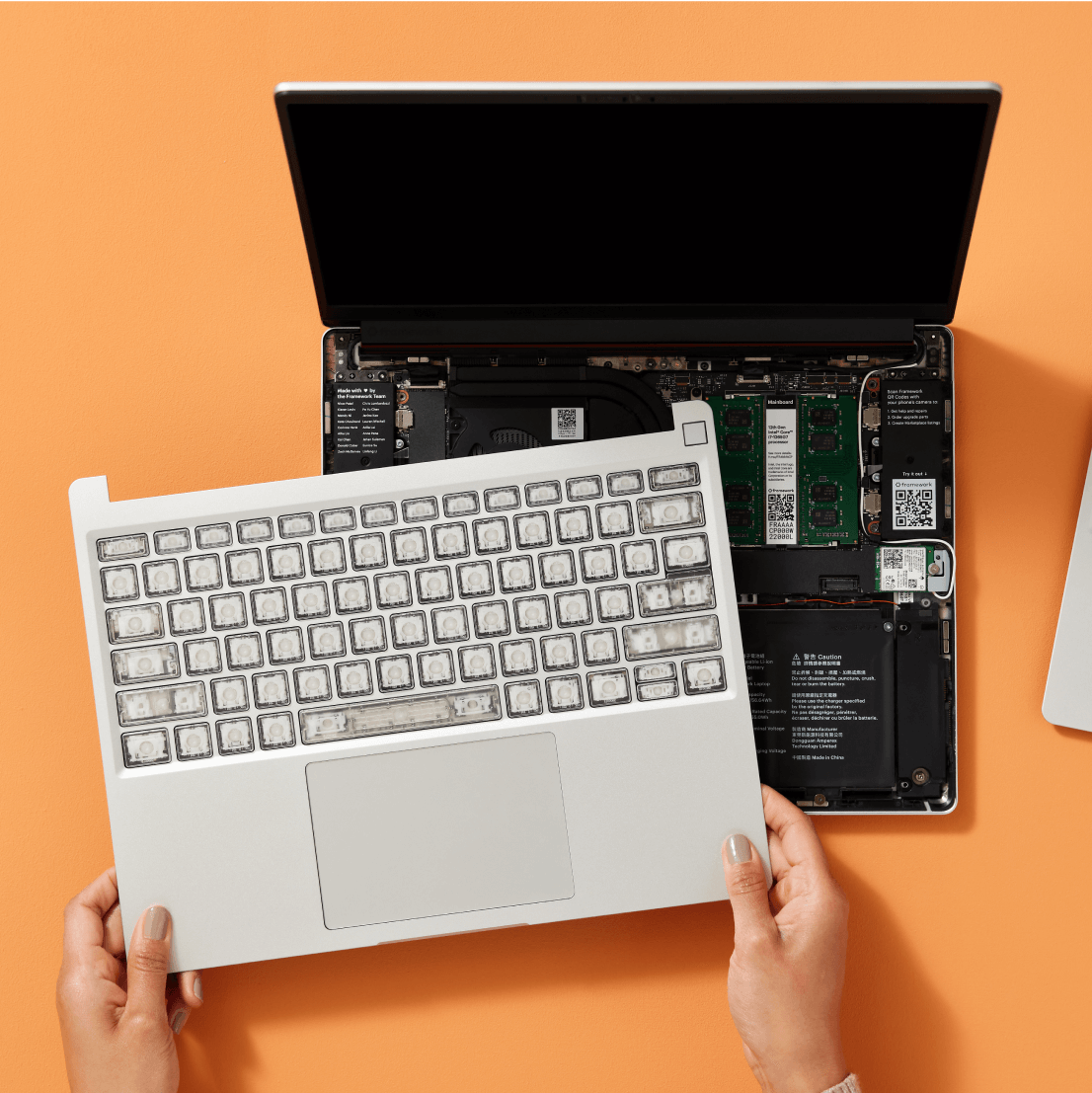 Both the keyboard alone and the full input cover are replaceable, letting you swap languages and layouts. We'll be expanding our language offerings as we go, including languages never before built into a notebook. In addition, we offer stealthed out black and clear keyboards with no artwork at all.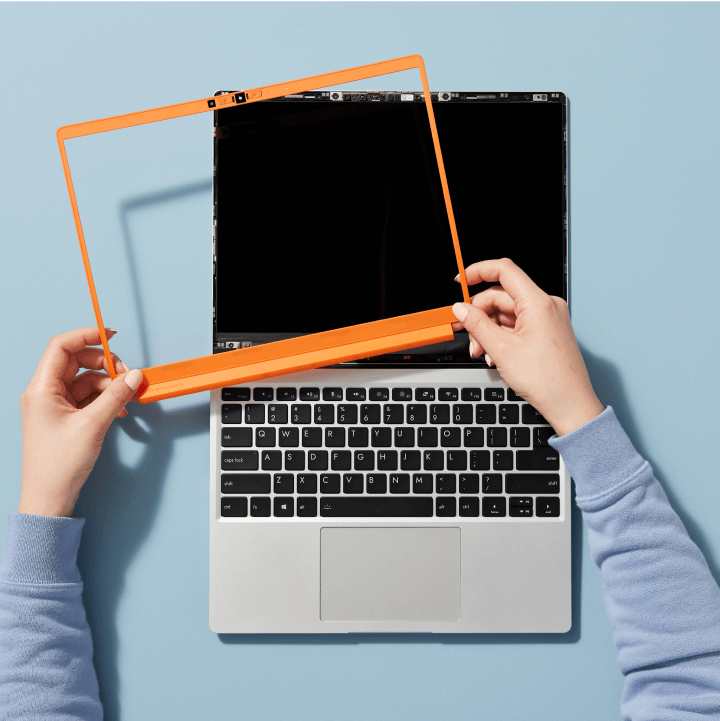 Color-customizable
Electronics products don't need to be one-size-fits all. The magnet attach bezel makes it easy access the screen for replacements, and it also comes in a range of colors to let you personalize your Framework Laptop.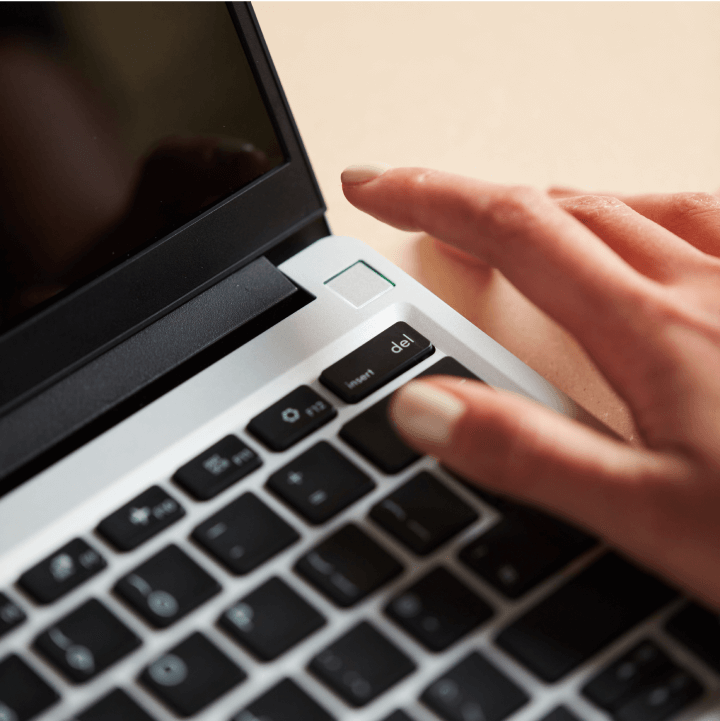 Fingerprint reader
The power button has an integrated Fingerprint Reader compatible with Windows Hello for secure and convenient login.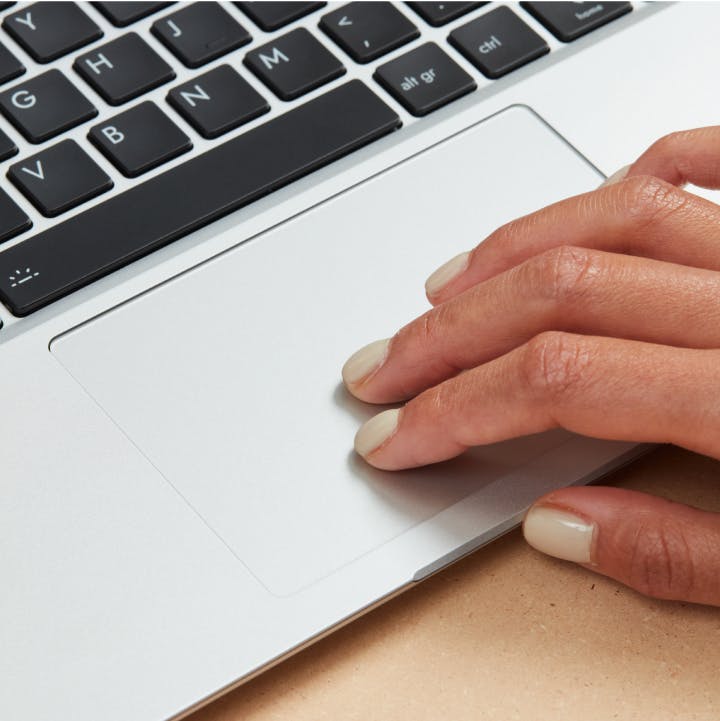 Touchpad
The 115x76.66mm Windows Precision Touchpad has a matte glass surface for high durability and great feel.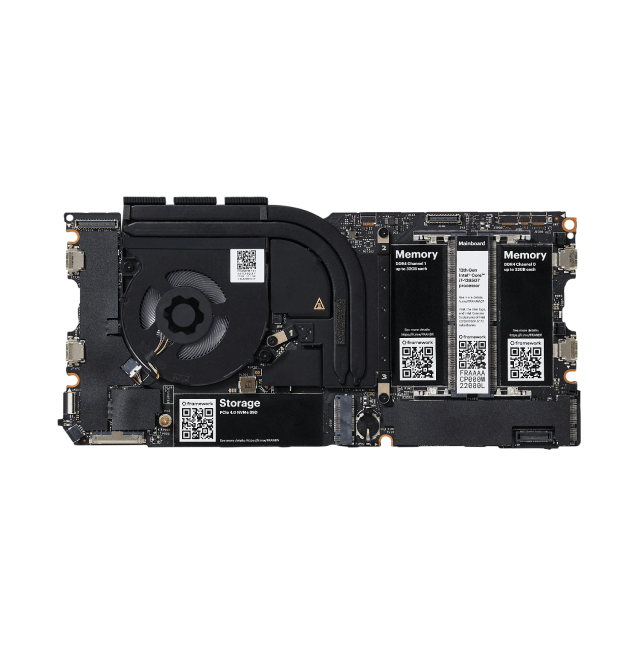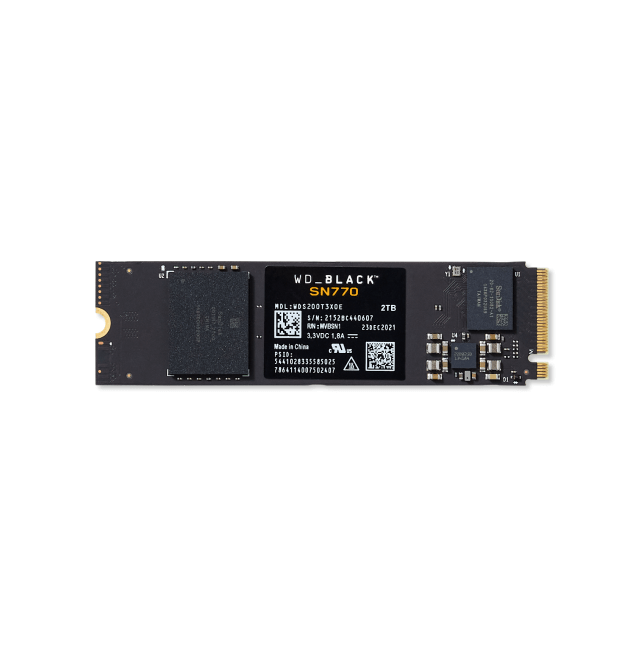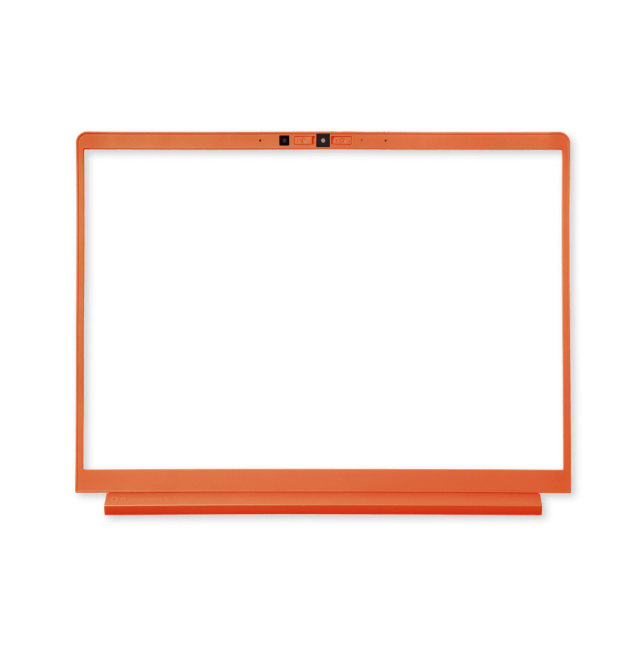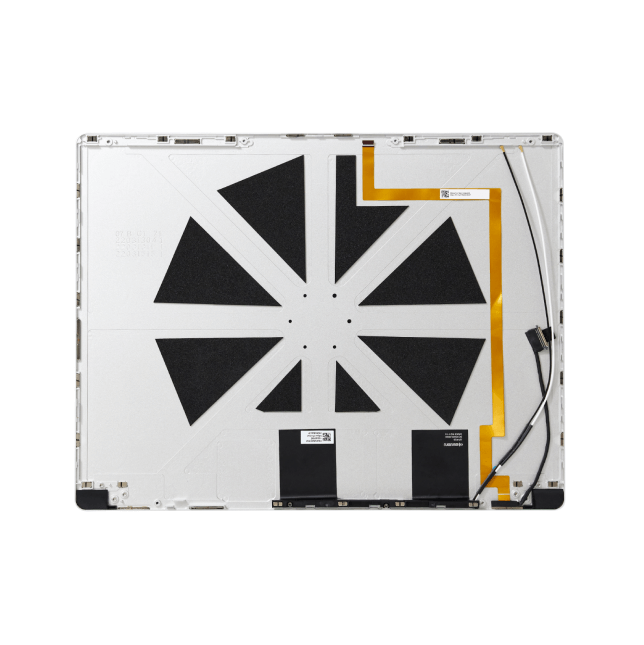 Framework Marketplace
Pick up new modules for upgrade, replacement, and customization of your Framework Laptop in the Framework Marketplace. In addition to the parts and products we make, we're opening up the ecosystem for other companies and individuals to participate.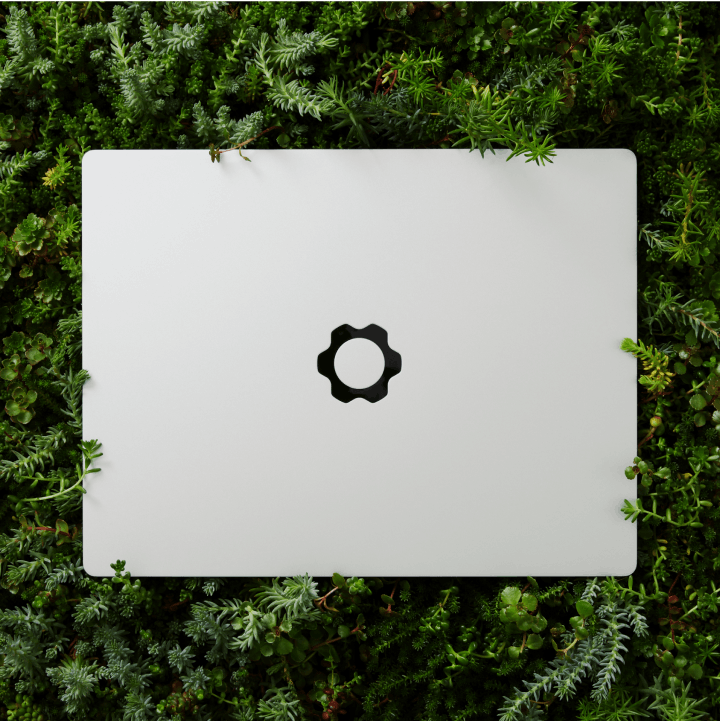 Sustainability
The single best way to reduce the environmental impact of electronics is to make them last longer. You can repair and upgrade the Framework Laptop to make it work great for as long as you need it to. On top of that, it uses a 50% post consumer recycled (PCR) aluminum housing, 30% PCR plastic, and fully recyclable materials for packaging. All shipments are fully carbon-offset, and you can buy carbon capture and sequestration in the Framework Marketplace to make your laptop fully carbon neutral.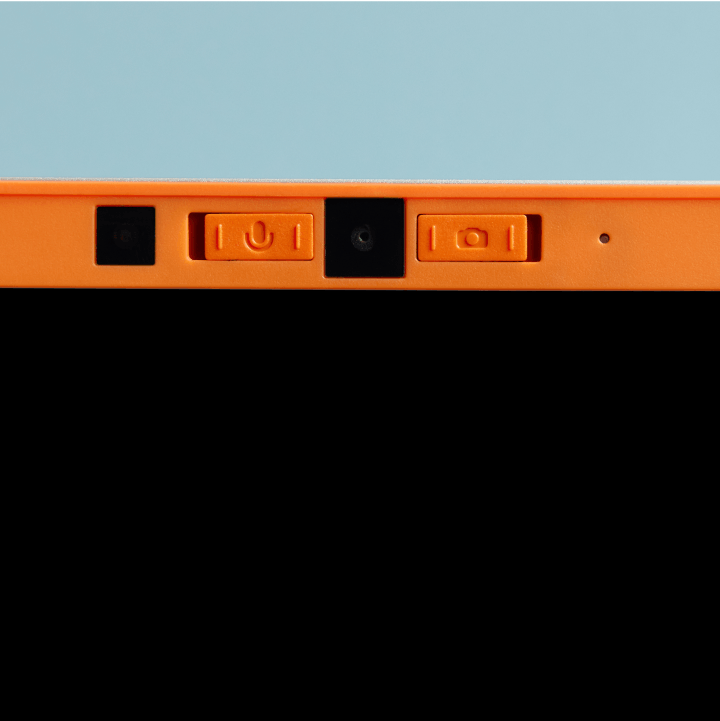 Privacy
Built-in hardware privacy switches give you complete control over access to the camera and microphones. Our embedded controller firmware is fully open source, and we don't preload any extra software. You can even install a privacy focused OS on a Storage Expansion Card and take it with you.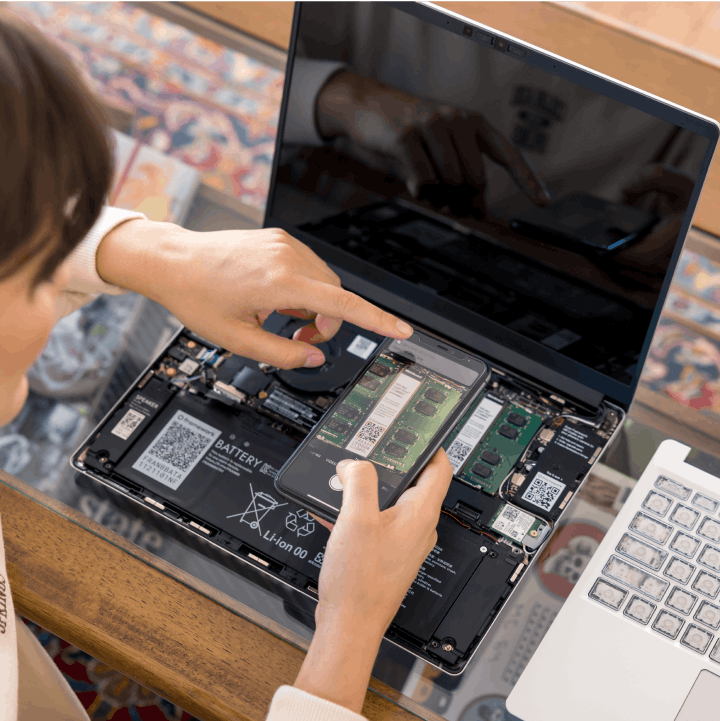 Transparency
Every part of the Framework Laptop has a scannable QR code, giving you unprecedented access to documentation, repair guides, replacement and upgrade parts, and insight into design and manufacturing data.
Which configuration is right for you?
A thin, light, high-performance ready go to out of the box with an 12th Gen Intel® Core™ Processor and Windows 11. Easy to upgrade, customize, and repair if you ever need to.
A thin, light, high-performance ready go to out of the box with an 12th Gen Intel® Core™ Processor and Windows 11. Easy to upgrade, customize, and repair if you ever need to.
A thin, light, high-performance ready go to out of the box with an 12th Gen Intel® Core™ Processor and Windows 11. Easy to upgrade, customize, and repair if you ever need to.
Processor options
Base

i5-1240P (Up to 4.4 GHz, 4+8 cores)
Performance

i7-1260P (Up to 4.7 GHz, 4+8 cores)
Professional

i7-1280P (Up to 4.8 GHz, 6+8 cores)
Operating System
Performance

Windows 11 Home
Professional

Windows 11 Pro
Memory options
Base

8GB (1 x 8GB) DDR4-3200
Performance

16GB (2 x 8GB) DDR4-3200
Professional

32GB (2 x 16GB) DDR4-3200
Connectivity
WiFi 6E, WiFi 6E with vPro
WiFi 6E, WiFi 6E with vPro
WiFi 6E, WiFi 6E with vPro
Weight & dimensions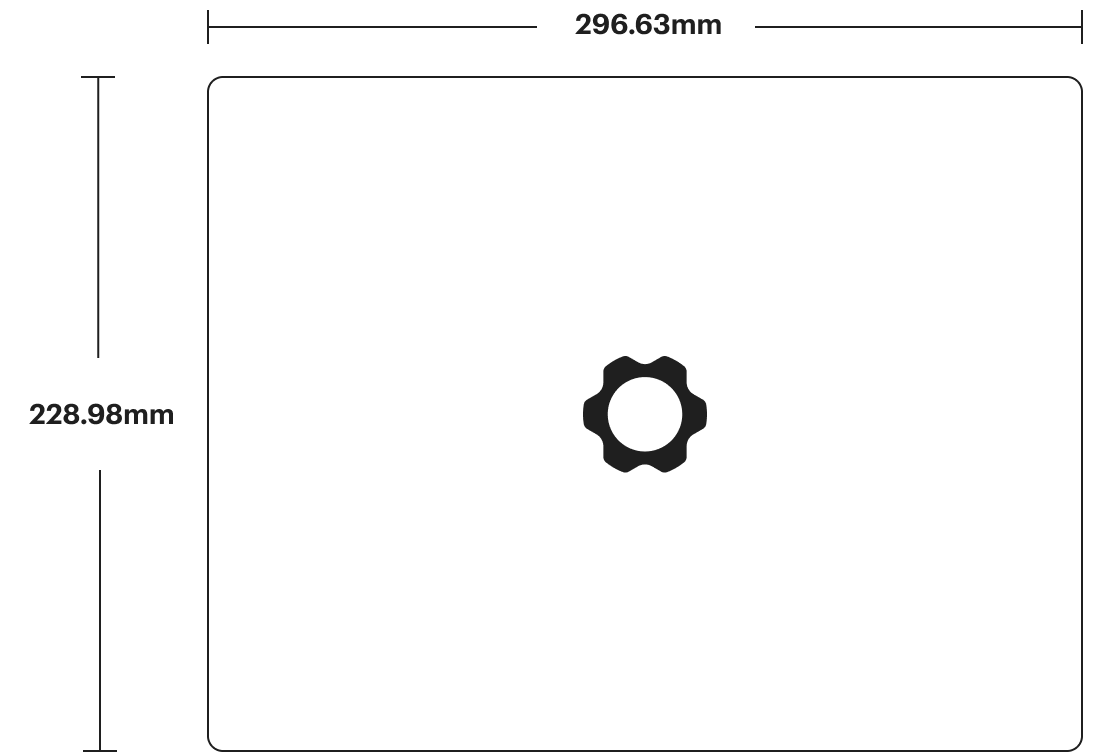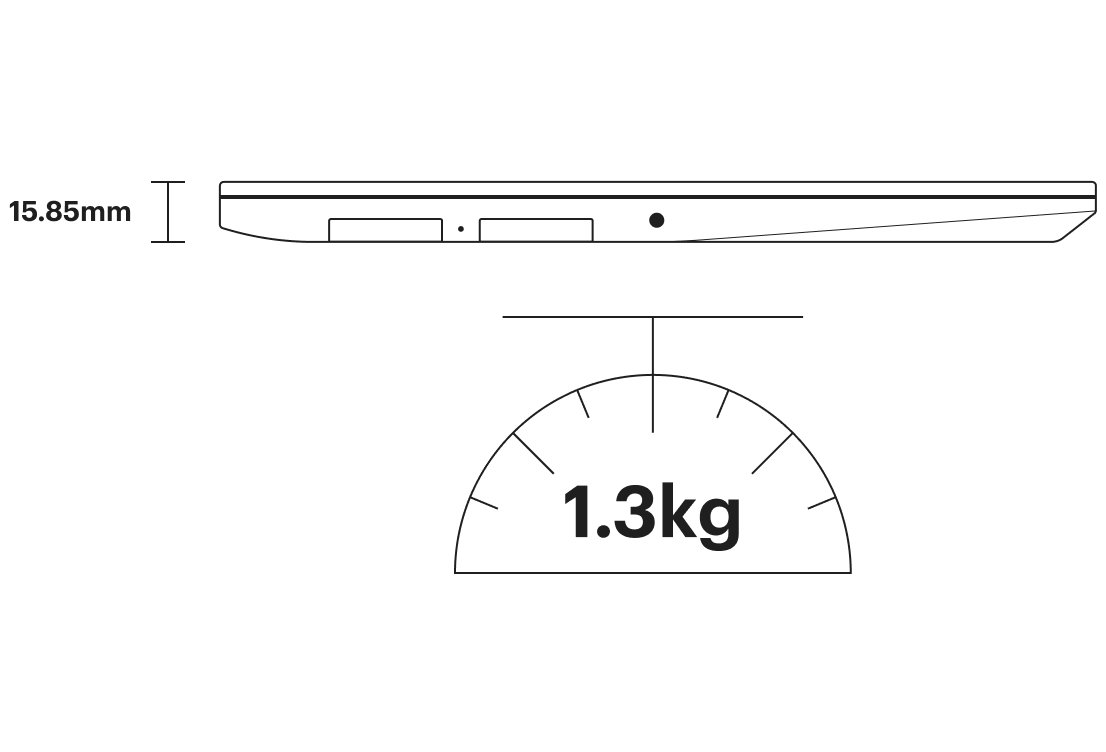 Display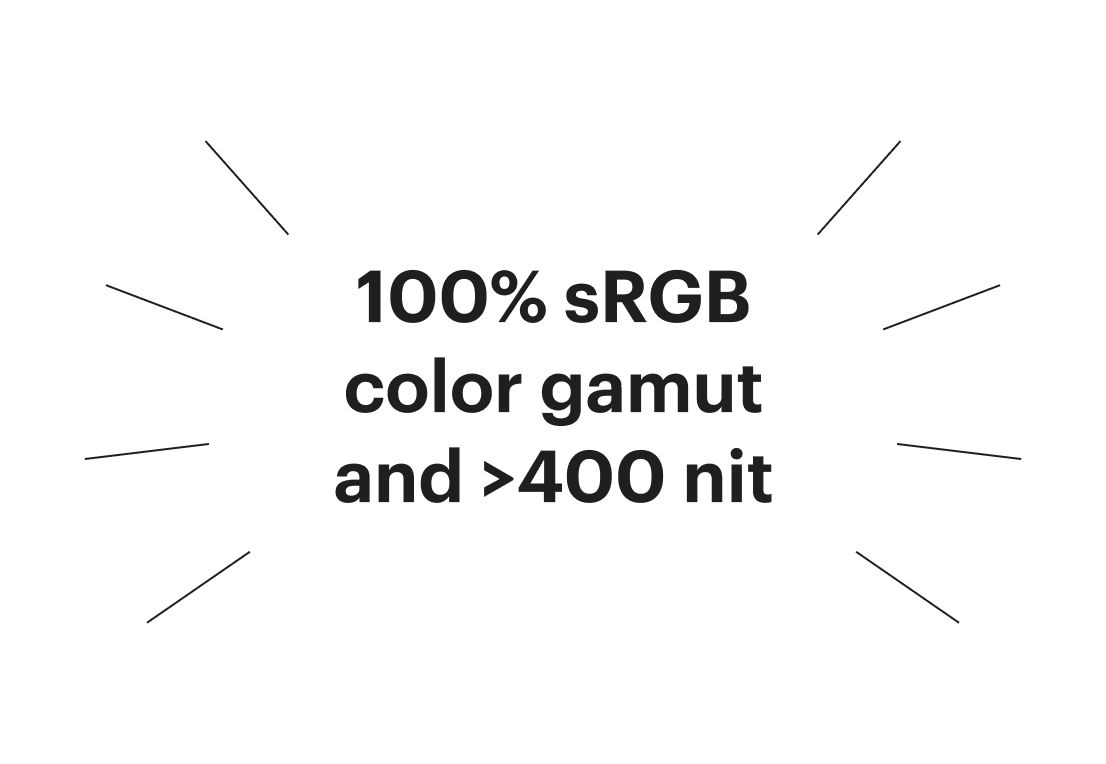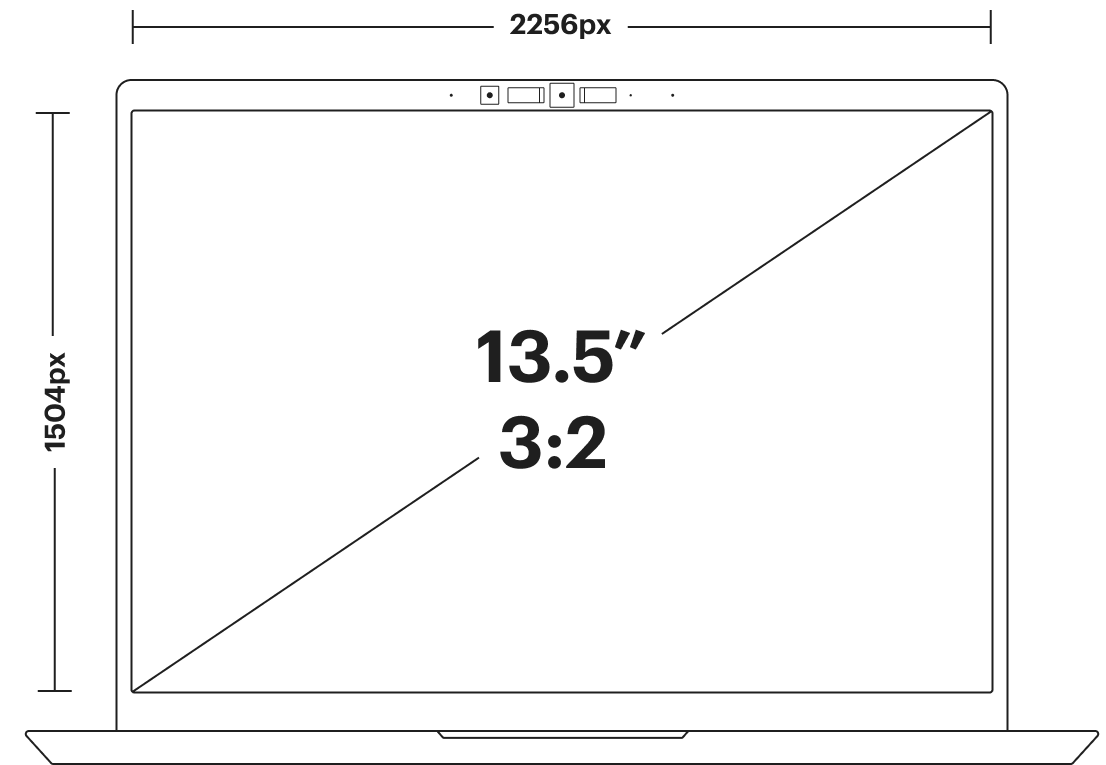 Ports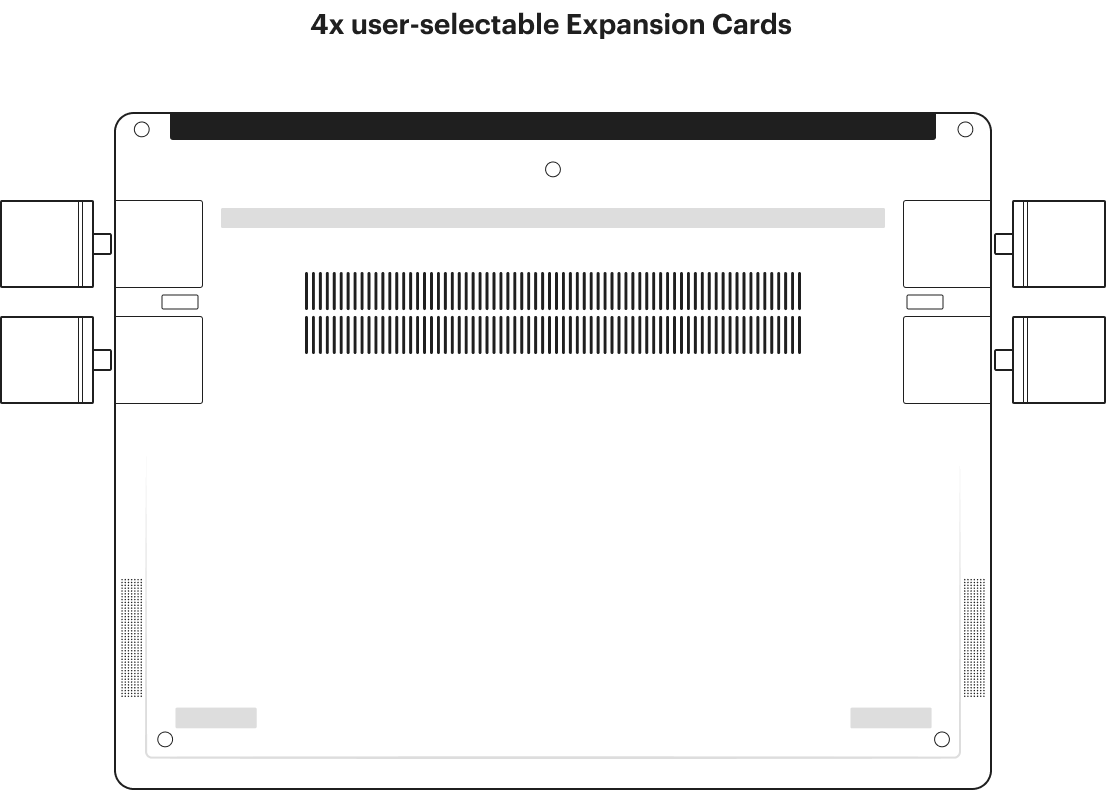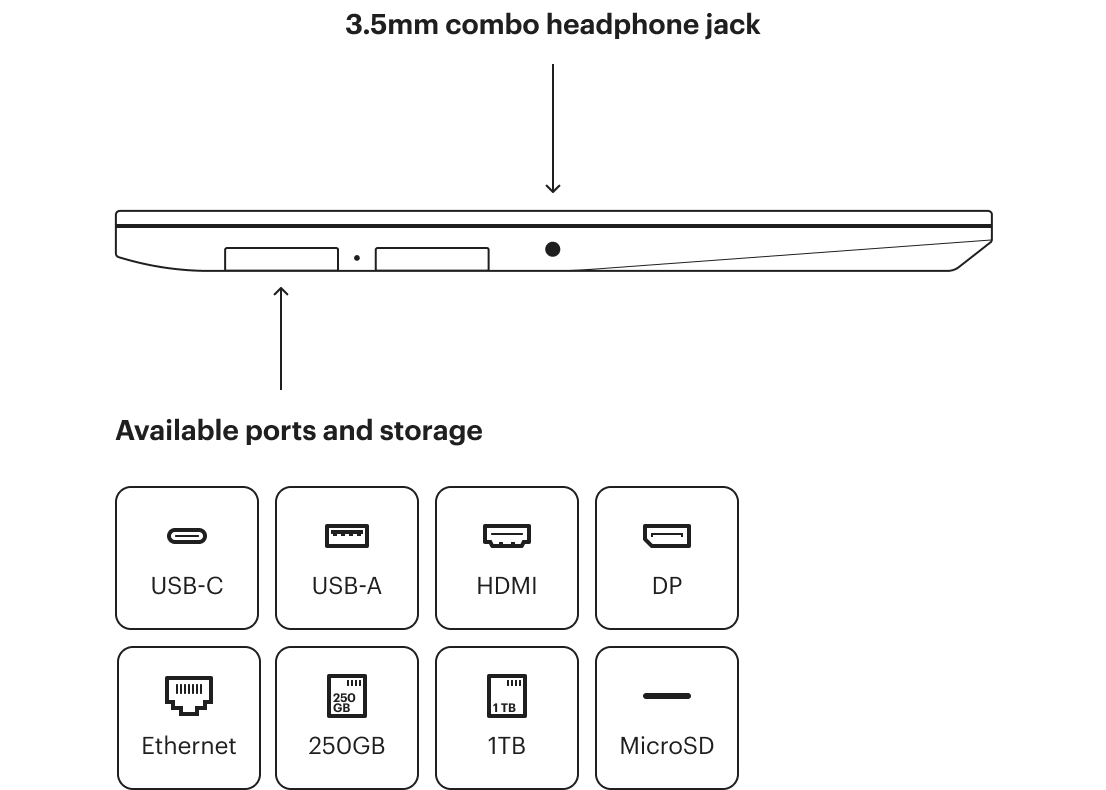 Interfaces
Supporting Thunderbolt 4, USB4, USB-PD, DisplayPort Alt Mode
Supporting Thunderbolt 4, USB4, USB-PD, DisplayPort Alt Mode
Supporting Thunderbolt 4, USB4, USB-PD, DisplayPort Alt Mode
Audio
Stereo 2W speakers
Dual MEMS microphones with hardware privacy switch
3.5mm combo headphone jack
Stereo 2W speakers
Dual MEMS microphones with hardware privacy switch
3.5mm combo headphone jack
Stereo 2W speakers
Dual MEMS microphones with hardware privacy switch
3.5mm combo headphone jack
Battery
55Wh (80% capacity after 1000 cycles)
55Wh (80% capacity after 1000 cycles)
55Wh (80% capacity after 1000 cycles)
What's in the box
Framework Laptop
Power adapter
Expansion Cards (customizable)
Framework screwdriver
Framework Laptop
Power adapter
Expansion Cards (customizable)
Framework screwdriver
Framework Laptop
Power adapter
Expansion Cards (customizable)
Framework screwdriver
Mechanical
Aluminum CNC Top Cover
Aluminum formed Input Cover and Bottom Cover
3.3kg Hinges
Aluminum CNC Top Cover
Aluminum formed Input Cover and Bottom Cover
3.3kg Hinges
Aluminum CNC Top Cover
Aluminum formed Input Cover and Bottom Cover
3.3kg Hinges
Sustainability
75% pre-consumer recycled aluminum top cover
50% post-consumer recycled aluminum housing
30% post-consumer recycled plastic content
Fully carbon-offset shipping
100% recyclable packaging
Carbon capture available in the Framework Marketplace
75% pre-consumer recycled aluminum top cover
50% post-consumer recycled aluminum housing
30% post-consumer recycled plastic content
Fully carbon-offset shipping
100% recyclable packaging
Carbon capture available in the Framework Marketplace
75% pre-consumer recycled aluminum top cover
50% post-consumer recycled aluminum housing
30% post-consumer recycled plastic content
Fully carbon-offset shipping
100% recyclable packaging
Carbon capture available in the Framework Marketplace
Warranty
1 Year Framework Limited Warranty
1 Year Framework Limited Warranty
1 Year Framework Limited Warranty
Configure your Framework Laptop with 12th Gen Intel® Core™ Processors
Want to build it yourself? Check out the DIY Edition
1. Available storage is dependent on operating system, system software updates, and application usage. 1 GB = 1 billion bytes. 1 TB = 1,000 GB
2. Mainboard upgrade may require the purchase of a new operating system license
3. Dependent on workload and ambient temperature conditions